'Marriage Story' Is Probably Netflix's Best Movie of the Year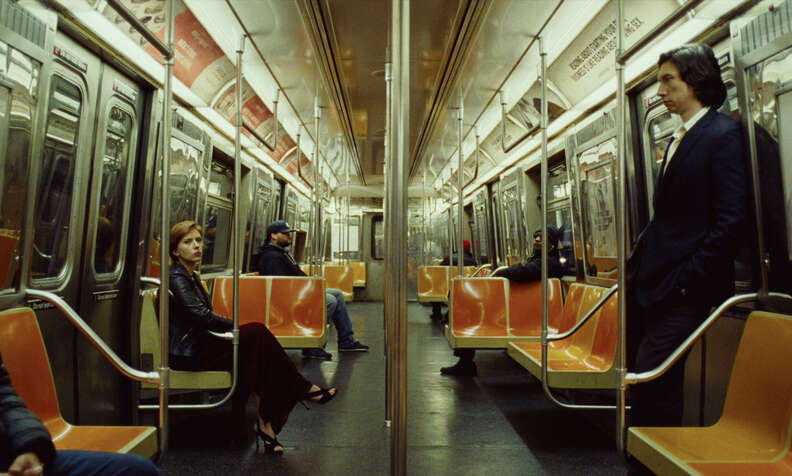 Netflix
Netflix
There are a handful of moments in Noah Baumbach's latest film, Marriage Story, that I feel like I will return to again and again. A blistering monologue from Scarlett Johansson describing how love dissipates; a surprising musical performance from Adam Driver; a fight between the two of them that is one of the most excruciating depictions of a couple verbally eviscerating one another. As soon as it hits Netflix, which produced and is distributing the movie, on December 6, I can only imagine I'll pinpoint the timestamps so I can hop into these scenes to have my heart ripped from my body once again.
Marriage Story tells, in grueling detail, the story of how Nicole (Johansson) and Charlie (Adam Driver) end their marriage. When we meet them -- he's a theater director, she's the star performer in his company -- they've already decided that they are going to separate. There's bitterness between them, but the proceedings are largely amicable. They want to split everything evenly and avoid using lawyers. But when Nicole leaves New York for Los Angeles to shoot a television pilot and takes their child, Henry, with her, the vision of the life she didn't pursue in that city starts to crystalize. She hires a high-powered divorce attorney (Laura Dern taking absolutely zero bullshit), and sets out to get what she wants: to keep her kid in Los Angeles where she can be near her family and her ideal career. Charlie, meanwhile, is stubbornly committed to New York, the place they've resided for the majority of Henry's childhood.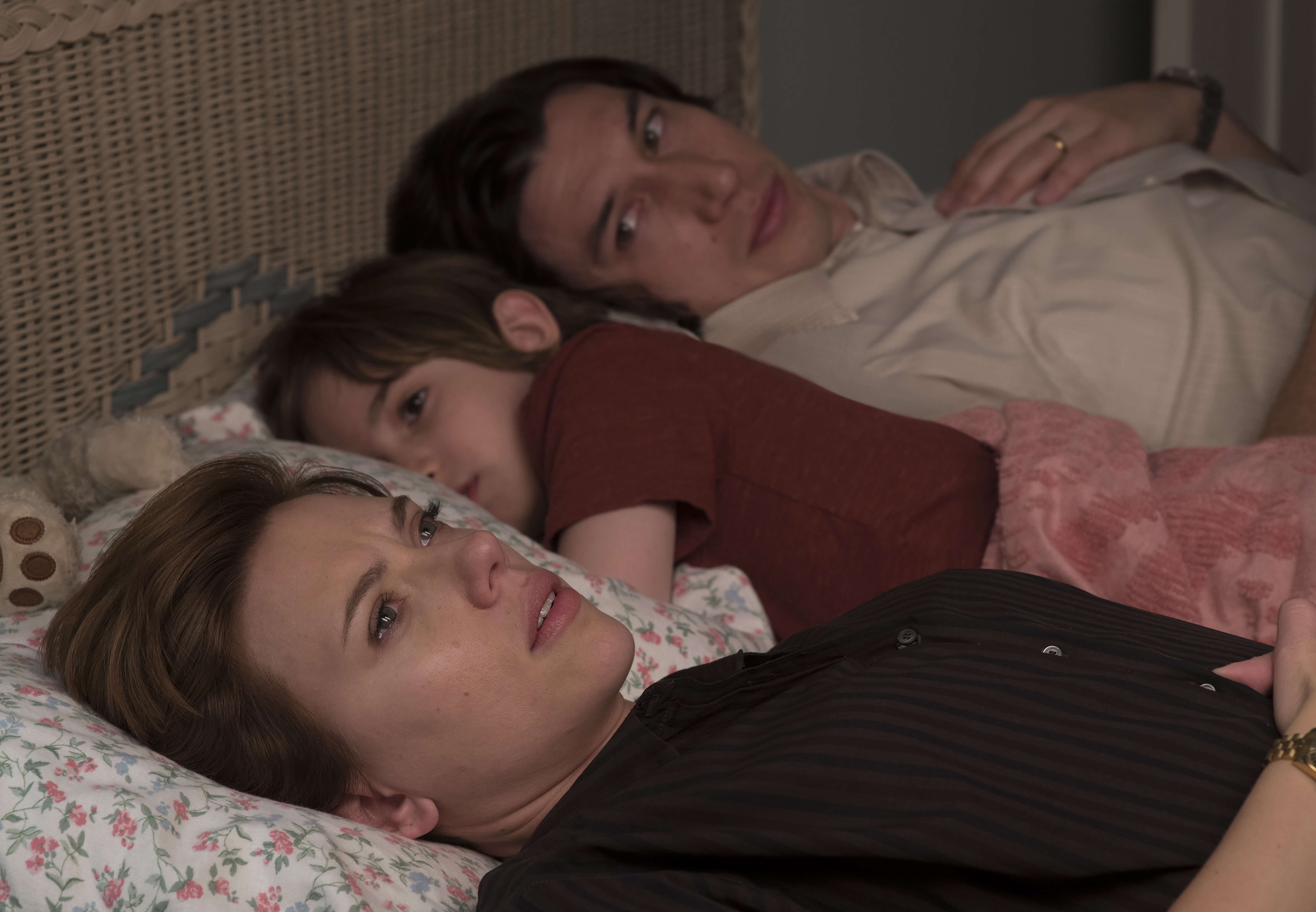 Interestingly, neither Nicole nor Charlie become the main antagonist as the movie wears on; Baumbach does not cast judgement on either party. They are equally in the wrong and right. Nicole has spent years bending to Charlie's will, existing in the shadow of his "genius," for which he wins a MacArthur Grant. Charlie, on the other hand, is understandably frustrated that Nicole wants to relocate his kid across the country, seeing the idea of home ripped away from him. And once the legal system gets involved, their differences augment and their genial coexistence becomes downright acrimonious.
Baumbach's script highlights how the very business of getting divorced -- it's economics -- makes people forget why they even loved each other in the first place. But the saga he's telling is not without hope. The messy experience of splitting up also forces his characters to live more honestly. It examines the breaking apart of these people before they put themselves back together in a slightly different order.
Amid all of the dire divorce talk, Baumbach writes in plenty of his typical sense of humor -- think his other brilliant piece about divorce, The Squid and the Whale. While Driver and Johansson do the emotional heavy lifting, the cast of characters orbiting them highlights the fundamental absurdity of the situation. Dern got mid-screening applause during the film's Toronto International Film Festival premiere for a witheringly hilarious speech about the biblical burden placed on women. An early scene with Merritt Wever and Julie Hagerty as Nicole's sister and mother, respectively, is a positively zany take on serving someone divorce papers that involves accents, pie, and pooping.
Still, the movie's power rests in the hands of Johansson and Driver. For the former, it's a deft return to the dramatic work that defined the early portion of her career and has been waylaid by her recent superheroics. She finds Nicole as a woman who is both heartbroken and excited by her ability to reclaim her sense of self in this new chapter. Meanwhile, Driver's performance cements him as one of the most powerful actors of his generation. In his hands, Charlie is combustible, a good person who is not completely sympathetic either. It all culminates when he stands in front of his colleagues and belts Stephen Sondheim's "Being Alive," a song from the musical Company that pleads for "someone to hold me too close, someone to hurt me too deep." As he sings, the theatrics disappear and we see how the pain of the divorce gave him an acute awareness of being alive.
Ultimately, Marriage Story is actually a pretty good argument against the institution of marriage, but it's not one against the idea of love. It's probably the most fulfilling experience you'll have, courtesy of Netflix, all year.
Sign up here for our daily Thrillist email and subscribe here for our YouTube channel to get your fix of the best in food/drink/fun.