'Maze Runner: The Death Cure' Changed the Book's Ending for a Major Reason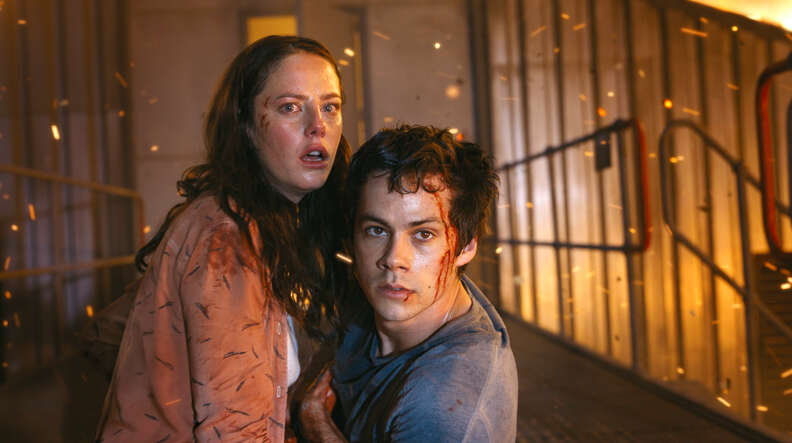 20th Century Fox
20th Century Fox
Major spoilers from the Maze Runner franchise follow.
Thomas has nowhere left to run.
Ever since the first Maze Runner movie premiered in 2014, that's basically all Dylan O'Brien's character has done. (It's in the name, after all.) But Maze Runner: The Death Cure, the latest installment in the popular books-turned-movies franchise, turns the young hero around and sends him straight to his enemies' doorstep. Like its predecessors, the movie is relentlessly ambitious, both in story and visuals, and while it's at times exhausting, it's a burst of undeniable fun that brings Hollywood's current Y.A. powerhouse to an end. A definitive end, according to series screenwriter T.S. Nowlin, even with the changes made to the ending of the original trilogy.
The Death Cure picks up in the middle of a train heist. The objective: free Minho (Ki Hong Lee), who was captured along with other Immunes by the radical org WCKD, at the end of 2015's Scorch Trials. Gone are the scrappy rebels we saw in the first two movies. Here, Thomas (O'Brien), Brenda (Rosa Salazar), and the gang look like a competent tactical unit. The opening scene, like much of the movie, thrums with the kind of anxious energy that makes you feel like you're watching Mad Max: Fury Road Jr. Unfortunately, the nail-biter of an opener is only a partial success, with many Immunes freed but MVP Minho ultimately left on the train. That means Thomas needs to infiltrate the so-called "Last City," to save his friend and finally stop his longtime foes Ava Paige (Patricia Clarkson) and Rat Man Janson (Game of Thrones' Aidan Gillen).
He does, to be sure, but only after a marathon of action: a showdown with those nasty zombie-like Cranks in a tortuous tunnel, a peaceful protest-turned-explosive nightmare, a jailbreak gone horribly awry, a race to escape the inferno that becomes the Last City. These trials, as they always have, double as life lessons for Thomas and his love interest Teresa (Kaya Scodelario), and although the movies have sometimes felt like all of Hollywood stuffed into a blender (wastelands, zombies, firefights, oh my!), the story has always been a coming-of-age journey at heart. If Maze Runner's first entry was about Thomas carving out his identity as a leader, and the second about learning how to lead, this third, once again directed by Wes Ball, is his chance to finally make a stand and lead.
Fans of James Dashner's books will recognize how this fight has to end: Thomas confronting Janson, the true villain, whose interests were never about curing the disease that wiped out large swaths of humanity but about sustaining his own life. Of course, just as moviegoers noticed creative liberties taken in the second movie, they'll see more here: the nature of Teresa's betrayal, for one, changes. Same with her death. They still happen, just differently, all in the name of making these key moments more satisfying. Many work. Perhaps one of the more contentious divergences from the source material will be the one that comes at the very end of the movie, when Thomas and his friends reach a safe haven.
In the book, Ava Paige takes credit for this "Paradise" in a final memorandum. "And so, we have failed. But we have also succeeded," she writes. "If all has gone according to plan, we have sent the brightest, the strongest, the toughest of our subjects to a safe place, where they can begin civilization anew while the rest of the world is driven to extinction." The Flare virus that loomed over the series is revealed to have been a well-intended plan to pare down the planet's population. The results were disastrous and unpredictable. "I don't know how history will judge the actions of WICKED, but I state here for the record that the organization only ever had one goal," she adds, "to preserve the human race."
After Thomas vanquishes Janson on the big screen and escapes the Last City, he wakes in a similar Paradise. Unlike the book, there's no epilogue or post-credits scene to explain WCKD's Plan B. Why not?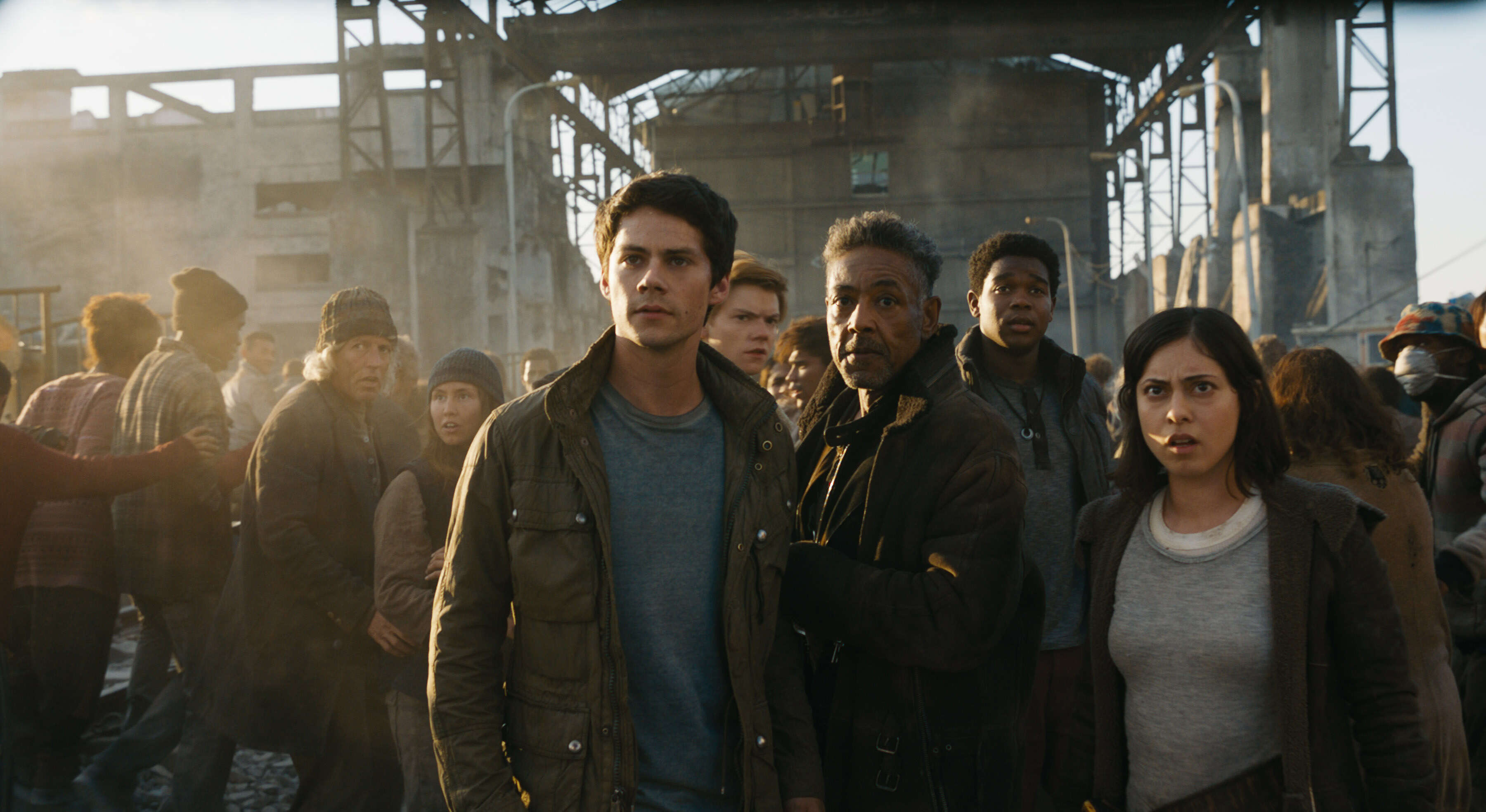 It's a move that adds a sort of exclamation point to Thomas' victory. "The difference is freedom and ownership and agency," Nowlin tells me a few days after I've seen the movie. "We didn't want [the safe haven] to be Ava Paige's Plan B." Much of what happens in the books, it turns out, has been mapped out, predetermined, and fail-safed by WCKD, but not so in the movies. The safe haven is a life that Thomas and the other survivors have made for themselves. With a vial of his blood, the cure to this series' longtime disease, in hand, they have an opportunity to seek out and save others.
Nowlin wants fans to debate what happens next, but he promises there's no Maze Runner 4. Even amid an industry trend that's seeing popular sagas disregard limited source material in the name of professional fan fiction (13 Reasons Why, Big Little Lies), the forces behind this franchise seem keen on honoring the shape of the trilogy. "We've actually talked about how much we don't want to do a fourth movie," he quips, presenting a vision of a post-apocalyptic wasteland in which the only surviving relic is a marquee advertising Star Wars: Episode XXXII. "It's rare to do something clean, that just has a beginning, a middle, and an end. I really like the way this movie wraps things up and ends. It's nice to let the movies kind of exhale."
That's not to say there's no more Maze Runner material to adapt for the big screen. Though the main story is done, author James Dashner has said he would love for someone to tackle the prequels (The Kill Order and The Fever Code). Depending on how well The Death Cure finishes at the box office, it wouldn't be surprising to see those greenlit. But given the different timelines, those projects would entail a different cast, and likely, a different creative team.
Ball and Nowlin each have individual projects in the works -- the former producing genre titles with his company OddBall Entertainment and the latter in the writers' room for Godzilla vs. Kong. Not to mention they've long wanted to turn Ball's popular short, "Ruin" (embedded above), which effectively earned him the keys to the Maze Runner saga, into a feature film or comic book series. The idea, another descent into high-octane dystopic mayhem, was snagged by Fox and has been percolating for almost a decade between Maze Runner drafts. Finally taking it to the big screen would be a dream come true, for finishing The Death Cure was "like graduating college," Nowlin says. "It's sad to say goodbye, but it's not an option to enroll in another class."
Sign up here for our daily Thrillist email and subscribe here for our YouTube channel to get your fix of the best in food/drink/fun.

Sean Fitz-Gerald is a staff writer at Thrillist Entertainment. Find him on Twitter: @srkfitzgerald.