11 Crazy Things Actors Have Done to Prepare for Roles
As a profession, acting is often spoken of in mystical terms. When a celebrated stage or screen performer gets asked about their "process" on a late-night talk show or in a glossy magazine profile, the responses tend to include metaphoric language about "transformation" or "getting lost" in a character. To make the craft sound more relatable, the acclaimed thespian often emphasizes the most tactile part: the preparation. The grittier -- and more ridiculous -- the better.
But is putting your body (or mind) through hell for your art really necessary? Though actors like Leonardo DiCaprio and Daniel Day-Lewis have won Oscars for flexing their Method muscles, just as many performers have seen their hard work mocked online -- or, even worse, completely ignored. There's an often-told anecdote about Dustin Hoffman not sleeping for 72 hours to prep for a scene in Marathon Man, where his character was supposed to be sleep deprived. His co-star, stage veteran Laurence Olivier, asked, "My dear boy, why don't you just try acting?" You'll know the answer from reading this list: Sometimes the preparation is its own reward.
Daniel Day-Lewis spent almost the entire shoot of My Left Foot in a wheelchair
It's difficult to pick the best act of preparation committed by Daniel Day-Lewis, the Michael Jordan of Method acting. To put it in MJ terms, My Left Foot is like DDL's version of the flu game: an act of physical willpower and intensity that came to define his career. In the role that won him the first his of three Best Actor Academy Awards, the actor played Irish writer and painter Christy Brown, who was born with cerebral palsy and could only control movement in his left foot. During filming, Day-Lewis would reportedly insist on "visiting restaurants in a wheelchair" and "had to be lifted across the lighting cables each day to reach the set."
It's the type of commitment that helped make Daniel Day-Lewis a legend admired by his peers, obsessed over by audiences, and fawned over by the press, who obviously can't stop writing about his latest feats of acting prowess. If he really retires, as he claims to have done since wrapping Phantom Thread, it will be a significant blow for people who like writing about crazy actor prep.
Christian Bale lost 60 pounds for The Machinist
Recently, photos surfaced of Christian Bale with a shaved head and an egg-like shape. He didn't undergo this transformation to get roasted on Twitter; he was preparing for the role of Dick Cheney in a new film from his Big Short director Adam McKay. But that's not the wildest body modification made by the grown-up Newsie in his long career: The famously temperamental star also lost 60 pounds to play an emaciated insomniac in the 2004 thriller The Machinist.
"It's like you've abandoned your body," he told The Guardian about the role in 2018. "That's the most Zen-like state I've ever been in my life. Two hours sleep, reading a book for 10 hours straight without stopping... Unbelievable. You couldn't rile me up. No rollercoaster of emotions." If he had lost weight for Terminator: Salvation, maybe he would've been too tired to flip out at that "amateur" crew member. Good for you, Christian.
Jamie Foxx glued his eyes shut to play Ray Charles in Ray
How do you go from being the star of Booty Call to winning Best Actor at the Oscars? It's all about the level of commitment. In addition to shedding 30 pounds to prep for the role of legendary blind pianist Ray Charles, Jamie Foxx also had his eyes glued shut at the suggestion of director Taylor Hackford and wore prosthetics modeled from Charles's eyelids.
"Imagine having your eyes glued shut for 14 hours a day," said Foxx in an interview with The New York Times before the film was released. "That's your jail sentence." More specifically, the rare jail sentence that ends with a shiny statue.
Ashton Kutcher only ate fruit to play Steve Jobs in Jobs -- and ended up in the hospital
For every award-winner like Jamie Foxx or Daniel Day-Lewis, the act of preparation can have the opposite effect: If the movie is garbage, you look like an idiot. Luckily, looking like an idiot comes easy to The Ranch star Ashton Kutcher, who went on an inadvisable "fruitarian" diet to prepare for his role as Apple guru Steve Jobs in the 2013 biopic Jobs -- and ended up in the hospital for two days right before filming as a result. It turns out his "pancreas levels were completely out of whack."
To pour more fruit juice in the wound, Michael Fassbender earned an Oscar nomination for playing the exact same part in the far superior biopic Steve Jobs directed by Danny Boyle two years later. He didn't even have to go on a fruit diet to do it!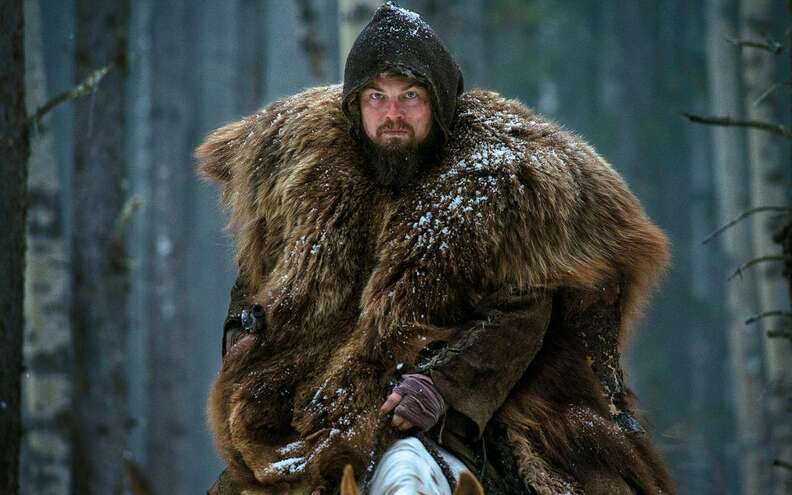 Leonardo DiCaprio slept in an animal carcass while filming The Revenant
Even when a big budget Hollywood production is shot in a location with harsh conditions, the cast and crew typically stay at a decent hotel with a bed to sleep in every night. But during the intense and arduous shoot of The Revenant, Leonardo DiCaprio apparently caught a little shut-eye in the smelly confines of an animal carcass to portray rugged frontiersman Hugh Glass.
There were many breathless headlines about DiCaprio's furry nap when the movie came out, but let's take a closer look at the actual source for this anecdote. "I can name 30 or 40 sequences that were some of the most difficult things I've ever had to do," the actor told Yahoo. "Whether it's going in and out of frozen rivers, or sleeping in animal carcasses, or what I ate on set. [I was] enduring freezing cold and possible hypothermia constantly." That's a pretty vague quote, right? How long did he actually sleep in the carcass? Like, just enough to get the shot? Where's the hard-hitting follow-up question?
Natalie Portman dislocated a rib while shooting the dance sequences for Black Swan
For her Oscar-winning turn as a ballerina Black Swan, Natalie Portman wasn't going to half-ass her way through the dance scenes. Though her reliance on a dance double generated controversy -- enough to justify a lengthy Wikipedia article complete with an "aftermath" section -- it's hard to question her commitment to her craft when you read quotes from her like, "There were some nights that I thought I literally was going to die."
In addition to losing 20 pounds for the role, the Phantom Menace star also endured eight-hour dance rehearsals and broke a rib during filming. The worst part? The film's director Darren Aronofsky reportedly took away her trailer when she asked for a medic. Rude.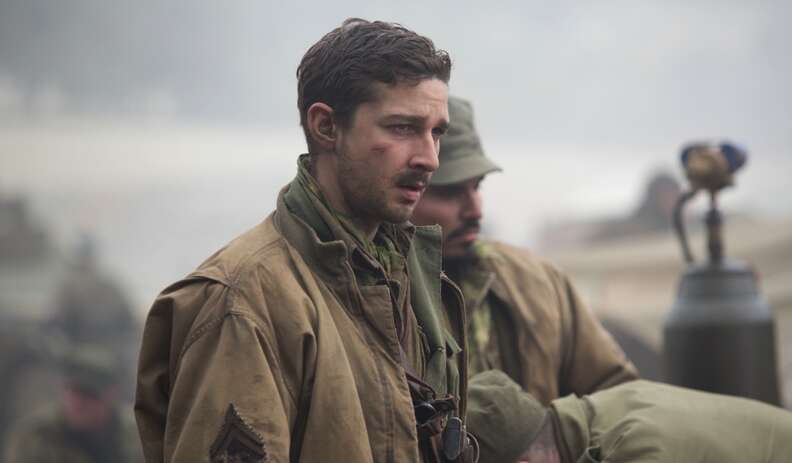 Shia LaBeouf purposely cut his face with a knife during Fury
In between his conceptual art stunts and his run-ins with the law, former Even Stevens star Shia LaBeouf has also acted in some movies since abandoning the Transformers franchise. For one of those movies, the World War II combat drama Fury, he went full Method. "I pulled my tooth out, knifed my face up, and spent days watching horses die," he told Dazed in an interview. "
I didn't bathe for four months." Honestly, I'm not totally sure what he meant by "spent days watching horses die," but it sounds pretty metal.
Charlize Theron cracked her own teeth training for Atomic Blonde's fight scenes
The behind-the-scenes footage of Charlize Theron training for her role in last year's spy thriller Atomic Blonde is almost more entertaining than the movie itself. We see the chameleonic actress, who won an Oscar for her portrayal of serial killer Aileen Wuornos in 2003's Monster, tossing stunt guys to the floor like action figures as she prepares to play MI6 agent Lorraine Broughton. How intense was her prep? According to a Varietyprofile, she clenched down on her jaw so hard she broke her own teeth. That's grit.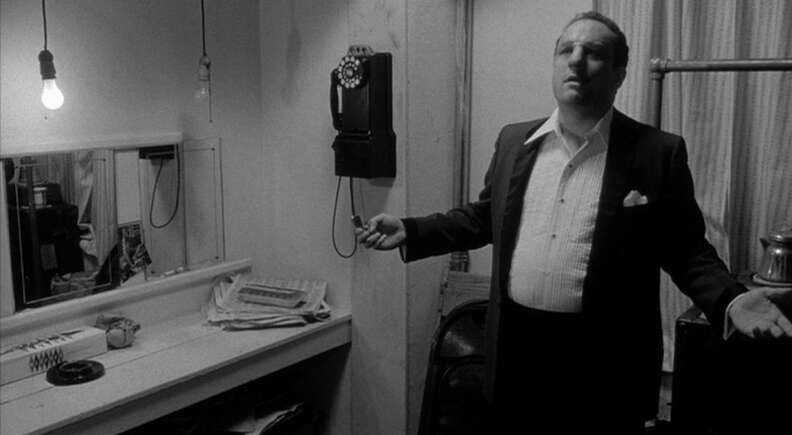 Robert De Niro gained 60 pounds to play out-of-shape Jake LaMotta in Raging Bull
As many writers have noted over the years, it makes sense that Robert De Niro played the young Vito Corleone in The Godfather Part II: He was clearly the onscreen heir to Method acting godfather Marlon Brando. The tales of his research and prep are legendary. For Taxi Driver, he drove a cab around the city and for New York, New York, he learned to play the saxophone, but his most notable achievement will likely always be his performance as Jake LaMotta in Martin Scorsese's Raging Bull.
He not only got into the best shape of his life, which many young actors have done to play athletes, but he then gained 60 pounds to play the older boxer. No body padding for this guy. The notoriously tight-lipped actor had this to say about the weight gain in a 2016 interview with ESPN: "I knew I couldn't do it past that age -- I was 34, 35. That was my one chance."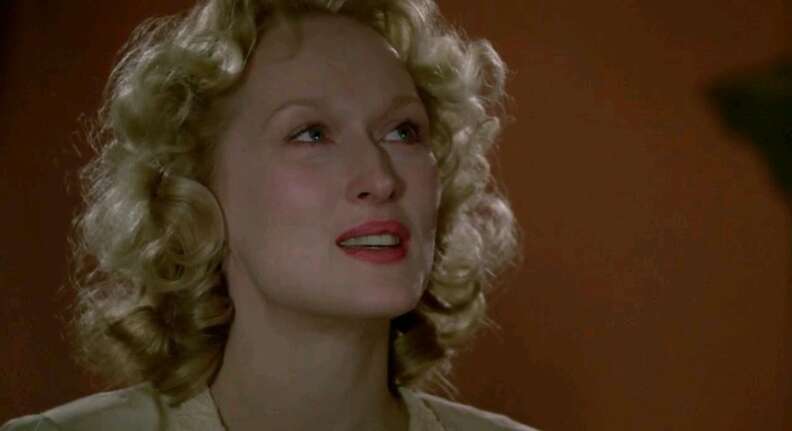 Meryl Streep learned Polish and German for Sophie's Choice
Learning a new language is challenging. It makes sense that most actors playing characters from countries other than their own just learn the phrases they need for a role, work on their accent, and call it a day. No one really expects an actor to "transform" into another person. But if you're Meryl Streep, that's not enough.
For Sophie's Choice, which earned her a Best Actress Oscar, she worked with a tutor to learn both Polish and German. (Because only a slacker would learn one language while working on movie.) She was even called on to speak German in a Polish accent, telling Entertainment Tonight, "That was serendipity. I just had the Polish accent, so everything sounded Polish."
Jared Leto sent condoms, anal beads, and a dead rat to his fellow cast members on Suicide Squad
You thought we were going to leave Jared Leto off this list? The 30 Seconds to Mars frontman has been mocked and praised for his unhealthy commitment to his craft: He gained 67 pounds to play John Lennon's killer Mark David Chapman in the poorly received biopic Chapter 27 and lost over 40 pounds to play an HIV-positive transgender woman in the Dallas Buyers Club, which won him an Oscar.
To follow up that role, he played the Joker in David Ayer's superhero team-up Suicide Squad, and to get inside the "twisted" mind of the comic book villain the actor sent all his co-stars condoms and anal beads. "I did a lot of things to create a dynamic, an element of surprise, spontaneity, to break down any walls that may be there," Leto told E!. "The Joker is someone who doesn't respect personal space or boundaries." He also sent Margot Robbie, who played the Joker's partner-in-crime Harley Quinn, a love letter and dead rat.
So, if you take one important acting lesson away from this list, let it be this: If Jared Leto sends you mail, be careful opening it.
Sign up here for our daily Thrillist email and subscribe here for our YouTube channel to get your fix of the best in food/drink/fun.