Each year has movies that nearly everyone agrees are great. Then there are the "biggest" movies of the year, which flaunt such big box-office totals it'd be easy to mistaken them as great. Then there are the 8 million titles that drop on Netflix, Amazon, Hulu, and HBO that just seem like a good idea because they're right there.
But between these easily accessible categories are worth-your-while movies that don't get enough love, the hidden gems that, if you only knew about them, would solve your what-the-hell-should-I-watch-tonight dilemma in an instant. Well, guess what: we're here to solve that problem. We know those gems. Here are the underrated movies from this summer that are worth rolling the dice on.
Alien: Covenant
In a summer crammed with disappointing, bloated entries in long-running series, Alien: Covenant was a slick and mean diversion. While deepening the convoluted mythology of 2012's Prometheus and revisiting the horror tropes of 1979's Alien, director Ridley Scott takes great pleasure in playfully pawing at his own legacy. He brings back Michael Fassbender's blond robot David and has him do battle with his only worthy enemy: A rebooted version of himself. Tellingly, the human characters -- like Katherine Waterston's Sigourney Weaver-like hero, Billy Crudup's man of faith, or Danny McBride's hillbilly pilot -- are mostly dopey monster meat. How refreshing, right? This was the rare piece of mass entertainment willing to admit it's all about the machines.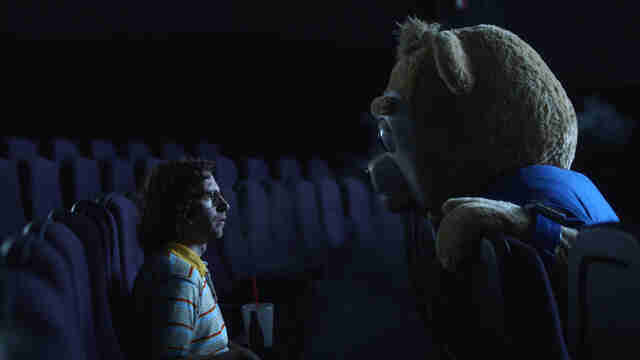 Brigsby Bear
This indie hit stars Kyle Mooney as James Pope, a Kimmy Schmidt-esque ex-captive who becomes hell-bent on DIY-finishing his favorite TV show -- a kind of Doctor Who-meets-Barney educational program -- after it abruptly stops production. The Mooney vehicle is like a movie that's been beamed in from a distant planet, but it actually comes from Dave McCary, the SNL star's longtime collaborator. Their first feature film exchanges the duo's usual oddball tone for something a little more darkly serious (think Hal Ashby's Being There), and plays like a love letter to cinema and friendship. It might feel like a bait-and-switch to longtime Mooney fans, but it's a riveting emotional journey you won't want to skip. With any luck, it might also be their calling card for more similarly poignant fare.
Columbus
Set against the real-life architectural wonders of Columbus, Indiana, this blissful drama pairs Casey (Haley Lu Richardson), a fresh-out-of-high-school librarian who studies town history by day and cares for her ex-meth-addict mother by night, and Jin (John Cho), a Korean book translator who returns to the Midwest when his father, a prominent designer, takes ill. Together they wander the modernist menagerie of Columbus, tour guide trivia making way for intimate conversation, and eventually, arguments that challenge their worst habits. The film's director Kogonada, a video essayist with Reddit cred, frames everything from towering glass office buildings to the long hallways of Casey's house with Zen-like composition, giving Columbus a beauty that strengthens the foundation of its two transcendent lead performances.
Good Time
Robert Pattinson vibrates with nervous energy for the entire 99-minute runtime of Good Time, the puckish crime thriller from filmmakers Ben and Josh Safdie. His performance as Connie, a low-life bank robber hoping to get his mentally handicapped brother out of prison, could be a commercial for those bottles of 5-Hour Energy you see at bodegas. He doesn't stop moving -- or scheming. Neither does the movie, which careens from one darkly comedic situation to the next without pausing to catch its breath. While the film has gotten strong reviews -- and debuted at Cannes earlier this year -- it feels like the type of tough, brittle caper that will undoubtedly slip under the radar of mainstream audiences. Don't let it get by you.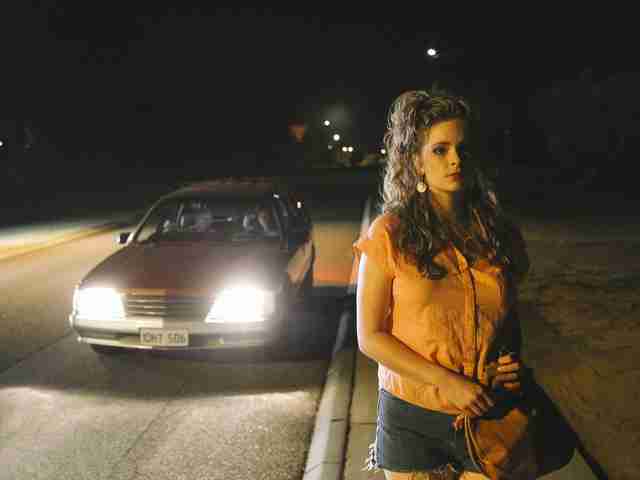 Hounds of Love
To call Ben Young's directorial debut haunting and visceral would be an understatement; really, it plays like one drawn-out panic attack from hell. A depraved Aussie couple kidnaps a 17-year-old girl and turns her into their personal torture and sex toy. What follows is hard to watch: Hounds of Love is the unrelenting rhythm of Fury Road, the twisted worldview of Saw, and the eerie reality of something like Taken all mixed into one. Definitely not for the faint of heart, as scenes of physical, sexual, and emotional abuse have the power to stick with the viewer long after the initial screening -- but Young ultimately proves to be a master of suspense and catharsis. You'll want to keep tabs on him and his stars going forward.
Ingrid Goes West
Your Swimfan references are officially outdated -- Ingrid Goes West is the new standard for tech-enabled stalking. After the death of her mother, an unhinged Ingrid (Aubrey Plaza) cashes out her $60,000 inheritance, moves to Los Angeles, and pursues Taylor (Elizabeth Olsen), an Instagram star with a knack for pairing avocado toast food porn with Ralph Waldo Emerson quotes. Taylor's feed provides Ingrid with everything she needs to infiltrate the influencer's life, a con which spins faster and faster out of control with every double-tap "like." Spicer snaps some truly frightening images in this descent into digital hell -- a zombified Ingrid scrolling through her feed as ants crawl over empty Corona bottles is downright apocalyptic -- but Plaza's manic take on social media addiction brings the real fire. You'll never look at your iPhone the same way again.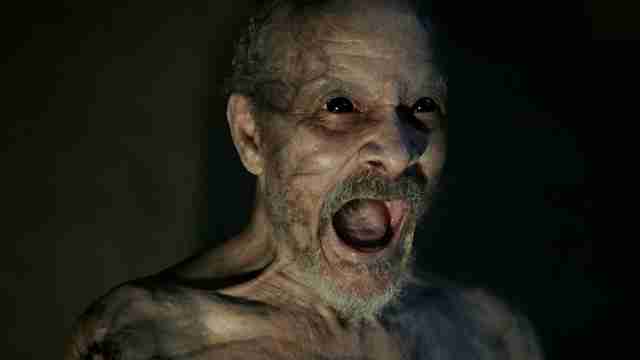 It Comes at Night
In this a post-apocalyptic nightmare-and-a-half, the horrors of humanity, the strain of chaotic emotions pent up in the name of survival, bleed out through wary eyes and weathered hands. The setup is blockbuster-sized -- reverts mankind to the days of the American Frontier, every sole survivor fights to protect their families and themselves -- but the drama is mano a mano. Barricaded in a haunted-house-worthy cabin in the woods, Paul (Joel Edgerton) takes in Will (Christopher Abbott) and his family, knowing full well they could threaten his family's existence. All the while, Paul's son, Trevor, battles bloody visions of (or induced by?) the contagion. Trey Edward Shults directs the hell out of every slow-push frame of this psychological thriller, and the less we know, the more confusion feels like a noose around our necks, the scarier his observations become.
Maudie
Aggrandizement can drag well-intentioned biography down like a potent horse tranquilizer. Maudie, a look at the life of Maud Lewis, who overcame rheumatoid arthritis and pushed through a turbulent romantic relationship with her employer-turned-husband to become one of Canada's premiere painters, avoids the pitfall by making a case for the human spirit without insisting upon greatness. Still, and at times, a little too straightforward, director Aisling Walsh invests entirely in the physical language of Sally Hawkins's lead performance: delicate in depicting Lewis's disability, stripped down in the darkest moments, and beaming when her pastel illustrations blossom from her mind to the walls of a tiny shack in Nova Scotia. It's clear now: Hawkins is one of the greats and, along with Ethan Hawke at his gruffest, makes Maudie a best-case biopic.
Landline
This hysterical relationship comedy is set in the 1990s, a time of pay phones, cigarette-friendly bars, floppy disks, and harder-to-keep secrets. Writer-director Gillian Robespierre's characters all have them: a rebellious high school senior (Abby Quinn) flirting with boys and heroin for the first time; her soon-to-be-married sister (Jenny Slate), who questions everything after a hookup with an old flame; their mother (Edie Falco), who works around the clock and takes flak from all involved; and their father (John Turturro), a wannabe playwright who may or not be carrying on a decade-long affair (the discovery of a dirty poetry stash sends the sisters hunting for answers). Like Obvious Child did for cautious millennial daters, Landline surveys and questions the value of steady relationships. The sprawling story tests Slate's dramatic chops (while feeding the former SNL player plenty of comedy gold), delivers newcomer Quinn a breakout role, and gives Robespierre the chance to whisk us around New York City with the cool of Woody Allen or Hal Ashby. Landline could be the set-up for a great television show (HINT), but as a movie, it's a daring and decadent slice of life.
Logan Lucky
Director Steven Soderbergh, the mastermind behind the Ocean's franchise, possesses Danny Ocean's keen sense of operation and attention to detail (no one shoots mundane insert shots quite like him). With Logan Lucky, the filmmaker gifts those of us without bespoke tuxedo collections the heist movie we deserve: a bluesy, Southern-fried, NASCAR-set bank job where pickups do the heavy-lifting, gummy bears and cleaning solution make the vaults go boom, and blue collars are worn with pride. No one believes Jimmy and Clyde Logan (Channing Tatum and Adam Driver), known around West Virginia for their bad luck "curse," could rob the Coca-Cola 600 race. How they stick it to the naysayers is one of the most pure fun times I've had at the movies this year.
My Cousin Rachel
The British costume drama, a genre that often struggles in the summer months, gets a curious update in this chilly adaptation of writer Daphne du Maurier's 1951 novel of the same name. Taking on the role of Rachel, a 19th-century widow prone to driving men mad, Rachel Weisz brings tenderness and dark humor to a role that could devolve into camp or self-parody. As Sam Claflin's Phillip falls under Rachel's spell, the candle-drenched film evokes a sinister mood that writer-director Roger Michell (Hyde Park on Hudson) is not always sure how to control, and a few of the narrative twists might leave you scratching your head, but Weisz, with her stray glances and obtuse smiles, makes this the type of gothic mystery that's worth puzzling over.
Valerian and the City of a Thousand Planets
The world needs films like Luc Besson's Valerian and the City of a Thousand Planets. As he did over a decade ago with The Fifth Element, the French filmmaker imagines a universe filled with wonderful and absurd sights: little critters that poop out marbles, aliens that fish for humans with giant hooks, heroes that dress like they got lost at a Tiësto concert, and a military commander played by jazz fusion legend Herbie Hancock. Unsurprisingly, this adaptation of a 1960s comic couldn't compete with super-hero juggernauts like Spider-Man: Homecoming, Wonder Woman, or Guardians of the Galaxy Vol. 2, and it was quickly branded a box-office bomb. That's fine. Like The Wachowskis' Jupiter Ascending or Alex Proyas's Gods of Egypt, it's an expensive disaster that will inevitably find a cult willing to worship it as the bizarre little marble excreted from a porcupine's butt that it is.
Sign up here for our daily Thrillist email and subscribe here for our YouTube channel to get your fix of the best in food/drink/fun.