As the end of the year approaches, a consensus typically forms around a handful of high profile movies that have achieved the one-two-punch of box office success and critical acclaim. By now, someone has likely told you that you have to see Rotten Tomatoes-approved hits like A Star Is Born, Black Panther, or Mission: Impossible -- Fallout. Even as new movies drop on Netflix every week, along with the range of titles available on Amazon and HBO, there's still pressure on audiences to get out to the theaters and see the latest blockbuster.
But what about the movies that fall through the cracks? That's what this list is for. Below you'll find a range of titles that we felt didn't get enough commercial or critical love this year, and that we're convinced you'll want to check out. That includes risk-taking genre fare, adventurous foreign films, and, yes, a movie where Blake Lively wears a tuxedo. Here are the gems you'll be annoying your friends about next time they say there's nothing good to watch. 
Recommended Video
These Tacos Are Made for Dunking
A moment of inadvertent electronic surveillance, witnessed by a motel cleaner filling in for the receptionist at the front desk, drives the plot of this tense, incisive drama about sexual abuse and power dynamics in China. Writer and director Vivian Qu (Trap Street) shifts between the lives of two young women -- the older teenager who witnesses the crime, Mia (Wen Qi), and one of the 12-year-old victims, Wen (Zhou Meijun) -- in telling this challenging story that refuses to provide the conventional crime narrative catharsis of a Law & Order episode. Though pushy cops, shady businessmen, and low-rent criminals populate the film, Qu's curious camera remains focussed on her vulnerable, searching protagonists. It's thoughtful, unflashy filmmaking executed on a high level. -- Dan Jackson
I saw Border only knowing what the vague, one-line description told me: that it was about a woman who looks kind of "different" who finds love in an unexpected place. I'm going to try to recommend this movie without saying anything more than that and spoiling what it's actually about, because the sheer delight in realizing what's really going on in this charming dark fantasy is something that doesn't come around very often anymore in a world where we get ten trailers per movie that already show us all the good parts. It's baffling how equally lovely and gross this movie becomes (seriously, if you're not a fan of bugs or weird sex stuff this might not be for you), and underneath it all is a beautiful message about choosing whether to love someone who can only be destructive. -- Emma Stefansky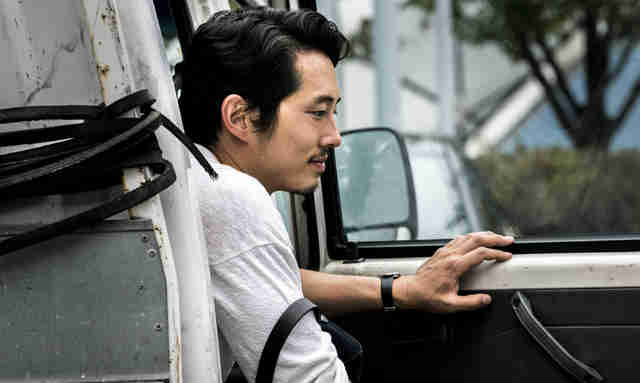 Some mysteries simmer; this one smolders. In his adaptation of a Haruki Murakami short story, writer and director Lee Chang-dong includes many elements of the acclaimed author's slyly mischievous style -- cats, jazz, cooking, and an alienated male writer protagonist all pop up -- but he also invests the material with his own dark humor, stray references to contemporary news, and an unyielding sense of curiosity. We follow aimless aspiring novelist Lee Jong-su (Yoo Ah-in) as he reconnects with Shin Hae-mi (Jeon Jong-seo), a young woman he grew up with, but the movie never lets you get too comfortable in one scene or setting. When Steven Yeun's Ben, a handsome rich guy with a beautiful apartment and a passion for burning down greenhouses, appears, the film shifts to an even more tremulous register. Can Ben be trusted? Yeun's performance is perfectly calibrated to entice and confuse, like he's a suave, pyromaniac version of Tyler Durden. Each frame keeps you guessing. -- DJ
You don't have to have seen writer and director team Benson and Moorhead's previous work to get what's going on in The Endless, but it helps to understand some of the subtle callbacks their newest film has to one of their first joint projects: 2012's Lovecraftian cult horror Resolution. The Endless returns to the same cult menaced by a mysterious monster, except this time our heroes find themselves trapped in bubbles of time that are getting smaller and smaller, and must escape before they become lost to the rest of the continuum forever. The climax sends them running through a maze of time snippets, each one shorter than the next, including the cruelest: a man stuck in a three-second loop that's just him getting killed over and over. -- ES
Hotel Artemis feels like a pipe dream kind of movie, the kind where someone writes a cool script and assembles a mental list of the greatest cast members they could never get -- except writer and director Drew Pearce did get them, and actually made the movie, and set it inside a hotel with a stylish, unique aesthetic in the middle of a dark, dim, industrialized future prone to wild nights of violence. We follow nearly a dozen characters through the hotel's twisting hallways, each on the hunt for something, be it revenge, money, or safety from criminals even more dangerous than themselves, while Jodie Foster and Dave Bautista do everything they can to stop this powder keg from going off. -- ES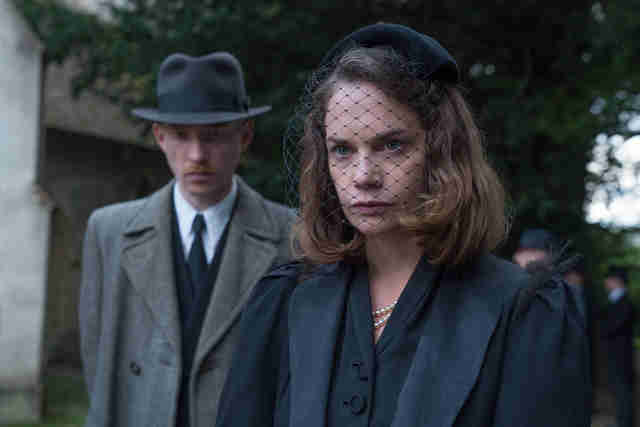 The Little Stranger is a curious case. By all accounts, the movie should have made at least a little ripple. Based on a well received novel by Sarah Waters, it's directed by Lenny Abrahamson, coming off an Oscar nomination for Room, and stars Star Wars' Domhnall Gleeson. But Focus Features dropped it in late August with little to no fanfare. In fact, the embargo was set so close to the release date it was hard to even stump for it. Perhaps the confusion was over the fact that The Little Stranger is not easy to pull down. There's a hovering supernatural element, but this is no straight horror film. Rather it's a chilly look at class structures through the prism of one family and the doctor interloper (Gleeson) who worms his way into their ranks. Everyone turns in excellent performances -- including Ruth Wilson and Charlotte Rampling -- but Gleeson is the draw here. Over the course of the film he morphs from audience avatar into someone (or something really) much more insidious. -- Esther Zuckerman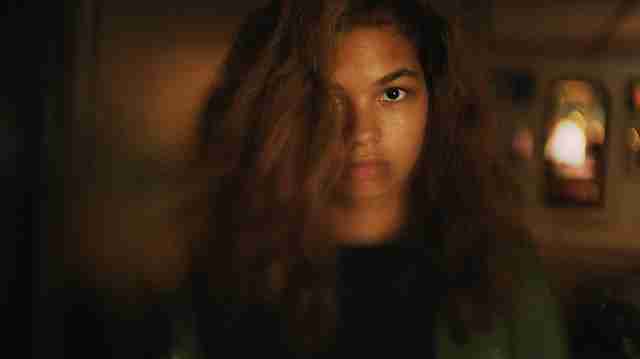 A movie as formally audacious as Madeline's Madeline makes you notice how safe most indie films are. From a plot and theme perspective, the tension-filled parental dynamic between Madeline (Helena Howard) and her mother (Miranda July) isn't that different from other family dramas, but the way Decker dives into the story is completely, utterly unique. The roving camera and frenzied sound design bring you into Madeline's troubled mental state, while the presence of a gifted theater director (Molly Parker) who becomes obsessed with Madeline as a performer further complicates the material, turning the movie into a meta-criticism of itself. Who has the right to tell whose story? Can art ever truly capture interior life? What's the difference between sense and nonsense? These are urgent, difficult questions that the movie doesn't claim to have answers to. It sounds dense and demanding -- and, honestly, it is at times -- but the poetic approach is also exhilarating. You get caught up in the whirlwind of sights and sounds. It occasionally recalls Terrence Malick's Tree of Life, but Decker is even more willing to chase the unknown. Don't be afraid to follow her. -- DJ
It's to director Aneesh Chaganty's credit that Searching is never dull, never falters, and remains absolutely riveting, despite the fact that the entire time you're looking at someone else's computer screen. John Cho (an extremely underrated actor in his own right) plays a desperate father on the hunt for his daughter, who appears to have either been kidnapped or has mysteriously run away with no warning. The movie is basically a primer on how anyone with an Internet footprint can be followed, studied, and ultimately found -- as long as you have an easily guessable password -- and also how that information can be stolen, skewed, and used against people who lose track of how much of themselves they're putting online. -- ES
Early September is typically a dead time at the movies. Critics are up in Toronto catching all the festival titles that are gunning for Oscars, ignoring the more middlebrow multiplex fare. But while no one was looking, in strutted a movie in a three piece suit -- no bra -- that was utterly delectable. A Simple Favor is probably best marketed as "Blake Lively wears a lot of high fashion menswear and drinks martinis" -- and while that would not be wrong, it's important to note that it's also a thrillingly twisty thriller, like Gone Girl though an Instagram filter. Director Paul Feig transitions from his pure comedies like Bridesmaids and Spy into something that exists in a sort of middle ground. It's funny, yes, but dead serious about its murderous machinations. Lively plays the impossibly glamorous and filterless Emily Nelson who starts hanging out with Anna Kendrick's overachieving YouTube mom Stephanie Smothers after their children demand a playdate. Both women have some significant skeletons in their respective closets -- though Emily also has a wardrobe packed with delicious outfits -- and all of this gets unleashed after Emily goes missing. Sure, it's totally ludicrous, but who cares when you're having this much lurid fun. -- EZ
Joaquin Phoenix and John C. Reilly as a pair of hitman brothers in the wild west is a good way to sell a movie. Two men known for wacky performances traipsing across the violent and dusty landscape? Sign us up. Unfortunately, The Sisters Brothers didn't really make much bank, but it still delivers on that logline while also being a genuinely thoughtful take on the genre. The saga of these siblings grappling with past trauma is paired with the related tale of two unlikely comrades (Riz Ahmed and Jake Gyllenhaal) who dream up a Utopian paradise. Ultimately, hubris takes hold -- as it tends to when gold is involved -- but this is more a character study than anything else, and these actors are the ones to tackle it. -- EZ
The tacky world of the "breastaurant" might sound like an odd fit for former "mumblecore" auteur Andrew Bujalski, one of the premiere chroniclers of mid '00s social alienation, but the movie's family-friendly establishment Double Whammies ends up being the perfect staging ground for a funny, whip-smart comedy about labor and friendship. Put-upon manger Lisa (a brilliant Regina Hall) has a watchful, caring eye as she looks after the younger women who work for her, serving as the negotiator between them and a large roster of rowdy customers, crappy boyfriends, and boorish authority figures. Hall embodies that kindness and generosity -- you'll wish she was your boss -- but she also shows you the emotional toll the work takes on her in the moments when her impressionable mentees aren't around. Simply put, the rat race is wearing her down. As a writer, Bujalski can satirize corporate jargon like Mike Judge, but he has a more humanistic, less misanthropic approach as a director, framing shots in a way that gives the actors room to interact and develop a natural intimacy in the workplace. Similarly, Hall gives a more complex, nuanced performance than you'll see on your average workplace sitcom. -- DJ
As the writer behind first Saw movie and the Insidious series, Leigh Whannell has proven he knows how to dish out gruesome twists and find tension in spooky places. Upgrade, a thriller about a mechanic (Logan Marshall-Green) implanted with a chatty microchip in his brain following a tragic accident, didn't hit the box office highs of his biggest franchises, but it finds the filmmaker adding a bit of John Carpenter-esque social commentary to the mix, along with a healthy dose of Terminator-style action mayhem. The revenge aspect of the story is one-note and familiar -- Death Wish and John Wick cover similar territory -- but Marshall-Green's lead performance is darkly funny and he brings a startling degree of vulnerability to the role. When the microchip takes control of his body, his limbs flail about like they're being pulled by a digital puppet-master and the movie discovers a mischievously absurd tone. The shifts between Silicon Valley satire and body horror can be jarring, but it makes sense that a project this tricky would have a few bugs built into it.  -- DJ
Sign up here for our daily Thrillist email and subscribe here for our YouTube channel to get your fix of the best in food/drink/fun.