What makes a movie "underrated"? That's a tricky question. Is it critically beloved, but seen by few? Or is it one that some people love and others just don't get? For the purposes of this story, "underrated" simply means a movie that's worth your time but may not be on your radar. Maybe it's the big blockbuster that's disappointing at the box office; maybe it's the critically acclaimed indie or foreign film that's a little harder to find at your multiplex. Throughout the year, we've compiled a list of the films that may not make the biggest impression on popular culture, but are definitely worth watching.
Check out the best movies of 2019 and the most underrated movies from 2018. 
Recommended Video
This Restaurant Gives Brunch a Punjabi Twist
Released: February 14
Cast: Rosa Salazar, Mahershala Ali, Christoph Waltz, Jennifer Connelly
Director: Robert Rodriguez
Why it's worth seeing: Hopes were low for the long-delayed anime adaptation from director Robert Rodriguez, co-written by none other than Avatar man himself, James Cameron. So imagine the surprise when Alita: Battle Angel turned out to be a goofy joy filled with truly astonishing special effects. Sure, maybe it takes a little while to get used to the titular robot's enormous eyes, but Rosa Salazar's metaphorically wide-eyed performance shines through the CGI. The plot? Incredibly complicated. Alita is found, bodiless, in a junkyard by robotic surgeon Dr. Ido (Christoph Waltz), who brings her to the Iron City, a rough-and-tumble town in the shadow of the floating city of Zalem, clearly a nefarious place, though Iron City residents think of it as a paradise. As Alita begins to remember her previous life as a warrior, she's drawn deeper in to Iron City's brutal underbelly. She also plays Motorball, which is like roller derby on steroids -- there's a lot going on in this movie. Alita is a sensory overload, but it's often an exhilarating one.
Where to watch it: Rent on Amazon Prime, iTunes, and Google Play
Released: July 12
Cast: Kaya Scodelario, Barry Pepper
Director: Alexandre Aja 
Why you should watch: Crawl is a movie that gives you exactly what you want. It's a short, tight creature feature about a swimmer and her dad trapped in a crawl space with a bunch of hungry gators during a hurricane. The plot unfolds just as you'd expect, but in ways that nonetheless keep your pulse racing. Kaya Scodelario plays Haley, who drives into the eye of a big Florida storm to check in on her unresponsive dad Dave (Barry Pepper). He's not at his apartment, but she does find him gravely injured in the basement of her childhood home with some scaly villains roaming around. As this child-parent pair tries to escape rising waters and snapping jaws, director Alexandre Aja ramps up the tension with well-executed jump scares and just the right amount of gore. The emotional beats feel perfunctory at best, but Haley and Dave's baggage comes in handy when the lizard threat mounts. For whatever reason, Paramount decided to under-promote this one, but it's actually a perfect summertime chiller: lean, mean, and fun as hell. 
Where to watch it: Rent on Amazon, iTunes, and Google Play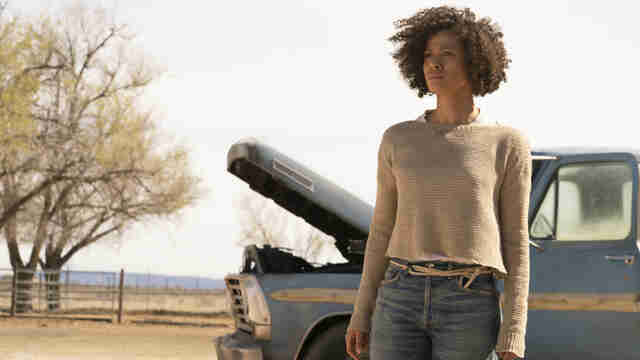 Fast Color
Released: April 19
Cast: Gugu Mbatha-Raw, Lorraine Toussaint, Saniyya Sidney, David Strathairn
Director: Julia Hart
Why you should watch: A week before Marvel was set to release its monolithic Avengers: Endgame, a much smaller superhero film entered theaters. Fast Color features no characters you've seen in comic books as it looks at how power and trauma mixes in one family. Directed and co-written by Julia Hart, it centers on Ruth (Mbatha-Raw), who we first meet as she flees captivity. Ruth has seizures that cause seismic shifts, and as she retreats to her childhood home home to escape the scientists chasing her, we learn that she's part of a line of women who have extraordinary gifts, including her mother and her daughter. Fast Color is more of a family drama than anything else, but its final moments are infused with a sense of wonder you can only hope to get from some of the bigger budget movies in the same genre.
Where to watch it: Rent on Amazon Prime, iTunes, and Google Play
Released: February 14
Cast: Florence Pugh, Jack Lowden, Dwayne "The Rock" Johnson, Lena Headey
Director: Stephen Merchant
Why it's worth seeing: Playing like a mashup between Wrestlemania and Billy Elliot, Fighting with My Family is an imperfect, oddball gem, not unlike the brood at its center. An unconventional biopic of WWE superstar Paige -- played here by the insanely talented Florence Pugh -- Stephen Merchant's comedy draws you in with its warm depiction of the kooky Knights, who used wrestling as their way out of addiction and crime. The winking cameo by executive producer The Rock is distracting, but Pugh is such an innate star that it doesn't really matter if you feel like the WWE is merely baiting you with an expensive commercial for one of its biggest stars.
Where to watch it: Purchase on YouTube, Amazon Prime, Google Play, and iTunes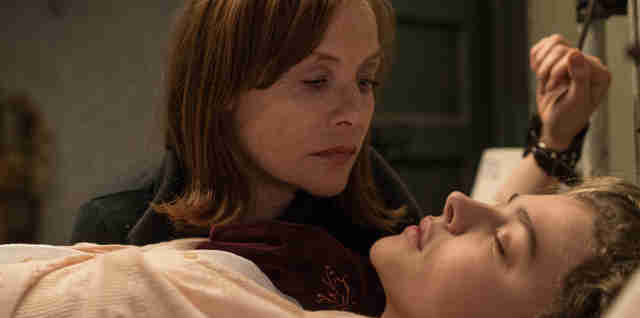 Greta
Released: March 1
Cast: Isabelle Huppert, Chloe Grace Moretz, Maika Monroe
Director: Neil Jordan
Why it's worth seeing: What's not to like about French legend Isabelle Huppert playing a deranged Brooklynite who sets traps in the form of abandoned purses for naïve young women? Neil Jordan's campy thriller is uneven, but ridiculous hoot. Huppert is Greta, who at first seems like a lonely older matron with a penchant for losing her handbag. But as Moretz's grieving Frances soon finds out, Greta's actually a maniacal villain with a knack for stalking. At times, you'd wish Jordan would lean a little harder into the craziness -- there's a reserve at work here, almost as if the filmmakers think this is actually a serious drama. Still, when Huppert is raging, it's fantastic to behold.
Where to watch it: HBO Go/HBO Now; purchase on YouTube, Amazon Prime, Google Play, and iTunes
Released: April 12
Cast: Elisabeth Moss, Agyness Deyn, Gayle Rankin, Cara Delevingne
Director: Alex Ross Perry
Why you should watch: Elisabeth Moss's performance as Becky Something, the out-of-control frontwoman of a riot grrrl trio, is undeniably one of the best you'll see all year. Alex Ross Perry opens his movie with Becky in the throes of addiction, ranting backstage in a manner both poetic and scary, putting her bandmates and her young daughter in harm's way. For two more segments it gets worse, until it doesn't, and she decides to reform. Her Smell is a character study framed like a horror movie that drags you deeper into the hell that is Becky before finally letting you gasp for air. Plus, the music rocks.
Where to watch it: Rent on YouTube, Amazon Prime, Google Play, and iTunes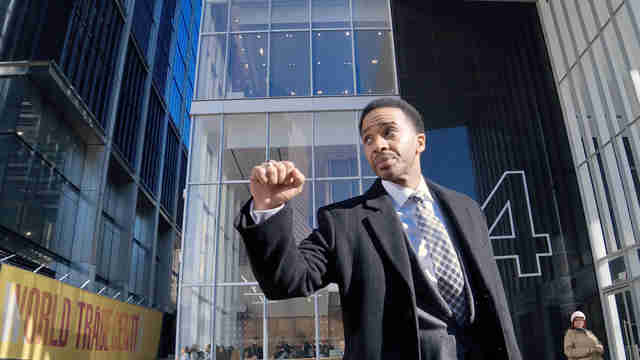 Released: January 27
Cast: André Holland, Melvin Gregg, Zazie Beetz, Sonja Sohn
Director: Steven Soderbergh
Why it's worth seeing: It's hard to tell just how "underrated" a Netflix movie is considering the streaming service refuses to release any viewership data. But it's fair to say that Steven Soderbergh's latest, about labor and race in professional basketball, has not been as fanatically viewed as the other movie with "bird" in the title on the platform. That's a shame. It's not only one of the best movies Netflix has ever put out, it's one of the best of the year. Written by playwright Tarell Alvin McCraney and shot on an iPhone, High Flying Bird is a thrillingly paced story of one man, agent Ray (André Holland), on a mission in the midst of an NBA lockout. It's brilliantly written, spectacularly acted, and intellectually challenging.
Where to watch it: Netflix
The Last Black Man in San Francisco
Released: June 7
Cast: Jimmie Fails, Jonathan Majors, Danny Glover
Director: Joe Talbot
Why you should watch: In The Last Black Man in San Francisco, the character Jimmie Fails (played by the actor Jimmie Fails) lives for his obsession: fixing up a gorgeous old house he says used to belong to his family. It doesn't matter that the place now technically belongs to two white gentrifiers; Jimmie faithfully returns to it every day to perform the ritual of restoration. His best friend -- a playwright and artist named Montgomery Allen (Jonathan Majors) -- usually accompanies him to keep a lookout. The film, directed by Joe Talbot, doesn't have much in the way of plot, choosing instead to lyrically chart Jimmie's connection to the neighborhood and the quickly changing city that surrounds it. Set to a swooning score by Emile Mosseri, The Last Black Man in San Francisco is a tragedy about a dying city that pushes out the people who helped make it desirable in the first place.
Where to watch it: Rent on YouTube, Amazon Prime, Google Play, and iTunes
Little Woods
Released: April 19
Cast: Tessa Thompson, Lily James, James Badge Dale
Director: Nia DaCosta
Why it's worth seeing: Nia DaCosta's Little Woods is an unvarnished portrait of the United States' cruelly expensive health care system, told through the story of two sisters in North Dakota. Thompson plays Ollie, just days from being finished with her parole, after having been caught smuggling drugs from Canada to help her ailing mother, now dead. Her sister Deb (James) is a single mother living in a trailer with her young son, who just finds out she's pregnant. To have the baby would be prohibitively expensive; to have an abortion would be nearly impossible in her home state. Anchored by performances from Thompson and James that act counter to the aliens and princesses they've played in blockbusters, Little Woods is uncomfortably honest and necessary filmmaking.
Where to watch it: Rent on Amazon Prime, iTunes, and Google Play
Monos
Release date: September 13 
Cast: Moises Arias, Julianne Nicholson, Karen Quintero, Julián Giraldo
Director: Alejandro Landes
Why you should watch: This saga of a group of teen soldiers in an unidentified Latin American country (though filmed in Colombia) is one of the most intense watches of the year. The young men and women that the film centers on are given the adult responsibility of watching over a captive American doctor, but director Alejandro Landes never lets you forget that these are kids way in over their heads. Monos has drawn comparisons to Apocalypse Now but the interpersonal drama sometimes plays out like it's on The CW: Hormones are raging as the environments get more and more intense, all captured by Jasper Wolf's stunning cinematography. Mica Levi's haunting, ethereal score only adds to the disorienting experience.
Where to watch it: Rent on Amazon Prime, iTunes, and Google Play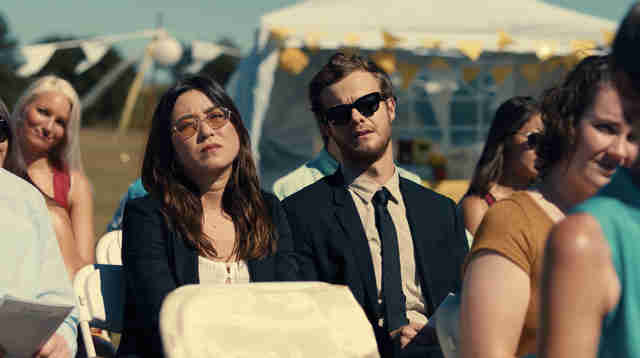 Plus One
Released: June 14
Cast: Maya Erskine, Jack Quaid, Ed Begley Jr.
Director: Jeff Chan and Andrew Rhymer
Why you should watch: Romantic comedies live and die on their performances. No matter how clever a concept is, a rom-com needs actors who can carry it on a certain amount of charm. Luckily, the stars of Plus One are up to the task. If you fell for Maya Erskine playing a version of her 13-year-old self on PEN15, you'll similarly adore her as Alice, an appealingly aggressive, newly single millennial. It's a star-making turn for the comedian, who's paired with Jack Quaid as her commitment-phobic counterpart, Ben. Nearing their 30s, and hit with an overwhelming number of wedding invites, Alice and Ben decide to be each other's "plus ones" to every event. This effort to be one another's platonic comfort blankets ultimately -- and predictably -- leads to sex and an eventual relationship with all its complications. The script from directors Jeff Chan and Andrew Rhymer, also alums of PEN15, is a little sloppy and rote in places, but when it lets Erskine and Quaid play off one another, the movie is a total joy.
Where to watch it: Hulu or rent on YouTube, Amazon Prime, Google Play, and iTunes
Released: August 21
Directors: Matt Bettinelli-Olpin and Tyler Gillett
Cast: Samara Weaving, Andie Macdowell, Mark O'Brien, Adam Brody
Why you should watch: Save for a couple of bright spots, it was a fairly lackluster summer for original content at the movies, where audiences were barraged with unnecessary remakes and sequels. That's perhaps why Ready or Not felt like such a breath of fresh air, barreling into theaters in late August with a gory, propulsive storyline and a dash of "eat the rich" swagger. Samara Weaving plays Grace who marries into a wealthy family with no idea of just how insane these jerks are. On her wedding night she's forced to draw a card that will determine what game she will have to play with her new husband's kin. Alas, she gets the bad one: Hide and Seek. That means her in-laws will have to kill her before the sun is up in order to maintain their deal with the devil. It's wacky and bloody and is all sustained by a fantastic turn by Weaving, who wears skepticism on her face better than anyone else working today. 
Where to watch it: In theaters
Released: March 17
Cast: Honor Swinton Byrne, Tom Burke, Tilda Swinton
Director: Joanna Hogg
Why it's worth seeing: Joanna Hogg's memoir of a film about a doomed relationship is intoxicating. Watching it almost literally recreates the feeling of being drunk: You're alternately infatuated and disoriented, captivated by its dreaming images, and sick to your stomach once you realize what it's depicting. Swinton Byrne plays Julie, an aspiring filmmaker, who starts up a romance with Tom Burke's entrancingly off-putting Anthony. His challenges to her artistic sensibilities are almost cruel, and yet it's easy to understand why she falls so deeply for him that she remains oblivious to his crippling addiction until it's too late and their lives are entwined. But this story is not about Anthony, it's squarely focused on Julie and her own personal evolution. That's crystalized in one of the most striking final shots you'll see in cinema this year.
Where to watch it: Rent on YouTube, Amazon Prime, Google Play, and iTunes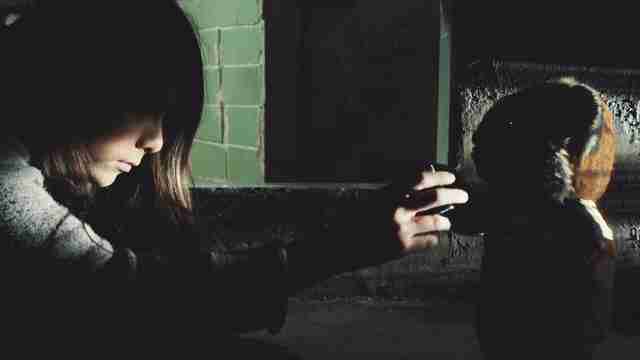 Released: August 21
Director: Issa López 
Cast: Paola Lara, Juan Ramón López, Ianis Guerrero
Why you should watch: For those in the know, Issa López's horror fantasy will be one of the top films of the year: A devastating portrait of the orphans of Mexico's cartels, infused with magical realism. Tigers focuses on Estrella (Lara), a girl who receives three wishes in the from of broken pieces of chalk from her teacher when her classroom is beset by violence. She returns home that day to find her mother has disappeared, another victim of the drug war. All alone, she joins up with a group of boys led by the disaffected Shine (Juan Ramón López), and must contend with her newfound solitude as well as the literal trail of blood that follows her wherever she goes. The film shares DNA with the work of Guillermo Del Toro, who has been one of its loudest champions, but it also stands on its own as an all-too-real parable that will haunt your dreams. 
Where to watch it: Shudder and select theaters
Released: April 19
Cast: Andrew Garfield, Riley Keough, Jimmi Simpson, Topher Grace
Director: David Robert Mitchell
Why you should watch: Under the Silver Lake has one of the strangest paths to release in recent memory, but it's fitting for this utterly strange movie that is nonetheless impossibly intriguing. David Robert Mitchell's follow up to the horror film It Follows debuted at Cannes nearly a year ago. It was originally supposed to come out in June of last year, then December, and finally in April 2019 to little fanfare. A24 elected to only release it on two screens -- where it did pretty well -- before dropping it on VOD. Full disclosure: You may not like Under the Silver Lake even after spending nearly two and a half hours in its company, but I guarantee you'll be hooked. Andrew Garfield plays a creep named Sam, living in an L.A. compound and ogling the women in his vicinity. He's particularly fixated on his neighbor Sarah (Riley Keough), and when she mysteriously disappears one night after they hang out, he becomes obsessed with figuring out where she went. This takes him down some strange holes -- some metaphorical and some literal -- throughout the city, as he investigates the cryptic world of the rich and powerful. Garfield crafts a protagonist that's as watchable as he is thoroughly unappealing, and the film seems designed to inspire obsession among at least some of its viewers. You may think it's all nonsense -- and maybe it is -- but it's a trip worth taking.
Where to watch it: Rent on YouTube, Amazon Prime, Google Play, and iTunes
Wild Rose
Released: June 21
Cast: Jessie Buckley, Julie Walters, Sophie Okonedo
Director: Tom Harper
Why you should watch: I don't know about you, but Wild Rose hits just about all of my sweet spots: It's a British drama, featuring music, whose protagonist has big dreams and a penchant for self-destruction. The incredible Jessie Buckley -- you know her if you watched Taboo or Chernobyl -- plays Rose-Lynn Harlan, an ex-con in Glasgow obsessed with American country music. When the film begins, Rose-Lynn has just been released from jail on a drug charge. Now free, she's not so desperate to get back to her two young children, currently living with her mother (Julie Walters), but is instead focused on finding her way to Nashville, where she thinks she can be a star. Rose-Lynn is a prickly character that Buckley crafts delicately: She's devastatingly narcissistic, incredibly naive, and still somehow sympathetic at her core. She also has an incredible voice, used throughout the narrative as she covers classics like Wynonna's "Peace in this House" and sings originals. Wild Rose doesn't lead viewers to an automatically happy, inspirational ending, though it's not a particularly depressing film either. Its tension lies in the fact that Rose-Lynn may very well be headed for immolation, but she's so captivating you can't help but go along for the ride.
Where to watch it: Rent on Amazon, iTunes, and Google Play
Need help finding something to watch? Sign up here for our weekly Streamail newsletter to get streaming recommendations delivered straight to your inbox.