In the run towards the 2018 Oscars, you'll see the same names floated around as plausible winners: Meryl Streep. Daniel Day-Lewis. Sally Hawkins. Gary Oldman. Frances McDormand. Tom Hanks. Laurie Metcalf. Willem Dafoe. Another year, another batch of major names gunning for major prizes. We saw the same heavy-hitter showdowns at the 2017 Emmys (Elisabeth Moss! Alec Baldwin! Nicole Kidman!) and will again in 2018. That's how it goes.
Well, here at Thrillist, we root for the underdogs, the ones that got away, the Awards Season Forgotten. These are the year's best performances that everyone should be talking about... but aren't. 
Make sure to check out our takes on The Most Underrated TV Shows of 2017 and Most Underrated Movies of 2017.
Recommended Video
These Tacos Are Made for Dunking
Lil Rel Howery, Get Out
It's hard to imagine that any aspect of Get Out, one of the most acclaimed movies of the year, is underrated, but there's one part that's felt a little underappreciated this awards season: Lil Rey Howery's performance as TSA-agent extraordinaire Rod. While Daniel Kaluuya does most of the dramatic heavy-lifting as the protagonist in director Jordan Peele's satirical thriller, Rod is the movie's secret weapon. His friendly advice, house-sitting skills, and amateur sleuthing provide jolts of humor that alleviate the sense of unease and rising tension. Without Howery's presence, Get Out would work as a horror film. But he's what makes it work as a comedy and, particularly in its final scene, an enormous crowd-pleaser. -- Dan Jackson
Annie Parisse, Friends From College
When fans and critics first saw ads for Nicholas Stoller and Francesca Delbanco's Friends From College, they thought they were in for something hilarious involving Keegan-Michael Key. What they got instead was a sucker punch of pitch-black dramedy. "For us, we wanted to tell thematic stories about middle age," Delbanco told Thrillist. "There's no way to tell those stories without some of them being really sad." Annie Parisse, hot off another underrated performance in HBO's Vinyl, was charged with playing opposite Key as Sam, a married professional who's trying to keep her affair with her college sweetheart on the low. What was most impressive was Parisse was able to play her cheating character's flaws with nuance. She didn't interpret the role as a villain. She portrayed someone trying their best, ultimately making a naturally unlikable character extremely and painfully relatable. -- Sean Fitz-Gerald
Michael Fassbender, Alien: Covenant
In the gloriously nihilistic follow-up to Prometheus, two robots debate whether the universe really needs humans anymore. There's David, the lone "survivor" of humanity's run-in with the Engineers from the last movie, hellbent on wiping our pathetic, accident-prone species out of existence; and there's Walter One, the improved, egalitarian David model who sees a glimmer of hope for space-bound knuckleheads. Both are played by Fassbender, both speak with coded, Shakespearean calmness, both watch as mortal colonists lose their lives to xenomorphic hybrids, but only one comes out on top. Fassbender as the nuance to play all sides, and slip in devilish smirks when necessary. -- Matt Patches
Niecy Nash, Claws
Niecy Nash was low-key the most exciting woman to watch on TV this year. Her turn as Desna Simms, whose life and crimes were on full display at the center of Claws, was funny, sad, brutal, and surreal. Right from the get-go, in the pilot, Nash's character wielded a riveting sense of cunning and ambition. But the best part was Nash made it so Desna wasn't just a shallow vehicle for swaggering spectacles of badassery. Everything her character did was done with a sense of loyalty -- loyalty to her nail salon sisters, to her autistic brother, to herself -- and genuine care. It was impressive range that was fun as hell to witness. If you glanced at this TNT show and laughed it off, you made a huge mistake. Give it, and Nash, a chance. -- SFG
Lois Smith, Marjorie Prime
The speculative sci-fi drama Marjorie Prime asks you to consider a personal future. And in this future, 87-year-old actress Lois Smith is your age, aged and gray, wrapping her mind around the latest technologies forced upon her, clinging to whatever feels like real life -- in this case, a holographic, 40-year-old version of her dead husband. In the opening act of the film, Smith's Marjorie is slipping away, and while her iGhost fills in some of the blanks, her memories seduce her to the end of life. Later, Marjorie becomes a sculpture of ones and zeroes herself, a bank of information that her daughter, Tess (Geena Davis), can interrogate. Marjorie Prime is a series of conversations, and Smith understands every word, finding the nuance between organic and mechanic, and what makes us human even when we're not quite ourselves. -- MP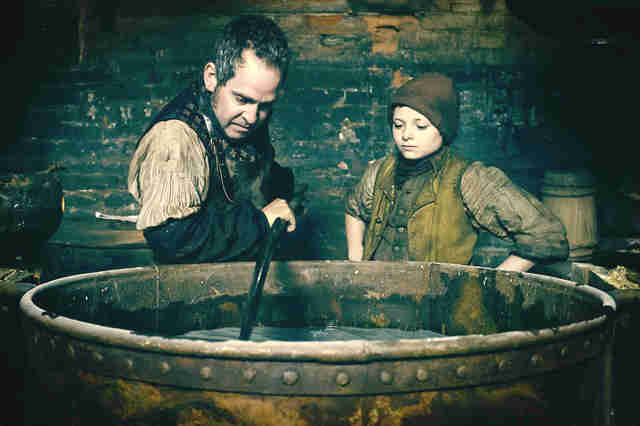 Tom Hollander, Taboo
Stealing a scene from an actor like Tom Hardy must be like pulling meat from a hungry dog's mouth. Veteran English actor Tom Hollander, who plays the drug-addled Dr. George Cholmondeley on FX's Taboo, does it through sheer tenacity. Licking gold coins, doling out nitrous oxide to partygoers, and mixing up gunpowder in scenes ripped from a steampunk version of Breaking Bad, Dr. Cholmondeley doesn't stop for a minute to reflect on his actions. He simply goes, forcing Hardy and this grimy show to follow in his path. For all the hallucinatory sites to be found on Taboo, Hollander was the most genuinely out-there. -- DJ 
Britney Young, GLOW
Even in a time of tortured protagonists with constantly shifting moral codes, sitcoms still need heroes. As Carmen Wade, a second-generation professional wrestler who goes by the name "Machu Picchu," Britney Young brightens the drab '80s California milieu of Netflix's Alison Brie-starring spandex period piece GLOW. The world of the show can be cruel, with Marc Maron's washed-up B-movie director Sam Sylvia providing heavy doses of caustic wit, but Young keeps you coming back with her nuanced, funny portrayal of woman discovering her gifts. Even amongst a self-styled crew of underdogs, she deserves the biggest cheer. -- DJ
Logan Browning, Dear White People
Samantha White is torn. She's the host of the campus radio show Dear White People, a leader in protest against a recent "blackface" frat party, and a growing as an icon of her local black community. She's also dating a white guy. In secret. To play a young woman stuck in a cultural quagmire, Logan Browning brings delicacy, attitude, and a philosopher's touch to Samantha. Writer-director Justin Simien provides her words, but the recitation is hers, beaming like a combination of James Baldwin and Jezebel.com, with a Democracy Now broadcasting demeanor in her back pocket. When Browning lets down the guard behind closed doors, that iconoclastic spirit never shutters, even at the lowest lows. What Samantha learns, and what we know just from meeting her, is that fighting for what's right isn't an act, it's a way of life -- and a complicated one. -- MP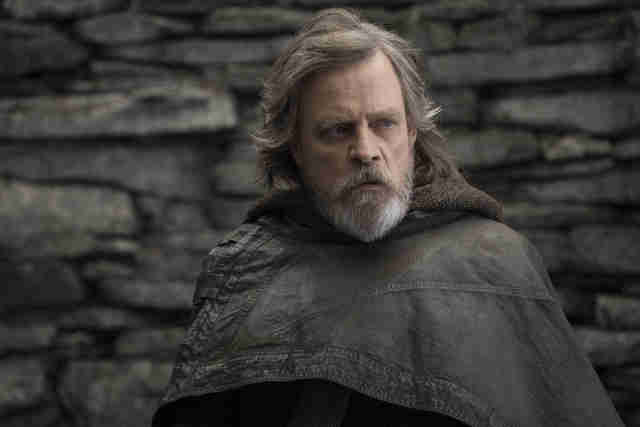 Mark Hamill, Star Wars: The Last Jedi
Star Wars: The Last Jedi fans and haters alike have spent so much debating Episode VII's place in history that they've overlooked just how damn good Luke Skywalker became when pushed to the edge and empowered by a new generation. The Force Awakens infamously dropped Hamill into the final seconds, sans lines, and no one was certain if Hamill, who has mostly stuck to animated voice acting, TV cameos, and the occasional theater stint since Return of the Jedi, could pull of Yoda-like sage work. The Last Jedi asks even more of him than archetypical wisdom, complicating Skywalker's cosmic purpose and shading his Jedi arc with darkness. Hamill, scruffy and sly, Forcefully rises to the task, and his final showdown with Kylo Ren, whom he nearly slew in a fit of paranoid rage, amounts the most fulfilling standoff since Vader struck down Obi-Wan. -- MP
Haley Lu Richardson, Columbus
If Lady Bird is the year's most successful coming-of-age story (and with $27 million and counting at the box office, there's no competition), Columbus is the year's most underrated. Richardson, previously under-seen in the best friend role of last year's hysterical Edge of Seventeen, is the anchor to this hushed, observant indie about an architecture-obsessed library assistant tied down to her gorgeous hometown of Columbus, Indiana (and fine with it) by her mother, a recovering drug addict. John Cho costars as a man drawn to the town when his acclaimed architect father slips into a coma. When they meet, there are subtle sparks, but more clashing fascination, a yin and yang to the American experience that believes one life is the answer to another. Richardson is the definition of natural as she wonders aloud on what life is and should be. Her chemistry with Cho is as rich as the vistas behind them, and through a melancholic lens, a performance anyone can relate to. -- MP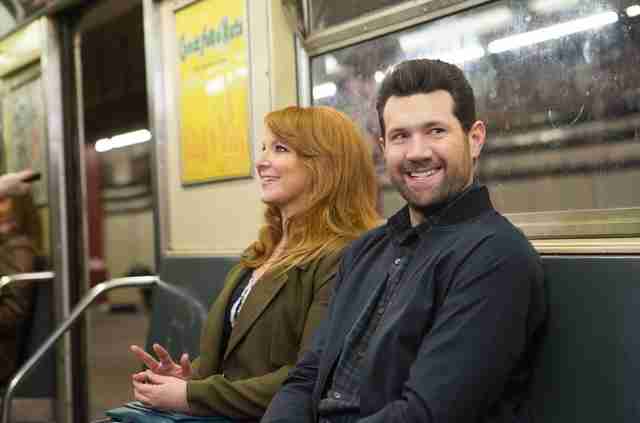 Billy Eichner, Difficult People
Even in the early seasons of his insult-slinging Hulu sitcom, I was skeptical over whether Eichner, known for trailblazing through New York City streets and melting down over wrong answers on his pop-culture-trivia show Billy on the Street, was a strong actor or a guy who could slay the occasional one-liner. By Season 3, in which his alter ego finds love in John Cho's uptight businessman, questions his viability in the harsh realm of New York's acting scene, and teams up with his childhood hero, Micky Dolenz, in the most excruciating way possible, it was clear: Eichner can play a full scale of notes. The comedian still went there in 2017 ("You think Eureka Springs is named after the first girl who squirted?" "This was the No. 1 spot for illicit gay action before John Travolta got his own massage table"), but there was a sweetness uncovered in what we only know now to be the show's final days. We'll miss "Billy." -- MP
Danielle Macdonald, Patti Cake$
After minor roles in Glee, American Horror Story, and Pretty Little Liars, 26-year-old Macdonald stormed the 2017 Sundance Film Festival in a whirlwind of fire lyrics and hip-hop beats. The movie didn't make much of a splash when it hit theaters, but her performance as Patti, a downtrodden Jersey girl who dreams of rap superstardom between shifts at her catering job, is the quintessential musical underdog performance and can't be overlooked. In Macdonald's hands, Patti's early, low-rent performances and headbutting with her screen mother, Bridget Everett, feel like freestyled rhyme -- honest, often crass, and delivered straight from the heart. -- MP
Tatiana Maslany, Stronger
As Erin Hurley, the kinda-sorta girlfriend of Jeff Bauman, whose legs were lost in the Boston Marathon Bombing, and who later identified one of the perpetrators, Orphan Black star Tatiana Maslany undergoes as much physical demand as her wheelchair-bound co-star Jake Gyllenhaal. The new norm is never-ending exertion, from hauling his chair up two flights of stairs to lifting the man on to the toilet to wheeling him to and fro his public appearances. But the relationship, on the outs and forced back into habit after tragedy, has emotional baggage, too. Jeff becomes a vengeful drunk, vicious and parasitic. Erin takes it, until she can't. Maslany understands why, evident in every fiber of her courageous and fascinating performance. The title refers to her, too. -- MP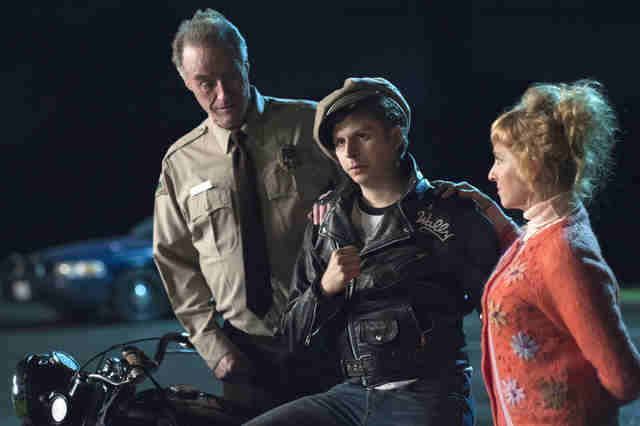 Michael Cera, Twin Peaks, Person to Person, Lemon, Molly's Game
For a while, it seemed like Michael Cera's future in film and television would be hamstrung by his awkward, geeky roles as George Michael in Arrested Development and Evan in Superbad. Not so. Cera had a killer 2017, playing a permed-out Alex in the weirdo anti-comedy-adjacent Brett Gelman vehicle Lemon, appearing as "Player X" in the Aaron Sorkin-helmed Oscar hopeful Molly's Game, and portraying Phil in the more earnest Person to Person. It's not the kind of range anyone expected from Cera, but his best, and most brief, role of the year was a throwback: Wally Brando in Twin Peaks: The Return. As the son of lovable dimwits Andy and Lucy, Cera rides in on his motorcycle and delivers a monologue full of lisping clichés about life on the road, before informing his parents they have permission to turn his childhood bedroom into an office. It's a hilarious, self-aware scene in a series full of them, and it's a performance only Michael Cera could give. -- Anthony Schneck
Matt Besser, Haters Back Off!
As evidenced by its recent cancellation, not enough people watched Haters Back Off! this year. Like her YouTube channel, Miranda Sings' venture into scripted, long-form comedy was always going to be an acquired taste. That didn't mean it would be void of meaningful moments. Season 2 shined bright, thanks in large part to the addition of Matt Besser, who played Miranda's estranged father. Besser balanced being creepily insane at times, grounded, manipulative, and ruthless at others. "For his audition, [Besser] did the scene where he yells at Miranda," Colleen Ballinger, the actress who plays Miranda, recalled for Thrillist earlier this year. "The first time he did it, he did it funny -- it was great, it made us laugh. But the producers were like, 'OK, now we want to see you be really mean.' And he was like, 'Oh, you want me to be mean?!' And we were like, 'Yeah, be really, really mean.' Then he was so mean he made me tear up." When it came time to deliver that eruption in the season finale, Besser also made us tear up. His character was awful to Miranda in the best way. -- SFG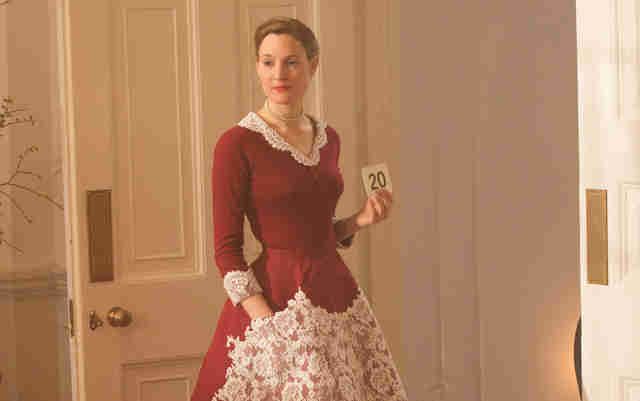 Vicky Krieps, Phantom Thread
Three-time Oscar-winner Daniel Day-Lewis is the talk of the town thanks to Paul Thomas Anderson's latest drama -- an ode to the lush, 1950s fashion of London -- and what the actor says will be his last performance before retirement. There's no objection to the buzz: Day-Lewis is legitimately great as Reynolds Woodcock, the mad genius designer whose pickiness and particulars are only matched by Larry David. But Woodcock's muse, and at once his bitter enemy, Alma, steals the show. Krieps, a Luxembourgish actress rarely seen in English-language films, is smitten and wicked and divinely dimensional opposite Day-Lewis, whom she keeps up with -- and then some. Ladies can chew scenery, too, you know. -- MP
Holt McCallany, Mindhunter
Between the eerily spot-on performance of Cameron Britton as serial killer Edmund Kemper, Jonathan Groff's leading role as FBI ingenue Holden Ford, and Anna Torv's steely turn as a psychiatrist helping the Bureau codify the habits of sociopaths, it's easy to overlook Holt McCallany's elder FBI statesman, Bill Tench. In a show about extreme deviances from the mean of human behavior, it can be a thankless task to play a steady, experienced mentor, but McCallany plays foil to Agent Ford as a self-confident, tough-love detective with a wry sense of humor and simmering repressed emotional trauma from a deteriorating home life, which contrasts with an increasingly wild Ford. It all comes to a head toward the end of Season 1, with McCallany threatening to crack -- we get the sense cracking isn't in his DNA, but we'll have to wait until Season 2 to find out. -- AS
Elisabeth Moss, Top of the Lake: China Girl
Appropriately lauded for her bleak work in Hulu's award-winning drama The Handmaid's Tale, Moss' finest work of the year flew under the radar. In Top of the Lake: China Girl, the actress returned as Robin Griffin, an Australian detective whose investigation of a pregnant prostitute, and takedown of a colleague involved in the sex ring, haunts her four years later. The sequel series puts Robin on another case, the murder of a surrogate mother, but it's Moss' embrace of psychology and PTSD that makes her performance so vivid. As clues come into view, Robin deals with her first encounters with a daughter she gave up for adoption 18 years prior, she battles a legal case slapped on her for the events of the original case, and she wrestles with the emotional complications of love in the wake of despair. It's meaty, and in Moss' hands, fully fleshed out. -- MP
Sign up here for our daily Thrillist email and subscribe here for our YouTube channel to get your fix of the best in food/drink/fun.