MOVIES:
Friday, December 18th
Star Wars: The Force Awakens
Watch: In theaters
That disturbance in The Force you felt is actually the seventh installment of Star Wars, the first of an endless number of sequels set to roll out annually until the end of time. We hope it's good!
Sisters
Watch: In theaters
Tina Fey and Amy Poehler have rapport. They're real-life friends, improv comrades, ex-Saturday Night Live stars, and the best damn Golden Globes hosts anyone could ask for. Whenever they take their Laurel and Hardy act to the big screen, we pay attention. Their first movie since 2008's Baby Mama, Sisters flips the type-casting, with Poehler as a square looking for love and Fey as her older sibling, who can't quell her party-animal instincts long enough to keep a job. Hilarity ensues.
Son of Saul
Watch: In theaters
A likely contender for this year's Best Foreign Film Oscar, Hungarian filmmaker László Nemes' debut stunned critics when it hit the festival circuit earlier this year. A Holocaust drama shot from the perspective of a prisoner (newcomer Géza Röhrig) forced to work the Auschwitz gas chambers, Son of Saul finds a unique cinematic language to depict one of the darkest periods in human history. Think of it as a healthy vegetable for after your Star Wars dessert.
Recommended Video
Rapper E-40 Tries Portland Fried Lobster Tail With a Twist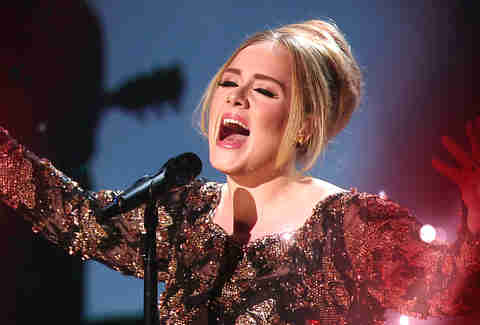 TV:
Monday, December 14th
Adele Live in New York City (special)
Network: NBC
Starts: 10pm
Hot off the release of her latest chart-topping album 25, the British soul singer shows New York how it's done.
Childhood's End (mini-series)
Network: Syfy
Starts: 8pm
Based on a 1953 novel by Arthur C. Clarke, this mini-series explores the aftermath of an alien invasion from a mysterious group called the Overlords. 
The Expanse (series)
Network: Syfy  
Starts: 10pm
A hardened detective (Thomas Jane) unravels a mystery aboard a spaceship in this space opera adapted from the ongoing series of novels by writer James S.A. Corey.
 
Thursday, December 17th
American Country Countdown's Top 10 Stories of 2015 (special)
Network: FOX
Starts: 8pm
A countdown of country music's biggest moments of the year featuring appearances from Jason Aldean, Luke Bryan, Shania Twain, and more. 
iHeartRadio Jingle Ball (special)
Network: CW 
Starts: 8pm
The Weeknd, Calvin Harris, and Nick Jonas headline this holiday blowout from the corporate radio overlords.
Luther (TV movie) 
Network: BBC America
Starts: 9pm
Idris Elba steps back into the role of detective John Luther in this continuation of the acclaimed BBC television series.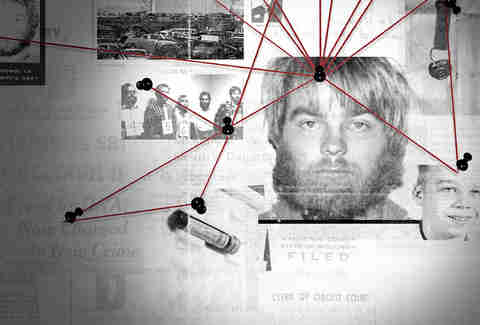 Friday, December 18th
Making a Murderer (series)
Network: Netflix
Starts: 3am
In a bid to grab true-crime fanatics obsessed with hits like The Jinx and Serial, Netflix debuts its own true-crime documentary series. 
A Home for the Holidays (special)
Network: CBS
Starts: 9pm
LL Cool J hosts a music special featuring performances from Christina Aguilera, Jason Derulo, Rascal Flatts, and more.   
F Is for Family (series)
Network: Netflix
Starts: 3am
Beloved comic Bill Burr gives you a peek into his twisted mind with this animated sitcom set in 1970s America. 
Mike Epps: Don't Take It Personal (special)
Network: Netflix
Starts: 3am
The actor and comedian, best known for roles in the Friday and Hangover movies, serves up a new stand-up set from the Orpheum Theater in Los Angeles.
 
Sunday, December 20th
The 64th Annual Miss Universe Pageant (special)
Network: FOX
Starts: 7pm
No longer overseen by presidential candidate Donald Trump, the contest has new owners and a new network home this year.
MUSIC:
Friday, December 18th
Baroness, Purple
After surviving a horrifying bus crash in 2012, these Savannah, Georgia metal titans return with the follow-up to their acclaimed double album Yellow & Green. With a lineup change and frequent Flaming Lips producer Dave Fridmann behind the boards, this will likely be the triumphant blast of churning, head-banging aggression you need this holiday season.
Pusha T, Darkest Before the Dawn
Newly crowned president of Kanye West's G.O.O.D. Music empire, the erstwhile Clipse rapper must have a lot on his agenda for the end of the year. But, lucky for us, his first order of business is to release another record filled with ornate, blistering tracks packed with punchlines and harsh truths.
Sign up here for our daily Thrillist email, and get your fix of the best in food/drink/fun.
Follow the Thrillist Entertainment Editors on Twitter: @ThrillistEnt.