The Animals in Netflix's Take on 'The Jungle Book' Look Creepy As Hell
If you have an unhealthy obsession with CGI animals, Netflix's upcoming adaptation of The Jungle Book has likely been on your radar. No, this isn't related to director John Favreau's version of the story from 2016, which introduced a large roster of mildly creepy computer-generated creatures to the world and made over $900 million at the box office. Instead, this is the long in development and recently retitled Mowgli: Legend of the Jungle, and it's dropping on Netflix sooner than expected on December 7.
What makes this one special? For one thing, it was directed by Andy Serkis, the reigning king of motion-capture who played Gollum in The Lord of the Rings series, Caesar in the recent Planet of the Apes films, and King Kong himself in Peter Jackson's remake from 2005. As an actor, he clearly knows his shit when it comes to giving a performance as a non-human creature while covered in ping-pong balls. But will the animals in Mowgli -- which features a stacked voice cast including Christian Bale, Cate Blanchett, and, the new Mr. Grinch himself, Benedict Cumberbatch -- have the same depth and emotional richness as Serkis's most memorable roles?
Judging only from the trailer, the answer is unclear. For the most part, these animals look… unwell. There's a stillness to the eyes that calls to mind Big Mouth Billy Bass and the overall vibe of the trailer is "taxidermy nightmare." Maybe that's a part of the film's "dark" and "ambitious" visual approach. Let's take a closer look at a few of these guys.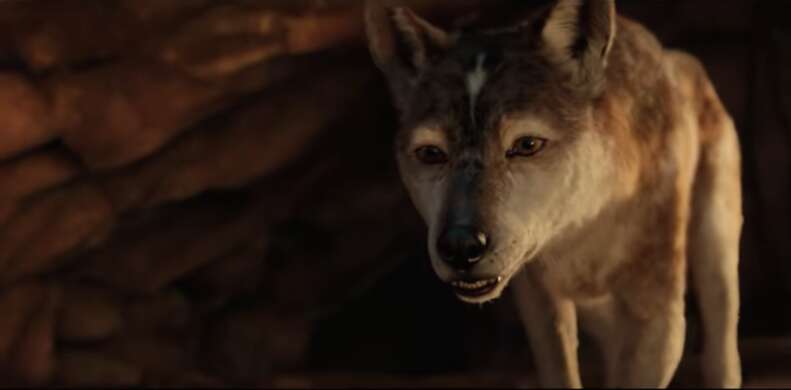 Hello, wolf! You look like you belong in a diorama at the American Natural History Museum.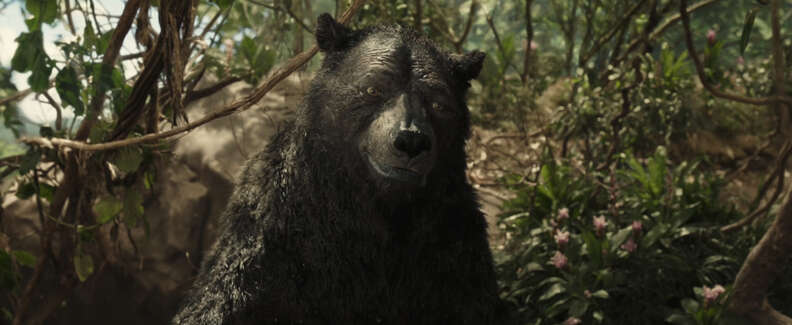 This bear has human eyes.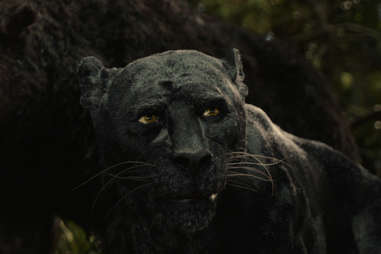 I do not trust this CGI version of Bagheera, the panther friend.
Not totally sure what's going on here. Anyway, you get the idea!
It's certainly possible that some of these animals will look better on the big screen -- Mowgli will have "exclusive limited theatrical engagements" in Los Angeles, New York, San Francisco, and London starting on November 29 -- but most viewers will end up watching this one at home. Again, keep in mind this is just a trailer, but these animals look like they will probably freak out curious house pets if watched on a large enough TV.
Mowgli: Legend of the Jungle has had a twist-filled journey to a release date. The project began its life at Warner Bros. in 2012 and was originally set for a wide theatrical release back in October 2016, which would have put it in closer competition with Disney's live-action Jungle Book. It was later moved to October 2017 and then to October 2018, a date that was announced back in March with a trailer and everything. Now it's on arriving on Netflix. Hmmmm...
Judge all of these CG animals for yourself when the movie hits Netflix on December 7.
Sign up here for our daily Thrillist email and subscribe here for our YouTube channel to get your fix of the best in food/drink/fun.