Netflix Is Finally, Mercifully Making Short Shows Now
A few years ago, the term "Netflix bloat" started being used to describe the feeling of watching a show on the streaming platform that went on a little too long. It was a good way of accounting for the sleepiness of the Marvel superhero dramas, or why 13 felt like too many reasons. Unconstrained by ads or scheduling demands, Netflix programs could run as long as they want, or as long as their creators felt they need to. Installments passed regular TV's traditionally established confines of "half-hour" or "hour"-long episodes, creeping into hour-and-a-half territory for many premieres; seasons stretched well into 13 episodes, longer than they really needed to be, just because they could.
Critics voiced their objections to this onslaught of too much television, and Netflix started pushing back and cutting shows that were treading water or getting too expensive. Then, in April, the company added a lot of content that balks this trend in a big way.
These new shows are short. Like, really short. Each episode runs about 12 to 17 minutes; an entire season lasts about two hours total. On April 12, it dropped Special, based on the memoir of creator-star Ryan O'Connell about his life with cerebral palsy in Los Angeles' gay community. Nearly two weeks later, Tim Robinson's I Think You Should Leave arrived with six extraordinarily hilarious episodes of sketches, but each in a digestible 12-ish minute package. A day after that came Bonding from creator and Barry actor Rightor Doyle, a comedy about friendship set in the world of BDSM. It's Bruno!, a series of vignettes about a man and his dog in Brooklyn, just hit Netflix on May 17.
Though these series differs in style and tone, each of their runtimes feels incredibly satisfying compared to their lengthier peers. In the age of too-much-content, it's pleasing to encounter programs that don't suck up too much of your day and still tell a complete story. I found myself largely watching Special on my phone right before I went to bed, the bite-sized episodes perfect for when I was too tired to invest in anything longer.
It's not that the idea of 12 or 15 minute episodes is entirely new: Adult Swim has been serving them up for a while with their absurdist late night shows likes Tim and Eric Awesome Show, Great Job!, The Eric Andre Show, Joe Pera Talks With You, and early 2000s animated series like Sealab 2021, Robot Chicken, and Aqua Teen Hunger Force. But overall there's been a movement to see TV take up less time. SundanceTV just unleashed a series from High Fidelity writer Nick Hornby that comes in 10-minute bites, but recently, there's been an influx of 30-minute dramas, like Amazon's podcast adaptation of Homecoming and Starz's novel-to-TV Sweetbitter and Latinx queer family dramedy Vida. Netflix brought its own version of this format with the mind-boggling Jonah Hill and Emma Stone vehicle Maniac, but even that seems expansive compared to these new offerings.
This strategy, of course, is not just a creative one: On the business end, dedicating money to these projects means Netflix can invest in more, newer voices, while also catering to an increasingly mobile audience. Netflix's VP of original programming Cindy Holland made it clear that she was aware of the complaints when speaking to reporterslast year; perhaps swinging their shows in the opposite direction was the logical conclusion. (While Netflix PR facilitated interviews with creators for this piece, it would not provide comment from the company's corporate arm.)
Shorter content also tends to be cheaper to produce. "The reason they're testing the [short-form] format is that you're still looking at a premium level of storytelling, but at a lot more affordable price," Perrin Chiles, co-founder of content producer Adaptive Studios, told Digiday last year.
Still, we don't even have a great word to describe what these shows are. If they existed on a platform with less legitimacy than Netflix, they might be dubbed "web series," but here they slide seamlessly into a feed alongside big-budget or prestige-leaning productions like Stranger Things and Russian Doll, respectively.
Production house Stage 13 -- which is behind Special, It's Bruno!, and two nonfiction short series on Netflix -- saw an opening in this void. "We felt there was a wide space, between YouTube on one end, if you will, and Netflix on the other," senior entertainment executive Diana Mogollon tells Thrillist. "So there was an opportunity to tell these really unique stories that maybe didn't need 13 one-hour [episodes] to tell the story, and do it with very high quality production value and high quality storytelling value way."
Special, which is executive produced by The Big Bang Theory's Jim Parsons, was being shopped as a more traditional, 30-minute package before it landed at Stage 13, according to Mogollon. "You have Jim, you have Ryan [O'Connell], you have the whole industry who had heard the story and the pitch, but it wasn't quite the right timing," she says. "It just didn't get off the ground. Then we came and said, 'Okay, well, let's look at it. Is there a short-form version? Could we do it in a different way? Could we think out-of-the-box?' And luckily everybody was game to do that so we did, and now we're here to tell a story."
Not long after, Netflix acquired Special, no changes required. "I'm actually really glad that Netflix bought it as is, because if they wanted to do a half hour, I'd have to rewrite the entire series and that would not be fun," O'Connell told Vulture. "But for Season 2, mama wants a half hour!"
A half hour still conveys legitimacy for a show, and, indeed, there's a separate Emmy category for "short form" where an 11-minute Adult Swim offering like Children's Hospital can compete alongside web-exclusive offshoots of network series. For Rightor Doyle, there simply isn't the "language" to describe what these pieces are trying to accomplish in the awards space.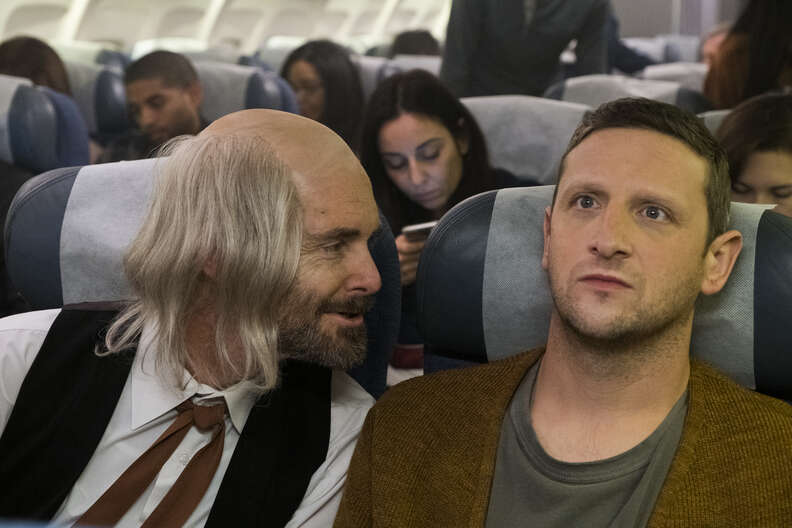 Doyle knew his project was going to be a hard sell, regardless of length. Like Special, Bonding is a show with queer themes based on the creator's own experiences. It follows a young man who gets a job working for his high school best friend who happens to be a dominatrix daylighting as a grad student. "We found a home in this shorter form because people are giving us the time and money to tell our stories in a way that maybe is less risky for them," he says. He sold the pitch to the French short-form company Blackpills, which financed it alongside Anonymous Content. Once it was made and went around the festival circuit, Doyle shopped it around to various networks, a number of which he says entertained the idea of expanding it. As was the case with Special, Netflix had no such intentions.
For years, short-form has been seen as a sort of incubator of talent. Issa Rae parlayed The Misadventures of an Awkward Black Girl into Insecure; Broad City started on the web before it leapt to Comedy Central, as did High Maintenance before heading to HBO. And any number of animated series first found their voices in short video series or films, from Rick & Morty's roots as a Back to the Future parody to the Netflix-owned Aggretsuko, which started as bumper shorts for a Japanese variety program.
But Netflix is not really a stepping stone. It's the goal, a company that wins Emmys and Oscars and is releasing the next Martin Scorsese movie in October. To an outsider, the likes of Special and Bonding are still stepping stones for their creators. O'Connell and Doyle are not household names like Ryan Murphy or Shonda Rhimes, who now both have hefty Netflix deals, nor is Solvan "Slick" Naim, the mind behind It's Bruno! "This is a pathway that is sort of proven and I think that the more we do it, the more talent is going to be discovered, the more stories are going to be told," Morgollon says.
But being featured on the platform means that Bonding will reach an audience Doyle never thought he would have. Since release, the show has been eliciting discussions of its portrayal of sex work and kink. I Think You Should Leave -- which is in the absurdist, Adult Swim vein -- has become its own cottage industry for memes. Still, Doyle says he's encountered some dismissiveness because of his show's length. "Though the web series connotation, or that terminology has gone away with the Netflix platform, the thing that doesn't change is that people -- specifically, I would say critics -- are much less interested in things that don't take on the socially acceptable form of television," he says. "So it's like, 'That's just a short thing, I don't need to watch that,' or 'This is a shorter-form thing, they're not telling the full story.'" He disagrees: "You're allowed to tell smaller, richer, more beautiful stories without all of the fat."
When asked if he would want to expand Bonding should he get a Season 2, Doyle was unsure. "Once you have this entry point in this short first season, I think there is absolutely the ability to go to a longer season," he says. "But I wouldn't say that that is for better or for worse."
Sign up here for our daily Thrillist email and subscribe here for our YouTube channel to get your fix of the best in food/drink/fun.