Few things feel as festive during the holiday season as a cozy night spent in with some hot cocoa in hand and a holiday movie on the TV. Thankfully, Netflix Claus -- played by Kurt Russell -- is coming to town and knows to gift its subscribers with a number of themed original films and specials, as well as classic films and fun-to-watch flicks. Below, check out every title available to stream this holiday season on Netflix.
**Denotes Netflix original
Recommended Video
6 Badass Moments from 'Breaking Bad'
A Christmas Star
Available: Now
A young girl named Noelle believes she was born with the gift to perform miracles since she was born under the Christmas star, so when a developer comes to their peaceful town, she tries to use her powers to save her home.
A Christmas Prince**
Available: Now
When a young journalist is sent to report on a prince poised to be king over Christmas time, she finds along with her story that she's developing feelings for the royal leader.
A Christmas Prince: The Royal Wedding**
Available: Friday, November 30
A follow up to 2017's Netflix's popular original, picking back up with the starry-eyed writer ready to wed the recently crowned king -- that is, if she is able to come to terms with the responsibilities of being queen, which include (gasp!) giving up her blog.
A Dogwalker's Christmas Tale
Available: Now
When a high-maintenance young woman meets a free-spirited young man, she's tasked with helping him save a dog park from corporate developers.
A Holiday Engagement
Available: Now
To avoid the pain of being asked why she doesn't have a boyfriend over the holidays, a woman hires a pretend boyfriend -- which turns out to be a better idea in theory when plans go awry.
A Russell Peters Christmas
Available: Now
Stand-up comic Russell Peters hosts a variety show inspired by the Christmas specials of the '70s.
A Very Murray Christmas**
Available: Now
During a blizzard, Bill Murray and a handful of his closest celebrity friends get snowed in at a Manhattan hotel and turn their night from an unfortunate, frigid storm into a sweet variety hour.
All American Christmas Carol
Available: Now
A raunchy, adult take on the classic Christmas Carol story, about a partying, neglectful mother living in a trailer park who is visited by ghosts to help her get her life back on track.
Angels in the Snow
Available: Now
A family that can't stop from arguing with one another learns a bit about love when they take in another family stranded during a snowstorm.
Bad Santa
Available: Now
Billy Bob Thornton is Bad Santa, a criminal who disguises himself as a mall Santa in a poorly constructed heist to rob the shopping center.
Bad Santa 2
Available: Now
Bad Santa decides to be a shitty person again around the holiday season, this time in an attempt to rob a charity.
BoJack Horseman: Christmas Special**
Available: Now
Everyone's favorite depressed horseman pretends not to care about Christmas -- but his friends know they can get him to quit putting up a front as long as they show him how to get into the spirit.
Chilling Adventures of Sabrina: A Midwinter's Tale**
Available: Friday, December 14
A special installment of Netflix's Chilling Adventures of Sabrina sees the Church of Night celebrating the Winter Solstice… with some uninvited supernatural visitors who decide to disrupt their longest night of the year festivities.
The Christmas Candle
Available: Now
Set in a 19th-century English village, when a young pastor arrives in town, he tries to teach others that they don't need their traditional, legendary candle to perform miracles, and that all they need is kindness.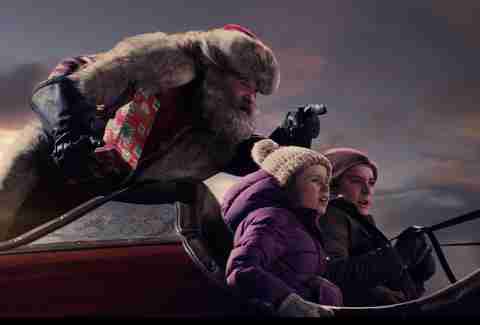 The Christmas Chronicles**
Available: Friday, November 22
Kurt Russell plays Santa Claus in this adventure tale, taking two young siblings on a magical journey aboard his sleigh.
Christmas Cracker
Available: Now
A documentary special about people who celebrate Christmas year-round.
Christmas Crush
Available: Now
Georgia never quite got over her high school crush, but when she attends a school reunion around holiday time, she finds that she may have a second chance at love.
Christmas in the Smokies
Available: Now
A family in the Smoky Mountains tries to save their berry farm with the help of a famous country star.
Christmas Inheritance**
Available: Now
In order to inherit her father's company, a woman who grew up spoiled and turned into a socialite city girl must return to her dad's small town, ultimately learning what really matters the most in life.
The Christmas Project
Available: Now
Four young boys are forced to exchange gifts with bullies at school, and in doing so discover the importance of giving.
Christmas Ranch
Available: Now
When a teenage girl spending Christmas on her grandmother's ranch forms a strong bond with one of her horses, she works hard to save the property from foreclosure.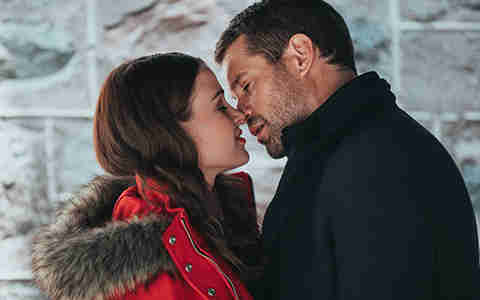 Christmas Wedding Planner
Available: Now
A hardworking wedding planner gets her biggest gig yet organizing her cousin's lavish holiday wedding -- but all goes wrong when an investor tries to meddle with her plans.
Christmas with a View
Available: Now
A ski resort restaurant manager can't stand their recently hired celebrity chef, though inevitably can't help but falling for him either.
Dear Santa
Available: Now
A woman stumbles upon a little girl's letter asking Santa to find a new love interest for her single father -- and tries her hardest to make the wish come true by being that woman herself.
Fuller House, Season 4**
Available: Friday, December 14
Adventures continue with the all-grown-up Tanners, Fullers, and Gibblers as they celebrate rekindled relationships, new members of the family, and the holidays with a Christmas-themed episode (Episode 1, "Oh My Santa").
Get Santa
Available: Now
Santa Claus himself is accidentally arrested for trespassing when his sleigh crashes, so a father and son try to free him from jail.
George Balanchine's The Nutcracker
Available: Now
New York City Ballet's grand production of George Balanchine's version of the classic fantasy suite.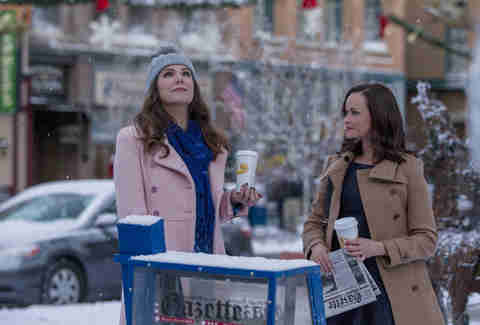 Gilmore Girls: Year in the Life**
Available: Now
In the "Winter" episode of the Gilmore Girls revival, Rory returns to Stars Hollow to visit Lorelai and family friends over the holidays.
The Great British Baking Show: Holidays**
Available: Friday, December 30
Fan favorite bakers from the series return for a holiday-themed competition featuring all sorts of sugary confections.
Holiday Baggage
Available: Now
A man estranged from his wife and daughters returns home for the first time in years and must reconcile with their distance, and face the possibility of second chances.
Holiday Breakup
Available: Now
A couple who recently broke up pretends to still be together over the holidays to avoid confrontation from friends and family.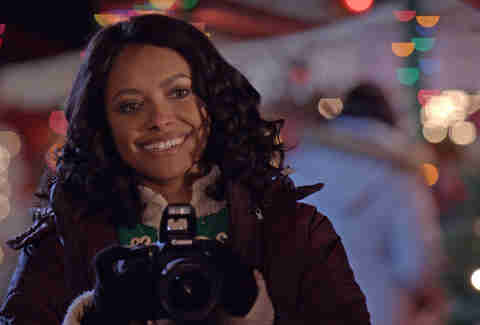 The Holiday Calendar**
Available: Now
A photographer down on her luck inherits an advent calendar that seems to possess the magical ability to predict the future, and possibly the ability to show her how to find love.
How Sarah Got Her Wings
Available: Now
A woman dies an accidental death close to Christmas and is sent back to Earth as an angel in training who must perform good deeds in order to secure her spot in Heaven.
How the Grinch Stole Christmas
Available: Now
The Jim Carrey-starring adaptation of the Dr. Seuss classic about the Christmas-hating Grinch who tries to ruin the holiday for the joyful town of Whoville.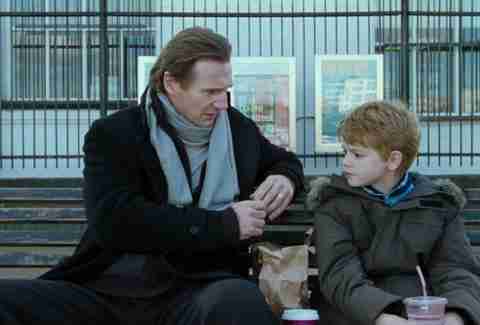 Love Actually
Available: Now
Following a number of burgeoning romances in London during Christmas time, all intertwined in one way or another.
Mariah Carey's Merriest Christmas
Available: Now
Pop's queen of Christmas hosts a variety show featuring performances of beloved holiday songs.
Merry Kissmass
Available: Now
A woman getting cold feet during her engagement shares a magical kiss with a stranger, putting her in a predicament.
Miss Me This Christmas
Available: Now
A couple whose divorce is set to be finalized on Christmas day starts to question whether or not they're ready for their marriage to end.
Nailed It! Holiday**
Available: Friday, December 7
Netflix's original comedic baking show features a special holiday-themed episode calling on terrible cooks to attempt to make beautiful holiday dish favorites for a cash prize.
Neo Yokio: Pink Christmas**
Available: Friday, December 7
A special, although pessimistic, holiday episode of the Jaden Smith-voiced anime.
Pee-wee's Playhouse: Christmas Special
Available: Now
Pee-wee Herman throws an outrageous Christmas party featuring guests like Oprah, Whoopi Goldberg, and others.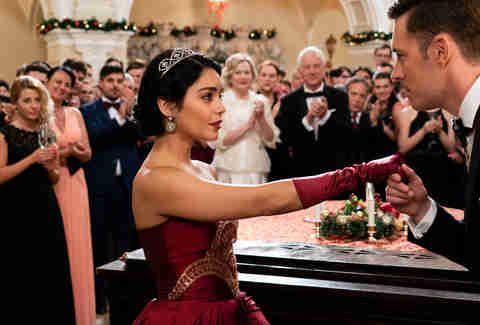 The Princess Switch**
Available: Now
A Prince and the Pauper-inspired story about a princess who trades places with a baker during Christmas.
Red Christmas
Available: Now
A holiday horror show following a family who greets an uninvited guest during their Christmas gathering, turning their evening into a nightmare.
The Spirit of Christmas
Available: Now
A lawyer must oversee the sale of a Vermont inn around Christmas, and happens to fall for the hotel's resident ghost while on her visit.
Super Monsters and the Wish Star**
Available: Friday, December 7
In this special episode of Netflix's children's series about friendly monsters, each character is surprised to learn that all of their wishes are coming true on the night before Christmas.
Trailer Park Boys: Xmas Special
Available: Now
A look at all of the wild antics from Christmases past in Sunnyvale Trailer Park in this Trailer Park Boys one-off episode.
Tree Man
Available: Now
A documentary looking at the devoted arborists who sell their trees in New York City around Christmas.
Uncle Nick
Available: Now
Under-achieving Nick attempts to ruin his over-the-top, successful brother's Christmas party.
White Christmas
Available: Now
The classic musical about two war buddies and talented performers who team up with a pair of sisters to save a Vermont resort owned by their former commanding officer.
You Can't Fight Christmas
Available: Now
A businessman who inherits his family's hotel clashes with their interior decorator -- until business conflicts lead to romance.
Sign up here for our daily Thrillist email and subscribe here for our YouTube channel to get your fix of the best in food/drink/fun.