Netflix is unleashing a steady blast of movies, TV series, comedy specials, live concert flicks, and documentaries all year. As we did in 2016, we're compiling and updating a list of the service's most intriguing originals. Don't be surprised when you lose entire weekends to bingeing:
Netflix US & Canada/YouTube
Available 6/23
G.L.O.W.
Alison Brie stars as Ruth Wilder, a struggling actress who seeks redemption in the neon world of 1980s women's wrestling.
Nobody Speak
Brian Knappenberger's doc about the Hulk Hogan-Gawker Media trial and how "big money can silence media through legal means."
You Get Me
A teen-angled high school thriller, which has Bella Thorne starring as a desperate and cunning stalker.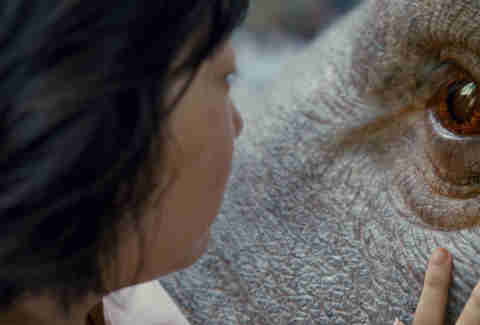 Available 6/27
Chris D'Elia: Man On Fire
The latest special from comedian, podcaster, and Justin Bieber roast survivor.
Available 6/28
Okja
Bong Joon-ho's follow-up to Snowpiercer, starring Jake Gyllenhaal, Lily Collins, and Tilda Swinton.
Available 6/30
Gypsy (Season 1)
"I will not violate the physical boundaries of the patient," promises Jean (Naomi Watts), a therapist who definitely violates said boundaries.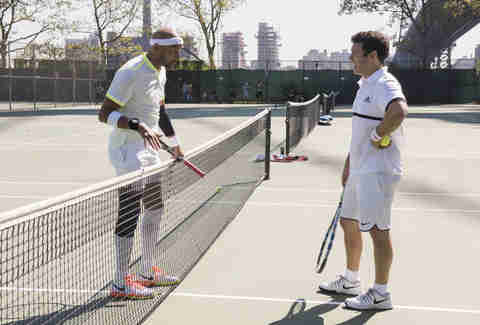 Available 7/4
The Standups
A giant comedy special that's really six 30-minute episodes, featuring sets from Nate Bargatze, Deon Cole, Fortune Feimster, Nikki Glaser, Dan Soder, and Beth Stelling.
Available 7/7
Castlevania
Like the video game, but an animated TV show.
Available 7/14
Friends From College (Season 1)
Old Harvard pals -- played by Keegan-Michael Key, Cobie Smulders, Annie Parisse, Nat Faxon, Fred Savage, and Jae Suh Park -- deal with the drama of hitting their 40s.
To the Bone
Lily Collins toplines this dramedy as Ellen, a 20-year-old with anorexia nervosa who turns to a group home and a non-traditional doctor for help.
Chasing Coral
The doc team behind Chasing Ice next tackles coral bleaching, a phenomenon caused by global warming that's threatening the tiny animals on a massive scale.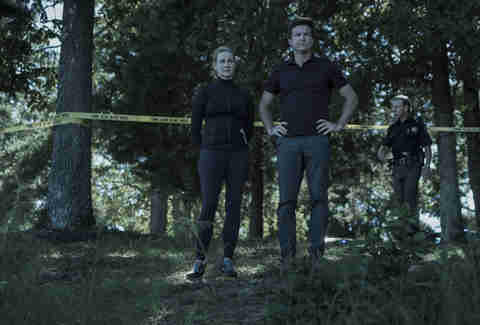 Available 7/21
Ozark (Season 1)
After pissing off a drug cartel, Jason Bateman moves his family to Missouri's Ozarks. (No banana stand involved. Different family.)
Available 7/25
Joe Mande's Award-Winning Comedy Special
"This is a real thing," confirms Joe.
Available 7/28
The Incredible Jessica James
A rom-com with former Daily Show correspondent Jessica Williams.
Available 8/4
Wet Hot American Summer: Ten Years Later
An eight-episode follow-up to First Day of Camp, set in the early '90s and featuring some newbs (including Alyssa Milano​ and Adam Scott).
Available 8/11
Atypical (Season 1)
An 18-year-old on the autism spectrum (It Follows' Keir Gilchrist) wants a girlfriend and more independence.
Naked
Think Groundhog Day, but swap in Marlon Wayans and a wedding.
Available 8/18
Marvel's The Defenders (Season 1)
What happens when you put Daredevil, Jessica Jones, Luke Cage, and the Iron Fist in the same TV show? This.
Available 8/25
Disjointed (Season 1)
Chuck Lorre's latest sitcom touts a cannabis pharmacy, Kathy Bates, and weed puns.
Netflix US & Canada/YouTube
Available 8/25
Death Note
This feature-length adaptation of the popular Japanese manga shows what happens when an angry (and dumb!) high schooler finds a magical notebook.
Available 9/15
Strong Island
A cinematic memoir that meditates on injustice, racism, and the 1992 murder of the filmmaker's brother.
Available 10/31
Stranger Things (Season 2)
What happened to those Christmas Eggos? Will there ever be justice for Barb? Is Will Byers a slug? Important questions the Duffer brothers will (maybe) answer.
Available TBD
The following titles are slated for 2017, but don't have concrete release dates:
A Futile and Stupid Gesture
Taking after Josh Karp's book, a David Wain-helmed movie about the life, career, and death of National Lampoon co-founder Doug Kenney.
Dark (Season 1)
A German drama with supernatural elements, this 10-episode saga ties the disappearance of two children back to events in 1986.
Lady Dynamite (Season 2)
Maria Bamford continues to lose -- and find! -- her shit in the next installment of her surreal, semi-autobiography.
Stretch Armstrong (Season 1)
Like the toy, but a TV show -- one with 26 episodes and a trio of teens turned superheroes.
Sign up here for our daily Thrillist email, and get your fix of the best in food/drink/fun.