What could be more thrilling than sitting at home, safely plopped on your couch, staring into a screen? Watching a thriller, obviously, which gets your blood pumping, dilates your pupils, and causes your palms to sweat, all without the threat of actual bodily harm. That's the beauty of watching these thrillers on Netflix: You get to witness the pros play out psychological and physical drama, while you kick back after a long day or week of work. You're going to love these thrillers on Netflix.
Recommended Video
Try Indonesian Street Food in NYC
The American (2010)
WARNING: Trailers sold George Clooney's Euro-thriller as a high-octane shoot-'em-up fueled by A-list talent. Whoops -- not even close (so apologies to anyone who felt burnt during its lackluster theatrical run). The American is a steamy slow-burn about an assassin's last job, as obsessed with Clooney's mysteriously handsome mug as it is the whodunnit mystery. By lingering on every move, fetishizing each step in a rifle build, The American turns its bursts of excitement into life-or-death action sequences. What didn't work in theaters will pair beautifully with your couch and three bottles of wine.
For his follow-up to his two action epics, The Raid and The Raid 2, director Gareth Evans dials back the hand-to-hand combat but still keeps a few buckets of blood handy in this grisly supernatural horror tale. Dan Stevens stars as Thomas Richardson, an early 20th century opium addict traveling to a cloudy island controlled by a secretive cult that's fallen on hard times. The zealous religious group is led by a bearded scold named Father Malcolm (Michael Sheen) who may or may not be leading his people astray. Beyond a few bursts of kinetic violence and some crank-filled torture sequences, Evans plays this story relatively down-the-middle, allowing the performances, the lofty themes, and the windswept vistas to do the talking. It's a cult movie that earns your devotion slowly, then all at once.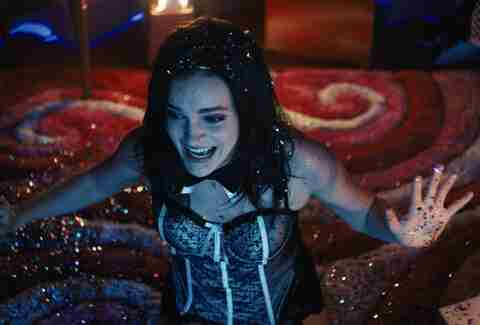 Cam (2018)
Unlike the Unfriended films or the indie hit Searching, this web thriller from director Daniel Goldhaber and screenwriter Isa Mazzei isn't locked into the visual confines of a computer screen. Though there's plenty of online screen time, allowing for subtle bits of commentary and satire, but the looser style allows the filmmakers to really explore the life and work conditions of their protagonist, rising cam girl Alice (Madeline Brewer) who logs online one day to find her identity stolen. Immersing ourselves in her life IRL and online, we follow the young woman on a terrifying, pop-art-like hunt for who or what is taking over not just her viewers, but her entire life.
Copycat (1995)
This underrated thriller follows an incredible duo in Sigourney Weaver and Holly Hunter as they take the lead on a haunting game of cat-and-mouse with a murderer who mimics the crimes of famous serial killers. Instead of sticking straight to the classic police procedural standards, Copycat is a bit more multidimensional, with Weaver playing a criminal psychologist struggling with agoraphobia after surviving an attack herself. For true crime fans, the callbacks to notorious cases are intriguing, but you'll stick around for the actors' strong-willed performances as the investigation becomes increasingly intense.
Dark Places (2015)
Libby Day's entire family was brutally murdered in the '80s, and her brother was convicted for the crime. Growing up to live a troubled life, refusing to rationalize what happened to her, the distant woman played by Charlize Theron is forced to reckon with the truth when a group of private investigators present evidence to her that may prove someone else was guilty for the crime. Adapted by the Gillian Flynn novel of the same name, the indie thriller may be a slow burn, but it shoves the relationship between women and violence to its forefront, unveiling a dark, unsuspecting story.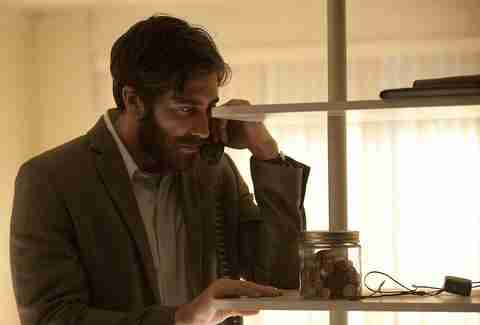 Enemy (2014)
Jake Gyllenhaal stars in Denis Villeneuve's (Arrival) creepy sci-fi thriller about a man who discovers he has a doppelganger. The double has been a literary trope for just about as long as people have been creating art (Enemy is based on Nobel laureate José Saramago's novel The Double), but Gyllenhaal's unnerving performance and Villeneuve's claustrophobic, monochromatic directing make Enemy a particularly sophisticated riff on a well-worn theme. It's a mind-bending exploration of identity, and the ending will leave you lying awake, puzzling over what it all means. 
Extremely Wicked, Shockingly Evil and Vile (2019)
Director Joe Berlinger spent a lot of time exploring the psyche of Ted Bundy. The filmmaker directed the four-part Netflix docuseries, Conversations with a Killer: The Ted Bundy Tapes, based on recordings made while the serial killer was on death row, and he also tapped into his relationship with his longtime girlfriend Liz in this full-length film starring Zac Efron as the infamous criminal. In the film, drama is told from the perspective of Liz, who sees the cunning man as docile, refusing for years to accept the truth about her deceptive partner. While the film is largely a moody courtroom drama and an exploration of a serial killer's mind, Efron's portrayal will definitely send a shiver up your spine.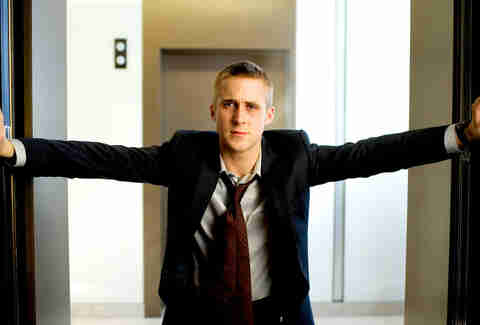 Fracture (2007)
Imagine if Hannibal Lecter was a wry aeronautical engineer instead of a pontificating serial killer and and Clarice Starling was a hot shot DA played by Ryan Gosling instead of an FBI agent played by Jodie Foster and you can picture Fracture. This standard-issued, cat-and-mouse legal thriller becomes so much more with Anthony Hopkins' expositional whispers and Gosling's commitment to going apeshit crazy in his pursuit for the truth.
Gerald's Game (2017)
Like his previous low-budget Netflix-released horror release, Hush -- a captivity thriller about a deaf woman fighting off a masked intruder -- Mike Flanagan's Stephen King adaptation of Gerald's Game wrings big scares from a small location. Sticking close to the grisly plot details of King's seemingly "unfilmable" novel, the movie chronicles the painstaking struggles of Jessie Burlingame (Carla Gugino) after she finds herself handcuffed to a bed in an isolated vacation home when her husband, the titular Gerald, dies from a heart attack while enacting his kinky sexual fantasies. She's trapped -- and that's it. The premise is clearly challenging to sustain for a whole movie, but Flanagan and Gugino turn the potentially one-note set-up into a forceful, thoughtful meditation on trauma, memory, and resilience in the face of near-certain doom.
Green Room (2015)
Green Room is a throaty, thrashing, spit-slinging punk tune belted through an invasion-movie microphone at max volume. It's nasty -- and near-perfect. As a band of 20-something rockstars recklessly defend against a neo-Nazi battalion equipped with machetes, shotguns, and snarling guard dogs, the movie blossoms into a savage coming-of-age tale, an Almost Famous for John Carpenter nuts. Anyone looking for similar mayhem should check out director Jeremy Saulnier's previous movie, the low-budget, darkly comic hillbilly noir, Blue Ruin, also streaming on Amazon.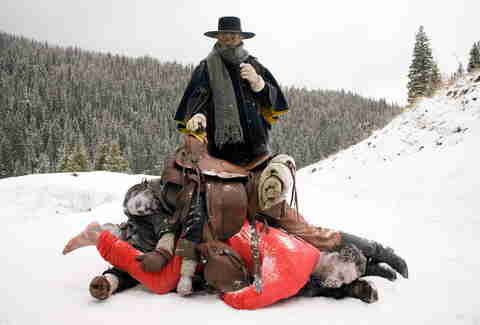 The Hateful Eight (2015)
Quentin Tarantino has something to say about race, violence, and American life and it's going to ruffle feathers. Like Django Unchained, the writer/director reflects modern times on the Old West, but with more scalpel-sliced dialogue, profane poetry, and gore. Stewed from bits of Agatha Christie, David Mamet, and Sam Peckinpah, The Hateful Eight traps a cast of blowhards (including Samuel L. Jackson as a Civil War veteran, Kurt Russell as a bounty hunter known as "The Hangman," and Jennifer Jason Leigh as a psychopathic gang member) in a blizzard-enveloped supply station. Tarantino ups the tension by shooting his suffocating space in "glorious 70mm." Treachery and moral compromise never looked so good. (Available with the Showtime add-on)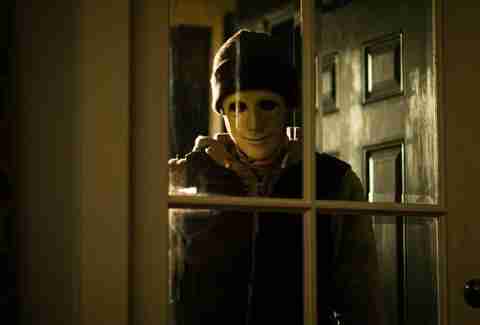 Hush (2016)
Hush is undeniable proof that a movie need not be startlingly unique or densely plotted to be a damn good time. In many ways we've heard this story before -- a solitary young woman must fend off a persistent stalker who is skulking around outside -- but thanks to director Mike Flanagan, a master of "home invasion" tropes, Hush turns out to be a slick, quick, and remarkable suspenseful tale.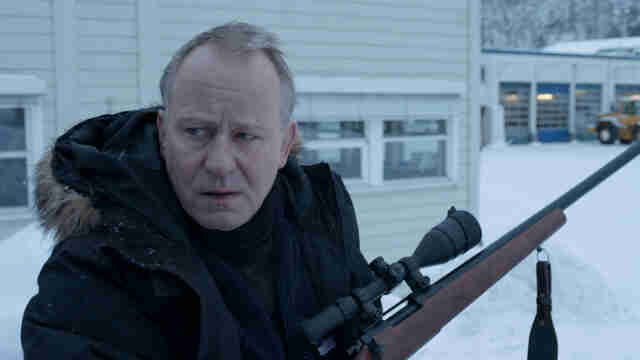 In Order of Disappearance (2014)
Norway knows how to thrill. In this snow-white black comedy, Stellan Skarsgård searches for the truth surrounding his son's recent death, eventually launching him into Taken mode against a local drug ring. Coen-esque touches and kick-ass takedowns make this the perfect material for Skarsgård, legendary actor Bruno Ganz, and Game of Thrones star Kristofer Hivju.
The Invitation (2016)
Have you ever spent an evening at a dinner party from which you couldn't wait to escape? If so, you'll probably appreciate the escalating tensions of Karyn Kusama's thriller that deals with old friends, creepy cults, and an offer that (literally) cannot be refused. A strong cast and a clever screenplay keep The Invitation interesting during the slow-burn setup. When the finish line's in sight, it's a satisfying run of thrills and scares. And don't you dare turn it off before the final shot.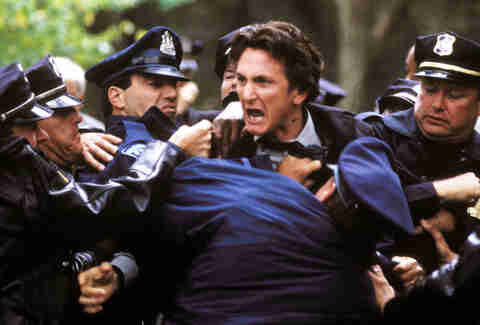 Mystic River (2003)
In the early 2000s, director Clint Eastwood was cranking out Oscar bait like it was his job, which it was, and Mystic River actually delivers the goods (not to mention actual Oscars for Sean Penn and Tim Robbins). Part mystery, part revenge narrative, part meditation on grief and trauma, Mystic River's complexity remains accessible as an exploration of the unbreakable links between childhood and adulthood. Even Sean Penn haters will be moved.
Panic Room (2002)
Panic Room is a clever and propulsive David Fincher thriller starring Jodie Foster as a divorced Manhattanite surviving a home invasion. The script, written by Jurassic Park screenwriter David Koepp, is packed with effective twists, sharp dialogue, and authentic-seeming details that help complicate the stripped-down premise about a trio of thieves looking for the hidden money of the house's former owner. Foster and a young Kristen Stewart, playing the precocious diabetic daughter, are both gripping in tough, demanding roles, while Forest Whittaker brings a weariness and warmth to his villain role. It's as gripping as it is frighteningly claustrophobic. 
Pulp Fiction (1994)
No other modern movie so effortlessly created its own language and mythology of cool, where mere objects evoke oceans of meaning. Many have tried, but only Quentin Tarantino could cut and paste his passions into a collage about two hit man seeking redemption for a mob boss. Both wickedly funny and surprisingly thoughtful, it's even better than you remember it being in the 1990s. Travolta still sizzles. The dialogue still pops. The soundtrack still sings. Forget the loftier films he'd make later in his career -- this is his masterpiece.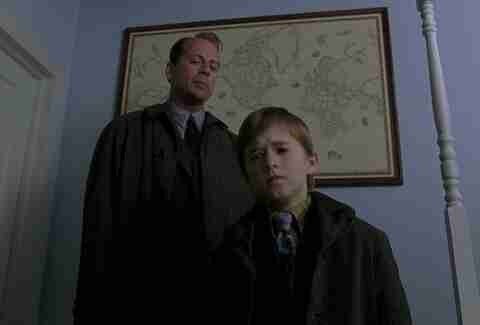 The Sixth Sense (1999)
In 1999, no one saw the twist coming. The fact that Bruce Willis is [two-decades-old spoiler alert] DEAD THE WHOLE MOVIE comes across as quaint now that M. Night Shyamalan has become Twist-Master General and tends to use them as shitty calling cards rather than meaningful plot devices. But wow, when Shyamalan made his breakthrough with The Sixth Sense, it felt like we'd witnessed something fresh and unsettling in the best ways possible.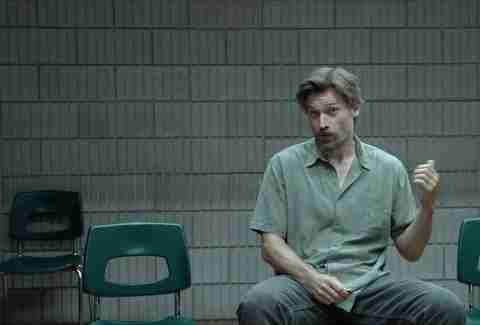 Small Crimes (2017)
It's always a little discombobulating to see your favorite Game of Thrones actors in movies that don't call on them to fight dragons, swing swords, or at least wear some armor. But that shouldn't stop you from checking out Small Crimes, a carefully paced thriller starring the Kingslayer Jaime Lannister himself, Nikolaj Coster-Waldau. As Joe Denton, a crooked cop turned ex-con, Coster-Waldau plays yet another character with a twisted moral compass, but here he's not part of some mythical narrative. He's just another conniving, scheming dirtbag in director E.L. Katz's Coen brothers-like moral universe. While some of the plot details are confusing -- Katz and co-writer Macon Blair skimp on the exposition so much that some of the dialogue can feel incomprehensible -- the mood of Midwestern dread and Coster-Waldau's patient, lived-in performance make this one worth checking out. Despite the lack of dragons.
Super Dark Times (2017)
Set in the '90s, this understated indie psychological horror flick takes as its subject the post-Columbine fear of outsider teenage boys that has only increased in the decades since. Super Dark Times is a suburban thriller that follows a group of teenagers' reckoning in the aftermath of an accident gone fatally wrong, and it's as eerie as they come. It wrestles with toxic masculinity and violence, but it's the film's looming mood and mounting intensity that will send shivers down your spine and make you question how those close to you would react in a crisis.