What could be more thrilling than sitting at home, safely plopped on your couch, staring into a screen? Watching a thriller, obviously, which gets your blood pumping, dilates your pupils, and causes your palms to sweat, all without the threat of actual bodily harm. That's the beauty of watching these thrillers on Netflix: You get to witness the pros play out psychological and physical drama, while you kick back after a long day or week of work. You're going to love these thrillers on Netflix.
Recommended Video
The 11 Best Horror Death Scenes in Movie History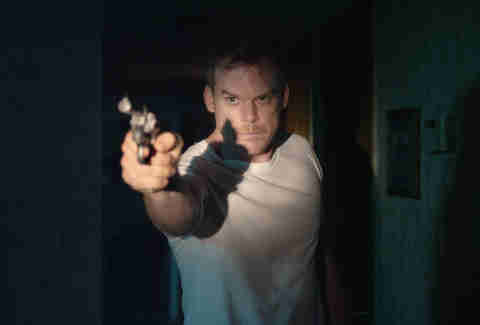 Cold in July (2014)
This grim Texas noir, adapted from Joe Lansdale's novel by filmmaker Jim Mickle (We Are What We Are, TV's Hap & Leonard), is a cat and mouse and cat game. After inadvertently shooting a home invader, Richard (Michael C. Hall) is tormented by the thief's father, Ben (Sam Shepard). Then Ben kidnaps Richard's son. Then... Cold in July twists and twists and twists. Intensified by a synthy score and prohibitive '80s technology, this is the movie to watch if you've seen the major titles on this list one too many times.
Fracture (2007)
Imagine if Hannibal Lecter were a wry aeronautical engineer instead of a pontificating serial killer/psychiatrist, and Clarice Starling were a hot-shot DA played by Ryan Gosling instead of an FBI agent played by Jodie Foster, and you can picture Fracture. This standard-issue legal thriller becomes so much more with Anthony Hopkins' expositional whispers and Gosling's commitment to going apeshit crazy in his pursuit of the truth.
Gerald's Game (2017)
Like his previous low-budget Netflix-released horror release, Hush -- a captivity thriller about a deaf woman fighting off a masked intruder -- Mike Flanagan's Stephen King adaptation of Gerald's Game wrings big scares from a small location. Sticking close to the grisly plot details of King's seemingly "unfilmable" novel, the movie chronicles the painstaking struggles of Jessie Burlingame (Carla Gugino) after she finds herself handcuffed to a bed in an isolated vacation home when her husband, the titular Gerald, dies from a heart attack while enacting his kinky sexual fantasies. She's trapped -- and that's it. The premise is clearly challenging to sustain for a whole movie, but Flanagan and Gugino turn the potentially one-note set-up into a forceful, thoughtful meditation on trauma, memory, and resilience in the face of near-certain doom.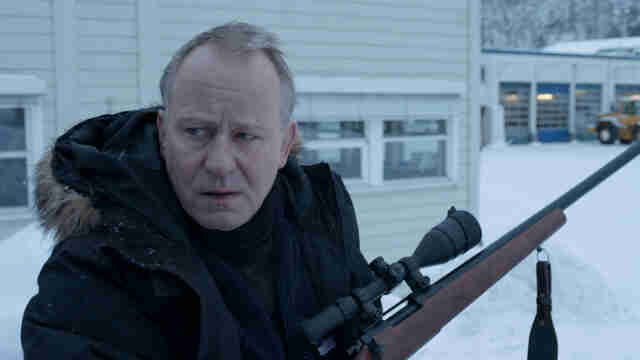 In Order of Disappearance (2014)
Norway knows how to thrill. In this snow-white black comedy, Stellan Skarsgård searches for the truth surrounding his son's recent death, eventually launching him into Taken mode against a local drug ring. Coen-esque touches and kick-ass takedowns make this the perfect material for Skarsgård, legendary actor Bruno Ganz, and Game of Thrones star Kristofer Hivju.
Inside Man (2006)
Denzel Washington is at his wily, sharp, and sharply dressed best as he teams up once again with Spike Lee for this wildly entertaining heist thriller. He's an NYPD hostage negotiator who discovers a whole bunch of drama when a crew of robbers (led by Clive Owen) takes a bank hostage during a 24-hour period. Jodie Foster also appears as an interested party with uncertain motivations. You'll have to figure out what's going on several times over before the truth outs. 
The Invitation (2016)
Have you ever spent an evening at a dinner party from which you couldn't wait to escape? If so, you'll probably appreciate the escalating tensions of Karyn Kusama's thriller that deals with old friends, creepy cults, and an offer that (literally) cannot be refused. A strong cast and a clever screenplay keep The Invitation interesting during the slow-burn setup. When the finish line's in sight, it's a satisfying run of thrills and scares. And don't you dare turn it off before the final shot.
It Follows (2015)
The villain of this retro-thriller doesn't need to creep. "It" -- a demon? An embodiment of fear? A walking STD? -- can come from any direction at any time and can't be stopped. All its target can do is run, or damn someone new by transmitting the possession through intercourse. A relentless chase set against a picturesque suburban dreamworld, It Follows builds scares from pure suspense, a welcome alternative to the screeching, skittish horror movies that frequent theaters.
The Lovely Bones (2009)
Peter Jackson's film adaptation of the 2002 novel of the same name stars Saoirse Ronan as a murdered 14-year-old girl who watches life on Earth continue to go on without her while she adjusts to life in heaven. Ronan gives a dazzling performance as she spends a good portion of the film navigating the heaven that she illustrates all on her own while struggling to keep an eye on her grief-stricken family and her murderer (Stanley Tucci), who has yet to be caught.
Michael Clayton (2007)
George Clooney made a career out of playing gray knights, and his work as the title character in this icy New York thriller might be the pinnacle of his work. Clayton is a super-cynical, debt-ravaged "fixer," stuck doing damage control amid a massive class-action lawsuit. (Think Olivia Pope from Scandal, but somehow more intense.) He also plays poker, drives cars that explode, and does his best impression of Shiva, god of death. Tony Gilroy's Oscar-winning legal drama is addictive fun in that way complex conspiracy yarns can be, and it has a handful of memorable exchanges to boot -- wait till you see the final confrontation with Tilda Swinton.
Se7en (1995)
Director David Fincher has a thing for serial killers. The man who helmed Zodiac and The Girl With the Dragon Tattoo, and who's executive producing Netflix's Mindhunter, got his first taste with Se7en, about two detectives (Brad Pitt and Morgan Freeman) on the hunt for a murderer obsessed with punishing those he perceives to embody the seven deadly sins. The famous final murder scene ("What's in the box?!") grabs all the attention, but it's a payoff earned by the dark, brooding character studies that Fincher builds over the course of the film, a style that would become a hallmark of his later work.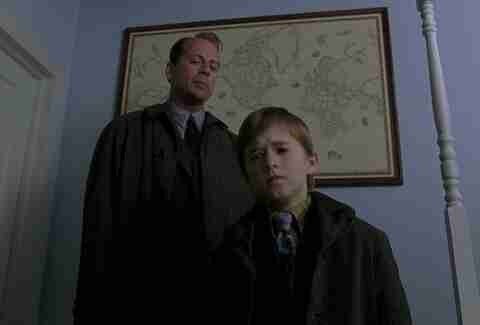 The Sixth Sense (1999)
In 1999, no one saw the twist coming. The fact that Bruce Willis is [two-decades-old spoiler alert] DEAD THE WHOLE MOVIE comes across as quaint now that M. Night Shyamalan has become Twist-Master General and tends to use them as shitty calling cards rather than meaningful plot devices. But wow, when Shyamalan made his breakthrough with The Sixth Sense, it felt like we'd witnessed something fresh and unsettling in the best ways possible.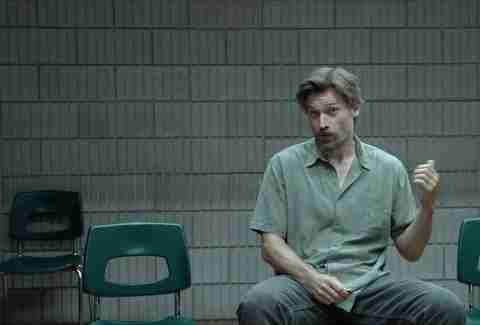 Small Crimes (2017)
It's always a little discombobulating to see your favorite Game of Thrones actors in movies that don't call on them to fight dragons, swing swords, or at least wear some armor. But that shouldn't stop you from checking out Small Crimes, a carefully paced thriller starring the Kingslayer Jaime Lannister himself, Nikolaj Coster-Waldau. As Joe Denton, a crooked cop turned ex-con, Coster-Waldau plays yet another character with a twisted moral compass, but here he's not part of some mythical narrative. He's just another conniving, scheming dirtbag in director E.L. Katz's Coen brothers-like moral universe. While some of the plot details are confusing -- Katz and co-writer Macon Blair skimp on the exposition so much that some of the dialogue can feel incomprehensible -- the mood of Midwestern dread and Coster-Waldau's patient, lived-in performance make this one worth checking out. Despite the lack of dragons.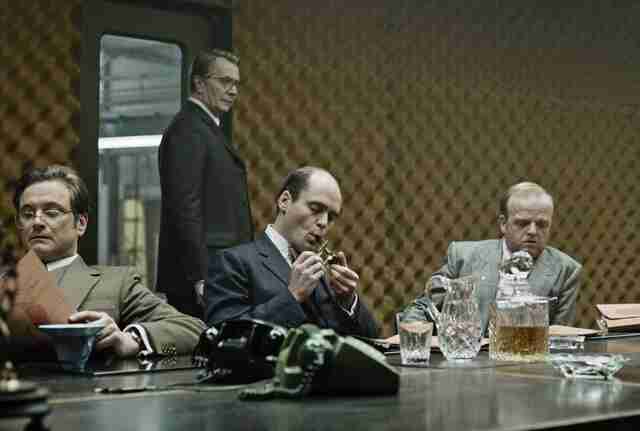 Tinker Tailor Soldier Spy (2011)
If a season of 24 took place in the smoky, well-tailored underground of British intelligence circa 1973, it might look a little like this precision-made John le Carré adaptation from Let the Right One In director Tomas Alfredson. Even if you can't follow the terse and tightly woven mystery of the search for a Soviet mole, led by retired operative George Smiley (Gary Oldman), the ice-cold frames and stellar cast will suck you into the intrigue. It's very possible Oldman, Colin Firth, Tom Hardy, John Hurt, Toby Jones, Mark Strong, and Benedict Cumberbatch are reading pages of the British phone book, but egad, it's absorbing. A movie that rewards your full concentration.
V for Vendetta (2005)
Natalie Portman's dystopian thriller has only increased in relevance since it came out, so you can remember, remember the joy of watching a buzzed Portman trying to fight the repressive forces of future governmental control. Watch the spirit of Guy Fawkes live on before it's too late. 
Sign up here for our daily Thrillist email and subscribe here for our YouTube channel to get your fix of the best in food/drink/fun.