We could joke that this category should be referred to as "Netflix and thrill," or that we're only writing about these kinds of movies because of the name of our website, or that none of these movies features Michael Jackson dancing iconically with a bunch of zombies, but we'll spare you.
Instead, we'll just say that the thriller category is one of Netflix's most vibrant, and always worth a look as you decide on what to watch on a given night. But since sifting through the section can be anything but thrilling, here are our recommendations for the most watchable stuff currently streaming on there.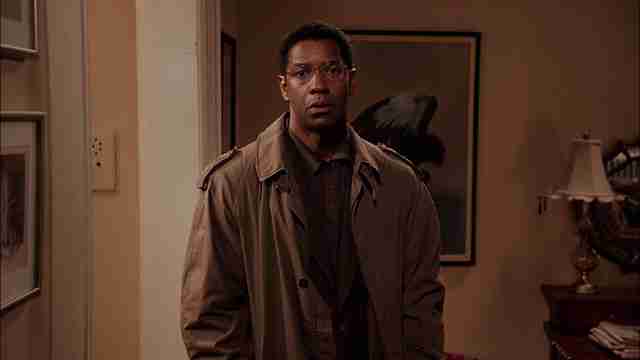 The Manchurian Candidate (2004)
Considering the current climate in Washington, this haunting political thriller, about a Gulf War veteran who discovers a plot by a private equity firm to assassinate the President using brainwashed soldiers, strikes an even more uncomfortable chord than it did a year into the occupation of Iraq. Remade from Frank Sinatra's 1962 film of the same name by the late Jonathan Demme (Silence of the Lambs), The Manchurian Candidate is tense enough to make the steaily Denzel Washington's sweat, in large part due to Meryl Streep's unhinged turn as a mother happy to see her son ride a wave of blood to America's highest position. Creepy from beginning to end.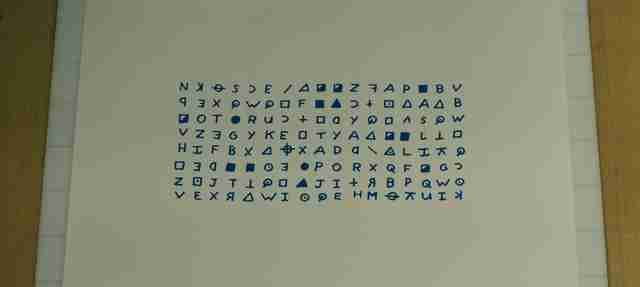 Zodiac (2007)
David Fincher's period drama is for obsessives. In telling the story of the Zodiac Killer, a serial murderer who captured the public imagination by sending letters and puzzles to the Bay Area press, the famously meticulous director zeroes in on the cops, journalists, and amateur code-breakers who made identifying the criminal their life's work. With Jake Gyllenhaal's cartoonist-turned-gumshoe Robert Graysmith at the center, and Robert Downey Jr.'s barfly reporter Paul Avery stumbling around the margins, the film stretches across time and space, becoming a rich study of how people search for meaning in life. Zodiac is a procedural thriller that makes digging through old manilla folders feel like a cosmic quest.
Basic Instinct (1992)
Has any movie ever done more for ice-based weapons? Nineties bad-boy director Paul Verhoeven (Showgirls, Total Recall) gave us this lurid tale of a damaged cop, played with real scumbag glee by Michael Douglas, investigating an icepick-wielding serial killer, but Sharon Stone is the real star of this show. Unlike the late-night premium cable schlock that attempted to steal its sleazy style, this pulp classic has a sense of humor and a Hitchcockian playfulness to go along with all the nudity, violence, and cheesy one-liners.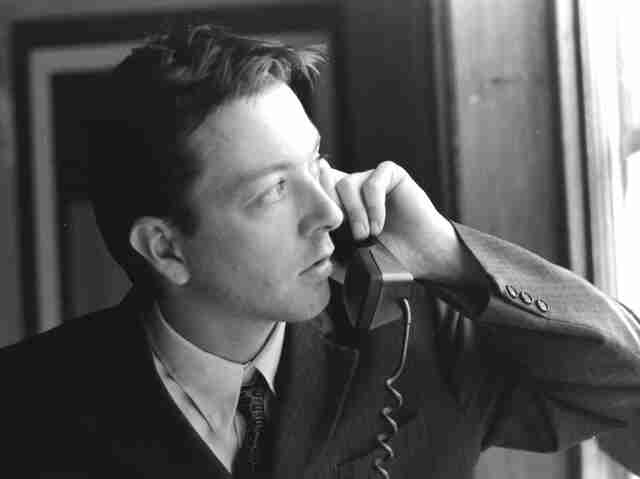 Following (1998)
This first film from Christopher Nolan (Memento, Inception) has all the hallmarks of his later career -- suspenseful, noir-ish action and unforeseen twists -- on less than half the budget. It focuses tightly on an aimless young Londoner who follows people around for sport; when he inevitably chooses the wrong man to follow, he gets seduced into a world of robbery, blackmail, double-crosses, and people who are never quite what they seem. Even if you don't care for black-and-white movies, Nolan's slick plotting and claustrophobic visuals will keep you guessing and cringing until the final frames.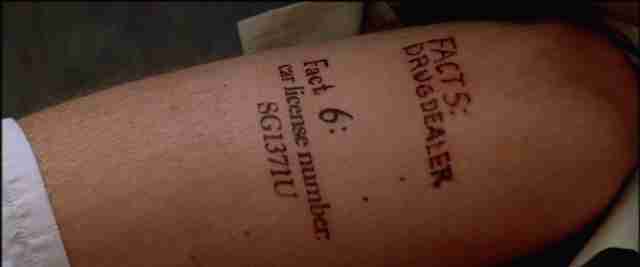 Memento (2000)
Speaking of Memento… Memento. M. Night Shyamalan is inextricably tied to the "twist" thanks to his movies' many pull-the-rug finales, but Christopher Nolan really deserves the title of Hollywood Twistmaster. Movies like Interstellar, Batman Begins, and The Prestige (also on Netflix) all tie their emotional journeys in knots, while his amnesiac thriller Memento is the gold standard. Guy Pearce stars as a man who must jog his corrosive short-term memory with Polaroids and explanatory tattoos in order to solve the murder of his wife. Playing with time and truth, Nolan spins the rare detective story that keeps the audience guessing until the end.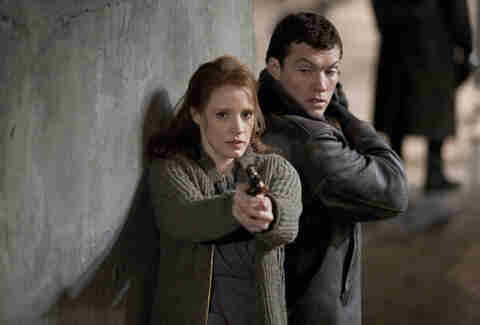 The Debt (2010)
Shakespeare in Love director John Madden's thriller is a spy story stretched across two timelines. In 1965, Mossad tasks agents Rachel (Jessica Chastain), David (Sam Worthington), and Stefan (Marton Csokas) with catching a Nazi war criminal. In 1997, we see the older spies (Helen Mirren, Ciarán Hinds, and Tom Wilkinson) celebrated for their accomplishments -- but not everything's what it seems. Winding through history, Madden's thriller grips until the title debt is paid. High-caliber performances from two generations of actors makes this one a must.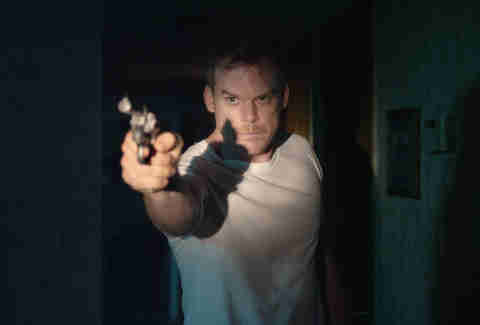 Cold in July (2014)
This grim, Texas noir, adapted from Joe Lansdale's novel by filmmaker Jim Mickle (We Are What We Are, TV's Hap & Leonard), is a cat and mouse and cat game. After inadvertently shooting a home invader, Richard (Michael C. Hall) is tormented by the thief's father, Ben (Sam Shepard). Then Ben kidnaps Richard's son. Then... Cold in July twists and twists and twists. Intensified by a synthy score and prohibitive '80s technology, this is the movie to watch if you've seen the major titles on this list one too many times.
Oldboy (2003)
Park Chan-wook's 2003 weirdo masterpiece was such a cult hit, they made a not-so-great American version in 2013 with Josh Brolin. The original is still on Netflix, though, and definitely worth a watch. Korean star Choi Min-sik plays a husband, father, and alcoholic who gets kidnapped on his daughter's 4th birthday. He spends the next 15 years locked in a small room, teaching himself to fight and counting the years with hatch-mark tattoos. His release sets him on a path to revenge, but first he must discover who locked him up and why, and when he finally unlocks the mystery the secret is even grosser than the scene where he eats a live octopus.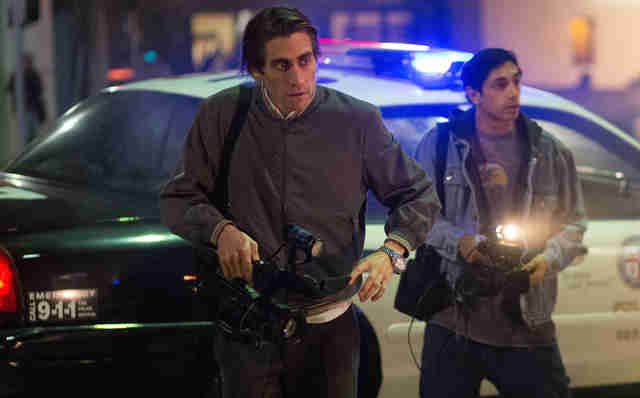 Nightcrawler (2014)
Jake Gyllenhaal gives a career-best performance in this nocturnal noir, playing the haunted, single-minded Lou Bloom, a scavenger of human suffering whose motives are as twisted and opaque as the seedy LA underworld he inhabits. That's news media for you! Be warned: if you're planning a trip to sunny California, writer-director Dan Gilroy's pitch-black satire will make you see the City of Angels in a whole new light.
Headhunters (2012)
Morten Tyldum's Headhunters is the perfect underappreciated nail-biter for genre purists. Written by Lars Gudmestad and Ulf Ryberg, this Norweigan-Danish import pits a corporate headhunter (Aksel Hennie) against a cunning mercenary-turned-tech exec (hello, Game of Thrones' Nikolaj Coster-Waldau!). The latter becomes the real hunter when Hennie's character steals a valuable piece of art to feed his debt-riddled, luxe lifestyle. It's the type of tense sprint that mixes eye-popping car stunts and executions with shocking hiding spots and betrayals. Its only drawback might be how cynical it'll leave you by the end. Trusting and liking all the morally corrupt characters here are tough, but, still, well worth the ride.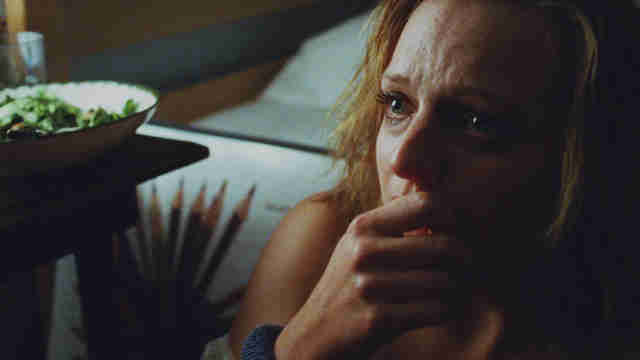 Queen of Earth (2015)
Some movies unsettle by getting under your skin; Queen of Earth unsettles by messing with your brain. With its single setting and small cast, Alex Ross Perry's delicate tale of two women (Elisabeth Moss and Katherine Waterston) on a trip to a lake house has the broad outlines of a familiar Sundance chamber drama, but it quickly reveals itself to be something far more sinister and thought-provoking, a deep dive into paranoia and identity. Riffing on Robert Altman's 3 Women and the early films of Roman Polanski, the movie is the rare puzzle movie where you don't even mind that a few pieces are missing.
No Country for Old Men (2007)
Like a blast from Anton Chigurh's cattle gun, No Country for Old Men came out of nowhere. In 2007, it seemed like the Coen brothers had lost a step, sinking into an era of gentle self-parody. This Josh Brolin-starring neo-Western changed all that. Adapting Cormac McCarthy's brutal, uncompromising thriller, the filmmakers crafted their most purely suspenseful and terrifying film to date. The coin flip, the car crash, and Javier Bardem's haircut have all become parodied pop-cultural fixtures at this point. But the sense of dread the film evokes, amplified by Roger Deakins' shadowy photography, is impossible to shake. It's real. It's scary. And it's coming for you.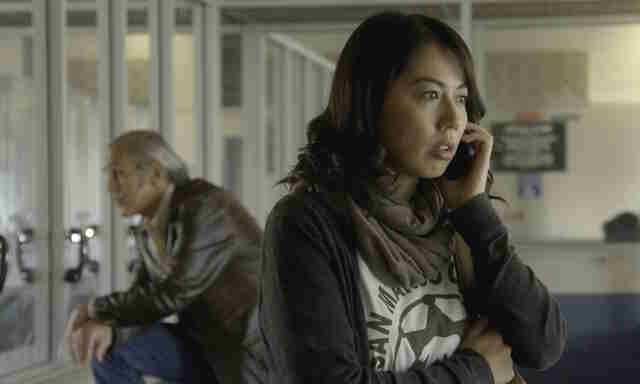 Man from Reno (2014)
Compared easily to everything from Hitchcock's Vertigo, No Country for Old Men, and classic detective noirs, Man from Reno is a moody mystery thriller shot on a budget. The subdued style only heightens the tension as crime novelist Aki (Ayako Fujitani) descends into the underbelly of San Francisco. Just when you think you've cracked the twisty plot, Man from Reno drives you back into the fog. This is modern pulp without the Tarantino-esque name-checking.
The Third Man (1950)
One of the pillars of film noir arrives to Netflix with pristine shadows and wailing zither music intact. Written by novelist Graham Greene, The Third Man follows a pulp writer (Joseph Cotten) as he navigates post-World War II Vienna, trying to solve the "murder" of his friend, Harry Lime (Orson Welles). Twisting, turning, and employing every trick in the moviemaking playbook, The Third Man ultimately cuts deep because of a cynical theme of confidence and corruption. Heroes fall their hardest in noir.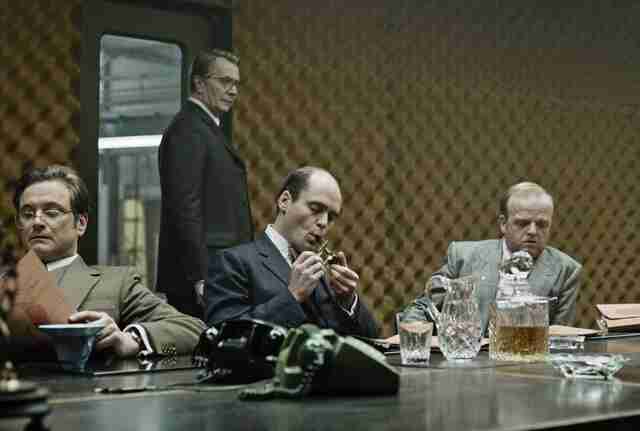 Tinker Tailor Soldier Spy (2011)
If a season of 24 took place in the smoky, well-tailored underground of British intelligence crica 1973, it might look a little like this precision-made John le Carré adaptation from Let the Right One In director Tomas Alfredson. Even if you can't follow terse and tightly-woven mystery, the search for Soviet mole led by retired operative George Smiley (Gary Oldman), the ice-cold frames and stellar cast will suck you into the intrigue. It's very possible Oldman, Colin Firth, Tom Hardy, John Hurt, Toby Jones, Mark Strong, and Benedict Cumberbatch are reading pages of the British phone book, but egad, it's absorbing. A movie that rewards your full concentration.
Sign up here for our daily Thrillist email, and get your fix of the best in food/drink/fun.