More than a few great albums and songs were released in 2019, but because you can only hit repeat on those records so many times, we're already looking ahead to what new music is coming our way in the new year. Major artists have already started teasing highly-anticipated releases, there's just enough exciting festivals to get you out of the winter slump, and massive tours are already on sale so you can plan your concert calendar accordingly. Here's what should be on your radar as we head into 2020.
Recommended Video
Embrace the Elements With Fire & Smoke Burgers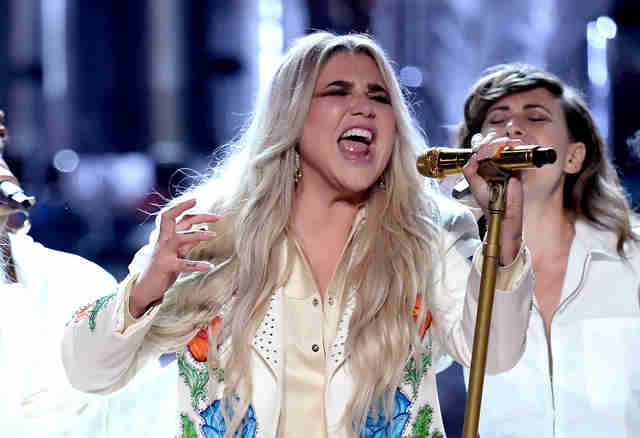 Albums
Kesha, High Road
Release date: January 10
"Raising Hell," the first single from Kesha's upcoming record High Road, is a strong indicator that the brash pop artist is getting the party started again. For her follow-up to 2017's Rainbow, an album she recorded in the midst of her legal battle with her former producer Dr. Luke, the "Tik Tok" singer appears to be embracing her more outlandish side, telling Rolling Stone she's reconnecting to the "unrestrained joy and wildness that's always been a part of me." If she can combine the emotional catharsis of her more recent work with her pop instincts, High Road could be an ideal glitter bomb to start the new year with. -- Dan Jackson
Selena Gomez, SG2 (title TBA)
Release date: January 10
While the official title of SG2 is still under wraps, the chart-topping single "Lose You to Love Me," which finds Gomez singing over a lonesome piano, provides a hint of what this record from the former Disney Channel star could sound like. It's a song with bits of personal history in the lyrics -- the line "In two months, you replaced us / Like it was easy" alludes to her break-up with fellow pop star Justin Bieber -- but it has the widescreen scope of many of the best ballads. Presumably, the album, her first full-length since 2015's Revival, will also incorporate some of the same playfulness that powered 2017's "Bad Liar," still one of the decade's most purely pleasurable pop songs. -- DJ
Bombay Bicycle Club, Everything Else Has Gone Wrong
Release date: January 17
Since Bombay Bicycle Club titled their 2014 album So Long, See You Tomorrow, it didn't come as a surprise in 2016 when the English group announced they were going on hiatus. The break-up struck a chord with their devout fans who had followed them since they started making music together as teenagers in the aughts. It hurt the band, too, though because they announced in 2019 that focusing on solo work only made them miss playing together. Their songs remains gentle, bright, and loving, as heard by their first single "Eat, Sleep, Wake (Nothing But You)," so consider their euphoric sound the one to turn to for comfort at the start of the new year. -- Sadie Bell
Everything in your life deserves a soundtrack, whether that's exploring your city or cleaning your apartment, and the all-new Pandora® is ready to create it for you. Pandora lets you play what you want, when you want: Search for your favorite songs, build a playlist, and vibe out to the exact tunes that strike your mood. When you want to hear something new, use Pandora's new music and podcast discovery feed, For You, to find sounds specific to your tastes. With a whole world of new music a click away, it's time to turn the dial up on your whole day.
Drive-By Truckers, The Unraveling 
Release date: January 31
The creative consistency of the Drive-By Truckers can make them easy to overlook. While the line-up of the group has changed over the years and certain albums might have a more pronounced thematic focus, with 2001's Southern Rock Opera serving as the entry point for many fans, the songwriting of Patterson Hood and Mike Cooley is always driven by a dogged, grounded sense of moral purpose. With track titles like "Armageddon's Back in Town" and "Babies in Cages," The Unraveling, the follow-up to 2016's American Band, looks to be as pissed-off and political as ever. Expect them to stay on the righteous path. -- DJ
Tame Impala, The Slow Rush
Release date: February 14
It's been almost five years since Tame Impala released the excellent, pop-focused 2015 record, Currents. And in those five years, it's like the Aussie psych rock band's frontman, Kevin Parker, has lived another lifetime. Since then, he's worked in the studio with Travis Scott, SZA, Kanye West, and others, traveling even further into the pop realm. The album's lead single, "It Might Be Time," sounds similar to the last album in its dance elements, but given the recording artist's spent so much time collaborating with rappers, Tame Impala's new release might just draw some hip-hop influences as well. Nonetheless, it's sure to hypnotize you as usual. -- SB
Grimes, Miss Anthropocene
Release date: February 21
Almost every Grimes record could be described as "departure" from what came before it, but Miss Anthropocene might take Claire Boucher's genre-hopping impulses to a new interplanetary level. A concept album about an "anthropomorphic goddess of climate change," this new collection of songs, which she's been working on since 2015's slightly more pop gambit Art Angels, reportedly incorporates elements of nu-metal and synthpop to build its sci-fi inspired narrative. (The six-minute single "So Heavy I Fell Through the Earth" has an ethereal, somber ambiance, but it's hard to tell how it will fit into the larger whole.) Even if Boucher's public statements have occasionally grated in recent years, her music often remains worth puzzling over. -- DJ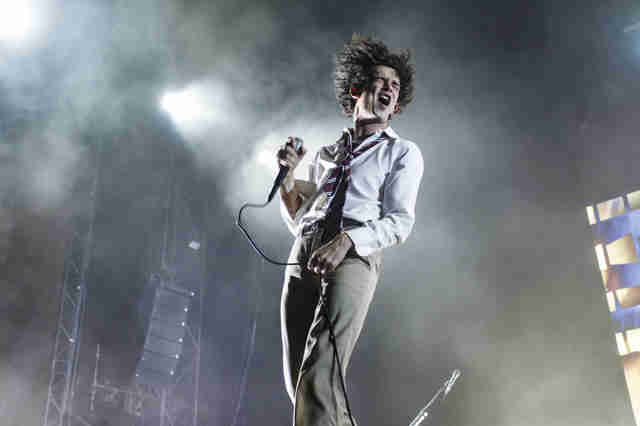 The 1975, Notes on a Conditional Form
Release date: February 21
On The 1975's incredible last album, A Brief Inquiry Into Online Relationships, the band reasoned that we have to look into the future with optimism, despite the world going to shit. But instead of standing idly by, Matty Healy and co. seem ready for a revolution on their upcoming follow-up. The British group already shared the intro to the album, a spoken-word call to action by climate activist Greta Thunberg, and their lead single "People" is a punk-rock riot fest. While they've taken '80s synth pop turns recently, it sounds as if they're getting back to their emo roots to display their anger as best they can. The album was originally scheduled to come out less than a year after A Brief Inquiry, which sounded like an ambitious plan to begin with, so considering the extra time, the most interesting rock act today will probably produce another explosive release. -- SB
Normani, TBA
Release date: TBA
There's a laser-like precision to "Motivation," the joyful and horn-filled single from former Fifth Harmony member Normani. The 23-year-old R&B singer used the buoyant, exuberant track to further establish her identity as a solo artist who can skillfully evoke past eras -- check out the 106 & Park-referencing video for "Motivation" -- but still keeps her songs firmly rooted in pop's present. ("Motivation" was co-written with Ariana Grande and Max Martin.) While she's scored hits with high-profile collaborations in recent years, like "Love Lies" with Khalid and "Dancing with a Stranger" with Sam Smith, her debut solo album should give her more opportunities to stand (or dance) alone. -- DJ
Soccer Mommy, TBA
Release date: TBA
As Soccer Mommy, singer-songwriter Sophie Allison makes guitar music that's simply transfixing. Her shoegazey sound is alluring, and her meditations on young love and broken hearts sting like a bee. In 2018, she released her first official record, Clean, and it just so happened to be one of the year's best -- but it seems like the Nasvhille-based artist is bound to join the group of musicians who produce an even greater sophomore effort because the first two singles, "Lucy" and "Yellow Is the Color of Her Eyes," are extremely promising. On Clean, she wrote stories about the effect characters in her life have on her, but this time around it sounds like she's pulling back the veil on herself to get even more personal. They're sure to be lovely (and opportune to cry to). -- SB
Dua Lipa, Future Nostalgia
Release date: TBA
If British pop star Dua Lipa's recent single "Don't Start Now" is any indication of where her upcoming sophomore album is headed, it should be full of straight up bangers. And they could potentially infiltrate the Hot 100, just like her 2017 debut's hit "New Rules," and her collaborations with Calvin Harris, Mark Ronson, and Diplo. With her sultry voice and brazen lyrics, the Grammy-crowned Best New Artist of 2019 has a way of making crystalline pop music sound genuinely thrilling. She said she's been listening to a lot of Prince since her last record, so we can only hope she was inspired by the Purple One's heat to make some funk-influenced, club-ready tracks for the new year. -- SB
Festivals
SXSW
Where: Austin, Texas
When: March 13-22
Why you should go: If you'd rather opt into seeing what could be the big break of the best new act of tomorrow instead of attending the hit parades of major music festivals, SXSW remains the place to be. The annual event is made up of a conference, interactive, and film festival, but the most exciting facet is the music fest that goes down at venues and eclectic spaces all around the city hosting showcases featuring up-and-coming artists trying to catch the attention of industry attendees. Hundreds of bands head down to Texas every year, but some of this year's highlights include the Charli XCX-formed pop rock group Nasty Cherry, riot grrrl Brooklynites Pom Pom Squad, British bedroom pop artist Beabadoobee, and many, many more. -- SB
The '80s Cruise
Where: Miami, Florida
When: March 8-15
Why you should go: If you love live bands and don't get seasick, this era-specific music cruise might be the voyage for you. With a lineup that includes the B-52's, Bret Michaels, Berlin, Loverboy, Asia, Big Country, and more, The '80s Cruise, which kicks off in Miami with stops in Puerto Rico and St. Thomas, promises a healthy dose hairspray, hooks, and nostalgia. Tickets appear to be sold out at the moment, but you can still sign up for the waitlist and make your dreams of singing "Rock Lobster" at sea come true. -- DJ
Ultra Music Festival
Where: Miami, Florida
When: March 20-22
Why you should go: If you're going to hit any EDM festival, make it Ultra. Set in sunny Miami, it encompasses the city's energy, lively club scene, and love for dance music. This year pulls big names like Flume, Zedd, Gesaffelstein, and Major Lazer, whose upcoming album Lazerism might be their last, so there's never been a better time to see them. Aside from the headliners, there's hundreds of other DJs who'll be playing their tracks live from dawn until basically dusk the following day throughout the fest. You know you deserve an adult spring break that goes harder than any trip you took throughout college. -- SB
Tours
Alanis Morissette, 25 Years of Jagged Little Pill 
Alanis Morissette's iconic 1995 album Jagged Little Pill will turn 25 in 2020, and to honor the milestone anniversary, the singer-songwriter is hitting the road. The tour kicks off in Portland, Oregon, in June and will wrap up in late July in Nashville, and she'll be joined by fellow '90s favorites Garbage and Liz Phair. While you can expect to hear hits from the classic album, with the release of her new record Such Pretty Forks in the Road due out on May 1 just before she hits the road, she'll be playing new tunes, too. Morissette may have been on hiatus for the past couple years, but 2020 should be a big year for her with this tour riding on the back of the December premiere of her Jagged Little Pill jukebox musical. -- SB
Billie Eilish, Where Do We Go? World Tour
Weirdo savior of Gen-Z Billie Eilish will turn 18 before 2019 is out on December 18th, but at just 17-years-old, no one had a cooler year than she did. She dropped her killer debut, When We All Fall Asleep, Where Do We go? back in March, headlined festivals, and snagged a handful of Grammy nominations, including Best New Artist and Album of the Year. She's bringing that same energy into 2020, too, with her first-ever stadium tour. Her shows are known to be insane, considering how much the kids go crazy for her, so if you hit one of the dates from Miami, Florida on March 9 to Tacoma, Washington on April 10, expect to be in a room full of 10,000+ moshing teens. -- SB
Harry Styles, Love on Tour
It should come as no surprise that Harry Styles, the token "charming one" in One Direction, has become one of the biggest rock stars in the world since going solo. He bears a striking resemblance to Mick Jagger, his stadium pop rock sounds equally nostalgic as it does forward thinking, and he's got that unmatchable charisma. While he's one of the few artists today who still retains a layer of a mystique, it's on stage that he lets his guard down. His first-ever solo tour lasted two years, and this round of US dates supporting his new record Fine Line -- kicking off on June 26 in Philadelphia and wrapping up on September 6 in Inglewood, CA -- should be an even bigger affair, especially with indie icon Jenny Lewis opening. -- SB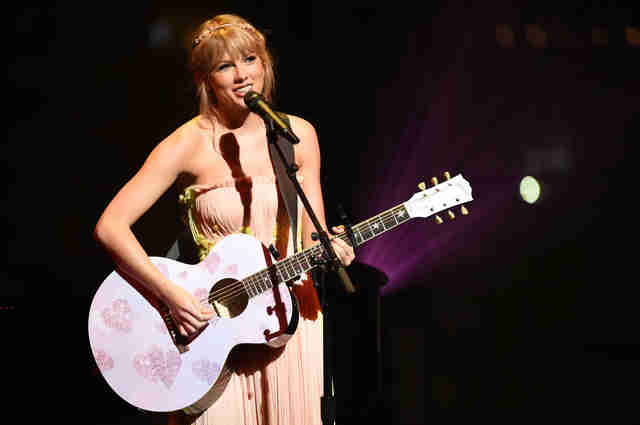 Taylor Swift, Lover Tour
After the slightly darker theatrics of the Reputation tour, Taylor Swift will likely return to a more cotton-candy-colored experience with her small tour supporting Lover, which currently begins in June in Belgium and stops in America for shows in Los Angeles and Foxborough in July. Will there be more American stadium dates in support of Lover announced soon? According to experts, probably not -- so expect tickets to be hard to grab. -- DJ
Sturgill Simpson, A Good Look'n Tour 
Sturgill Simpson's tour in support of 2019's Sound & Fury probably won't capture the go-for-broke weirdness of the Netflix-released anime movie he released alongside the record, but it should still be a rollicking, sword-swinging party. The outlaw country singer will hit the road with support from occasional collaborator Tyler Childers for a trek they're calling " A Good Look'n Tour," which kicks off in February with a show in Birmingham, Alabama, and moseys through America before ending in Louisville, Kentucky, on May 24. --DJ
Weezer/Green Day/Fall Out Boy, Hella Mega Tour
Green Day, Weezer, and Fall Out Boy will be combining their guitar-heroics for the Hella Mega Tour, which kicks off on June 13 in Paris, France, before beginning a stretch of dates in America on July 17 in Seattle. With Green Day's new record Father of All Motherfuckers arriving in February and Weezer's Van Weezer dropping in May, expect to hear some new tracks mixed in with the familiar riff-heavy hits. Los Angeles-based ska group the Interrupters will also open up for the shows, which will be headlined by Green Day. -- DJ