Every Movie and TV Show Coming to Netflix in March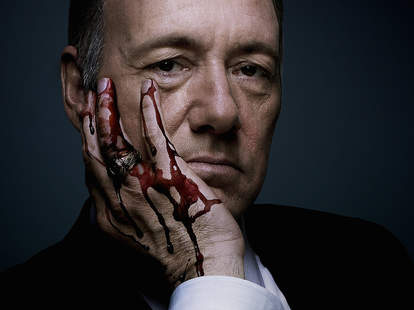 <strong>House of Cards |</strong> Netflix
A new month means a new slew of movies and shows being added on Netflix (and a handful that are disappearing). The full list of additions arriving in March is below, but first let's look at the most intriguing programming hitting the streaming service this month.
Highlights
Adult Beginners (3/1/2015)
Nick Kroll, Rose Byrne, and Bobby Cannavale made a sweet, sharp family drama. Film fest audiences ate it up a year ago. Now you can, too.
House of Cards: Season 4 (3/4/16)
As we trudge through the 2016 election, President Frank Underwood is on his own trail. Season 4 picks up with the backstabbing politician as he mounts a re-election campaign. Based on trailers, Frank's dirty work is only getting dirtier.
Netflix Presents: The Characters (3/11/16)
Netflix has always prided itself on playing host to fresh, unfiltered comedic voices. Characters is a next-step venture. The streaming service handed the likes of Lauren Lapkus (Orange Is the New Black), Kate Berlant (The Meltdown), Dr. Brown (Dr. Brown), Paul W. Downs (Broad City), John Early (Wet Hot American Summer: First Day of Camp), Tim Robinson (Saturday Night Live), Natasha Rothwell (SNL), and Henry Zebrowski (The Wolf of Wall Street) 30 minutes of air time to... do whatever the hell they want, really. The results are guaranteed to be wild. 
Finders Keepers (3/15/16)
This jaw-dropping documentary centers on a man's missing, amputated leg, the junk collector who finds (and profits off it), and Judge Greg Mathis, the only TV lawman with the guts to solve their feud. See it, believe it.
Pee-wee's Big Holiday (3/18/16)
Paul Reubens' dancing, bicycling, giggling flâneur returns in a new movie produced by Judd Apatow. This is the first time the character's appeared on screen since Pee-wee's Playhouse, which ended in 1990. Can citizens of this oh-so-cynical new millennium embrace more Pee-wee? They better.
Marvel's Daredevil: Season 2 (3/18/16)
The R-rated Marvel series is back, and with The Walking Dead's Jon Bernthal as the gun-toting antihero Punisher in tow. Expect mystery, villainy, and more blind ass-kicking.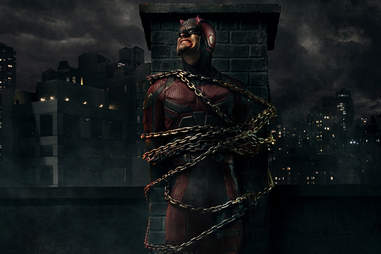 <strong>Daredevil | </strong>Netflix
Everything else
Avail 3/1/16
Ahora o Nunca (2015)
Aldnoah.Zero: Season 2
American Pie Presents: Beta House (2007)
American Pie Presents: The Naked Mile (2006)
Before We Go (2015)
Blue Mountain State: The Rise of Thadland (2016)
El Desconocido (2015)
Fresh Meat: Series 2
Frog Kingdom (2013)
Good Burger (1997)
Heaven Knows What (2015)
Hot Sugar's Cold World (2015)
Midsomer Murders: Series 17
Narcopolis (2015)
Road Trip: Beer Pong (2009)
Robin Hood: Prince of Thieves (1991)
Scarface (1983)
Star Trek: The Motion Picture (1979)
Star Trek II: The Wrath of Khan (1982)
The Young Kieslowski (2014)
Avail 3/2/16
For Grace (2015)
Avail 3/4/16
Lab Rats: Season 4
LEGO Friends: The Power of Friendship (2016)
LEGO: Bionicle: The Journey to One: Season 1 (2016)
Louie: Season 5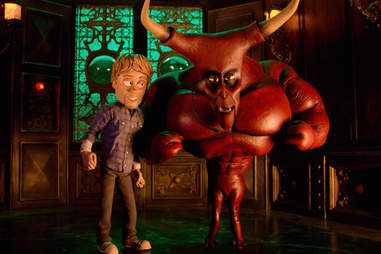 <strong>Hell &amp; Back | </strong>Freestyle Releasing
Avail 3/5/16
Hell & Back (2015)
Avail 3/7/16
Cuckoo: Seasons 1-2
Halo: The Fall of Reach (2015)
Sin Filtro (2016)
Avail 3/8/16
Digimon Fusion: Season 2
Avail 3/9/16
The Returned: Season 1
Avail 3/10/16
Comedy Bang! Bang!: Season 4, part 3
Hateship Loveship (2013)
Avail 3/11/16
Dinotrux: Season 2
Flaked: Season 1
Popples: Season 2
<strong>Shelter | </strong>Screen Media Films
Avail 3/12/16
Shelter (2015)
Avail 3/15/16
10,000 Saints (2015)
4GOT10 (2015)
The Falling (2015)
Final Girl (2015)
War Pigs (2015)
Avail 3/16/16
Are You Here (2014)
Charlie St. Cloud (2010)
Gridiron Gang (2006)
Happy Valley: Season 2
Larry Crowne (2011)
Promised Land (2012)

Avail 3/18/16
He Never Died (2015)
Jimmy Carr: Funny Business (2016)
The Mr. Peabody and Sherman Show: Season 2 
My Beautiful Broken Brain (2016)
Avail 3/22/16
The Art of Organized Noize (2016)
The Ouija Experiment 2: Theatre of Death (2015)
Avail 3/24/16
The Forbidden Kingdom (2008)
A Promise (2013)

Avail 3/25/16
VeggieTales in the House: Season 3
Avail 3/28/16
Trailer Park Boys: Season 10
Avail 3/31/16
Bachelor Party 2: The Last Temptation (2007)
Fright Night 2 (2013)
Murder Rap: Inside the Biggie and Tupac Murders (2015)
Sunshine Superman (2015)
Yu-Gi-Oh! Bonds Beyond Time (2011)
Yu-Gi-Oh! Zexal: Seasons 1-2
Sign up here for our daily Thrillist email, and get your fix of the best in food/drink/fun.
Matt Patches is Thrillist's Entertainment editor. He previously wrote for Grantland, Esquire.com, Vulture, The Hollywood Reporter, and The Guardian. His favorite movie of all time is Groundhog Day (and it's now on Netflix). Find him on Twitter: @misterpatches.