How's your new desk fan doing? Did your dad like that gift card? Cool, cool, great, but don't forget Amazon also maintains a whole library of movies and TV shows to binge.
This month, Prime boasts a handful of new originals and some noteworthy theatrical releases you might've missed. Make yourself at home.
Recommended Video
This Pop-Up is Serving Real-Life Bob's Burgers
Highlights
Bad Lieutenant: Port of Call New Orleans (available 6/1)
Nic Cage has a wellspring of acting modes he can call upon for his apparently infinite number of roles, and in Port of Call New Orleans -- Werner Herzog's 2009 riff on the 1992 Harvey Keitel movie -- he opts for "crazed, maniacal, good-bad Nic Cage." It works, as Cage's titular not-so-great police officer hits the booze and the drugs so hard he hallucinates iguanas and the souls of the recently departed. If you're on that level, give Port of Call New Orleans a shot.
Space Jam (available 6/1)
Live-action-toon hybrids are hard to pull off. Yet co-leads Michael Jordan and Bugs Bunny manage to conjure up an easy chemistry in a movie jam-packed with references to pro-ballers and Looney Tunes alike. A forthcoming sequel starring LeBron James has been in the works for seemingly James' entire career, so you might as well quench your thirst for MJ's "special stuff" with a rewatch of the original.
Lady Bird (available 6/3)
The dizzying, frustrating, exhilarating rite of passage that is senior year of high school is the focus of actress Greta Gerwig's first directorial effort, the story of girl named Lady Bird (her given name, in that "it's given to me, by me") who rebels against everyday Sacramento, California life to obtain whatever it is "freedom" turns out to be. Laurie Metcalf is an understated powerhouse as Lady Bird's mother, a constant source of contention who doggedly pushes her daughter to be successful in the face of the family's dwindling economic resources. It's a tragic note in total complement to Gerwig's hysterical love letter to home, high school, and the history of ourselves.
Shutter Island (available 6/26)
It's difficult to dramatize grief. In his haunted adaptation of Dennis Lehane's pulpy gothic novel, director Martin Scorsese uses visceral horror imagery to convey despair. Leonardo DiCaprio's terrified mug is the film's spookiest special effect. With every grimace, furrowed brow, and anguished sob, he brings you into the tortured psyche of Edward Daniels, a man who cannot escape his past no matter how hard he tries. It's a carefully modulated performance that helps sell the film's occasionally wonky twists. More than anything, it makes you wish DiCaprio will return to the horror genre in the future. No, The Revenant doesn't count
Everything else
Available June 1
1492: Conquest of Paradise (1992)
2 Days in the Valley (1996)
Allan Quatermain and the Lost City of Gold (1987)
As Good As Dead (2010)
August Rush (2007)
Bad Lieutenant: Port of Call New Orleans (2009)
Beer for My Horses (2008)
Beowulf (2007)
Black Widow (AKA: Before It Had a Name) (2005)
Blitz (2011)
Blood and Glory (2016)
Blue Like Jazz (2012)
Breakdown (1997)
Burnt Offerings (1976)
Cavedweller (2004)
Chinese Box (1997)
Clown at Midnight (1999)
Command Performance (2009)
Danger Zone (1996)
Day of the Dead (2008)
Disaster Artist (2017)
Doctor Zhivago (2002)
Dog Watch (1997)
Double Identity (2009)
Double Jeopardy (1999)
Dreams and Memories of Where the Red Fern Grows (2018)
Drop Zone (1994)
Escape from Alcatraz (1979)
Event Horizon (1997)
Flickers (1980)
Forces of Nature (1999)
Flood (2007)
Hans Christian Andersen: My Life as a Fairytale (2003)
Hard Rain (1998)
Harley Davidson and the Marlboro Man (1991)
House of D (2005)
I Am David (2004)
Ladies Man (2000)
Leprechaun (1993)
Leprechaun 2 (1994)
Leprechaun 3 (2001)
Leprechaun 4: In Space (2004)
Leprechaun 5: In the Hood (2000)
Leprechaun 6: Back 2 Tha Hood (2003)
Leprechaun: Origins (2014)
Mousehunt (1997)
Mutant Species (1995)
Nacho Libre (2006)
Nurse 3-D (2014)
Panic (2000)
Rare Birds (2002)
Religulous (2008)
Revenge of the Pink Panther (1978)
Space Jam (1996)
Stanley & Iris (1990)
Sweeney Todd: The Demon Barber of Fleet Street (2007)
Tamara (2006)
Tears of the Sun (2003)
The 4th Floor (1999)
The Age of Innocence (1993)
The Ant Bully (2006)
The Ashram (2018)
The Burbs (1989)
The Care Bears Movie (1985)
The Eye 2 (2005)
The Frozen Ground (2013)
The Natural (1984)
The Pink Panther Strikes Again (1976)
The Running Man (1987)
The Young Karl Marx (2017)
Tilt (2017)
Universal Soldier (1992)
Vampire in Brooklyn (1995)
Ring of Fire (2012)
Saturday Night Fever (1977)
Serving Sara (2002)
Survivor (2015)
The Iceman (2012)
War, Inc. (2008)
*Wonder Wheel (Prime Original movie) (2017)
*All or Nothing: New Zealand All Blacks (Prime Original series), Season 1
Babylon 5, Seasons 1-5
Rescue Me, Seasons 1-9
The Waltons, Seasons 1-9
Available June 3
Lady Bird (2017)
Max 2: White House Hero (2017)
Stargate (1994)
Available June 5
Lions for Lambs (2007)
Available June 8
*Lost in Oz (Prime Original series), Season 1B
Available June 9
Braven (2018)
Precious (2018)
Simon Says (2006)
Available June 15
*Goliath (Prime Original series), Season 2
Available June 16
Nostalgia (2018)
Transformers: The Last Knight (2017)
Available June 18
Suits, Season 7
Available June 26
Shutter Island (2009)
*If You Give a Mouse a Cookie (Prime Original series), Season 1B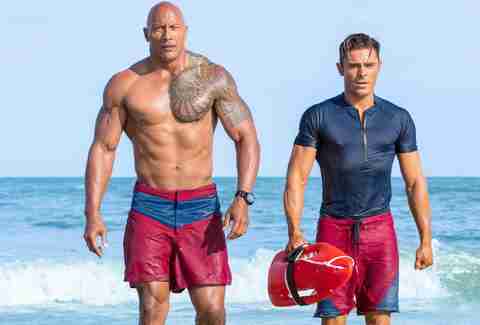 Everything that arrived in May
Available 5/1
3 Ways to Get a Husband (2009)
40 Days and 40 Nights (2002)
A Very Brady Sequel (1996)
A.I. Artificial Intelligence (2001)
Aristocrats (Season Limited Series)
Baby Boom (1987)
Back to School (1986)
Banished (Season Limited Series)
Barefoot (2014)
Bleak House (Season Limited Series)
Bull Durham (1988)
Charles II - The Power and The Passion (Season Limited Series)
Daniel Deronda (Season Limited Series)
David Copperfield (Season Limited Series)
Desperate Romantics (Season Limited Series)
Diamonds Are Forever (1971)
Dr. No (1962)
Eight Men Out (1988)
Elizabethtown (2005)
Foxfire (1996)
Frailty (2001)
From Russia with Love (1964)
Gator (1976)
Goldfinger (1964)
The Hangman (1959)
Hot Boyz (2000)
Immigration Tango (2011)
Insomnia (2002)
Iron Eagle IV: On the Attack (1999)
Ivanhoe (Season Limited Series)
Jane Eyre (Season Limited Series)
Kalifornia (1993)
Life in Squares (Season Limited Series)
Little Dorrit (Season Limited Series)
Live and Let Die (1973)
Lorna Doone (Season Limited Series)
Love in a Cold Climate (Season Limited Series)
Love Is a Gun (1994)
Manhunter (1986)
Mansfield Park (Season Limited Series)
Martin Chuzzlewit (Season Limited Series)
Men with Brooms (2002)
Middlemarch (Season Limited Series)
Moonstone (Season Limited Series)
Never Say Never Again (1983)
New Rose Hotel (1999)
Ninja Masters (2009)
Octopussy (1983)
Oliver Twist (Season Limited Series)
Our Mutual Friend (Season Limited Series)
Pride and Prejudice (Season Limited Series)
Race for Your Life, Charlie Brown (1977)
Rocky (1976)
Rocky II (1979)
Rocky III (1982)
Rocky IV (1985)
Rocky V (1990)
School Ties (1992)
Set Up (2011)
Sense and Sensibility (Season Limited Series)
Sinbad (Season Limited Series)
Starting Out in the Evening (2007)
Strategic Air Command (1955)
Tess of the D'Urbervilles (Season Limited Series)
The Benchwarmers (2006)
The Box (2007)
The Brady Bunch Movie (1995)
The Buccaneers (Season Limited Series)
The Counterfeit Traitor (1962)
The Crow (1994)
The Golden Compass (2007)
The Hitchhiker's Guide to the Galaxy (Season Limited Series)
The House I Live In (2013)
The Hurt Locker (2008)
The Legend of Bagger Vance (2000)
The Lost World (Season Limited Series)
The Man with the Golden Gun (1974)
The Office (Season Limited Series)
The Pickwick Papers (Season Limited Series)
The Spy Who Loved Me (1977)
The Tenant of Wildfell Hall (Season Limited Series)
The Way We Live Now (Season Limited Series)
Thief (1981)
Thunderball (1965)
Tom Jones (Season Limited Series)
Untamed Heart (1993)
Vanity Fair (Season Limited Series)
You Only Live Twice (1967)
Available 5/4
Last Flag Flying (2017)
Available 5/5
Diablo Guardian (Season 1)
Warrior (2011)
Available 5/11
Rocky & Bullwinkle (Season 1)
Available 5/12
Baywatch (2017)
Orphan Black (Season 5)
Still Mine (2012)
Available 5/15
How to Be a Latin Lover (2017)
Available 5/18
You Are Wanted (Season 2)
Available 5/19
Beatriz at Dinner (2017)
Shooters (2003)
Available 5/22
Dino Dana (Season 22)
Available 5/23
Beast of Burden (2018)
Available 5/25
Picnic at Hanging Rock (Season 1)
Available 5/27
Just Getting Started (2017)
The Wedding Plan (2016)
Available 5/29
Howards End (Season 1)
Sign up here for our daily Thrillist email and subscribe here for our YouTube channel to get your fix of the best in food/drink/fun.