Amazon's got more than a few offerings to make this April of social distancing very bearable with a handful of binge-able additions. Their latest original, Tales From the Loop starring Rebecca Hall, airs early in the month on April 3, bringing you some escapist, fantastical sci-fi stories inspired by the work of Swedish artist Simon Stålenhag. The series focuses on a town that lives above an invention called "the loop" that has the ability to tell truths about the universe and make things that seemed to only exist in fiction possible. Or, if sci-fi's not your thing, Prime's resident dad favorite/crime drama Bosch returns for its sixth season. This season Hieronymus "Harry" Bosch is on the hunt for a murderer who stole radioactive material. 
The streamer is also making it easy to have a movie marathon next month, with the additions of just about every James Bond movie. So, if you're bummed this year's No Time To Die's release date got pushed back, there's more than enough Pierce Brosnan, Sean Connery, or Roger Moore versions available for your streaming pleasure. Last year's great horror feature The Lighthouse is on its way to Amazon, too. Here's all of that and everything else coming to Prime in April.
Everything coming in April
Available 4/1
A View to a Kill 
America In Color, Season 1
Bangkok Dangerous 
Bird Of Paradise 
Blind Husbands 
The Bodyguard 
The Boost 
Broken Blossoms 
Bronx SIU, Season 1 
The Brothers Grimm 
The Bureau, Season 1 
The Chumscrubber 
Daniel Boone
Diamonds Are Forever 
Diary Of A Hitman 
Die Another Day
Dirt Every Day, Season 1 
Dishonored Lady
Dollface 
Dr. No 
Dr. T & The Women 
Drums In The Deep South 
El Rey del Valle, Season 1 
For Your Eyes Only 
Foyle's War, Season 1
From Russia with Love
Gator
Gods And Monsters 
Goldeneye
Goldfinger 
Gorky Park
The Hoodlum 
Hotel Artemis 
I Am Legend 
Licence to Kill
The Living Daylights 
Live and Let Die 
The Lost World 
The Man with the Golden Gun
Mark Of Zorro 
The Mind of a Chef, Season 1
Molly of Denali, Season 1 
Moonraker 
Mr. Selfridge, Season 1
Mutiny 
Never Say Never Again 
The New Adventures Of Tarzan 
Octopussy 
On Her Majesty's Secret Service 
Our Wedding Story, Season 1 
Repentance 
The Sender 
Shirley Valentine
Son Of Monte Cristo 
The Spy Who Loved Me 
Tarzan The Fearless 
Thunderball 
Tomorrow Never Dies 
Vida, Season 1
The World is Not Enough
You Only Live Twice
  
Available 4/3
Invisible Life (Amazon original movie)
Tales from the Loop, Season 1 (Amazon original series)
 
Available 4/10
Les Misérables (Amazon original movie)
Rambo: Last Blood 
 
Available 4/14
Vault 
 
Available 4/16
The Lighthouse 
 
Available 4/17
Bosch, Season 6 (Amazon Original series)
Dino Dana, Season 3B (Amazon original series)
Selah and the Spades (Amazon original movie)
 
Available 4/20
Paranormal Activity 3 
 
Available 4/29
Footloose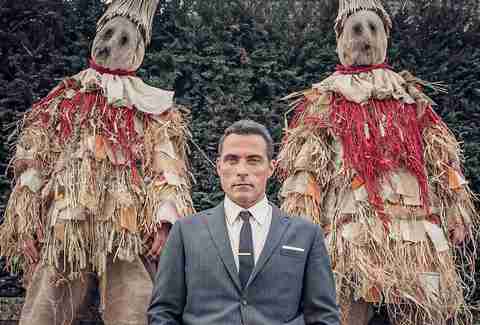 Everything that arrived in March
Available 3/1
Abduction 
Cantinflas 
Chilly Dogs 
The Cooler 
The Crazies 
Danny Roane: First Time Director
Deck The Halls 
The Descent 
The Descent: Part 2 
Destiny Turns On The Radio 
Eyes Of An Angel 
Going The Distance 
Good Morning, Killer
Henry's Crime 
Hide 
Hornets Nest 
Innocent 
Kung Fu Panda 
Lady In A Cage 
Man On A Ledge
Night Of The Living Dead 
Night Of The Living Dead: Resurrection 
Patrick Melrose, Season 1
Richard The Lionheart 
Ricochet
Route 9 
Silent Tongue
Silent Witness 
Spinning Into Butter 
Standing In The Shadows Of Motown 
Tenderness 
The Skull
Wayne's World 2 
  
Available 3/6
ZeroZeroZero, Season 1 (Amazon original)
 
Available 3/8
Show Dogs
 
Available 3/11
The Test: A New Era for Australia's Team, Season 1 (Amazon original)
 
Available 3/13
Agatha Christie's The Pale Horse, Season 1(Amazon original)
Jay and Silent Bob Reboot 
Jessy & Nessy, Season 1A (Amazon original)
 
Available 3/19
Pet Sematary 
 
Available 3/20
Blow the Man Down (Amazon original movie)
 
Available 3/21
I See You
 
Available 3/23
A Good Old Fashioned Orgy
Luther, Season 5
 
Available 3/27
Making the Cut, Season 1 (Amazon original)
 
Available 3/30
Santee
Need help finding something to watch? Sign up here for our weekly Streamail newsletter to get streaming recommendations delivered straight to your inbox.