Every New Movie and TV Show Hitting Amazon Prime in January
Here's what to watch this month.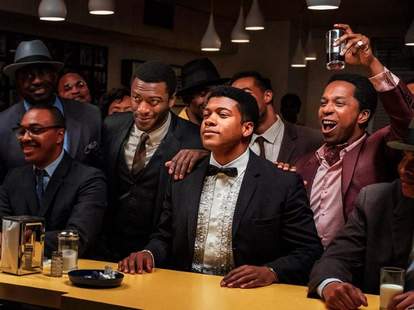 Over on Amazon Prime, a new year means new movies. A handful of new features are coming to the streaming service in January to kick off 2021, including a handful of 2020 releases making their way to streaming for the first time. Regina King's star-studded, Oscar-buzzy directorial debut One Night in Miami, about the night Cassius Clay, Jim Brown, Malcolm X, and Sam Cooke met in 1964 to celebrate Clay's boxing win, premieres next month. Plus, movies you may have missed from last year, like the Tyler Posey and Donald Sutherland-starring zombie thriller Alone and the horror movie Greta & Hansel, arrive, as well as old favorites like A Night at the Roxbury and The Truman Show. See what other movies and shows to tune into in January on Prime below.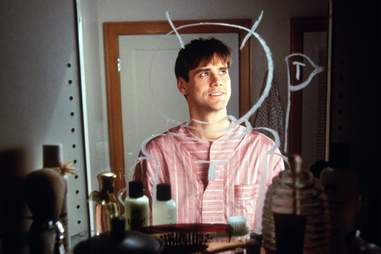 'The Truman Show'

| Paramount Pictures
Everything coming in January
Available 1/1
Ancient Civilizations of North America, Season 1
Arachnophobia
Baby Looney Tunes, Season 1
Beecham House, Season 1
Bloody Sunday
The Brass Legend
Bringing up Bates, Season 1
The Brothers Mcmullen
Broken Arrow
Brothers
Changing Body Composition through Diet and Exercise, Season 1
Chaplin
Cloverfield
Commandments, Season 1
Coneheads
Confessions Of A Shopaholic
The Cooler
The Devil's Own
Dexter, Seasons 1-8
Donnie Brasco
Dr. Strangelove Or: How I Learned To Stop Worrying And Love The Bomb
Escape From Alcatraz
Eve's Bayou
Face/Off
The Firm
Frankenstein And The Monster From Hell
Girl Most Likely
Good Luck Chuck
Gun Duel In Durango
Gunfight At The O.K. Corral
I Survived . . . Beyond and Back, Season 1
In & Out
The Interview
Jazz
Kiss The Girls
Last Of The Mohicans
The Legend Of Bagger Vance
Legion
Like A Boss
The Longest Yard
Love The Coopers
Major League
Master And Commander: The Far Side Of The World
A Night At The Roxbury
1900
The Peacemaker
Peggy Sue Got Married
Places In The Heart
Premonition
Pride
Push
The Quick And The Dead
Regarding Henry
Ride Out For Revenge
Rocco Schiavone: Ice Cold Murders, Season 1
Salt
Signed, Sealed, Delivered
Signs
Simply Ming, Season 14
The Sons Of Katie Elder
Soul Food
St. Elmo's Fire
Starman
Star Trek Beyond
Texas Metal, Season 1
The Town
The Truman Show
Tyler Perry's The Family That Preys
The Universe, Season 1
Vampire In Brooklyn
Virtuosity
Walking Tall
War
When A Man Loves A Woman
Where Hope Grows
Wonder Boys
Available 1/6
Mighty Oak
Available 1/7
Gretel & Hansel
Available 1/8
Herself (Amazon original movie)
The Silencing
Available 1/11
The Rhythm Section
Available 1/15
One Night In Miami (Amazon original movie)
Tandav, Season 1 (Amazon original)
Available 1/18
Alone
Pandora, Season 2
Available 1/19
Grantchester, Season 5
How I Met Your Mother, Seasons 1-9
Available 1/22
Flack, Season 1 (Amazon original)
Jessy and Nessy (Amazon original)
Available 1/29
Chick Fight
Mortal
January TBA
The Great Escapists, Season 1 (Amazon original)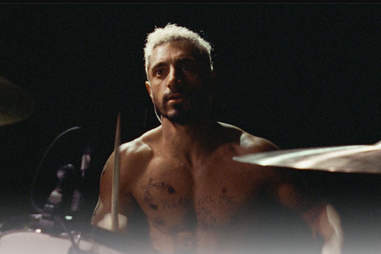 'Sound of Metal'

| Amazon Studios
Everything that arrived in December
Available 12/1
The Affair, Season 1
Air Force One
Anaconda
Angels & Demons
Assassin Of Youth
The Berlin Dance School, Season 1
Body Of Evidence
Cake
Christmas Chalet
The Chumscrubber
City On A Hill, Season 1
Cloudy With A Chance Of Meatballs
Diary Of A Mad Black Woman
Dr. No
Enterprice, Season 1
Euphoria
Full Moon High
Gandhi
George Gentle, Season 1
Ghost Town
Goldeneye
Goldfinger
Gringo: The Dangerous Life of John McAfee
Gun Brothers
Harold & Kumar Escape From Guantanamo Bay
Harold & Kumar Go To White Castle
Hemingway's Garden Of Eden
Hot Air
A House Divided, Season 1
How the States Got Their Shapes, Season 1
The Hurt Locker
Idiomatic, Season 1
Into The Blue
The King's Speech
The Kingmaker
L World Generation Q, Season 1
A League Of Their Own
Letters To Juliet
Lidia Celebrates America Home for the Holidays, Season 1
Los Rodriguez el más allá
Love at the Christmas Table
Mr. Selfridge, Season 1
Murder in the Bayou, Season 1
My Crazy Ex, Season 1
The Natural
Nick and Norah's Infinite Playlist
No Passport Required, Season 1
NOVA: The Planets, Season 1
Outlaw's Son
The People Vs. Larry Flynt
Priest Snowbound for Christmas
The Pursuit of Happyness
Ray Donovan, Season 1
Roadkill, Season 1
Spanglish
Spanish Princess, Season 1
The Spy Who Loved Me
Thank You For Smoking
Tom & Jerry Tales, Season 1
Tombstone
True Lies
12 Disasters
2012
Why Did I Get Married?
Wild Kratts: China Adventure, Season 1
Work in Progress, Season 1
Year One

Available 12/4
Sound of Metal (Amazon original movie)

Available 12/7
Valley Girl

Available 12/8
The Bernie Mac Show, Seasons 1-5
Mad About You, Seasons 1-8

Available 12/11
Clifford the Big Red Dog, Season 3A (Amazon original)
I'm Your Woman (Amazon original movie)
Victoria Small
The Wilds (Amazon original series)

Available 12/16
The Expanse, Season 5 (Amazon original)

Available 12/17
La Pachanga

Available 12/18
Blackbird
The Grand Tour Presents: A Massive Hunt (Amazon original special)

Available 12/23
The Little Hours
Pawn Sacrifice
Someone Marry Barry

Available 12/25
Sylvie's Love (Amazon original movie)
Soldiers Of Fortune

Available 12/27
The House Sitter

Available 12/28
Hope Gap

Available 12/30
Vikings, Season 6B
Yearly Departed (Amazon original special)

Available 12/31
Supervized
Need help finding something to watch? Sign up here for our weekly Streamail newsletter to get streaming recommendations delivered straight to your inbox.
Follow the Thrillist Entertainment editors on Twitter @ThrillistEnt.