How's your new desk fan doing? Did your dad like that gift card? Cool, cool, but don't forget Amazon also maintains a whole library of movies and TV shows to binge. This month, Prime is putting out a handful of new originals and some noteworthy theatrical releases you might've missed. Make yourself at home.
Recommended Video
We Ranked Our 7 Favorite Celebrity Cameos on 'Friends'
Highlights
The Boys, Season 1 (Amazon Original series) (available 7/26)
Seth Rogen teamed up with longtime collaborator Evan Goldberg (Superbad, Preacher) and Eric Kripke (Supernatural) to create a dark comedy based on the comic book of the same name by Garth Ennis. It's about what the world might be like if superheroes but were treated like pampered celebrities and abused their power and status. Really makes you think. Enter the self-righteous and not-so-precious group of vigilantes, The Boys, who try to take down corrupt superheroes and the massive corporation who manages them. Karl Urban, Chace Crawford, Jack Quaid, Jennifer Esposito, and more star in the adaptation. 
Peterloo (Amazon Original movie) (available 7/3)
One of the best movies of the year, Peterloo is Mike Leigh's politically daring and immensely moving historical drama about the Peterloo Massacre of 1819, and a film that takes the nitty-gritty process of coalition-building seriously. Equally concerned with tactics and rhetoric, Leigh's movie is the rare cinematic portrayal of the past that refuses to focus on a single "great" individual; instead, it shows how radical change can be effected by groups coming together in pursuit of common goals. Climbing on a soapbox, potentially exposing yourself as a blabbering fool or as a galvanizing leader, requires its own type of bravery. Peterloo's brilliance lies in its ability to examine that courage and the quieter moments in between. 
Under the Silver Lake (available 7/1)
Full disclosure: You may not like David Robert Mitchell's follow up to It Follows, Under the Silver Lake, even after spending nearly two and a half hours in its company. But you will be hooked. Andrew Garfield plays a creep named Sam, living in an LA compound and ogling the women in his vicinity. He's particularly fixated on his neighbor Sarah (Riley Keough), and when she mysteriously disappears one night after they hang out, he becomes obsessed with figuring out where she went. This takes him down some strange holes -- some metaphorical and some literal -- throughout the city, as he investigates the cryptic world of the rich and powerful. Garfield crafts a protagonist that's as watchable as he is thoroughly unappealing, and the film seems designed to inspire obsession among at least some of its viewers. You may think it's all nonsense -- and maybe it is -- but it's a trip worth taking.
Everything else
Available 7/1
Under the Silver Lake 
 
Available 7/2
Phoenix
 
Available 7/3
Peterloo (Amazon Original movie)
 
Available 7/5
Kung Fu Panda: The Paws of Destiny, Season 1B (Amazon Original series)
 
Available 7/7
Marshall 
 
Available 7/9
Witless Protections 
 
Available 7/10
Trapped, Season 2
Available 7/12
Gone Baby Gone 
Comicstaan, Season 2 (Amazon Original series)
 
Available 7/13
Never Grow Old 
Available 7/14
No Vacancy
Tabaluga 
 
Available 7/15
Love Happens 
 
Available 7/19
Trading Paint 
All or Nothing, Season 4 (Amazon Original series)
 
Available 7/21
Time Freak 
 
Available 7/23
Serenity 
Hellboy 
 
Available 7/26
The Boys, Season 1 (Amazon Original series)
Dino Dana, Season 3 (Amazon Original series)
 
Available 7/27
A Vigilante 
Available 7/28
After Darkness
 
Available 7/29
The Haunting of Sharon Tate 
Available 7/31
A Very Brady Sequel 
A Viking Saga: The Darkest Day
Arctic 
American Heart 
Chinese Box
Corpse Bride 
The Cutting Edge: Going for the Gold 
Dumb and Dumber 
Dumb and Dumberer: When Harry Met Lloyd 
Eight Men Out 
Furry Vengeance
Good Advice
Hackers 
Ingenious
Jeepers Creepers 2 
Kama Sutra: A Tale of Love 
My Bloody Valentine
The Rainmaker 
Rat Race
Rosemary's Baby 
S.W.A.T. 
Star Trek IV: The Voyage Home 
Star Trek VI: The Undiscovered Country 
Star Trek: First Contact 
Star Trek: Insurrection
Star Trek: Nemesis
Tracker 
Twelve Monkeys 
Urban Cowboy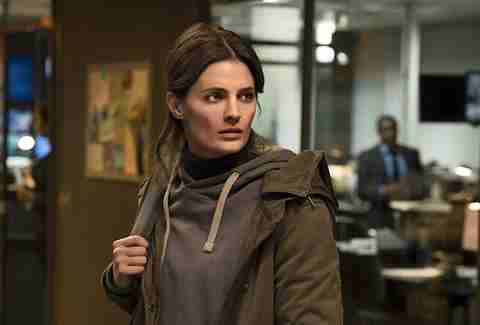 Everything that arrived in June
Available 6/3
District 9 
Jackass 3D 
 
Available 6/4
Chasing Happiness (Amazon Original movie)
Creative Galaxy, Season 3 (Amazon Original series)
 
Available 6/7
Home Again 
 
Available 6/13
No Strings Attached 
 
Available 6/14
Absentia, Season 2 (Amazon Original series)
Law Abiding Citizen 
 
Available 6/17
Suits, Season 8
Yardie (Amazon Original movie)             
 
Available 6/21
Documental, Season 3 (Amazon Original series)
Final Life, Season 1 (Amazon Original series)
Tokyo Alice, Season 1 (Amazon Original series)
 
Available 6/24
Juliet, Naked 
 
Available 6/28
The Spy Who Dumped Me 
 
Available 6/29
Moose 
True Grit 
 
Available 6/30
14 Women 
The 28th Day: The Wrath of Steph
A Texas Funeral 
Abolition 
AIR: The Musical 
Airplane II: The Sequel 
Airplane! 
All American Zombie Drugs
An American Werewolf in London
Apocalypse Kiss 
Appetite 
Arbitrage 
Attack of the Herbals 
Austin Powers: International Man of Mystery 
The Bad Lieutenant: Port of Call - New Orleans 
Ball in the House 
Bank Roll 
Bartleby 
Battle of the Bone 
Big Money Hustlas 
Bigfoot Wars 
Blind Heat 
Blood Moon Rising
Blood of the Samurai 
Blood Reaper 
Blow 
Blue Dream 
Boricua 
Bullfighter
Bumblefuck, USA 
The Californians
Carne the Taco Maker 
Clean Guys of Comedy 
Complicity 
Curse of the Zodiac 
Dai wu ke 
Desperately Seeking Susan
Destination Vegas 
Dilemma
Ding tian li di 
Dirt Merchant
Dirty Pictures 
Dragon Blade 
Elephant 
Endless Love 
Exit to Hell 
The First Wives Club 
The Little Kidnappers 
Flipping  
Frankenstein Reborn 
Frozen Kiss 
Gene-Fusion 
Ghost Bride 
G-Men from Hell
Good Luck Chuck 
Gunshy 
Hard Candy 
Hazard Jack 
Into the Blue 
Into the Fire 
Investigating Sex
Jack in the Box 
Jezebeth 
Jingles the Clown 
Killing Ariel 
La casa sfuggita 
Lao shu la gui 
The Last Samurai 
Lawless: Dead Evidence 
Lazarus: Apocalypse 
Legend of the Sandsquatch 
Little Red Devil 
Lovin' Molly 
Malarek
Man About Town 
Mansion of Blood 
Meeting Spencer
Metamorphosis 
Minority Report 
Mission: Impossible III 
Model Behavior 
Mortem 
Moscow Heat 
Mrs. Palfrey at the Claremont
Neshika Bametzach 
New Order 
Night Train 
Open Water
Open Water 2: Adrift 
På fremmed mark 
Phil the Alien 
Pledge of Allegiance 
Poliwood 
Postmortem 
Prey for the Beast 
Private Lessons 
Pumpkin 
Red Is the Color of 
Redball 
Rocky 
Rocky II 
Rocky III
Rocky IV 
Rocky V 
Romeo and Juliet
The Rules of Attraction 
Rules of Engagement 
Running Scared
Rush Hour 
Rush Hour 3 
Sample People
Shanghai Surprise 
The Silence of the Lambs 
Silent Youth
Silo Killer 2: The Wrath of Kyle
Sleepy Hollow 
Slip & Fall 
Smoke n Lightnin 
Sounds of the Underground
Spaceballs 
Species 
Species III 
Species: The Awakening 
Squeal 
Stranger Than Fiction 
Streets of Rage
Stripperland 
Sugar Boxx 
The Sum of All Fears 
Sunshine Cleaning 
Sweet Angel Mine 
Talladega Nights: The Ballad of Ricky Bobby 
The Telling
This Revolution
Throwing Stars 
Tsareubiytsa 
Vampire Boys 
Vampire Boys 2: The New Brood 
Viking Quest 
When Justice Fails
Where Truth Lies
Wiseguy, Seasons 1-8
The Women of Brewster Place 
The Wraith 
Xuan feng shi ba qi 
Yong zheng ming zhang Shao Lin men 
Zateryannyy v Sibiri 
Zombadings 1: Patayin sa Shokot si Remington 
Zombiez