How's your new desk fan doing? Did your dad like that gift card? Cool, cool, but don't forget Amazon also maintains a whole library of movies and TV shows to binge. This month, Prime is putting out a handful of new originals and some noteworthy theatrical releases you might've missed. Make yourself at home.
Recommended Video
An Obsessive Breakdown of the 'Game of Thrones' Season 8 Trailer
Highlights
The Widow (Prime Original series) (available 3/1)
In this new thriller that originally aired in the UK on ITV and is NOT a companion piece to Glenn Close's The Wife, Kate Beckinsale plays Georgia Wells, a woman on a merciless search for her presumably dead husband. While three years have passed since it was said that the love of her life was killed in a plane crash over the Democratic Republic of Congo, once she believes to see him on TV in the background of a news report, she goes on a frantic search in the Congo to uncover the truth for herself. While traveling through unfamiliar territory and a particularly unstable government, Wells finds herself caught in a daunting web of lies as facts slowly start to reveal themselves: It appears her husband's mysterious disappearance wasn't what it seems.   
Cold War (Prime Original movie) (available 3/22)
From Polish director Pawel Pawlikowski, Cold War is a stunning portrayal of two star-crossed lovers who meet again and again over the course of a few decades during one of the most volatile periods of European history. The film, which garnered three Oscar nominations and is shot somberly in black and white, follows a couple brought together in a traveling musical troupe and illustrates how the melodrama of politics, fate, and, well, life pulls them apart. As they return to each over and over again for the sake of love, even as the world around them is in turmoil and feels like it's crumbling to dust, this tragically romantic film spotlights the power of love in even the darkest times. 
Hanna (Prime Original series) (available 3/29)
While the first episode of Hanna was available on Prime for a brief 24 hours following the Super Bowl to great excitement, the rest of its highly anticipated debut season is set to hit the streaming service in late March. Based on the 2011 Joe Wright film starring Saoirse Ronan, this new series adaptation of the action film of the same name follows a young girl who was raised in the wilderness and trained to be an assassin by her father. Once she and her father are discovered and separated by a CIA operative, she sets out on a journey alone across Europe to be reunited with her family, officially putting her skills to the test and coming to terms with who she is on her own. 
Everything else
Available 3/1
A Sky Full of Stars for a Roof (E per tetto un cielo di stelle) 
A Woman Possessed 
Abduction 
Amelia's 25th
American Beauty 
Baba Yaga
Basic Instinct 2 
Big Night 
Black Cat (Gatto nero) 
Black Sheep 
Boomerang 
Boston Legal, Seasons 1-5
Carpool 
City of the Living Dead (Paura nella città dei morti viventi) 
Death at a Funeral 
Deep Red (Profondo rosso) 
Double Jeopardy 
Dude, Where's My Dog?! 
Enter the Invincible Hero (Heugpyobigaeg) 
From Beneath
Jig 
Karl Rove, I Love You 
La clave 
Let Sleeping Corpses Lie (No profanar el sueño de los muertos) 
Little House on the Prairie, Seasons 1-9
Lone and Angry Man (Una bara per lo sceriffo)
Chinese Hercules (Ma tou da jue dou) 
Major Payne
A Man Called Blade (Mannaja) 
Mary Loss of Soul 
Murimgori 
Nacho Libre 
Overkill 
P.O.E.: Project of Evil 
The Practice, Seasons 1-9
Prison Girls 
Rambo III 
Ride Out for Revenge 
Setup
So Young So Bad
Still Waiting... 
Tapeheads 
The American 
The Apple 
The Bank Job
The Chumscrubber 
The Crazies
The Dead and the Damned
The Four of the Apocalypse (I quattro dell'apocalisse)
The Invincible Armour (Ying zhao tie bu shan) 
The Mighty Quinn
The New York Ripper (Lo squartatore di New York) 
UFO 
The Unit, Seasons 1-4
Us and the Game Industry 
Valerie 
Vice Squad 
Waiting... 
The Widow, Season 1 (Prime Original series)
Woman Avenger (Shi mei chu ma) 
Xue lian huan 
Yin yang xie di zi 
You Did This to Me 
 
Available 3/8
Costume Quest, Season 1 (Prime Original series)
I Can Only Imagine
Tin Star, Season 2 (Prime Original series)
 
Available 3/10
Middle Men
 
Available 3/11
The Royals, Season 4
 
Available 3/12
Acrimony
Colette 
 
Available 3/15
Catastrophe, Season 4 (Prime Original series)
 
Available 3/16
Speed Kills 
 
Available 3/22
Cold War (Prime Original movie)
Leng zhan
The Stinky & Dirty Show, Season 2 (Prime Original series)
 
Available 3/29
American Renegades
The Domestics 
Hanna, Season 1 (Prime original series)
 
Available 3/30
Outlaws
March TBD
Made in Heaven, Season 1 (Prime Original series)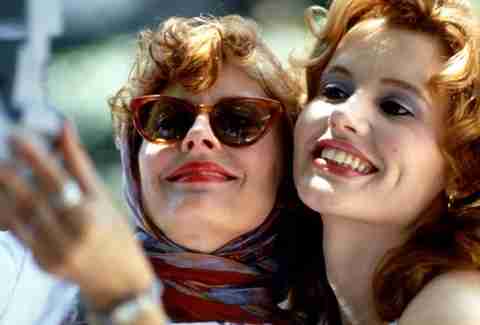 Everything that arrived in February
Available 2/1
23 1/2 Hours Leave 
A Romance of Happy Valley
A Strange Adventure 
Agatha Christie Presents: ABC Murders (Prime Original series)
Along Came Polly 
Barefoot
The Blues Brothers 
The Border Legion
Bounty 
Brand of the Devil 
Broadway Danny Rose
Chaos 
Delta Farce 
Flesh+Blood 
Foolish
Four Weddings and a Funeral
Gambler's Choice
Generation Wealth (Prime Original) 
The Ghost Walks
Gorilla Ship 
Guru, the Mad Monk 
Hay Foot 
Headline Crasher 
High Lonesome
High School Girl 
Hollywood Without Make-Up 
The Hoosier Schoolmaster
Hunters of the Deep 
In Plain Sight, Season 1-5
Irish Luck
Jacaré 
The James Dean Story 
The Jesus Trip 
Joan the Woman 
Just Add Magic, Season 3 (Prime Original series)
The Kid 
The Kid Ranger 
Lady from Chungking 
Lara Croft: Tomb Raider 
The Last of the Clintons
The Last of the Mohicans 
Little Miss Hoover 
Loaded Pistols 
Lost Canyon 
The Love of Sunya 
Lucky Ghost 
Lucky Terror 
Lying Lips 
Marathon Man 
Marie Galante
The Married Virgin 
The Matrix
The Matrix Reloaded 
The Matrix Revolutions 
Men of the Plains 
The Money
My Lady of Whims
Neath Canadian Skies 
Neath the Arizona Skies 
Next Day Air 
No Substitute for Victory
On Her Majesty's Secret Service 
Oriental Evil 
Orphans of the Storm 
Outlaw Express 
Outlaws of the Desert 
Paradise Express
Partners of the Plains 
The Phantom Broadcast 
Pirates on Horseback 
The Portrait of a Lady
Private Snuffy Smith 
The Proud and Damned 
The Purple Rose of Cairo 
Queen of the Jungle 
The Quiet Ones 
Racing Blood 
Raiders of the Border 
Rawhide
Reckless Decision
Rogue of the Range 
A Romance of the Redwood 
Round-Up Time in Texas 
Rubber Tires 
Secret of the Wastelands 
Secrets of Three Hungry Wives 
Sepia Cinderella 
The Shadow Strikes
Sisters of Death 
Sparrows 
Spirit of Youth 
Star Kid 
Stella Maris 
Swamp Fire 
Terminator 2: Judgment Day 
Texas Jack 
Texas to Bataan 
That Gang of Mine 
The Thomas Crown Affair 
The Time Traveler's Wife 
Thelma & Louise 
Three Husbands
Three Men from Texas 
Tombstone Canyon 
Tomorrow at Seven
Tracy the Outlaw
Unforgettable 
Universal Soldier 
Untamed Heart 
Vigilantes of Boomtown 
The Violent Years 
Wacky Taxi 
Wagon Trail
Wagon Wheels 
Water Rustlers
Wayne's World 
Wayne's World 2 
West of the Law 
Whistling Bullets 
White Pongo 
Wild Country 
Wildfire 
Winning of the West
Ye Shanghai 
Yodelin' Kid from Pine Ridge 
Young Dynamite
Available 2/5
The Tunnel, Season 3
 
Available 2/6
Hillary, Season 1
 
Available 2/7
Papillon
 
Available 2/8
Don't Worry, He Won't Get Far on Foot (Prime Original) 
The Promise
White Dragon (Prime Original series)
 
Available 2/15
Lorena (Prime Original series)
 
Available 2/16
What They Had 
 
Available 2/17
The Party 
 
Available 2/21
Odd Squad: Odds and Ends    
 
Available 2/22
This Giant Beast That Is The Global Economy (Prime Original series)
 
Available 2/23
Death Wish 
 
Available 2/25
Every Day 
 
Available 2/28
The Young and Prodigious T.S. Spivet