How's your new desk fan doing? Did your dad like that gift card? Cool, cool, but don't forget Amazon also maintains a whole library of movies and TV shows to binge. This month, Prime is putting out a handful of new originals and some noteworthy theatrical releases you might've missed. Make yourself at home.
Recommended Video
This 5-Pound Donut Tastes Like Apple Pie
Highlights
The Aeronauts (Amazon film) (available 12/20)
Felicity Jones and Eddie Redmayne starred opposite one another in The Theory of Everything, and the co-stars are back to playing a real-life couple. In The Aeronauts, Jones plays hot air balloon pilot Amelia Wren and Redmayne plays her meteorologist partner, James Glaisher, in a film that chronicles their quest to take a balloon higher than anyone had ever taken one before them. The movie hits theaters on December 6, and will arrive on Prime Video shortly after on the 20th. 
The Marvelous Mrs. Maisel, Season 3 (Amazon original) (available 12/6)
Midge is back, baby! And she's going on her first-ever stand-up tour in the latest season of the award-winning, Amy Sherman-Palladino-written comedy. 
The Expanse, Season 4 (Amazon original) (available 12/23)
The popular sci-fi series is back as an Amazon original for Season 4. Now that a number of Earth-like planets are proven to be safe for colonization, the crew of the Rocinante are on a mission to explore them. But considering it's uncharted territory, they and everyone else in outer-space don't know what environments or inhabitants to expect in the upcoming season.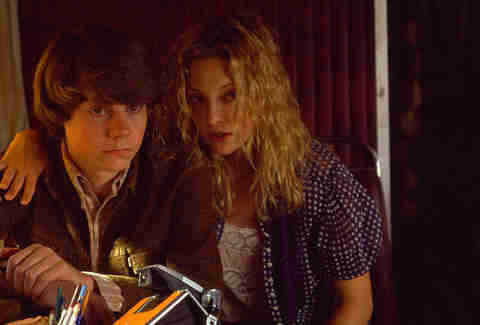 Everything else
Available 12/1
The Aviator 
Almost Famous 
A Better Life 
Bug
Footloose 
Hamlet 
Hancock 
Havana Motor Club 
In Secret 
Out of Time 
The Pawnbroker 
Phase IV 
Some Kind of Wonderful
The Spirit
The Winning Season 
 
Available 12/3
My Boss' Daughter 
 
Available 12/5
The Last Black Man in San Francisco 
Thursday Night Football: Cowboys @ Bears (NFL)
 
Available 12/6
Clifford, Season 1A (Amazon original)
Inside Edge, Season 2 (Amazon original)
The Marvelous Mrs. Maisel, Season 3 (Amazon original)
 
Available 12/9
Light of My Life 
 
Available 12/11
Fast Color
 
Available 12/12
Thursday Night Football: Jets @ Ravens (NFL)
 
Available 12/13
Bumblebee 
The Expanse, Season 4 (Amazon original)
 
Available 12/18
The Kid 
 
Available 12/20
The Aeronauts (Amazon original movie)
The Wedding Year
 
Available 12/21
The Kill Team 
 
Available 12/25
Night Hunter 
 
Available 12/30
Transformers: Dark of the Moon
What Men Want 
Wonder Park 
 
Available 12/31
Man on the Moon 
 
December TBD
LOL: Last One Laughing, Season 2 (Amazon original)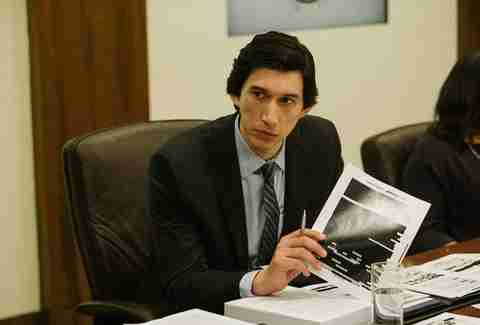 Everything that arrived in November
Available 11/1
A View To A Kill 
Bad Santa
Big Top Pee-Wee 
Chinatown
The Counterfeit Traitor 
Diamonds Are Forever 
Die Another Day
Double Jeopardy 
Dr. No 
Escape From Alcatraz 
Everything You Always Wanted To Know About Sex * But Were Afraid To Ask 
Fatal Attraction 
Fire with Fire 
The Firm 
Flashdance
For Your Eyes Only 
Freelancers 
From Russia With Love 
Gloria (English Subtitled)
Goldeneye 
Goldfinger 
Kingpin 
Licence To Kill 
Light Sleeper 
Live And Let Die 
The Living Daylights
L.O.L. Surprise: Winter Disco Movie (Amazon original special)
The Man with the Golden Gun
Moonraker 
Never Say Never Again 
Octopussy 
On Her Majesty's Secret Service 
Overlord 
Reds 
The Ring 
Save the Last Dance 2
Soapdish 
The Spy Who Loved Me 
Summer's Moon
Sweeney Todd: The Demon Barber of Fleet Street 
Thunderball 
Tom Clancy's Jack Ryan, Season 2 (Amazon original)
Tomorrow Never Dies
Training Day 
Tyler Perry's Madea's Big Happy Family 
Tyler Perry's Madea's Witness Protection 
The World Is Not Enough 
You Only Live Twice 
Available 11/6
Texas Chainsaw 3D 
Available 11/7
Thursday Night Football: Chargers @ Raiders 
 
Available 11/8
One Child Nation (Amazon original movie)
Available 11/13
Anna and the Apocalypse 
Romans
Available 11/14
Instant Family 
The Souvenir 
Thursday Night Football: Steelers @ Browns 
Available 11/15
Creed 2 
The Man in the High Castle, Season 4 (Amazon original)
Available 11/19
Bottom of the 9th 
 
Available 11/20
The Fanatic 
Available 11/21
Thursday Night Football: Colts @ Texans 
Available 11/22
Brittany Runs a Marathon
Costume Quest: Christmas Special (Amazon original)
The Feed, Season 1
 
Available 11/29
The Report (Amazon original movie)
 
Available 11/30
Low Tide