Hulu is doing fine work in the movie department as it continues to compete with the likes of Netflix and Amazon for streaming supremacy. If you want to explore the catalog in more depth, the new month brings dozens of fresh titles to the platform. Binge away! 
Recommended Video
Feelreal Multisensory VR Lets You Smell Movies!
Highlights
Borat: Cultural Learnings of America for Make Benefit Glorious Nation of Kazakhstan (available 5/1)
If British comedian Sacha Baron Cohen wasn't already on your radar in 2006, his off-the-wall mockumentary made him and his unfiltered comedic style a household name. In Borat, the comedian plays the titular character, Borat Sagdiyev, a TV reporter from Kazakhstan sent to America to report on Western culture -- a journalistic effort that turns into an insane ploy to hunt down Pamela Anderson and make her his wife ("My wife!") after seeing her grace his screen while watching Baywatch. The controversial film really goes there, and contains so many memorable lines that people are still quoting it over a decade later. Inappropriate it may be, but it's funny as hell. 
Catch-22 (Hulu original series) (available 5/17)
A big-budget adaptation of the Joseph Heller novel is coming to Hulu in the form of a limited series. It's a George Clooney passion project, with the actor serving as executive producer and appearing in the show alongside Christopher Abbott, who stars as the main character, John Yossarian, an American bombardier stationed off the coast of Italy in the midst of World War II. Kyle Chandler and Hugh Laurie also star in the stacked cast of this classic WWII tale. 
Dazed and Confused (available 5/1)
You get older, but this last-day-of-school classic stays the same age. Richard Linklater's seminal '70s stoner flick (a precursor to Everybody Wants Some!!) lets you party with the cool kids on the eve of summer vacation -- who don't spare the poor freshmen from getting hazed. Most important, it introduced us to the mustachioed and prophetic Matthew McConaughey we know and love today.  
Everything else
Available 5/1
Anger Management 
Bait Shop
Billboard Dad
The Big Kahuna
The Birdcage
Black Rain
Borat: Learning of America for Make Benefit Glorious Nation Kazakhstan 
Breakdown 
Bully
The Burrower
Catacombs
Cecil B. Demented 
Center Stage 
Chocolat 
Chuck & Buck
Clerks 
Dazed and Confused 
Deuce Bigalow: Male Gigolo 
El Pantra 
The English Patient 
Fair Game 
Fatal Attraction 
Flashdance 
The Green Mile 
Ground Control 
Happy Endings  
Happy-Go-Lucky
Hardware 
Harsh Times 
Hoodlum 
Hunt for the Skinwalker 
Imagine Me and You 
Julie & Julia 
Kazaam 
The Krays  
Kygo: Stole the Show 
Laddie: The Man Behind the Movies
Larger than Life
The Landing
The Last Animals 
Le Divorce
The Lucky Ones
Made 
Major League 
Man of the House
Mermaids 
My Five Wives
New Guy
Nick of Time 
The Night We Never Met 
Passport to Paris 
Possums
The Pursuit of D.B. Cooper 
Repo! The Genetic Opera 
Rollerball 
Rollerball 
Shaolin Soccer 
Show of Force 
The Sicilian 
Slow Burn 
Spirit 
Star Kid 
Steak this Movie
Switching Goals 
The Time Machine 
The Toybox 
Things You Can Tell Just by Looking at Her 
Thirteen
Twelve Monkeys 
Twice Upon a Yesterday 
Under Siege 
Wargames 
Welcome to Mercy
Zombieland
 
Available 5/2
Dies Irae, Season 1 
 
Available 5/3
Into The Dark: All That We Destroy, Episode 8 (Hulu Original)
Don't Believe the Hype, Season 1
Everything's For Sale, Season 1 
Jobs Unlisted, Season 1 
Price the Hype, Season 1 
The Yellow Handkerchief 
 
Available 5/4
Drunk History, Season 6A 
Painkillers 
The Clovehitch Killer 
 
Available 5/6
Crash 
Unicorn 
 
Available 5/7
My Hero Academia, Season 3A  
 
Available 5/8
Hillbilly
 
Available 5/9
Action Point 
 
Available 5/10
Dinosaur 13 
 
Available 5/11
Marvel's Agent of S.H.I.E.L.D., Season 6 Premiere 
Above Majestic 
Driver X 
Funny Cow
One Million American Dreams 
Swimming With Men 
 
Available 5/12
Claws, Season 2
 
Available 5/13
Angels of Death, Season 1 
 
Available 5/14
The Bachelorette, Season 15 Premiere 
The Romantics 
 
Available 5/15
Big Bad BBQ Brawl, Season 2 
Bobby Flay's Barbecue Addiction, Season 4 
Burgers, Brews & 'Que, Seasons 1-3 
Cash Cab, Season 13 
Counting On, Seasons 2-3 
Diesel Brothers, Seasons 3-4 
Eat, Sleep, BBQ, Season 1 
Four Weddings, Seasons 7-8 
I Found the Gown, Seasons 2-3 
La Promesa, Season 1 
Love It or List It, Season 12 
The Little Couple, Seasons 11-12 
A Breath Away 
Astral 
Beautiful Girls 
Egg 
Getting Grace 
Iris 
Little Voice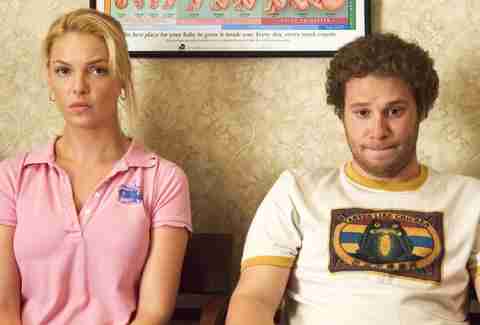 Available 5/16
MasterChef Celebrity Family Showdown, Special Part 1 
Knocked Up 
 
Available 5/17
Catch-22 (Hulu Original)
Punisher: War Zone 
The Punisher 
 
Available 5/18
Thanks for Sharing 
The Riot and the Dance: Earth 
 
Available 5/20
Federal Hill 
 
Available 5/21
Preacher, Season 3 
Bernie the Dolphin 
Jesus' Son 
 
Available 5/22
Tracers 
 
Available 5/23
Baywatch
MasterChef Celebrity Family Showdown, Special Part 2 
Backtrace
Lulu on the Bridge 
 
Available 5/26
Morning Glory 
 
Available 5/27
Broad City, Season 5 
The Frozen Ground 
 
Available 5/28
Against the Clock 
 
Available 5/29
America's Got Talent, Season 14 Premiere
Songland, Series Premiere 
The Terror, Season 1 
 
Available 5/30
American Ninja Warrior, Season 11 Premiere 
Angie Tribeca, Season 4 
Everything that arrived in April
Available 4/1
1492: Conquest of Paradise 
The Addams Family 
Addams Family Values 
Akeelah and the Bee 
Alone, Season 5 
America's Prince: The John F. Kennedy Jr. Story
An Everlasting Piece
Ancient Aliens, Seasons 1, 2, 3, 13 
At Close Range 
Barton Fink 
Beethoven 
Beethoven's 2nd
Beethoven's 3rd 
Behind Bars: Rookie Year, Season 1 
Beverly Hills Cop II
Big Fat Liar 
Blow 
Blown Away 
Born Behind Bars, Season 1 
Bounce  
The Cable Guy 
Case 39 
The Clearing 
Cold Mountain 
Cults and Extreme Belief, Season 1 
Curious George: Follow that Monkey 
Darkness
The Dark Mile 
Days of Thunder 
Diamonds are Forever 
Die Another Day 
Dr. Dolittle: Tail to the Chief 
Dragonslayer 
Eastern Promises
Escape from L.A. 
Everything Must Go 
The Falcon and the Snowman 
Foxfire 
Funny About Love 
Funny Cow 
Gloves Off
Goldfinger 
Halloween H20: 20 Years Later 
Happy Feet 
Hollywood Homicide 
Hot Shots! Part Deux 
I Think I Love My Wife 
In A World… 
Intervention, Season 20 
Into The Dark: I'm Just F*cking With You (Hulu Original)
The Jerk 
Jersey Girl 
Kill the Irishman 
Law of the Lawless 
Liberty Stands Still 
License to Drive 
Like Mike 
Little Monsters 
Little Women: LA, Season 4 
Live and Let Die 
The Living Daylights 
The Man with the Golden Gun 
The Minus Man 
Mountain Men, Season 1 
Never Say Never Again
Octopussy 
One Million American Dreams 
Painkillers 
Penelope 
Playing By Heart 
Practical Magic 
Primal Fear 
Project Nim
Racing with the Moon 
Raising Tourettes, Season 1  
The Real Housewives of Potomac, Season 3 
Scary Movie 2 
The Seven Year Itch 
Sex Drive 
The Shining
Six Degrees of Separation 
The Spy who Loved Me 
Stories we Tell 
Sunshine Cleaning 
The Time Traveler's Wife 
Ultraviolet
Undisputed 
Uninvited Guest 
Up in Smoke 
Up in the Air 
White Noise 
The World is Not Enough 
You Only Live Twice 
 
Available 4/2
A Quiet Place 
Air Strike 
One-Punch Man, Special  
Weightless 
 
Available 4/5
Marvel's Cloak & Dagger, Season 2 Premiere 
 
Available 4/7
Rick Steves' Europe, Season 10 
 
Available 4/8
Finding Your Feet 
Paranormal Activity 2 
 
Available 4/9
Destroyer 
One-Punch Man, Season 2 
Available 4/10
The Bold Type, Season 3 Premiere 
Chio's School Road, Season 1 
How Not to Summon a Demon Lord, Season 1 
 
Available 4/11
The Last Ship, Season 5 Premiere 
Tyrel
 
Available 4/12
Pledge 
 
Available 4/14
Steve Jobs: The Man in the Machine  
 
Available 4/15
90 Day Fiancé: Happily Ever After?, Season 3 
Ayesha's Home Kitchen, Seasons 1&2 
Barefoot Contessa: Back to Basics, 11-13 
Dr. Pimple Popper, Season 1
Enchanted April 
Fixer Upper, Season 5
How the Earth Works, Season 1
The Last Alaskans, Seasons 2&3
Master of Disguise 
Obsession: Dark Desires, Season 2 
Pamela Smart: An American Murder Mystery, Season 1 
Treehouse Masters, Seasons 8-10 
Unearthed, Seasons 2&3 
We Are Columbine 
What on Earth, Seasons 2&3 
Yukon Men, Season 6 
 
Available 4/17
Bless This Mess, Series Premiere 
Overboard 
 
Available 4/18
I Am The Night, Season 1 
The Quake 
 
Available 4/19
Ramy, Complete Season 1 Premiere (Hulu Original)
 
Available 4/21
Book Club
Noma – My Perfect Storm
 
Available 4/22
The Posh Frock Shop, Season 1
The Next Three Days
The Sisters Brothers
 
Available 4/23
Arcadia
Beast of the Water
Overlord, Episodes 1-13
 
Available 4/24
Border 
Don't Go
 
Available 4/27
Welcome to the Rileys
 
Available 4/28
Attack on Titan, Season 3, Part 2 Premiere
 
Available 4/29
Fairy Tail, Season 9, Episodes 291-303
Waiting for Superman 
 
Available 4/30
Vikings, Season 5B
Hunting Evil