Hulu is doing fine work in the movie department as it continues to compete with the likes of Netflix and Amazon for streaming supremacy. If you want to explore the catalog in more depth, the new month brings dozens of fresh titles to the platform. Binge away!
Recommended Video
Here's Everything You Missed in the 'Deadpool 2' Trailer
Highlights
Punch-Drunk Love (available 6/1)
Does Paul Thomas Anderson's furious romantic comedy count as an Adam Sandler movie? The pieces are there: the Billy Madison star plays Barry, a novelty plunger salesman who battles his malicious sisters, a shadowy phone-sex extortionist, and the crippling effects of depression, all while falling in love with the woman of his dreams. With brighter lighting and a Top 40 soundtrack, it would follow in the tracks of Happy Gilmore and Big Daddy. In Anderson's hands, it's a melancholic character study that strangles Sandler's persona with his own vocal chords.
The Running Man (available 6/1)
Before they were governors, Arnold Schwarzenegger and Jesse "The Body" Ventura starred in multiple '80s action classics, and our country is better for it. This proto-Hunger Games dystopian thriller doesn't have quite the same cultural cachet as Predator, but it's worth your time nonetheless.
Trainspotting (available 6/1)
If you're looking for lessons from Danny Boyle's heroin opus: drugs can be fun, but sometimes they kill you. With that in mind, the film offers a great look into degenerate Scottish party culture and the way opiates can ravage the mind. You'll laugh! You'll cry! But, again: don't try this at home.
A whole bunch of Viceland shows (available 6/8)
Do you just love Weediquette? Can't get enough Bong Appetite? Hungry for more Hamilton's Pharmacopeia? Interested in Viceland's non-drug content? It's all dropping on Hulu this June.
Shutter Island (available 6/26)
It's difficult to dramatize grief. In his haunted adaptation of Dennis Lehane's pulpy gothic novel, director Martin Scorsese uses visceral horror imagery to convey despair. Leonardo DiCaprio's terrified mug is the film's spookiest special effect. With every grimace, furrowed brow, and anguished sob, he brings you into the tortured psyche of Edward Daniels, a man who cannot escape his past no matter how hard he tries. It's a carefully modulated performance that helps sell the film's occasionally wonky twists. More than anything, it makes you wish DiCaprio will return to the horror genre in the future. No, The Revenant doesn't count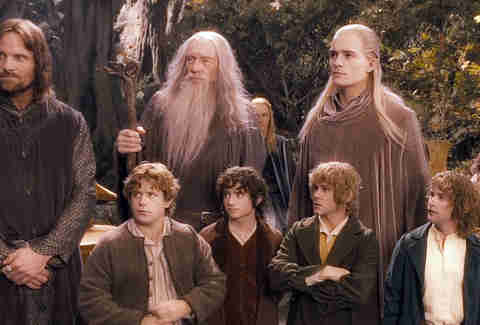 Everything else:
Available June 1
1492: Conquest of Paradise (1992)
2 Days in the Valley (1996)
A Beautiful Mind (2001)
Across the Universe (2007)
Allan Quatermain and the Lost City of Gold (1987)
Apollo 13 (1995)
Beer for My Horses (2008)
Bio-Dome (1996)
Blue Like Jazz (2012)
Boots on the Ground (2017)
Bowfinger (1999)
Brokeback Mountain (2005)
The Brothers Grimm (2005)
Burnt Offerings (1976)
Bull Durham (1988)
The Burbs (1989)
Chinese Box (1997)
Drive Me Crazy (1999)
Drop Zone (1994)
East is East (1999)
End of Days (1999)
Escape from Alcatraz (1979)
Event Horizon (1997)
The Eye (2005)
The Frozen Ground (2013)
Hard Rain (1998)
Harley Davidson and the Marlboro Man (1991)
Hellboy (2004)
The History Boys (2006)
House of D (2005)
I Am David (2004)
Inside (2018)
Into the West (1992)
Leprechaun (1993)
Leprechaun 2 (1994)
Leprechaun 4: In Space (1996)
Leprechaun 5: In the Hood (2000)
Leprechaun 6: Back 2 Tha Hood (2003)
Leprechaun: Origins (2014)
The Lord of the Rings: The Fellowship of the Ring (2001)
The Lord of the Rings: The Return of the King (2003)
The Lord of the Rings: The Two Towers (2002)
Mindhunters (2004)
Mutant Species (1995)
My Left Foot (1989)
Nanny Mcphee (2006)
Nurse 3-D (2014)
Panic (2000)
The Pink Panther Strikes Again (1976)
Punch Drunk Love (2002)
The Quick and the Dead (1995)
Rare Birds (2002)
Religulous (2008)
Restoration (1995)
Revenge of the Pink Panther (1978)
The Running Man (1987)
Scary Movie 2 (2001)
Spawn (1997)
Stanley & Iris (1990)
Sweeney Todd: The Demon Barber of Fleet Street (2007)
Tamara (2006)
Trainspotting (1996)
Universal Soldier (1992)
We Blew It (2017)
Where the Skin Lies (2017)
Windwalker (1980)
Available June 3
Max 2: White House Hero (2017)
Stargate (1994)
Available June 5
The Bold Type: Season 2 Pre-Premiere
My Hero Academia: Complete Season 2 Part 2 (Dubbed)
So You Think You Can Dance: Season 15 Premiere
Lions for Lambs (2007)
Available June 6
Gintama (2017)
Out of the Dark (2014)
Available June 7
Allure (2017)
Available June 8
Abandoned: Complete Season 1
Black Market: Complete Season 1
Black Market Dispatches: Complete Season 1
Bong Appetit: Complete Seasons 1-2
Cloak & Dagger: Series Premiere
Cyberwar: Complete Seasons 1-2
Flophouse: Complete Season 1
Fuck That's Delicious: Complete Seasons 1-2
Gaycation: Complete Seasons 1-2
Hamilton's Pharmacopeia: Complete Seasons 1-2
Hate Thy Neighbor: Complete Season 1
Huang's World: Complete Seasons 1-2
Nashville: Season 6 Midseason Premiere
Party Legends: Complete Seasons 1-2
Weediquette: Complete Seasons 1-3
What Would Diplo Do?: Complete Season 1
Woman: Complete Season 1
Available June 9
Precious (2008)
Simon Says (2006)
Available June 12
Disney Fairy Tale Wedding: Series Premiere
Available June 13
Bad Blood (2016)
Available June 14
24 Hours to Hell & Back: Series Premiere
Dirk Gently's Holistic Detective Agency: Complete Season 2
Available June 15
Marlon: Season 2 Premiere
35 and Ticking (2011)
Breakup at a Wedding (2013)
Cabin Fever: Patient Zero (2014)
The Clintons: An American Odyssey (2012)
Hellbound: Hellraiser II (1988)
The House October Build (2014)
The House October Built 2 (2017)
Hunstville (2017)
In Too Deep (1999)
Low Down (2014)
Middle of Nowhere (2010)
Nina (2016)
Playin' For Love (2013)
Sirens (1993)
Smoke (1995)
So This is Christmas (2013)
Tell Them Anything You Want: A Portrait of Maurice Sendak (2009)
The Second Mother (2015)
Available June 16
Silent Witness: Complete Season 10-21
Baby Mama (2008)
Killing for Love (2017)
Transformers: The Last Knight (2017)
Available June 17
Punisher: War Zone (2008)
Available June 18
Shades of Blue: Season 3 Premiere
Available June 22
The Other Guy: Complete Season 1
Available June 23
Rick & Morty: Complete Season 3
Curious George 3: Back to the Jungle (2015)
Available June 25
Ballet 422 (2014)
Available June 26
Shutter Island (2009)
Available June 27
Swan Princess 8 (2018)
The Thousand Faces of Dunjia (2017)
Available June 29
10 x 10 (2018)
Available June 30
EuroTrump (2017)
Sign up here for our daily Thrillist email and subscribe here for our YouTube channel to get your fix of the best in food/drink/fun.