Hulu is doing fine work in the movie department as it continues to compete with the likes of Netflix and Amazon for streaming supremacy. If you want to explore the catalog in more depth, the new month brings dozens of fresh titles to the platform. Binge away! 
Recommended Video
Acquired Taste: Blood Rice Cakes With Timothy DeLaGhetto and Justina Valentine
Highlights
Shrill, Season 2 premiere (Hulu original) (available 1/24)
Last year SNL mainstay Aidy Bryant made her leading lady debut in Shrill as a woman determined to become confident in herself and her life, and now the series is coming back. This season, Bryant's character Annie is no longer a pushover, and is ready to focus on her career as a writer, even confronting the online troll who's attacked her in the past.  
Endlings, Series premiere (Hulu original) (available 1/17)
This new teen sci-fi series focuses on a family in the near future who join an alien on its mission to save endangered species when its spaceship lands in their backyard. 
Fighting with My Family (available 1/30)
Florence Pugh had a big year starring in Midsommar and Little Women, but if you missed the chance to see her in one of the most underrated movies of 2019, Fighting with My Family, now's your chance because it's headed to Hulu. Here, the up-and-comer stars opposite Dwayne "The Rock" Johnson and Lena Headey as a member of a family who makes a living on the road by wrestling at various venues.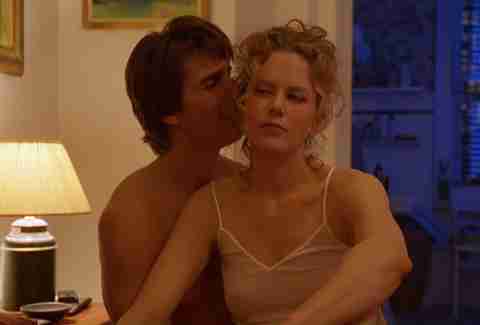 Everything else
Available 1/1
American Buffalo
Arbitrage
Bachelor Party
The Bellboy
Blood Diamond
Bring It!, Season 4
Brockmire, Season 3
Captivity
Cinderfella
The Conspirator
The Cookout
Crazy About Tiffany's 
Crisscross
Cube
Cube 2: Hypercube
Cube Zero
The Curse of Oak Island, Seasons 2-3, 6
Damages, Seasons 1-5
Dangerous Curves
Dennis the Menace
Dennis the Menace Strikes Back
Deputy, Series premiere
Divided States, Season 1
Dracula 3000
Drop Dead Sexy
Eyes Wide Shut
Fierce People
The Final Cut
The French Connection
Fox's New Year's Eve Special With Steve Harvey
Girls! Girls! Girls!
Glam Masters, Season 1
Golden Gate
The Good Guy
Gone
Grace Unplugged
Gridiron Gang
Hoarders, Season 10
How to Eat Fried Worms
Hunting JonBenet's Killer: The Untold Story, Season 1
Kansas
Knowing
Last Rites
The Last Boy Scout
The Little Richard Story
Making a Model with Yolanda Hadid, Season 1
Married at First Sight, Season 8
MASH
Mighty Morphin Power Rangers: The Movie
Music from Another Room
My Best Friend's Wedding
Mystery Team
P2
Pacific Heights
Party of Five, Series premiere
The Patsy
Pi
Project Runway All Stars, Season 7
The Polar Express
The Pom Pom Girls
The Possession
Rescue Me, Seasons 1-7
Secret Life of a Gang Girl: The Untold Story, Season 1
Shy People
Star Trek: The Motion Picture
Star Trek II: The Wrath of Khan
Star Trek III: The Search for Spock
Star Trek V: The Final Frontier
Star Trek VI: The Undiscovered Country
Star Trek: Insurrection
Swamp People, Season 10
Swimming with Sharks
The Tenant
Two Family House
Unforgettable
Uptown Girls
Available 1/2
Raise Hell: The Life and Times of Molly Ivins
Available 1/3
Last Man Standing, Season 8 premiere
Available 1/5
Black Cover, Season 1
Sex Guaranteed
Available 1/6
The 77th Annual Golden Globe Awards
Conan the Barbarian
The Art of Self Defense
Available 1/7
America's Got Talent: The Champions, Season 2 mid-season premiere
The Bachelor, Season 24 premiere
Jeopardy!: The Greatest of All Time
Manifest, Season 2 mid-season premiere
Available 1/8
Ellen's Game of Games, Season 3 mid-season premiere
Gordon Ramsay's 24 Hours to Hell and Back, Season 3 premiere
Zoey's Extraordinary Playlist, Series premiere
Available 1/9
Meet Wally Sparks
Available 1/10
Homeland, Season 6-7
Shriek If You Know What I Did Last Friday the 13th
Available 1/11
Lincoln Rhyme: Hunt for the Bone Collector, Series premiere
Available 1/12
Little Men
Available 1/13
Lodge 49, Season 2
Available 1/16
Good Trouble, Season 2 mid-season premiere
Available 1/17
Endlings, Series premiere (Hulu original)
Everything's Gonna be Okay, Series premiere
Grown-ish, Season 3 mid-season premiere
The Skeleton Twins
Available 1/19
Justified, Seasons 1-5
Life, Animated
Available 1/20
9-1-1: Lone Star, Series premiere
The Detour, Season 4
Love Island (UK), Season 6 premiere
Honeyland
Available 1/22
Bakers vs. Fakers, Season 1
Beat Bobby Flay, Seasons 6-7
Chopped, Seasons 32-35
Cold Hearted, Season 1
Cooks vs. Cons, Seasons 1-3
Cutthroat Kitchen, Season 11
Dessert Games, Season 1
Dr. Pimple Popper, Season 2
Flea Market Flip, Seasons 10-12
Good Eats: Reloaded, Season 1
Guy's Grocery Games, Season 14
House Hunters, Seasons 111-117
House Hunters International, Seasons 113-115
Murder in the Heartland, Season 2
Puppy Bowl, Seasons 14-15
Spring Baking Championship, Seasons 1-4
Unexpexted, Seasons 1-2
Worst Cooks in America, Seasons 11-13
Available 1/23
The Prodigy
Available 1/24
Shrill, Season 2 premiere (Hulu original)
Outmatched, Series premiere
The Bold Type, Season 4 mid-season premiere
Tokyo Ghoul, Season 3B
Available 27
Brian Banks
Luce
Available 1/30
Fighting with My Family
Everything that arrived in December
Available 12/1
2 Fast 2 Furious 
28 Weeks Later 
A Better Life 
A Fairly Odd Movie: Grow Up, Timmy Turner! 
Airheads 
Almost Famous 
The Aviator 
Behind Enemy Lines 
Bug 
Ca$h 
Cheri 
Downhill Racer 
Escape from Mr. Lemoncello's Library
The Fast and the Furious 
The Fast and the Furious: Tokyo Drift 
Footloose 
Gintama, Season 1 
Half-Shell Heroes: Blast to the Past 
Hamlet 
Havana Motor Club 
Heartbreakers 
Hellboy II: The Golden Army
In Secret 
Just Married
Kill Bill: Volume 1 
Kill Bill: Volume 2 
Legend of the Drunken Master
LOL 
The Massively Mixed-Up Middle School Mystery
Meet Joe Black 
Nobody's Fool
Out of Time 
The Pawnbroker 
Phase IV
Prancer  
Rags 
Road House 
Secretary 
Set Up 
Some Kind of Wonderful
Sorority Row 
The Spirit
Splitting Adam 
Swindle 
Transporter 2 
Unikitty, Season 2A (Cartoon Network)
Wall Street
The Winning Season 
 
Available 12/2
 This One's For the Ladies
 
Available 12/3
The Great Christmas Light Fight, Season 7 premiere
Making It, Season 2 premiere 
My Boss's Daughter 
Vanderpump Rules, Season 7 
Younger, Season 6 
 
Available 12/4       
Brad Paisley Thinks He's Special
CMA Country Christmas
Fruits Basket, Season 1
 
Available 12/5        
How to Train Your Dragon: Homecoming 
How to Train Your Dragon: Snoggletog Log 
Killers Anonymous 
The Moody's, Series premiere 
 
Available 12/6
Burden of Truth, Season 2 
Into The Dark: A Nasty Piece of Work (Hulu Original)
The Push 
Reprisal, Season 1 premiere (Hulu Original)
Top Chef, Season 16
 
Available 12/8
From Paris with Love 
 
Available 12/9
Miss Universe 2019
 
Available 12/11
Ellen's Greatest Night of Giveaways, Series premiere 
Fast Color 
Sherman's Showcase, Season 1 
 
Available 12/12
Blackfish 
 
Available 12/13
Bumblebee
Depraved
The Great American Baking Show, Season 5 premiere (ABC)
Marvel's Runaways, Season 3 premiere (Hulu Original)
The Sounds of Silence 
 
Available 12/16
American Gangster
Fast & Furious 
Wild Rose 
 
Available 12/17
Holidays with the Houghs
Mighty Magisworlds, Season 2B 
 
Available 12/18
The Kid 
Killing Eve, Season 2
Live in Front of a Studio Audience: All in the Family and Good Times
 
Available 12/19
Cold Case Hammarskjold
Mix, Season 1
 
Available 12/20
Miss America Pageant
Loro 
 
Available 12/23
Pawn Sacrifice
 
Available 12/24
Black Jesus, Season 3 
 
Available 12/27
Into The Dark: Midnight Kiss (Hulu Original)
The Day Shall Come 
 
Available 12/28
Better Things, Season 3
 
Available 12/29
Preacher, Season 4 
  
Available 12/30
Anesthesia 
Flirty Dancing, Series premiere
OK K.O., Let's Be Heroes!, Season 2B 
The Orville, Season 2 
Running with the Devil
Transformers: Dark of the Moon
What Men Want 
Wonder Park
Need help finding something to watch? Sign up here for our weekly Streamail newsletter to get streaming recommendations delivered straight to your inbox.