A new month means a new slew of movies and shows are added to your favorite streaming platforms. The full list of additions arriving in May is below, starting with our curated picks of the most intriguing programming that's new on Netflix this month. But first, let's take a look at things expiring by June 1, so that you can prioritize accordingly.
Recommended Video
'Captain Marvel' Is Smashing the Box Office
What's leaving
Expiring 5/31
Clerks (1994)
Expiring 6/1
A Wrinkle in Time (2003) 
About a Boy (2002) 
Bounce (2000) 
Bridget Jones's Diary (2001) 
The Chronicles of Riddick: Dark Fury (2004) 
Clear and Present Danger (1994) 
Click (2006) 
Darkman (1990) 
Disney Animation Collection: Vol. 5: Wind in the Willows 
Dude, Where's My Car? (2000) 
Duplex (2003) 
Elias: Rescue Team Adventures (Season 1)
The Faculty (1998) 
Far From Home: The Adventures of Yellow Dog (1995) 
Ghost (1990) 
Groundhog Day (1993) 
Hamlet (2000) 
Hercules (1997) 
In the Bedroom (2001) 
Jersey Girl (2004) 
Kinky Boots (2005) 
Lassie (2005) 
Losing Isaiah (1995) 
Madonna: Truth or Dare (1991) 
Marvin's Room (1996) 
Music of the Heart (1999) 
My Boss's Daughter (2003) 
Nine Months (1995) 
The Others (2001) 
Paris Is Burning (1990) 
Private Parts (1997) 
Proof (2005) 
Schoolhouse Rock!: Earth (2009) 
The Sisterhood of the Traveling Pants (2005) 
The Station Agent (2003) 
The Stepford Wives (2004) 
Stir of Echoes (1999) 
Stir of Echoes 2: The Homecoming (2007) 
The Super Hero Squad Show (Seasons 1-2)
Velvet Goldmine (1998) 
View From the Top (2003) 
Wayne's World (1992) 
The Yards (2000)
May highlights
Bring It On (available 5/1)
Admit it: your spirit fingers could use some work. Netflix adds to its teen-movie canon with this turn-of-the-millennium cheer-com, which follows the competing antics of rival squads led by Kirsten Dunst and Gabrielle Union, respectively. There's plenty of goofy choreography and crass teen humor to keep you entertained. 
The Nutty Professor (available 5/1)
Eddie Murphy's 1996 remake of the 1963 Jerry Lewis classic mocks the morbidly obese in a way that feels a little mean-spirited 20 years later, but it's worth watching to marvel at the comedian's chameleonic ability to play multiple characters in the same cast at the same time. Plus, those fat suits, wigs, and prosthetics are entertaining enough out of context.
Sixteen Candles (available 5/1)
John Hughes' seminal Molly Ringwald romance set the template for every high school rom-com that followed. The eve of Samantha's 16th birthday -- and her big sister's wedding day -- is jam-packed with every teen trauma imaginable, but the cringes are grounded in sincere comedy. Featuring a career-making cameo from Anthony Michael Hall, as the freshman nerd trying to score big. 
Chef's Table: Season 2, Part 1 (available 5/27)
This Netflix original docuseries take food porn to the next level and beyond. Travel to far-flung locales to watch groundbreaking chef-pioneers push their art form past its limits. This season features boldface names from the culinary world such as Grant Achatz, Enrique Olvera, and many more.
Bloodline: Season 2 (available 5/27)
Critical responses to Netflix's moody family drama set in swampy Florida were mixed, but the Rayburn family saga is back for a second installment, bearing the ominous tagline, "Good people may have to do some very bad things." Starring Kyle Chandler as the detective patriarch, Ben Mendelsohn as his black sheep of a brother, and lots of voice-overs. 
The Do-Over (available 5/27)
Adam Sandler and David Spade's Netflix-exclusive action-adventure looks like a much dumber version of an Elmore Leonard novel. Sandler plays bad cop to Spade's straitlaced family man -- and fakes their deaths to give the buddies a fresh new start. If you liked watching this duo in I Now Pronounce You Chuck & Larry or Grown Ups, you'll probably dig The Do-Over.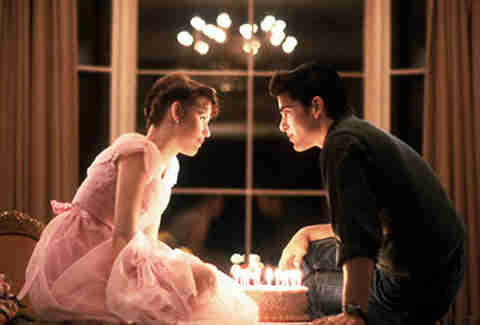 Other May arrivals
Available 5/1
A Study in Sherlock (2016)
Admiral (2015)
Ava's Possessions (2015)
Bring It On: All or Nothing (2006)
Easy Living: Seasons 1-3
El Crítico (2013)
FernGully 2: The Magical Rescue (1998)
Finger of God (2007)
Gary Gulman: It's About Time (2016)
Great Expectations (1998)
I Am Road Comic (2014)
Jesus Town, USA (2014)
Just Friends (2005)
Kevin Hart Presents Keith Robinson: Back of the Bus Funny (2015)
Kevin Hart Presents Lil Rel: RELevent (2015)
Kevin Hart Presents: Plastic Cup Boyz (2015)
LoliRock: Season 1 (2014)
My Last Day Without You (2011)
Off the Map (2013)
Palm Trees in the Snow (2015)
Pleasantville (1998)
Shark Lake (2015)
She's Beautiful When She's Angry (2014)
Sugar Coated (2015)
Terra (2015)
Things We Lost in the Fire (2007)
To Catch a Thief (1955)
Tom Petty and the Heartbreakers: Runnin' Down a Dream (2007)
Who's Driving Doug (2016)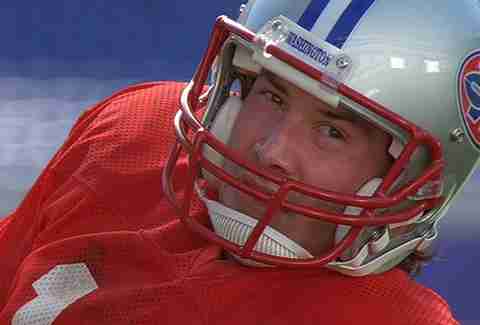 Available 5/2
The Replacements (2000)
Available 5/3
Submerged (2015)
Available 5/4
The Keeping Room (2015)
Shanghai Knights (2003)
Available 5/5
Fourth Man Out (2015)
Marseille (2016)
Available 5/6
Ali Wong: Baby Cobra (2016)
Baby Daddy: Season 5
Grace and Frankie: Season 2
Young & Hungry: Season 3
Available 5/8
The Chosen Ones (2015)
Available 5/9
A Stand Up Guy (2015)
Available 5/10
Eisenstein in Guanajuato (2015)
Available 5/11
Chelsea (2016)
Goosebumps (2015)
They Look Like People (2015)
Available 5/12
Bleeding Heart (2015)
Available 5/15
We Are Still Here (2015)
Yo Soy la Salsa (2014)
Available 5/17
American Dad!: Season 10
Kindergarten Cop 2 (2016)
Slasher: Season 1 (2016)
Available 5/18
A Girl Like Her (2015)
Available 5/19
Benders: Season 1 (2015)
Available 5/20
Lady Dynamite: Season 1
Available 5/22
David and Goliath (2015)
The Letters (2014)
The Ouija Experiment 2: Theatre of Death (2015)
Available 5/23
Electricity (2014)
Available 5/26
Graceland: Season 3
The Last Man on the Moon (2016)
Available 5/27
The Do-Over (2016)
Mako Mermaids: Season 4
Available 5/28
Hell on Wheels: Season 5

Sign up here for our daily Thrillist email, and get your fix of the best in food/drink/fun.