A new month means a new slew of movies and shows are added to Netflix -- and many are taken away. The full list of titles arriving in August is below, but first, let's look at the most intriguing programming hitting the streaming service this month. And remember: You can download them now!
Highlights
Jackie Brown (available 8/1)
For all their blood, guts, and mayhem, the best Quentin Tarantino movies are love stories. Functioning as both a savvy blaxploitation riff and a tender tribute to QT's literary hero Elmore Leonard, Jackie Brown follows Pam Grier's flight attendant title character and a weary bondsman (Robert Forster), as they slowly fall for each other while outsmarting an endless barrage of con men, wise guys, and dumbasses. And, damn, is there a movie with a better final shot?
Wet Hot American Summer: Ten Years Later (available 8/4)
The follow-up to the follow-up to 2001's Wet Hot American Summer drops at the beginning of August, with most of the original cast returning. If the success of Wet Hot American Summer: First Day of Camp can be replicated, you're in for a worthy binge during the dog days.
Atypical: Season 1 (available 8/11)
An 18-year-old on the autism spectrum (It Follows' Keir Gilchrist) wants a girlfriend and more independence, but his mother seems reticent. Family awkwardness seems bound to ensue.
Marvel's The Defenders: Season 1 (available 8/18)
What happens when you put Daredevil, Jessica Jones, Luke Cage, and the Iron Fist in the same TV show? This new Netflix original show, which has been in the works for several years as the heroes have had their own series rolled out.
What Happened to Monday? (available 8/18)
Netflix continues to flex its muscles in the big-budget blockbuster arena, unveiling this dystopian future thriller starring Willem Dafoe, Glenn Close, and Noomi Rapace. Rapace plays septuplets (seriously!) living in a world that forbids families from having more than one child, so each of the septuplets can only go outside one day of the week. When "Monday" disappears, well, you get the title of the movie.
Death Note (available 8/25)
This feature-length adaptation of the popular Japanese manga shows what happens when an angry (and dumb!) high schooler finds a magical notebook.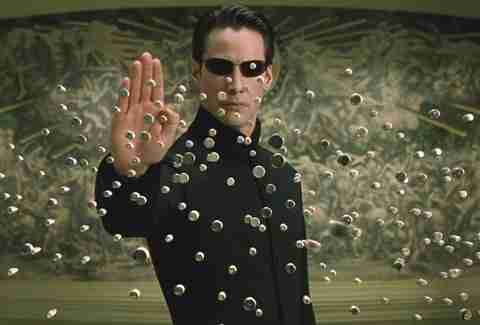 Everything else
Available 8/1
A Cinderella Story
Bad Santa
Cloud Atlas
Crematorium: Season 1
Everyone's Hero
Funny Games (US)
Innerspace
Lord of War
Maz Jobrani: Immigrant (Netflix original)
Nola Circus
Opening Night
Practical Magic
Sleepy Hollow
Small Soldiers
Surviving Escobar - Alias JJ: Season 1 (Netflix original)
The Addams Family
The Astronaut's Wife
The Bomb
The Hollywood Masters: Season 1
The Last Mimzy
The Matrix
The Matrix Reloaded
The Matrix Revolutions
The Number 23
The Royal House of Windsor: Season 1
The Truth About Alcohol
The Wedding Party
Tie The Knot
Who Gets the Dog?
Wild Wild West
Available 8/2
Jab We Met
The Founder
Available 8/3
Sing
The Invisible Guardian
Available 8/4
Icarus (Netflix original)
Voltron: Legendary Defender: Season 3 (Netflix original)
Available 8/5
Holes
Available 8/8
My Little Pony: Friendship Is Magic: Season 7 Episodes 1-13
Available 8/9
Black Site Delta
Available 8/10
Diary of an Exorcist - Zero
Available 8/11
Home: Adventures with Tip & Oh: Season 3 (Netflix original)
Naked (Netflix original)
True and The Rainbow Kingdom: Season 1 (Netflix original)
White Gold (Netflix original)
Available 8/13
Arthur and the Invisibles
Hot Property
Mission Control: The Unsung Heroes of Apollo
Available 8/14
The Outcasts
Urban Hymn
Available 8/15
Barbeque
Brad Paisley's Comedy Rodeo (Netflix original)
21
A New Economy
All These Sleepless Nights
Donald Cried
Murderous Affair: Season 1
My Ex-Ex
The Sweet Life
Available 8/16
Gold
Available 8/18
Dinotrux: Season 5 (Netflix original)
Glitter Force Doki Doki: Season 1 (Netflix original)
I Am Sam
What Happened to Monday (Netflix original)
Available 8/19
Hide and Seek
Available 8/20
Camera Store
Available 8/21
AWOL
Bad Rap
Beautiful Creatures
Gomorrah: Season 2
Unacknowledged
Available 8/22
Lynne Koplitz: Hormonal Beast (Netflix original)
Sadie's Last Days on Earth
Available 8/23
Feel Rich
Available 8/25
Disjointed: Part 1 (Netflix original)
DreamWorks Dragons: Race to the Edge: Season 5 (Netflix original)
Once Upon a Time: Season 6
Available 8/29
Bring It On: Worldwide #Cheersmack
Ryan Hamilton: Happy Face (Netflix original)
The Good Place: Season 1
Available 8/31
Be Afraid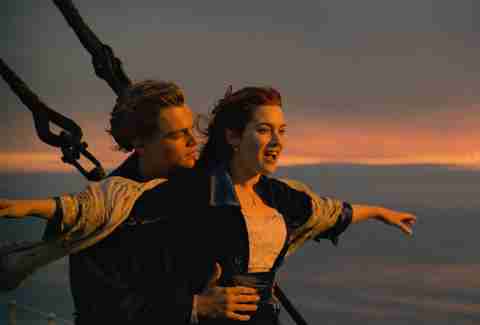 Everything that arrived in July
Available 7/1
Titanic (1997)
Best in Show (2000)
The Originals: Season 4
Free Willy (1993)
Disney's The Mighty Ducks (1992)
Madagascar: Escape 2 Africa (2008)
Capo "El amo del tunel": Season 1
El Barco: Season 1
The Truth Is in the Stars (2017)
Deep Water: Season 1
E.T. the Extra-Terrestrial (1982)
Hostages (Israel): Season 2
Zip & Zap and the Marble Gang (2013)
The Invisible Guest (Contratiempo) (2016)
Albion: The Enchanted Stallion (2016)
Liar's Dice (2009)
Offspring: Season 6
Boat Trip (2002)
Mixed Signals (1997)
Delicatessen (1991)
Caramel (2007)
Yours Fatefully: Season 1
The Ultimatum: Season 1
Unriddle II
Unriddle
Yes We Can!: Season 1
Spice Up: Season 1
World at Your Feet: Season 1
Emma (1996)
The Boy in the Striped Pajamas (2008)
Last Night (2010)
Out of Thin Air (2017)
Witnesses: Season 2
The Longest Yard (2005)
Jackass: Number Two (2006)
Punch-Drunk Love (2002)
Are We There Yet? (2005)
Are We Done Yet? (2007)
The Land Before Time (1988)
Dad (1989)
The Land Before Time II: The Great Valley Adventure (1994)
The Land Before Time III: The Time of the Great Giving (1995)
Here Alone (2016)
Spawn: The Movie (1997)
Code Name: The Cleaner (2007)
The Astronaut Farmer (2006)
Proof of Life (2000)
Matchstick Men (2003)
Taking Lives (2004)
Police Academy (1984)
Available 7/2
El Chema: Season 1
Available 7/3
Diamond Cartel (2017)
Extraordinary: The Stan Romanek Story (2013)
Available 7/4
The Standups: Season 1 (Netflix original)
Available 7/5
iZombie: Season 3
Available 7/6
Speech & Debate (2017)
The Void (2017)
Butter (2011)
Available 7/7
Castlevania: Season 1 (Netflix original)
Dawn of the Croods: Season 4 (Netflix original)
Degrassi: Next Class: Season 4 (Netflix original)
Luna Petunia: Season 2 (Netflix original)
1 Mile to You (Life At These Speeds) (2017)
Available 7/8
Bad Santa 2 (2016)
Horse Dancer (2017)
Available 7/9
Lion (2016)
Available 7/11
Gabriel Iglesias Presents The Gentleman Jerry Rocha
Available 7/14
Chasing Coral (Netflix original)
Friends from College (Netflix original)
To the Bone (Netflix original)
Buddy Thunderstruck: The Maybe Pile (Netflix original)
Available 7/15
Rake: Season 4
West Coast Customs: Season 4
Available 7/17
Uncertain Glory (1944)
Fittest on Earth: A Decade of Fitness (2017)
A Cowgirl's Story (2017)
Available 7/18
Aditi Mittal: Things They Wouldn't Let Me Say (Netflix original)
Ari Shaffir: Double Negative: Collection (Netflix original)
Girlfriends' Guide to Divorce: Season 3
Rogue One: A Star Wars Story (2016)
Available 7/20
Pretty Little Liars: Season 7B
Available 7/21
Ozark: Season 1 (Netflix original)
Last Chance U: Season 2 (Netflix original)
The Worst Witch: Season 1 (Netflix original)
Available 7/22
Railroad Tigers (2016)
Available 7/24
Victor (2015)
Available 7/25
Joe Mande's Award-Winning Comedy Special (Netflix original)
Munroe Island (2016)
Available 7/28
Daughters of Destiny: Season 1 (Netflix original)
The Adventures of Puss in Boots: Season 5 (Netflix original)
The Incredible Jessica James (Netflix original)
Available 7/31
After The Reality (2016)
Checkpoint (2017)
Dark Night (2017)
Taking Earth (2017)
Being Mary Jane: The Series: Season 4 -- Date TBD
Sign up here for our daily Thrillist email and subscribe here for our YouTube channel to get your fix of the best in food/drink/fun.