A new month means a new slew of movies and shows being added to Netflix (and bidding farewell to many others). The full list of titles arriving is below, but first, let's look at the most intriguing programming hitting the streaming service this month. If you want more viewing options, check out the best movies on Netflix and the best TV shows on Netflix.
Recommended Video
Why You Should Go See 'Glass' This Weekend
The Top 5
1. Velvet Buzzsaw (available 2/1)
Nightcrawler filmmaker Dan Gilroy teams up with Jake Gyllenhaal again to create another compelling cinematic experience, this time a satirical horror film about the exclusive, over-the-top LA art scene. The movie, which is absolutely bonkers, centers on a greedy group of art buyers who come into the possession of stolen paintings that, unbeknownst to them, turn out to be haunted, making their luxurious lives of wheeling and dealing overpriced paintings a living hell. Also featuring the likes of John Malkovich, Toni Collette, Billy Magnussen, and others, Velvet Buzzsaw is one of Netflix's best original movies to date.
2. Russian Doll (available 2/1)
Natasha Lyonne joins Amy Poehler and Leslye Headland, the writer-director of Bachelorette, to co-executive produce a female, episodic spin on a Groundhog Day. The dark comedy series will answer the question: What happens if you repeatedly die and repeatedly wake up in an Alphabet City bathroom with a very strange door during a party with Harry Nilsson playing? Lyonne also stars as the leading lady stuck in a coked-out fever dream, which as much as the series' premise is a wild nightmare, sounds like a dream come true casting.
3. Big Mouth: My Furry Valentine (available 2/8)
Following the great, recent season of Nick Kroll and Andrew Goldberg's animated comedy Big Mouth about the awkward woes of middle school, the series is getting a Valentine's Day special. To honor the holiday -- which admittedly sucks when you're 13, pubescent, and wishing your crush would shove some heart-shaped candy in your locker even though they probably won't -- the show is getting a one-off installment featuring all your favorites attempting to win each other's hearts.
4.The Umbrella Academy (available 2/15)
This new Netflix series, based on the graphic novel by My Chemical Romance's Gerard Way, reunites a wayward group of siblings (including two played by Ellen Page and Tom Hopper), born on the exact same day in 1989, after the mysterious death of their adoptive father, who had previously formed what he called the Umbrella Academy to train his children for a future apocalypse. As the siblings come together once again as adults, they attempt to discover the truth behind their pasts and who their father was -- so expect a lot of goth meets superhero vibes in this mysterious thriller. Oh, and Mary J. Blige appears as a time-traveling assassin. What more could you ask for from a comic book turned into a Netflix series?
5.High Flying Bird (available 2/8)
Written by Tarell Alvin McCraney (Moonlight) and directed by Steven Soderbergh, High Flying Bird follows sports agent Ray Burkey (André Holland) as he attempts to pitch an up-and-coming client under a great deal of pressure during a pro basketball lockout. Featuring an ensemble cast of Zazie Beetz, Zachary Quinto, Kyle Maclachlan, and others, as well as appearances by NBA players, the film, which just debuted at Sundance, is one of Netflix's biggest entries into the sports drama genre.
Everything else
Available 2/1
About a Boy
American Pie
American Pie 2
American Wedding
As Good as It Gets
Billy Elliot
Dear Ex (Netflix film)
The Edge of Seventeen
Final Destination 
Free Rein: Valentine's Day (Netflix original)
Hairspray
Hostel
Jaws
Jaws 2
Jaws 3
Jaws: The Revenge
Personal Shopper
Pretty in Pink
Russian Doll (Netflix original)
Siempre bruja (Netflix original)
True: Happy Hearts Day (Netflix original)
Velvet Buzzsaw (Netflix film)
Available 2/2
Bordertown, Season 2 (Netflix original)
Romance is a Bonus Book (Netflix original)
Available 2/3
Disney's Beverly Hills Chihuahua
Available 2/5
Ray Romano: Right Here, Around the Corner (Netflix original)
Available 2/6
The Soloist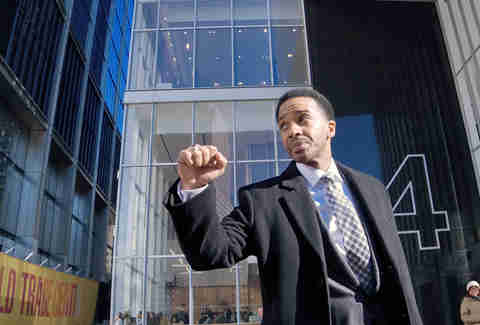 Available 2/8
Big Mouth: My Furry Valentine (Netflix original)
El árbol de la sangre (Netflix film)
High Flying Bird (Netflix film)
Kevin Hart's Guide to Black History (Netflix original)
¡Nailed It! México (Netflix original)
One Day at a Time, Season 3 (Netflix original)
ReMastered: The Two Killings of Sam Cooke (Netflix original)
The Epic Tales of Captain Underpants, Season 2 (Netflix original)
Unauthorized Living (Netflix original)
Available 2/9
The Break, Season 2 (Netflix original)
Available 2/10
Patriot Act with Hasan Minhaj, Volume 2 (Netflix original)
Available 2/11
Flavorful Origins: Chaoshan Cuisine (Netflix original)
Little Women
Available 2/14
Dating Around (Netflix original)
Ken Jeong: You Complete Me, Ho (Netflix original)
Available 2/15
The Breaker Upperers (Netflix film)
The Dragon Prince, Season 2 (Netflix original)
Larry Charles' Dangerous World of Comedy (Netflix original)
The Umbrella Academy (Netflix original)
Yucatan (Netflix film)
Available 2/16
Black Sea
Studio 54
The 40-Year-Old Virgin
Available 2/21
The Drug King (Netflix film)
Available 2/22
The Big Family Cooking Showdown, Season 2 (Netflix original)
Chef's Table, Volume 6 (Netflix original)
Firebrand (Netflix film)
GO! Vive a tu manera (Netflix original)
Paddleton (Netflix film)
Paris Is Us (Netflix film)
The Photographer of Mauthausen (Netflix film)
Rebellion, Season 2 (Netflix original)
Suburra, Season 2 (Netflix original)
Workin' Moms (Netflix original)
Available 2/25
Dolphin Tale 2
Available 2/26
Our Idiot Brother
Available 2/27
Unsolved: Tupac & Biggie
Available 2/28
Jeopardy!, Collection 2
The Rebound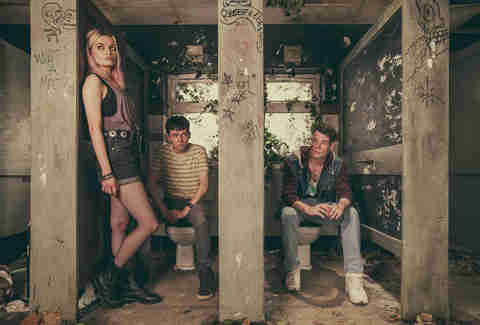 Everything that arrived in January
Available 1/1
A Series of Unfortunate Events, Season 3 (Netflix original)
Across the Universe
The Addams Family
Babel
Black Hawk Down
The Boy in the Striped Pajamas
City of God
Comedians of the World (Netflix original)
The Dark Knight
Definitely, Maybe
The Departed
Godzilla
Happy Feet
Hell or High Water
I Know What You Did Last Summer
Indiana Jones and the Kingdom of the Crystal Skull
Indiana Jones and the Last Crusade
Indiana Jones and the Raiders of the Lost Ark
Indiana Jones and the Temple of Doom
It Takes Two
Jay and Silent Bob Strike Back
Jersey Boys
Mona Lisa Smile
Mr. Bean's Holiday
The Mummy
The Mummy Returns
Pan's Labyrinth
Pinky Malinky (Netflix original)
Pulp Fiction
The Strangers
Swingers
Tears of the Sun
The Addams Family
The Boy in the Striped Pajamas
The Dark Knight
The Departed
The Mummy
The Mummy Returns
The Strangers
Tidying Up with Marie Kondo (Netflix original)
Watchmen
xXx
XXX: State of the Union
Available 1/2
Monty Python and the Holy Grail
Available 1/4
And Breathe Normally (Netflix film)
Call My Agent!, Season 3 (Netflix original)
El Potro: Unstoppable (Netflix film)
Lionheart (Netflix film)
Available 1/9
GODZILLA The Planet Eate (Netflix original)
Solo: A Star Wars Story
Available 1/10
When Heroes Fly (Netflix original)
Available 1/11
Friends from College, Season 2 (Netflix original)
ReMastered: Massacre at the Stadium (Netflix original)
Sex Education (Netflix original)
Solo (Netflix film)
The Last Laugh (Netflix film)
Available 1/15
Revenger (Netflix film)
Sebastian Maniscalco: Stay Hungry (Netflix original)
Available 1/16
American Gangster
Available 1/17
American Crime Story: The Assassination of Gianni Versace
Available 1/18
Carmen Sandiego (Netflix original)
Close (Netflix film)
FYRE: The Greatest Party That Never Happened (Netflix original)
GIRL (Netflix film)
Grace and Frankie, Season 5 (Netflix original)
IO (Netflix film)
Marvel's The Punisher, Season 2 (Netflix original)
Soni (Netflix film)
The World's Most Extraordinary Homes, Season 2 Part B (Netflix original)
Trigger Warning with Killer Mike (Netflix original)
Trolls: The Beat Goes On!, Season 5 (Netflix original)
Available 1/21
Justice (Netflix original)
Available 1/24
Conversations with a Killer: The Ted Bundy Tapes (Netflix original)
Hotel Transylvania 3: Summer Vacation
Available 1/25
Animas (Netflix film)
Black Earth Rising (Netflix original)
Club de Cuervos, Season 4 (Netflix original)
Kingdom (Netflix original)
Medici: The Magnificent (Netflix original)
Polar (Netflix film)
Unbreakable Kimmy Schmidt, Season 4 Part 2 (Netflix original)
Available 1/27
Z Nation, Season 5
Available 1/29
Gabriel "Fluffy" Iglesias: One Show Fits All (Netflix original)
Marvel Studios' Ant-Man and the Wasp
Available 1/30
Disney Pixar's The Incredibles 2