Just when you thought spring had exhausted every TV idea imaginable, summer's here with even more. Wait, you were gonna use June, July, and August to catch up on last month's biggest shows? Good one! To help you decide what to watch next, here's a rundown of the new series (the returning ones are over here) you won't want to miss.
I'm Dying Up Here
Premiere date: June 4
Network: Showtime
Why we're excited: Inspired by William Knoedelseder's nonfiction book I'm Dying Up Here: Heartbreak and High Times in Stand-Up Comedy's Golden Era, this drama follows a group of up-and-coming comics as they try to "make it big" in 1970s LA. Yes, this is another show about comedians trying to do comedy. But it comes with a grittier look at the cutthroat nature of the industry and finds inspiration from Jim Carrey's own journey to stand-up stardom.
Watch the trailer
Blood Drive
Premiere date: June 14
Network: Syfy
Why we're excited: Listen up, action junkies: If the Fast and the Furious franchise had a baby with Mad Max, then left that baby on Quentin Tarantino's doorstep for a super-twisted, definitely unwholesome upbringing, you'd get a rebel resembling Blood Drive. I don't know what more to say about this self-aware dystopian death-race other than, It looks fucking insane.
Watch the trailer
The Mist
Premiere date: June 22
Network: Spike
Why we're excited: "Fear. Human. Nature." That's not the tagline for the long-awaited sequel to An Inconvenient Truth, but the forthcoming adaptation of The Mist, about a haze of terror that consumes a small town. Expect the TV take to honor the heart of Stephen King's original novella while adding new characters, politics, and locations to the mix. Showrunner Christian Torpe pitched it as Ingmar Bergman's Jaws. King's already given it a stamp of approval.
Watch the trailer
Salvation
Premiere date: June 28
Network: CBS
Why we're excited: Salvation looks poised to snag viewers with apocalyptic thrills. The drama tells the story of a devil-may-care death chunk that's six months away from endangering the human race. (I'm, of course, referring to an asteroid and nothing else.) An MIT grad student, a tech superstar, and a low-level Pentagon official try their best to step in.
Watch the trailer
Gypsy
Premiere date: June 30
Network: Netflix
Why we're excited: This psychological thriller will introduce us to Jean Halloway (Naomi Watts), a Manhattan therapist in need of a career switch. "I will remain objective in my relationships, I will not violate the physical boundaries of the patient, I will always do no harm," she promises, before definitely breaking all those promises over the course of 10 episodes. Oh boy!
Watch the trailer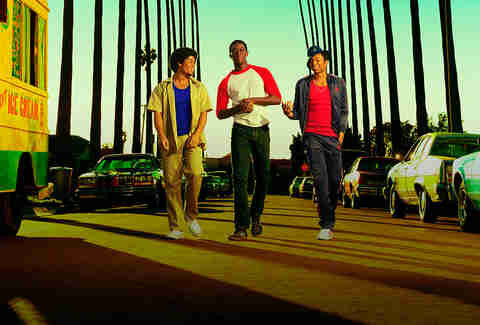 Snowfall
Premiere date: July 5
Network: FX
Why we're excited: It's about the cocaine epidemic that hit 1980s Los Angeles, the reverberations of which affected those in East LA, South Central, and even the CIA. The show touts the same advisers as The Americans, aiming to wrestle with the reality of changing neighborhoods while avoiding age-old conspiracy theories. "All of a sudden people who had no money had access to capital," EP John Singleton said at a Television Critics Association preview earlier this year. Added creator Dave Andron: "People describe it as a bomb being dropped."
Watch the trailer
I'm Sorry
Premiere date: July 12
Network: TruTV
Why we're excited: A strong cast, led by Veep regular Andrea Savage. Loads of inappropriate situations that probably warrant that apology. Savage plays a comedy writer trying to grow up alongside her straitlaced husband and impressionable daughter. Come for the jokes, stay for the life lessons? We'll see.
Watch the trailer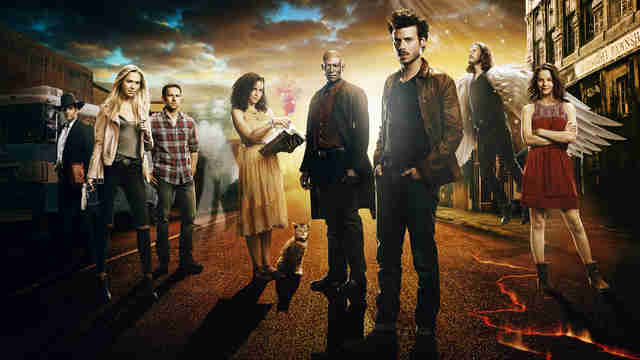 Midnight, Texas
Premiere date: July 24
Network: NBC
Why we're excited: In Midnight, adapted from another popular Charlaine Harris (the Sookie Stackhouse books) saga, it's weird if there isn't something wrong with you. In fact it's more customary to be a vampire, angel, psychic, or scene-stealing talking cat. Basically: Get ready for the broadcast version of True Blood.
Watch the trailer
Room 104
Premiere date: July 28
Network: HBO
Why we're excited: If you're still mourning the loss of Togetherness, take heart: Mark and Jay Duplass have an anthology about a $100 hotel coming soon to their go-to cable network. The duo will once again mine the magic of the mundane, as different patrons circulate through the same room in a series of episodes that feel more like mini-movies. Genres include comedy, drama, thriller, and horror, with room for things to get fantastical.
Watch the trailer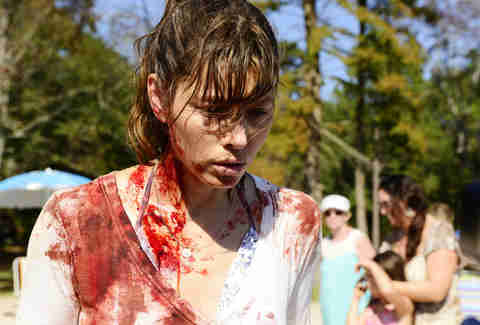 The Sinner
Premiere date: August 2
Network: USA
Why we're excited: It's been more than a decade since Jessica Biel has had a major role on TV. She returns in this limited series, based on Petra Hammesfahr's book of the same name, as a young mom who kills a man in full view of her family and friends. It'll be hard not to join Bill Pullman's investigator in obsessing over why this happens. Hopefully.
Watch the trailer
Marlon
Premiere date: August 16
Network: NBC
Why we're excited: This family sitcom (kinda) pulls from the real life of its star, Marlon Wayans, centering on a dad trying to do his own brand of co-parenting with the mother of his children. "It's a different kind of divorced couple, it's a different kind of love, and it's a different kind of TV dad," Wayans and co-star Essence Atkins tease. Also, a different, somewhat more appropriate Marlon.
Watch the trailer
The Defenders
Premiere date: August 18
Network: Netflix
Why we're excited: Daredevil, Luke Cage, Jessica Jones, and Iron Fist walk into a bar... and this is not a joke. This probably happens at least once in Marvel's next comic book project, which unites all of New York's heroes for more street-level fisticuffs and bickering. Per creator Marco Ramirez: If The Avengers are The Beatles of the superhero world, The Defenders are The Ramones.
Watch the trailer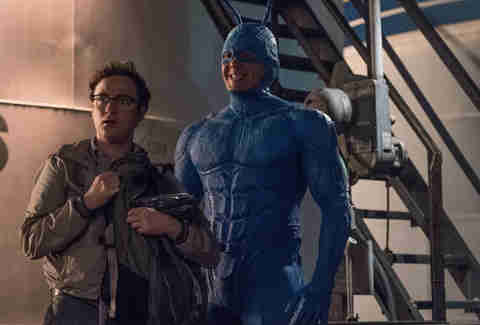 The Tick
Premiere date: August 25
Network: Amazon Video
Why we're excited: Original writer Ben Edlund has done the world a big kindness reviving his satirical crimefighter for Amazon. As we concluded last year, The Tick is a godsend for the people who are "sick of Hollywood's superhero movie dependency and the comic-book-obsessed who'd donate their life savings to a Batman and Robin reboot Kickstarter." Spoon indeed!
Watch the trailer
Sign up here for our daily Thrillist email, and get your fix of the best in food/drink/fun.