A lot of new and old TV shows are hitting the small screen this year, so to keep you sane as you set about diligently programming your VCR or other newfangled recording device, we've compiled this ridiculously comprehensive list of just about every major television premiere date announced so far, many of which we're excited about. Here's our guide to the year in TV, which we'll be updating frequently so keep checking back.
Note: ** indicates new shows.
Recommended Video
The 11 Best Horror Death Scenes in Movie History
January 14
**The Passage (FOX)
Based on the virus-infected, post-apocalyptic book series from Justin Cronin, this Ridley Scott-produced series adapts the books for the small screen, focusing on a father (Mark-Paul Gosselaar) and his daughter who is the test subject of a government agency plan to eliminate all disease. So many creepy things! Watch the trailer.
January 15
Corporate (Comedy Central)
This bleak comedy about office drones and the evil powers that be at the conglomerate where they work will definitely make you laugh. The show, now entering its second season, will also make you want to call in sick, so make sure to polish off your best go-to excuse for your boss. Watch the trailer.
January 16
**Deadly Class (Syfy)
From Avengers: Infinity War's Russo Brothers comes this anti-superhero high school series, based on the comic-book series of the same name, starring breakout rom-com star Condor in full tattoo sleeves, Benedict Wong as a no-nonsense headmaster, and Henry Rollins doing... something. Marcus (Wadsworth) joins King's Dominion Atelier of the Deadly Arts to study with the next generation of sarcastic assassins. Watch the trailer.
Schitt's Creek (Pop)
It's Season 5 of the cult comedy that your friends always tweeting about -- the one about a formerly rich family now living in a motel after losing their fortune (aka the one that stars Catherine O'Hara and Eugene Levy). Watch the trailer.
**Wayne (YouTube Premium)
Executive-produced by the writers of Deadpool and Deadpool 2, Wayne tells the story of a teenager's quest to find an old Trans Am that was stolen from his dad before he died. Watch the trailer.
January 17
**A Discovery of Witches (Sundance Now)
The hit British adaptation of Deborah Harkness' All Souls trilogy makes its way to American shores this January. It tracks the story of a reluctant alliance between a witch (Palmer) and a vampire (Goode), who must unravel the secrets of a mysterious book. Watch the trailer.
Star Trek: Discovery (CBS All Access)
The second season of this Star Trek prequel dabbles in the apocalypse as the crew of the USS Discovery encounters the warning shots of a suspicious new space creature, the Red Angel, that wants to end sentient life across the universe. Fun! Oh, and we meet a young, emo Spock. Watch the trailer.
January 18
**Carmen Sandiego (Netflix)
Millennials' favorite geography CD-ROM, board game, and '90s series Where in the World Is Carmen Sandiego? is getting a revamp as an animated Netflix series. Starring Gina Rodriguez as the voice of the titular criminal and Finn Wolfhard (Stranger Things, It) as her accomplice, the series is set to give more context into her thieving background. Watch the trailer.
Grace and Frankie (Netflix)
Dynamic comedy duo Jane Fonda and Lily Tomlin return as the titular characters in this family comedy about two women who discover late in life their husbands are romantically involved.
Marvel's The Punisher (Netflix)
One of Netflix's remaining Marvel series, this military thriller is set to return for its second season. Watch the trailer.
January 20
**Black Monday (Showtime)
This cynical, comedic look at the market crash in 1987 stars Don Cheadle and Andrew Rannells as a group of newbies attempting to take Wall Street by storm during the tumultuous period. Watch the trailer.
Crashing (HBO)
The Pete Holmes-led comedy about a dude trying to break into comedy after he learns his wife is cheating on him is now onto its third season. Watch the trailer.
High Maintenance (HBO)
More eclectic NYC clients put in calls for "The Guy" in this weed deliveryman series from Ben Sinclair. Watch the trailer.
SMILF (Showtime)
Frankie Shaw's comedy about a young, struggling single mother is back for its second season. Watch the trailer.
January 24
Broad City (Comedy Central)
Ilana Glazer and Abbi Jacobson's hilarious New York City-based comedy has one final season wrapping up their unconditional love friendship storylines. Yaas, queens! Watch the trailer.
**Conversations with a Killer: The Ted Bundy Tapes (Netflix)
While you may think you know everything there is to know about Ted Bundy, one of history's most infamous serial killers, this documentary digs through his own, archival accounts to give more insight into who he was. Watch the trailer.
January 25
**Black Earth Rising (Netflix)
The American debut of the BBC series of a woman, played by Michaela Coel, who was orphaned during the Rwandan genocide and later raised by an adoptive mother in London. Now as an adult, her lawyer mother takes on a case surrounding the crimes of an African militia leader that causes her to examine her past and where she came from more closely. Watch the trailer.
**Kingdom (Netflix)
A prince sets out to save his kingdom once it falls ill to a mysterious plague, while trying to uncover the truth what evil is causing the disaster in this Korean drama. Watch the trailer.
Unbreakable Kimmy Schmidt (Netflix)
The final six episodes of Tina Fey's oddball sitcom about a woman who was once trapped in an underground cult arrive this January. Will Ellie Kemper's endearing Kimmy finally find love and adjust to New York City in the 21st century? We can only hope! Watch the trailer.
January 27
**Rent: Live (FOX)
The latest live musical to hit TV is set to be an adaptation of Rent, the New York City story about a group of bohemians during the AIDS crisis, starring the likes of Vanessa Hudgens, Tinashe, Jordan Fisher, and more. Watch the trailer.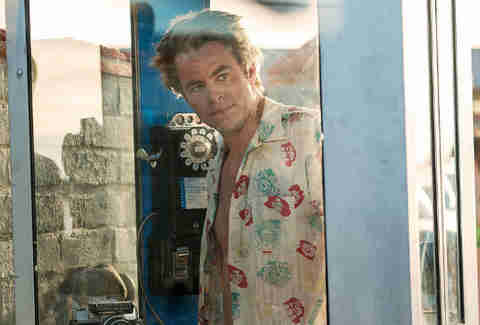 January 28
**I Am the Night (TNT)
A miniseries based on writer Fauna Hodel's autobiography, telling the story of a teenage girl who was left at a Nevada casino as a baby and connects with an investigative reporter (Chris Pine) in her young adulthood to uncover the seemingly seedy history of her birth mother's past. Very mysterious! Watch the trailer.
February 1
**Russian Doll (Netflix)
Natasha Lyonne teams with Amy Poehler and the writer-director of Bachelorette to put a druggie, New York, female spin on a Groundhog Day-style narrative. It's the show that will answer the question: What happens if you repeatedly die and repeatedly wake up in an Alphabet City bathroom with a very strange door during a party with Harry Nilsson playing? Watch the trailer.
February 8
One Day at a Time (Netflix)
The sincere family sitcom starring Rita Moreno and Justina Machado returns for Season 3 as the three generation Alvarez family continues navigate loss and life together.
**PEN15 (Hulu)
Comedians Maya Erskine and Anna Konkle are going back to middle school, playing 13-year-old versions of themselves (yes, as grown women) in a classroom surrounded by actual adolescents in this Lonely Island comedy series. Watch the trailer.
February 12
**Miracle Workers (TBS)
Steve Buscemi plays God in this supernatural comedy in which an angel at the bottom of the totem pole must work a miracle in order to prevent the Earth's destruction. Let's see if Harry Potter can pull it off. Watch the trailer.
February 15
**The Umbrella Academy (Netflix)
Based on the comic created by Gerard Way of My Chemical Romance fame, The Umbrella Academy is about 43 babies randomly and miraculously born to unconnected women in 1989, some of which are later taken in by a man who trains them in what he calls the Umbrella Academy, hoping they'll one day save the world from apocalypse. Eventually becoming estranged, the children reunite as adults upon their adoptive father's death, and attempt to discover the mystery of their existence. Watch the trailer.
February 19
At Home With Amy Sedaris (TruTV)
Amy Sedaris' wild homemaking show for the unconventional returns with another impressive roster of guests like Susan Sarandon, Justin Theroux, Fred Armisen, Michael Shannon, and many others to join her for offbeat crafts and cooking.
February 20
Documentary Now! (IFC)
Documentary Now! may just be the most niche series out there, given that it's dedicated to parodying documentaries. Its third season features a send-up of Marina Abramovic: The Artist Is Present starring Cate Blanchett and another of Wild Wild Country with Owen Wilson and Michael Keaton, as well as a number of other spoofs.
February 21
**Flack (Pop)
Anna Paquin stars in this dramedy about a publicist working tirelessly to keep her clients lives free of scandals while she, herself, begins to unravel. 
February 25
The Voice (NBC)
John Legend joins the judges panel in the latest season of the popular singing competition series. 
February 28
Better Things (FX)
The Pamela Adlon led comedy about a single mother juggling the chaos of both parenting and working in Hollywood returns for its third season. 
March 3
American Idol (ABC)
The once iconic reality competition is being rebooted… again.
March 10
American Gods (Starz)
Neil Gaiman's novel adaptation American Gods is returning to Starz for Season 2. Old gods are warring with new gods -- but they're all American gods! -- and Shadow Moon (Ricky Whittle) and Mr. Wednesday (Ian McShane) are still caught in the middle of the godly beef. Watch the trailer.
**Now Apocalypse (Starz)
This drugged-out, sexed-up, coming-of-age, end-of-the-world drama about young adults in a surreal L.A. is produced by Steven Soderbergh, created by veteran indie director Gregg Araki, and co-written with sex columnist Karley Sciortino.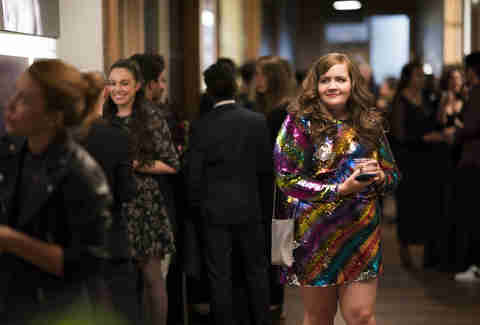 March 15
**Shrill (Hulu)
Aidy Bryant stars in a new series from Lorne Michaels and Elizabeth Banks about a woman whose comfortable in her own skin and navigating single adulthood in every way from her demanding career to a slew of shitty boyfriends.   
March 17
Billions (Showtime)
Season 3 ended with a major schism between Taylor Mason (Asia Kate Dillon) and Bobby Axelrod (Damian Lewis), and a new alliance between Axe, Chuck (Paul Giamatti) and Wendy (Maggie Siff), which sets up a curious new dynamic of the old guard consolidating their billions to keep the new crop from getting any billions for themselves. Watch the trailer.
March 20
**The Act (Hulu)
Hulu enters the prestige true-crime game with this anthology series, the first season of which will adapt Buzzfeed's viral Munchausen-syndrome-by-proxy long-read about Dee Dee Blanchard (Patricia Arquette) and her daughter, Gypsy Rose Blanchard (Joey King).
March 31
**Mrs. Wilson (PBS)
This Masterpiece series executive produced by Ruth Wilson and starring the actress is about her own grandmother's true story as a series of secrets unravel following the death of her husband. 
March TBD
**Hanna (Amazon)
An adaption of the 2011 Joe Wright movie about a girl raised in the wilderness by her father to be an assassin. Watch the trailer.
April 5
Chilling Adventures of Sabrina (Netflix)
The dark, witchy drama is already back for its second season, just a little over six months after its initial premiere, finding the titular witch (Kiernan Shipka) uncovering the truth behind her family's mysterious, supernatural past. Watch the trailer.
**Our Planet (Netflix)
It's Netflix's own version of Planet Earth! And it's narrated by Sir David Attenborough! Watch the trailer.
April 7
Killing Eve (BBC America)
The riveting Sandra Oh spy drama following her character Eve, an MI5 security officer, and Jodie Comer's assassin Villanelle's equal obsession with one another is back for Season 2. 
April 14
**Les Misérables (PBS)
PBS's Masterpiece is taking Victor Hugo's classic from the clutches of musical theater and returning it to its realistic roots, with an all-star cast to boot. Jean Valjean (Dominic West), Fantine (Lily Collins) and Javert (David Oyelowo) won't be doing any singing over this six-episode miniseries currently airing on the BBC in the U.K., and that's an exciting change. Watch the trailer.
April TBD
Game of Thrones (HBO)
This scrappy little show will take its small but devoted following along for six more episodes before it disappears into the dustbin of cult television history. Kidding, obviously, people are going to be freaking out and speculating aplenty for a month and a half as they eagerly await the result of the battle for the Iron Throne. Watch the teaser.
June 17
**Grand Hotel (ABC)
Based on a popular Spanish series, Eva Longoria executive produces a shock factor, soap-like drama about what scandals go on at a family-owned hotel in Miami Beach. 
July 4
Stranger Things (Netflix)
Darkness is still looming in Hawkins, Indiana -- even in the summer of 1985 where we are set to revisit the Hawkins AV Club, Eleven, and their Upside Down fighting friends for the highly anticipated return of Stranger Things 3.
2019 TBD
Barry (HBO)
The assassin-turned-actor returns for another season of killing it on and off stage.
Big Little Lies (HBO)
As if anything could top Season 1, this new batch of episodes touts Meryl Streep.
Black Mirror (Netflix)
Even though Bandersnatch came out, a fifth season is still on tap.
Catch-22 (Hulu)
A big-budget adaptation of the Joseph Heller novel exec-produced and co-starring George Clooney, along with Kyle Chandler, Hugh Laurie, and many more.
Deadwood movie (HBO)
It only took 13 years, but fans will finally get a long awaited follow-up about the travails of Al Swearingen and friends.
Fosse/Verdon (FX)
Sam Rockwell and Michelle Williams star in this show about director-choreographer Fosse and dancer Verdon. Watch the teaser.
Leaving Neverland (HBO)
A two part documentary is set to air on HBO sometime this spring about two men's sexual abuse allegations against Michael Jackson. 
Veep (HBO)
Selina Meyer is back for one final season.
Stay tuned for more updates as more premiere dates are announced.