All the Big TV Shows Debuting the Rest of 2020
Add these to your to-binge list.
The sheer number of scripted television shows being produced each year—a whopping 532 series aired across all networks, cable, and streaming services in 2019—is staggering, even during a global pandemic when productions have been forced to halt, and that doesn't even factor in the zillions of reality shows perpetually pumping out episodes. While the percentage of quality shows has fallen over the past decade as a result, there's never been more to love or a wider variety of programming to watch. In a year where big movie releases are few and far between, at least we have TV.
What's left on the cal for the rest of 2020, another year that gave us hundreds of TV series when we needed them most? Here are the remaining shows premiering in December. We'll be back again soon with a guide to 2021 shows.
Also read: Netflix originals we're excited to see this year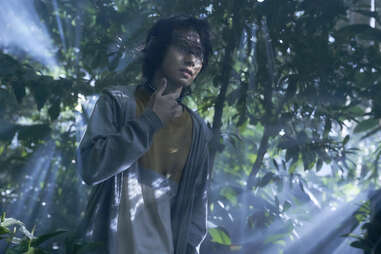 Alice in Borderland
Netflix, December 10
Netflix has dabbled in live-action anime and manga movies, but never a season of television. An adaptation of a manga series written by Haro Asō that ran in Weekly Shonen Sunday between 2010 and 2016 will be the streamer's first. Think of the premise as Sword Art Online, except for adults: Some salty high school boys get transported to the Borderlands, where they have to play survival video games to stay alive. Notably, Alice in Borderland is directed by Shinsuke Satō, who made Netflix's actually pretty good live adaptation of Bleach, so we expect it to deliver. — Leanne Butkovic
(Watch the trailer)
Pennyworth
Epix, December 13
The pre-Batman's butler origin story of Alfred Pennyworth returns. — Sadie Bell
(Watch the trailer)
Song Exploder
Netflix, December 15
The latest slate of artists in Netflix's TV version of the popular podcast is pretty exciting. The Killers and Nine Inch Nails are among the names explaining the origins of their hits in the upcoming new episodes. — SB
(Watch the trailer)
The Expanse
Amazon Prime, December 16
Time to get aboard the Rocinante and blast off, now that Amazon's sci-fi series is coming back for Season 5 and this time around people are looking to move out of this solar system and onto other Earth-like planets. — SB
(Watch the trailer)
The Stand
CBS All Access, December 17
Perhaps no Stephen King book has been called "unadaptable" more than his cinderblock The Stand, and considering how well it went the first time, that may very well be true. That doesn't mean we'll stop trying, and, with the world looking more apocalyptic by the day, maybe there's no better time than now. King himself is directly involved in this adaptation, which will star James Marsden, Amber Heard, Whoopi Goldberg, and Alexander Skarsgård as the villainous Randall Flagg, who plots a hellish takeover of a world ravaged by a catastrophic plague. — Emma Stefansky
(Watch the trailer)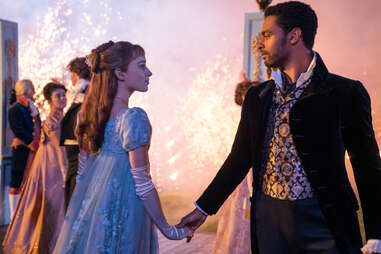 Bridgerton
Netflix, December 25
Shonda Rhimes is finally coming to Netflix. She produced this adaptation of Julia Quinn's romance novel series about the wealthy, English Bridgerton family and their affairs. Julie Andrews is among the stars. — SB
(Watch the trailer)
The Chilling Adventures of Sabrina
Netflix, December 31
Netflix made a deal with the Devil and now it's time for their witchy, satanic teen show to come to an end. The series concludes the second half of Season 2 just before 2020 is through. — SB
(Watch the trailer)
Need help finding something to watch? Sign up here for our weekly Streamail newsletter to get streaming recommendations delivered straight to your inbox.