Nicolas Cage Is Going to Play 'Tiger King' Joe Exotic in a TV Show
A chaotic, inspired choice.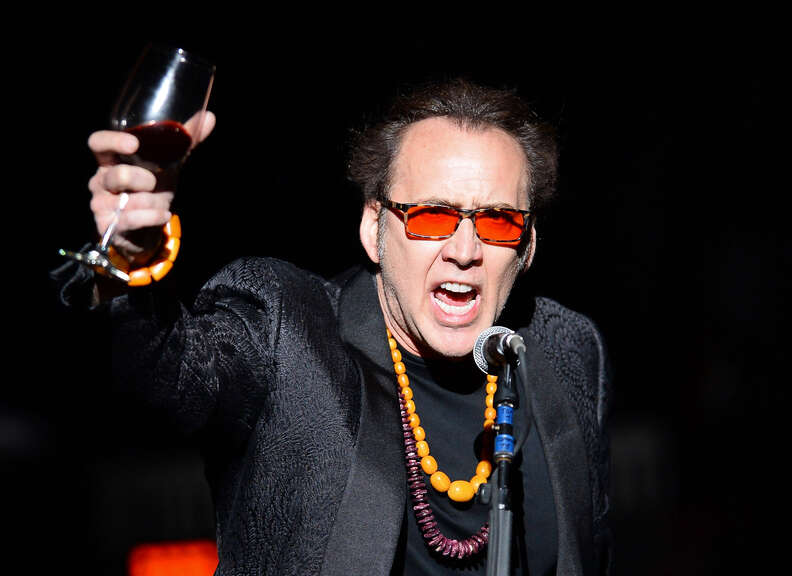 Ethan Miller/Getty Images
Ethan Miller/Getty Images
Almost immediately after Netflix's Tiger King premiered in March and became the talk of Twitter, celebrities started trying to throw their hats in the ring for the inevitable narrative version of the story. Dax Shepard tried to claim the role of Joe Exotic, the wily big cat-loving felon, and Edward Norton told him to step aside. That's where things landed. But now an actor has officially claimed the role for an upcoming TV adaptation of the story, and it's a fittingly insane match of performer and material.
According to Variety, Nicolas Cage is going to play Joe Exotic in a series based on Leif Reigstad's June 2019 Texas Monthly article, "Joe Exotic: A Dark Journey Into the World of a Man Gone Wild." Yes, noted wild man and "nouveau shamanist" Nicolas Cage will play fellow noted wild man Joe Exotic. Making this project even more tantalizing? Dan Lagana, one of the executive producer of Netflix's brilliant mockumentary American Vandal, is going to serve as writer and showrunner. It's basically "who did the dicks" meets "hello, all you cool cats and kittens." Lagana and Paul Young optioned Reigstad's piece last year, before Tiger King started streaming. Their show still doesn't even have a network or service attached, so it's probably still a ways out.
Cage would not have been our first thought when choosing who is best suited to don Joe Exotic's highlighted mullet, but it's a perfectly chaotic pick, and Cage seems up to the challenge after his renaissance of the past few years that's included Mandy and Color Out of Space. And, of course, this is only one of many Tiger King-related projects that are in the works. Kate McKinnon is going to play Carole Baskin in a separate show based on a podcast season about the infighting between these intense animal lovers. If you thought the Tiger King craze was over, you were wrong. It's just getting started.
Need help finding something to watch? Sign up here for our weekly Streamail newsletter to get streaming recommendations delivered straight to your inbox.