The Biggest Snubs From the 2018 Oscar Nominations
Every year the Oscars caps awards season by honoring the many films that touched, surprised, and overwhelmed us. Note that the key word there is "many" -- and by many, we of course mean "not all." Because every year, despite trying to fete the most worthy titles, the Oscars always manages to disappoint by snubbing a handful of deserving efforts. From directors and actors to musicians and screenwriters, here's a look at the people we thought should've had a chance at a statuette this year -- a list we'll update throughout the day as more of the nominees come out.
Check out the full list of 2018 Oscar nominations here.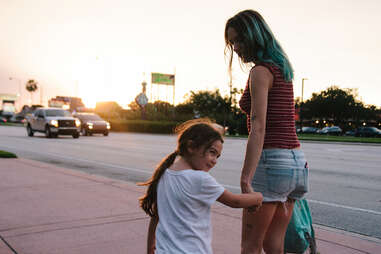 Best Picture
The Florida Project
It's not a good time to be subtle in America. A year in which films like Dunkirk and Darkest Hour got Best Picture nods for portraying HEROES battling PURE EVIL, The Florida Project's steadfast refusal to explain to the audience exactly what to think and feel may have done it in -- a story about residents of a budget motel in the shadow of Disney World apparently doesn't win over the Academy in 2018. Its nuances are its greatest achievement, however, as it takes an almost sensory ethnography approach in depicting complicated characters struggling to scrape by. It's beautifully shot in bright Florida pastels, has a killer cast of mostly no-name actors (outside of Willem Defoe), and gives you one gut punch after another, in the best way possible. Don't let the Academy convince you not to see it.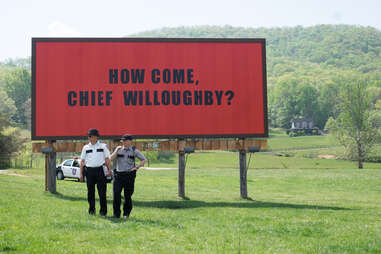 Best Director
Martin McDonagh, Three Billboards Outside Ebbing, Missouri
Occasionally the Academy engages in some political gamesmanship, giving nods to presumptive favorites in one category and shutting them out in another. (Remember when Argo won Best Picture, but Ben Affleck wasn't nominated for Best Director? Hilarious.). This might be an example of that: Three Billboards won the Golden Globe for Best Picture, so director and writer Martin McDonagh (who DID get nominated for Best Original Screenplay) appears to have gotten the "you're going to win plenty, anyway" treatment here.
Best Actress
Judi Dench, Victoria & Abdul
The Best Actress category was already stacked. Though it might have been a long shot this year, it's always surprising to see Dame Judi Dench -- a seven-time nominee and one-time winner -- get cut. Victoria & Abdul wasn't nearly as big of a contender, on the whole, as the others here, but it did showcase Dench as the titular queen, still at the height of her powers.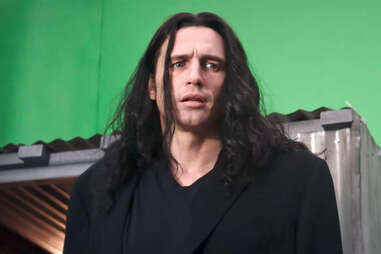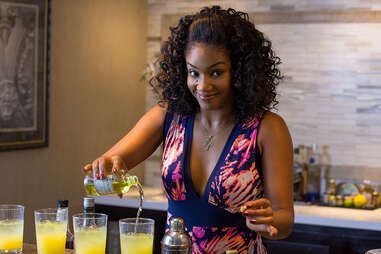 Best Supporting Actress
Tiffany Haddish, Girls Trip
Tiffany Haddish can make ANYTHING more interesting, as she demonstrated while announcing the Oscar nominees with voice actor extraordinaire Andy Serkis; she butchered names, cracked lewd jokes, laughed endlessly. It would've been fantastic to see her announce her own name, but alas, comedies don't often get much love from the Academy, so we'll have to wait for another occasion to celebrate her brilliance.
Best Supporting Actor
Michael Stuhlbarg and Armie Hammer, Call Me by Your Name
Perhaps they split the vote -- Call Me by Your Name scored nominations for Best Picture and Best Actor (Timothée Chalamet), and anyone who's seen the film would be hard-pressed to choose the better of Stuhlbarg and Hammer. Hopefully their self-worth does not depend on external validation!
Best Animated Feature
The Lego Batman Movie
The Breadwinner and Loving Vincent? Yes, that makes sense. Boss Baby and Coco? Sure, fine. But Ferdinand? Come. On. This was the Batman movie we got but didn't deserve, and here you guys are just kicking it to the curb. Shame.
Best Foreign Language Film
In the Fade
The Golden Globe winner of the same category didn't even get a nomination? What the hell, Oscar? The Diane Kruger-starring drama was the front-runner, though perhaps it's time to expand the Best Foreign Language Film field to 10, like with Best Picture -- believe it or not, there are plenty of great movies NOT in English that come out every year, and limiting the category to five nominees feels unnecessarily myopic.
Sign up here for our daily Thrillist email and subscribe here for our YouTube channel to get your fix of the best in food/drink/fun.
Follow the Thrillist Entertainment editors on Twitter: @ThrillistEnt.