It's fair to say that the road to this year's Oscars has been an unrelenting minefield for the Academy of Motion Picture Arts and Sciences. The show's producers announced a host later than usual, and then found themselves in a pickle when said host dropped out after refusing to apologize for past homophobic tweets. Now, post-Kevin Hart fiasco, the ceremony is in a state of extreme disarray with less than a week to go. There's no host. Decisions about the telecast have been met with outrage and walked back entirely. For the first time in many years, exactly what the 2019 Oscars show will look like when we tune in is unclear.
But first, some backstory. The Oscar season got off to a weird note all the way back in August when the Academy announced two major changes to the ceremony. The first was the addition of a new category for Achievement in Popular Film, a nebulous honor that was never clearly defined. Almost instantly, that was met with frustration and confusion. What would be considered a "popular film?" How would that impact the Best Picture race? Would "popular" movies somehow be lesser than other films? CEO Dawn Hudson changed course about a month later, saying: "We recognize the need for further discussion with our members," and recanted the category's inclusion from the awards. But along with the announcement of the new, now-delayed category came another proclamation. In order to streamline the ceremony and keep it only three hours long, some categories would be announced during commercial breaks, cutting the awards for editing and cinematography. While the "popular Oscar" news dominated that initial outrage cycle, this second change would become a sticking point later on.
All that said: Will the 2019 show be as messy as its lead-up has been? Here's what we know.
Recommended Video
This Pizza Is Covered in Fish Jerky
When are the Oscars?
To get this out of the way, the Oscars are on February 24. They start airing at 8 p.m. ET. The Academy seems determined to keep the ceremony to three hours, even if it has to piss off its entire membership in the process. Still, keeping it in that time frame will now admittedly be hard given that the plan to cut some categories from the live broadcast has been scrapped. More on that later. 
There won't be a host
The Academy never ended up replacing Kevin Hart, who left the gig after his aforementioned old, offensive tweets got viral attention. Despite an attempt from Ellen Degeneres to pave the way for the comedian's return, that never manifested as Hart continued to alienate members of the LGBT community. Instead of quickly scrambling and settling for a host(s) with less box office appeal, the producers just decided to wing it without an emcee. That's an ominous development, mainly because the last time there was no host, in 1989, the show was notoriously bad, opening with a ludicrous number in which Rob Lowe sang with Snow White.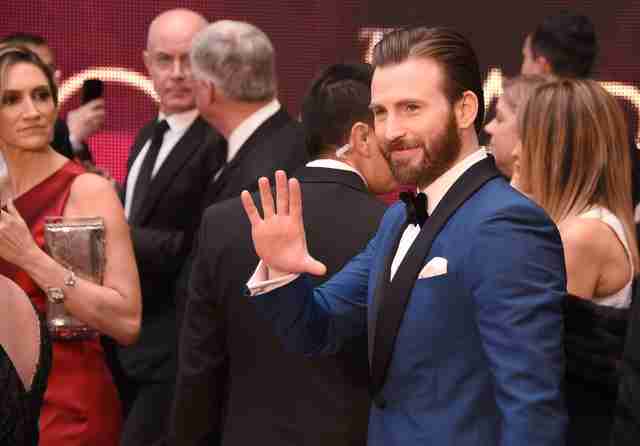 There will be even more celebrities than usual
The Academy has been trying to up the celebrity quotient as much as possible considering the whole host situation. It's very likely the actors who play The Avengers will be there, which essentially amounts to some ABC-Disney corporate synergy and cross promotion for Endgame, which is headed to theaters in April. The attempts to lock down big names have also created some drama within Hollywood. Before the SAG Awards in January, the Screen Actors Guild charged the Academy with trying to intimidate stars into exclusively presenting at the Oscars. The reported threats were that, if a big-name actor appeared at, say, the SAGs, they would be barred from a Oscar gig.
"This self-serving intimidation of SAG-AFTRA members is meant to limit their opportunities to be seen and honor the work of their fellow artists throughout the season," the union said in a statement. "Actors should be free to accept any offer to participate in industry celebrations. The apparent attempt by the Academy to keep our members from presenting on their own awards show is utterly outrageous and unacceptable." With no host, the Academy was willing to play dirty. 
Despite that kerfuffle, big names are still showing up. Here are the presenters who have since been announced: Awkwafina, Daniel Craig, Chris Evans, Tina Fey, Whoopi Goldberg, Brie Larson, Jennifer Lopez, Amy Poehler, Maya Rudolph, Amandla Stenberg, Charlize Theron, Tessa Thompson, Constance Wu, Javier Bardem, Angela Bassett, Chadwick Boseman, Emilia Clarke, Laura Dern, Samuel L. Jackson, Stephan James, Keegan-Michael Key, KiKi Layne, James McAvoy, Melissa McCarthy, Jason Momoa, and Sarah Paulson. So you've got a couple of Crazy Rich Asians, James Bond, Captain America, Captain Marvel, Black Panther, Black Panther's mom, Daenerys Targaryen, Nick Fury, Aquaman, and a bunch more. Famed conductor Gustavo Dudamel and the Los Angeles Philharmonic will perform during the In Memoriam segment, and the living members of Queen will play with Adam Lambert for some sort of Bohemian Rhapsody tribute. Lambert confirmed on the red carpet that Queen will open the show. 
According to a report in the New York Times, the best picture nominees will be introduced by people who are "outside the world of entertainment." For instance, tennis superstar Serena Williams will talk about A Star Is Born.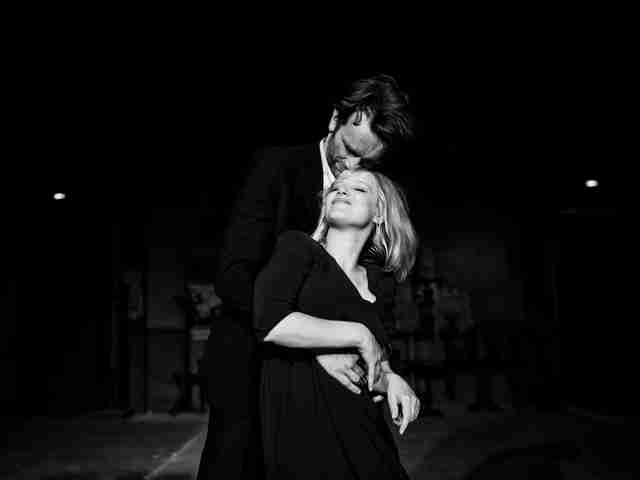 Cinematography, Editing, Live Action Short, and Makeup and Hairstyling awards were going to be given during commercial breaks, but now they are not
In what was by far the Academy's most controversial decision, it revealed Monday that the aforementioned categories will be presented during commercial breaks and acknowledged later in the ceremony. This immediately prompted an outcry from high-profile voices, including last year's Best Director and Best Picture winner Guillermo Del Toro and current nominee for Roma, Alfonso Cuarón. Zooey Deschanel -- whose father Caleb is a nominated cinematographer -- Seth Rogen, and Baby Driver director Edgar Wright also expressed dissatisfaction, but perhaps Russell Crowe put it best: "The Academy is removing cinematography, editing and make up from the televised show? This is just such a fundamentally stupid decision, I'm not even going to be bothered trying to be a smart arse about it. It's just too fucking dumb for words." In the wake of the announcement, a hashtag campaign #PresentAll24 emerged on Twitter. 
All this backlash happened before an open letter protesting the decision was released featuring signatures from the likes of Martin Scorsese, Quentin Tarantino, and 2109 nominee Spike Lee. "Relegating these essential cinematic crafts to lesser status in this 91st Academy Awards ceremony is nothing less than an insult to those of us who have devoted our lives and passions to our chosen profession," the letter reads. Just as that letter began to pick up traction, the Academy issued a rebuttal of their own in a letter to members, charging that "inaccurate reporting and social media posts...a chain of misinformation that has understandably upset many Academy members." (Frankly, most people seem to be clear about what's going on, they are just mad.) The letter insisted that the speeches of the winners in the categories in question will be broadcast but "time spent walking to the stage and off, will be edited out." But then, late Friday, Variety reported that after all the hullabaloo the Academy was reneging on its decision and would make sure all the categories were presented live on air. 
Plenty of awards shows have a similar system of only announcing a handful of winner live -- the Grammys, for instance, hand out a majority of the prizes before the actual ceremony even starts. But the Oscars have always been taken the most seriously of any of these galas. For all the pomp and circumstance and questionable choices over the years, the Oscars are still seen as a celebration of the entire craft of making movies. The fact that Cinematography and Editing were being left out was the source of particular ire, considering those fields are crucial in the production of any film, be it documentary, narrative, or whatever. 
Last year's acting winners will present
This is tradition, yes, but it was one the Academy was maybe going to buck in an attempt to line up a glitzier ceremony. The speculation arose from a note that 2018 Best Supporting Actress winner Allison Janney posted on Instagram that said, "It looks like they are not going to honor the tradition this year. It breaks my heart." Though Janney ultimately deleted her post, The Hollywood Reporter did find out that the Academy originally told representatives for the I, Tonya actress and Supporting Actor victor Sam Rockwell that they would not be part of the celebration. But just as the bad press started to circulate, the governing body tweeted out that all the actors who won last year would be included, just like usual. However, according to Deadline, they won't each get a category to themselves. Apparently Janney and Gary Oldman will handle Best Actor while Frances McDormand and Sam Rockwell will be responsible for Best Actress. 
Almost all of the Best Original Song nominees will be played during the telecast
Once again, this would seem like a given. Even though all the best original song nominees don't get a performance every year -- in 2016 the songs "Manta Ray" and "Simple Song #3" were not -- in an Oscars show without a host, you would figure the producers would want to up the entertainment factor. But -- do you sense a pattern? -- the Academy seemingly reversed a decision after public disapproval. First, a report trickled out that there would only be performances of two songs: Kendrick Lamar and SZA's "All The Stars" from Black Panther and, the likely winner, Bradley Cooper and Lady Gaga's "Shallow" from A Star Is Born. But, according to Variety, the nominees apparently started a quiet campaign to insist to the Academy that it's an all of us or none of us situation. The Academy Twitter account officially announced that Gaga and Cooper will be on hand for "Shallow," Jennifer Hudson is going to belt "I'll Fight" from the documentary RBG, Gillian Welch and Dave Rawlings will croon "When A Cowboy Trades His Spurs for Wings" from The Ballad of Buster Scruggs, and a "special guest" will do "The Place Where Lost Things Go" from Mary Poppins Returns. (That "special guest" was later announced as Bette Midler.) Apparently, after all of that, the Academy couldn't even lock down a performance from Lamar and SZA. 
The stage will be more "welcoming," apparently
Production designer David Korins -- known for his work on Hamilton -- unveiled his plans for the new Oscars set on Twitter. The concept? To make the stage like a warm embrace, counter to the high glitz of years past. "It almost comes out and hugs you," producer Donna Gigliotti told the Times. Unfortunately, because the Oscars can't catch a break this year, to some the swooping lines just look like a certain president's famous combover.