Who Won Best Actor at the 2020 Oscars?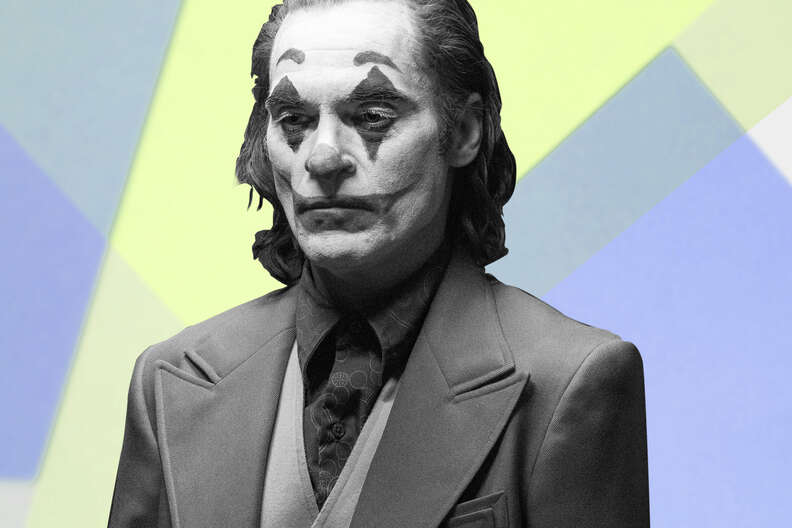 Warner Bros. Pictures.
Warner Bros. Pictures.
Throughout the 2020 awards season we tracked the key races. Joaquin Phoenix emerged the winner in Actor, but read on to see how the race went down.
As I was watching Joker at the Toronto International Film Festival in September, I came to a grim realization: Joaquin Phoenix might actually win an Oscar for this. Nothing against Phoenix, who has been so great in so much, but it would be frustrating to see him win for such a deeply loathsome (and, frankly, boring) movie. With the Oscar nominations announced, Phoenix now seemingly has the trophy on lock.
MORE: 'Joker' is already the most controversial movie of Oscar season
The nominees
Antonio Banderas, Pain and Glory
Leonardo DiCaprio, Once Upon a Time...in Hollywood
Adam Driver, Marriage Story
Joaquin Phoenix, Joker
Jonathan Pryce, The Two Popes
My prediction for who will win
Joaquin Phoenix, Joker
My nomination predictions
OK, so I didn't do that great on these ones. I over-estimated the power Golden Globe and SAG nominations would have in getting Egerton and Bale across the finish line.
Joaquin Phoenix, Joker
Adam Driver, Marriage Story
Christian Bale, Ford v Ferrari
Taron Egerton, Rocketman
Antonio Banderas, Pain and Glory
The frontrunner: Joaquin Phoenix
Phoenix's win would be a long time coming. A nomination for Joker would be his fourth after recognition for his work in Gladiator, Walk The Line, and The Master. Playing Arthur Fleck, who eventually takes up the Joker mantle, marks another physical transformation for the actor, who lost weight to let his super-villain exist in a terrifying state of emaciation. But of course, dropping pounds isn't exactly a mark of good acting, though the Academy has been confused regarding that point before. As Arthur, Phoenix is unnerving, certainly. His version of the character's maniacal laugh is chilling. But he's also trapped in a film that doesn't really know what to do with its protagonist, which means his performance must cut through all that messiness. For a lot of people, it does. Another wrinkle: The Academy has already awarded a Joker performance to Heath Ledger in The Dark Knight. Phoenix acknowledged Ledger's legacy when accepting his SAG Award, one of the many precursor awards he has collected.
Close behind: Adam Driver
While Baumbach's film is remarkably evenhanded in the way it depicts the divorce at its center, Driver is astounding as a man coming to terms with his own failures as his life is ripped apart. There are showy moments where he explodes in anger, but a lot of what makes his work so great is how he portrays Charlie as a person becoming aware of his own loneliness and flaws. A Driver win could be a coronation of sorts for a guy that plenty of people have hailed as one of the best of his generation.
Less likely: Antonio Banderas
Antonio Banderas, never nominated before, who allows his career to come full circle in Pain and Glory, working with (and playing a version of) the man who made him a star, Pedro Almodóvar. Banderas was anointed by both the Los Angeles and New York film critics groups, and got a Globe nomination.
Also unlikely: Leonardo DiCaprio
DiCaprio does incredible comedic work as the vain but fading actor Rick Dalton in Quentin Tarantino's Once Upon a Time...in Hollywood. The extended sequence in which Rick questions his abilities on the set of the TV show Lancer is hilarious, devastating, and -- I'm going to say it! -- perfect. The Academy fell hard for Tarantino's Hollywood fable, and DiCaprio's nomination is proof.
Long shot: Jonathan Pryce
Jonathan Pryce gives a surprisingly funny characterization to Pope Francis, the current leader of the Catholic Church. It seems unlikely that he would win, but there's a lot of affection for The Two Popes.
Who got snubbed?
As I mentioned before, I had predicted perennial favorite Christian Bale making it in for Ford v Ferrari and human charm offensive Taron Egerton working that singing biopic magic for Rocketman. Still, the biggest snub was easy to predict and still very surprising. Though his co-stars Joe Pesci and Al Pacino were nominated in Supporting and The Irishman got a total of 10 nominations, Robert De Niro did not get a Best Actor nomination. What gives? Was he just overshadowed? Did voters find the de-aging too weird?
Elsewhere: Eddie Murphy finally manifested his passion project, playing Blaxploitation star Rudy Ray Moore in Dolemite Is My Name and could not get the Academy's attention. And despite all of our hopes and dreams, an "Oscar for Sandman" was not to be despite career-best work in our favorite movie of the year, Uncut Gems.