It's a fool's errand to crown an Oscar winner in the early fall, long before some of the films that will be in contention have yet to be released. But when the Toronto International Film Festival audience gave an effusive standing ovation to Renée Zellweger at the premiere of Judy, it felt like they had picked Best Actress, other movies be damned. Standing ovations are rarer for TIFF than they are for, say, Cannes, and the one for Zellweger felt like an affirmation not just of a great actress' return to form, but of her unstoppable awards narrative. 
Of course, she'll have competition, but the real fight this year is likely going to happen on the male side. As of now: Renée has got it on lock. But let's run down who might usurp her early throne for the Best Actress prize at the 2020 Oscars.
Recommended Video
The Chopped Cheese Pizza Has Arrived!
The Frontrunner
At this point, I'm loath to see anyone stopping the train that is the Zellwegaissance; Zellweger's performance in Judy really is that striking. She plays Judy Garland at the end of the entertainer's life, hobbled by years of drug and alcohol abuse that was inflicted on her by the Hollywood studio system in her youth. Zellweger resists a full-on impression of Garland, honing in on her body's brokenness, but pinpoints the spark of her inherent talent. It's a physically demanding role. As Garland, Zellweger sings and performs musical numbers live, while at the same time contorting her gate to match Garland's recognizable stance.
There's also a meta narrative that's irresistible: Judy charts Garland's attempts to make a comeback while Zellweger mounts her own. For three years, spanning from 2002 to 2004, Zellweger was a repeat Oscar nominee, culminating in her Supporting Actress win for Cold Mountain. After she was victorious, she was in a string of underwhelming films like Miss Potter, and eventually took a six-year break from acting, starting in 2010. When she returned with Bridget Jones' Baby in 2016, she endured sexist coverage from tabloids and mainstream publications speculating about changes to her appearances. With Judy she does undeniably impressive work, reclaiming her place in the Hollywood stratosphere. The Academy will love it.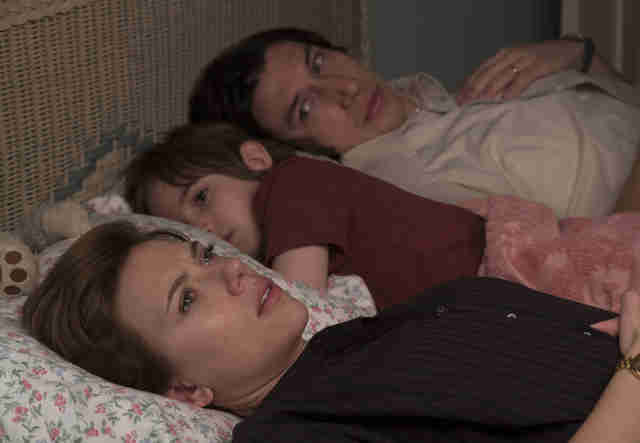 The other contenders
The buzz from the early fall festivals offered only one major competitor for Zellweger: Scarlett Johansson for Marriage Story. Johansson is wonderful as one half of a couple going through a painful divorce in Noah Baumbach's film. In an early scene, she gives an unbroken monologue in which she describes her disillusionment with her husband that is wrecking and unadorned. But there are a few things working against her: One is her co-star Adam Driver, who starts dominating the story in the latter half of the film. He currently seems like the Best Actor winner, though it's a much tighter race. The second is her history of controversial comments, including her recent statement that she loves Woody Allen: "I believe him, and I would work with him anytime," she told The Hollywood Reporter.
But there are two movies with late release dates that could shake up the race. The first is Little Women, in which Oscar favorite Saoirse Ronan takes on Louisa May Alcott's heroine Jo March, a role that Winona Ryder earned a nomination for in 1995. Ronan makes the part her own though and could add a fourth nomination to her haul. (FYI: She's only 25.) A potential pitfall for Ronan is that the likes of the Golden Globes and the SAGs have been muted in their response to Little Women. Ronan scored a Globe nod, but not one in SAG. And then there's Bombshell, a retelling of the takedown of Roger Ailes at Fox News focused on the women who exposed his harassment, specifically Megyn Kelly, played here by Charlize Theron. With the aid of some makeup, Theron's transformation into Kelly is uncanny. If the Academy isn't put off by Kelly's personal casual racism, Theron could be a shoo-in. 
It would be great if the Academy didn't forget about Lupita Nyong'o's haunting dual performance in Us or Awkwafina's understated appearance as a granddaughter coming to terms with mortality and her culture in The Farewell, both of which are films from earlier in the year. Nyong'o won the New York Film Critics Circle prize, and is up for a SAG Award. The Farewell debuted back at Sundance along with Clemency, a drama starring Alfre Woodard, which could net the veteran actress her first nomination since the '80s. In Clemency, Woodard plays a prison warden and has earned raves. Meanwhile, Tony, Grammy, and Emmy winner Cynthia Erivo, who plays Harriet Tubman in the biopic Harriet, is looking more like a lock with Golden Globe and SAG nominations. 
The long shots
Then there are our dream nominees, who we know might have trouble catching the Academy's eye. One is Elisabeth Moss, whose fearsome wayward punk rocker Becky Something in Her Smell is something to behold, though it might be a little too pungent for the fussy institution's taste. I'd also be over the moon if the two stars of the devastating period romance Portrait of a Lady on Fire, Adèle Haenel and Noémie Merlant, got that movie some recognition. (Unfortunately, France did not put in in contention for International Film.) And finally, there are a lot of big stars in Rian Johnson's Knives Out, but the newcomer Ana de Armas makes the biggest impression. Saying too much about her role could spoil the plot, though.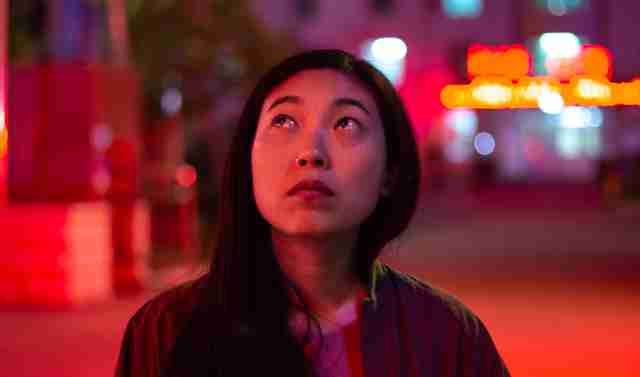 Too-early predictions
Renée Zellweger, Judy
Scarlett Johansson, Marriage Story
Cynthia Erivo, Harriet
Awkwafina, The Farewell
Charlize Theron, Bombshell