Quentin Tarantino has never won an Oscar for Best Director. That's something you have to take into account when looking at the field for this year's Academy Awards. He's won twice for screenwriting, but the man who (like it or not) is probably the quintessential director of this era, however you want to define that, has never been honored for directing. Deserving as he may be, he does have competition. After the Golden Globes, Sam Mendes is a huge threat and there are some dudes -- it's always dudes, isn't it? -- who might have something to say about his ascension to the front of this race. 
Recommended Video
Acquired Taste: Blood Rice Cakes With Timothy DeLaGhetto and Justina Valentine
The nominees
Martin Scorsese, The Irishman 
Todd Phillips, Joker
Sam Mendes, 1917
Quentin Tarantino, Once Upon a Time...in Hollywood
Bong Joon Ho, Parasite
My prediction for who will win
Quentin Tarantino, Once Upon a Time...in Hollywood
My nomination predictions
Well, I was off by one. Instead of Greta Gerwig making it in the Directors branch chose once again to exclude women, and nominated Todd Phillips for his macho fever dream, Joker. I'm not mad. Not at all. 
Quentin Tarantino, Once Upon a Time...in Hollywood
Martin Scorsese, The Irishman
Bong Joon Ho, Parasite
Sam Mendes, 1917
Greta Gerwig, Little Women
The frontrunner: Quentin Tarantino
Earlier in the year, I believed this was QT's to lose. Once Upon a Time...in Hollywood feels like the movie Tarantino has long been building toward. It combines so many of his obsessions -- pop culture ephemera, kung fu, alternate history -- that it acts almost as a summation of his career. At the same time it's also one of his most considered works, which reserves its outburst of violence until the very end and spends long scenes languishing in his recreation of 1969. Sure, there's been some controversy around the movie, but Once Upon a Time...in Hollywood is also a widely loved box office hit that will invariably appeal to the section of the Academy that can't get enough of movies about movies. And here's another reason why Tarantino might take this: OUATIH is possibly one of his last films. He's said he's stopping after the next one, and who knows if that will be as good. (Also, it may be a Star Trek movie.) 
Close Behind: Sam Mendes
But don't discount the Academy's love of something technically flashy. Sam Mendes took home the Golden Globe for 1917, which he decided to film as if it were shot in one take. (It's not one take. It just looks like it.)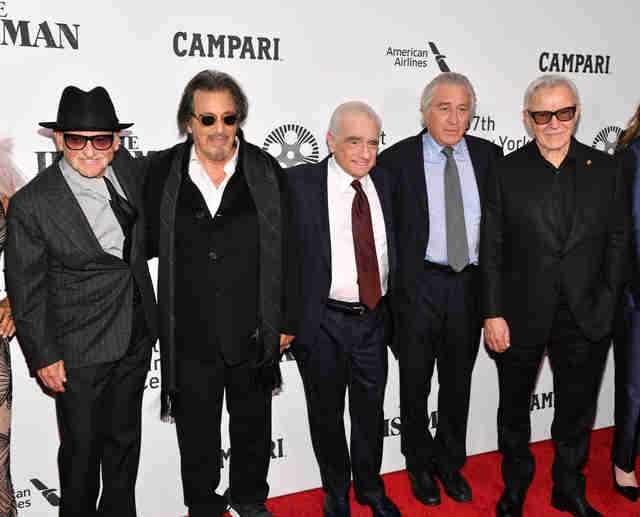 The other options: Martin Scorsese
On the other hand: Maybe it's Marty! Scorsese's work in The Irishman will be a hit with a lot of voters. It's a master returning to the genre of his defining works, experimenting with ambitious technology, and doing some self examination in the process. He finally won an Oscar for The Departed, but his peers might find reason to honor him again for new one.
Bong Joon Ho
Bong Joon Ho is the person all the other famous people wants to meet this awards season. It's hard to find anyone who doesn't think Parasite is a work of genius.
Todd Phillips
And, finally, there's Todd Phillips. Joker entered the season the most controversial movie and has barreled through to being the most nominated film. Joker most certainly isn't for everyone, but it's hard to deny that it doesn't hold some sway over the Academy. 
Snubs
Greta. Gerwig. Gerwig's exclusion is the one that stings the most given the Directors Branch's persistent refusal to nominate women in the category. Her partner Noah Baumbach -- who once seemed like a sure thing -- was also left out for Marriage Story, though I expected that given that he didn't get a Globe or Directors Guild nomination.  Lastly, Jojo Rabbit's Taika Waititi was nominated by the DGA, but shut out here. 
(P.S. Here are some other women that directed amazing films this year: Lulu Wang, Mati Diop, Marielle Heller, Alma Har'el, Céline Sciamma.)
Need help finding something to watch? Sign up here for our weekly Streamail newsletter to get streaming recommendations delivered straight to your inbox.