Quentin Tarantino has never won an Oscar for Best Director. That's something you have to take into account when looking at the field for this year's Academy Awards. He's won twice for screenwriting, but the man who (like it or not) is probably the quintessential director of this era, however you want to define that, has never been honored for directing. Deserving as he may be, he does have competition. There are some dudes -- it's always dudes, isn't it? -- named Martin Scorsese and Clint Eastwood who might have something to say about his ascension to the front of this race.
Recommended Video
This Hot Cheetos Cookie Is a Sweet Kick of Heat
The frontrunner
At this point I'm thinking that it's QT's to lose, but that is subject to change. Once Upon a Time...in Hollywood feels like the movie Tarantino has long been building toward. It combines so many of his obsessions -- pop culture ephemera, kung fu, alternate history -- that it acts almost as a summation of his career. At the same time it's also one of his most considered works, which reserves its outburst of violence until the very end and spends long scenes languishing in his recreation of 1969. Sure, there's been some controversy around the movie, but Once Upon a Time...in Hollywood is also a widely loved box office hit that will invariably appeal to the section of the Academy that can't get enough of movies about movies. And here's another reason why Tarantino might take this: OUATIH is possibly one of his last films. He's said he's stopping after the next one, and who knows if that will be as good. (Also, it may be a Star Trek movie.)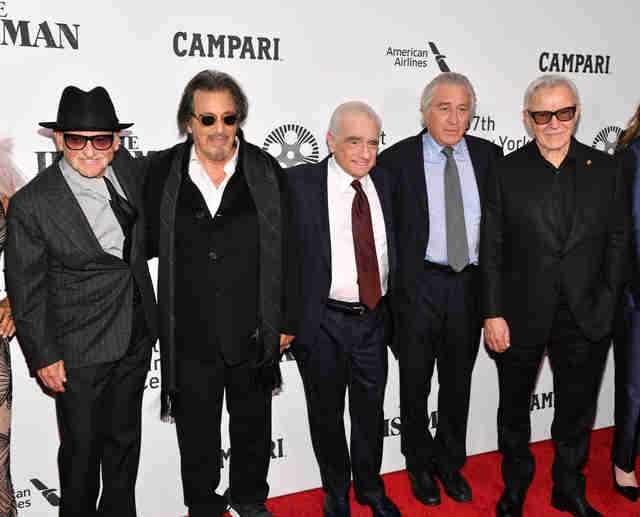 The contenders
On the other hand: Maybe it's Marty! Scorsese's work in The Irishman will be a hit with a lot of voters. It's a master returning to the genre of his defining works, experimenting with ambitious technology, and doing some self examination in the process. He finally won an Oscar for The Departed, but his peers might find reason to honor him again for new one.
Noah Baumbach also seems like a sure thing for a nomination thanks to his dissection of divorce, Marriage Story. He's another long-lauded director with a Netflix film being hailed as a "masterpiece." The Academy hasn't always loved Baumbach's work: He only has a screenplay nod for 2005's The Squid and The Whale. Still, Marriage Story is different: Though he's playing with the same themes, he's operating on a deeper emotional level that's searing in its depiction of a couple coming apart.
I also suspect Bong Joon Ho will make it in for his satire and thriller about class in Korea, Parasite. It's hard to find anyone who doesn't think Parasite is a work of genius. Who gets the last spot then? Right now I'm going to say Greta Gerwig. She made it in for her debut, Lady Bird, and Little Women is receiving widespread acclaim as a revolutionary adaptation of a beloved novel. (Fun fact: She and Baumbach are a couple!) Another likely possibility? Sam Mendes, for 1917, the WWI drama filmed as if it were in one take. The Academy loves something showy and this is certainl it. 
Then again, there are a lot of potential usurpers. If members fall hard for Taika Waititi's zany take on WWII, Jojo Rabbit, he could nab a nod. So could Clint Eastwood, if he's back on his game with Richard Jewell. Pedro Almodóvar would fit in well with all the other masters making soul-bearing material thanks to Pain and Glory. 
Long shots
I would love to say Marielle Heller and Lulu Wang are sure things for A Beautiful Day in the Neighborhood and The Farewell, respectively, but the Academy has a terrible track record when it comes to honoring deserving female directors. The same goes for Portrait of a Lady on Fire's Céline Sciamma. It would also be fun to see the Academy get weird and go for Robert Eggers and The Lighthouse, in which Robert Pattinson fucks a mermaid. 
Too-early predictions
Quentin Tarantino, Once Upon a Time...in Hollywood
Martin Scorsese, The Irishman
Bong Joon Ho, Parasite
Noah Baumbach, Marriage Story
Greta Gerwig, Little Women
My way, way too early prediction for who'll win
Quentin Tarantino, Once Upon a Time...in Hollywood