Who Won Best Supporting Actress at the 2020 Oscars?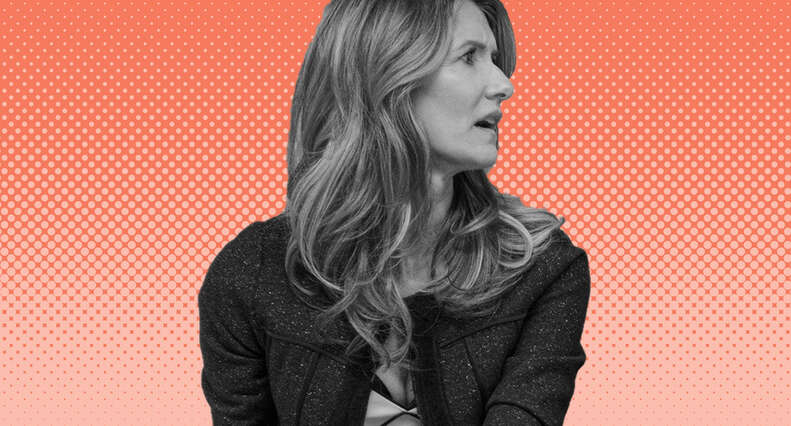 Throughout the 2020 awards season we tracked the key races. Laura Dern emerged the winner in Supporting Actress, but read on to see how the race went down.
This is Laura Dern's prize now. In Marriage Story, Laura Dern is Nora, a fearless, high-powered divorce lawyer who coaches Scarlett Johansson's Nicole through her separation from her husband (Adam Driver) with gusto. For a long time I held onto the hope that she would be neck and neck with Jennifer Lopez, giving an all-time great performance as the scammer Ramona in Hustlers. But the Academy had something to say about that and brutally snubbed Lopez, making this category the source of the most Twitter outrage. So who is Dern up against? Read on.
The nominees
Kathy Bates, Richard Jewell
Laura Dern, Marriage Story
Scarlett Johansson, Jojo Rabbit
Florence Pugh, Little Women
Margot Robbie, Bombshell
My prediction for who will win
Laura Dern, Marriage Story
My nominations predictions
OK, I was far too optimistic here. In my heart I knew that Zhao Shuzhen was a long shot for The Farewell, but I tried to will it into existence and failed. Lopez is the one that really stings though.
Laura Dern, Marriage Story
Jennifer Lopez, Hustlers
Zhao Shuzhen, The Farewell
Margot Robbie, Bombshell
Florence Pugh, Little Women
The frontrunner: Laura Dern
Dern is really your only bet, and her victory at the SAG Awards all but seals it. The two-time nominee (and Academy Board member) owns every scene she's in despite the fact that Nora is a true supporting role, and its already led her to multiple critics prizes and the Golden Globe. At the Toronto International Film Festival premiere, one of her monologues had the audience bursting out in applause mid-film. Dern rewrites the possibly sexist role of the ball-busting attorney into something that's far more comfortable than a stereotype. She's impeccably dressed and fighting what is, for her, a good fight: It's the American legal system that's the villain here. One knock against her winning that I've heard floated is that Nora seems too similar to Dern's Emmy-winning turn on Big Little Lies as Renata Klein, in that they are both tough rich ladies in designer duds. But they are distinct characterizations who just happen to share some of the same taste in businesswear.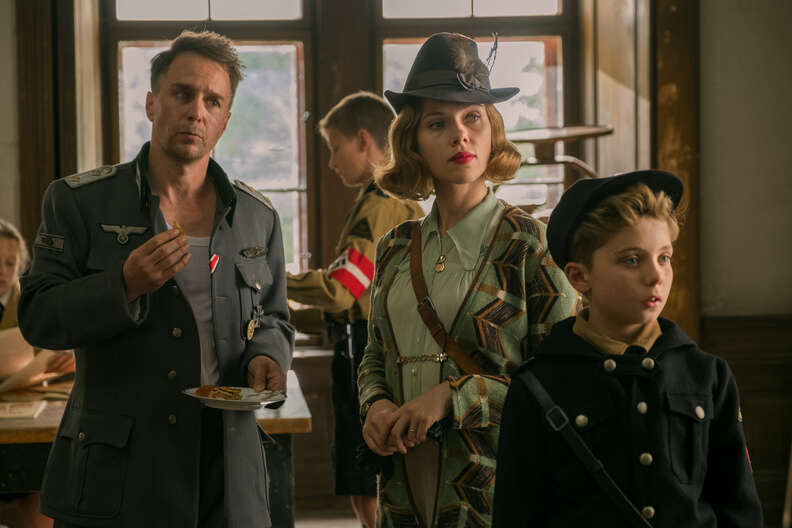 The other options: Scarlett Johansson
Really, no one has a chance in hell at winning this other than Dern. However, the Oscars love Johansson this year. She's a double nominee for both Jojo Rabbit and Marriage Story. Here, she plays the mother of the protagonist, secretly resisting the Nazis while trying to make sure her son does not become a zealot. She's one of the best things about the movie.
Margot Robbie
My biggest failure in the first draft of this post was underestimating the potential love for the performances in Bombshell, Jay Roach's retelling of Roger Ailes ouster at Fox News over charges of sexual harassment. Robbie is one of the few people in the movie not playing a real person. Hers is composite character representing the many upstarts at the company who were victimized by Ailes. I always thought Robbie had a shot at this category, I just initially guessed it was for Sharon Tate in Once Upon a Time...in Hollywood and not this.
Florence Pugh
Even in a cast featuring Dern, Meryl Streep, and Saoirse Ronan, Florence Pugh makes the strongest impression in Greta Gerwig's Little Women as Amy. Gerwig's structure offers Pugh the biggest showcase as her character evolves from a childish brat into a young woman conscious of the limits society places on her. (Pugh's desperate, terrifying work in Midsommar is another reason to anoint her as the next thing.)
Kathy Bates
Arguably, the biggest surprise here, other than Lopez's shut out, is Kathy Bates making it in for Clint Eastwood's Richard Jewell wherein she plays the mother of the wrongly accused protagonist. Adam Sandler, despite being snubbed himself, is happy about her nomination.
Snubs
Let us reiterate our outrage that Jennifer Lopez was not nominated for Hustlers, the fact that Academy members failed to see her genius, plus the amount of work she put into this performance, is maddening. I'm sorry, can any of the other nominees dance the way she did to Fiona Apple's "Criminal" and land the emotional weight of the character's final moments? I don't think so. As, I also previously mentioned, I was really pulling for Chinese star Zhao Shuzhen and her tender contribution to The Farewell, playing a grandmother with a cancer diagnosis of which she is unaware. The entire cast of Parasite, specifically Cho Yeo Joeng and Park So Dam, deserved better too.
Need help finding something to watch? Sign up here for our weekly Streamail newsletter to get streaming recommendations delivered straight to your inbox.