The Most Overrated Oscar Best-Picture Winners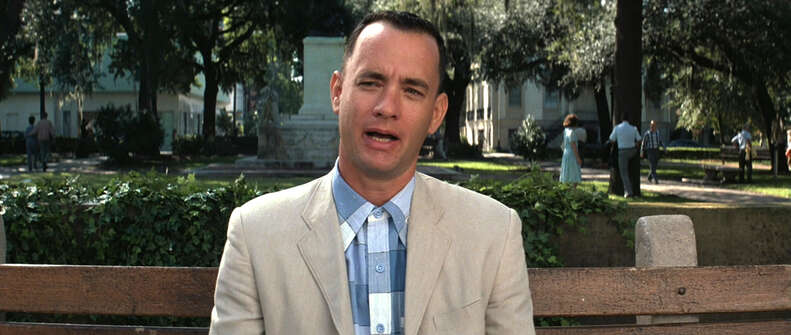 Paramount Pictures
Paramount Pictures
What will win this year's Best Picture Oscar? We've made our cases, declared our predictions, and crossed our fingers for a few of the top dogs. But whether it's Moonlight, La La Land, or a surprise win for Hidden Figures, the winner is guaranteed to be a truly great movie. Hopefully? Here's where the Academy Award swing-and-miss list currently stands.
Never forget: Under the glitz, glamour, and movie heralding, the Academy Awards are an unexpected byproduct of a sneaky scheme concocted by money-grubbing studio swine. Yes, great movies often win Oscars. But there are politics involved. The moment can be more important than the legacy. Sometimes these jokers in the Academy don't know what the hell they're doing. Here are the 11 times they've whiffed it the worst.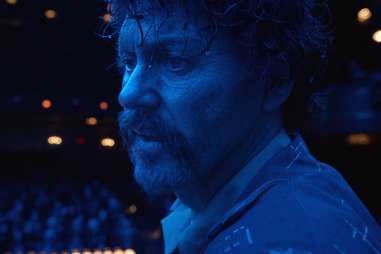 11. Birdman or (The Unexpected Virtue of Ignorance) (2014)
The truth: Hollywood's grand obsession with itself is always going to give "movies about movies" the edge. A brilliant artiste trapped making soulless drivel for the masses? That's definitely going to appeal to people who consider themselves brilliant artistes making soulless drivel for the masses. Plus all those long takes are really hard. But no movie where "you mock Twitter" is said as a serious condemnation should be taken seriously.
What should have won:Boyhood, for its empathy, warmth, and innovative, gutsy production technique
10. Gentleman's Agreement (1947)
The truth: Confronting racial prejudice is important then, now, and always. The key is to to make a movie that does this without each scene feeling like you're being force-fed cold cauliflower. Dry, square, and unsubtle, Gregory Peck goes "undercover" as a Jew in 1947 and somehow Nazism and the Holocaust never get mentioned. For its day, though, this was a progressive film of sorts, hence the nod.
What should have won:Great Expectations, for its iconic imagery and performances
9. Forrest Gump (1994)
The truth: Nothing like fetishizing mental illness, eh? Remember when Forrest drank so many Dr Peppers he nearly wet his pants next to the president? Golly, it was amazing that they made it look like he was standing right next to him, the same way it was amazing how this sappy picture got to drape itself in the dusty, ragged shawl of half-remembered Vietnam-era nostalgia. To the voters, catnip. To you, we say: Run, moviegoer! Run!
What should have won:Pulp Fiction, for its, uh, iconic imagery and performances, too! (And you can't blame it for having a bunch of lousy imitators.)
8. The Great Ziegfeld (1936)
The truth: William Powell and Myrna Loy had already teamed up in the bubbly Thin Man, so you'd think this salute to theater impresario Florenz Ziegfeld would be a romp. Not so. The musical numbers are lively, but every moment in between is a dirge. At three hours, The Great Ziegfeld goes beyond nostalgia trip into excruciating endurance test. But it made a boatload of dough and celebrated show business, so it took home the top prize.
What should have won:Libeled Lady or Mr. Deeds Goes to Town, because '30s screwball comedies rule
7. A Beautiful Mind (2001)
The truth: This is the movie that used advanced camera techniques to express the dangers of cockblocking. But Ron Howard was due a win and somehow this got the most votes. If only there was some higher equation that could predict this move.
What should have won:Gosford Park. OK, this was a bit of a weak year, and it isn't like people are still running around quoting Gosford Park, but the Robert Altman drama is a really sharp movie with one terrific scene after another.
6. Driving Miss Daisy (1989)
The truth: Right now, the Academy is roiling in controversy about its lack of diversity in nominated films. It could be worse. It could be giving awards to movies that include African-American stories like the one told in Driving Miss Daisy. Some could (and did) argue that this was a mature and inspiring story about building bridges. But Public Enemy, Ice Cube, and Big Daddy Kane didn't see it that way.
What should have won:Dead Poets Society, because it's important to stand on a desk once in a while
5. Cimarron (1931)
The truth: A huge hit in '31, this dull Western is far too dated to be enjoyable, even as an anthropological experiment. The performances are hammy and the scenes are slow, and while the topic of westward expansionism is ripe, this tale of territory claims is about as exciting as listening to real-estate lawyers read depositions. But an elaborate first sequence of land grabbing wowed 'em enough for it to win.
What should have won:The Front Page, because we've got ink in our veins
4. Cavalcade (1933)
The truth: Listen, movies were still figuring out what they were all about in 1933. This aimless two-and-a-half-hour soap opera about a British family over the course of many decades was still banking on dazzling audiences by saying "look, you are able to witness all of THIS." Headlines from the Boer War and the Titanic are relived through the eyes of this family, which is interesting at first, and then very much not interesting. It was nevertheless a major success.
What should have won:42nd Street, because it's the quintessential backstage picture
3. The Broadway Melody (1929)
The truth: The first "talkie," and the first musical, to win Best Picture ought to be something more memorable. But, man, this is a stinker. There's actually very little singing and dancing, despite the title, and when there is music it's the same damn song. There are plenty of movies from this era that are lively and gay, but this ain't one of them: It's a chore.
What should have won: Our vote is for The Patriot, because it was directed by Ernst Lubitsch and starred the great Emil Jannings as Czar Paul I. It has, however, been lost (the only such Oscar nominee in history), only elevating it in our esteem.
2. The Greatest Show on Earth (1952)
The truth: We're not even sure this is a real movie. Cecil B. DeMille's 152-minute piece of sponsored content for the Ringling Bros. and Barnum & Bailey Circus is a disgrace to the craft of cinema. It's all the fun of sitting through the circus without getting to eat the peanuts and cotton candy. It still won Best Picture because DeMille was a legend of Hollywood, and it looked like this was going to be his last go. (He actually had one more in him, the similarly ridiculous, but at least enjoyable, The Ten Commandments.)
What should have won:High Noon, because if standing in the middle of town facing your own death while everyone else has punked out on you isn't worth a pat on the back then nothing is
1. Crash (2004)
The truth: If it takes an artless string of coincidences to remind us that we're all connected, man, I'd prefer for my soul to be trapped in isolation. This didactic fable about prejudice is as subtle as the average elementary-school assembly. Crash won Best Picture because industry vet Paul Haggis probably has secrets on everyone. It's the only thing I can think of.
What should have won:Brokeback Mountain, or Capote, or Good Night, and Good Luck, or Munich. They are all terrific pictures. Anything other than Crash.
Sign up here for our daily Thrillist email, and get your fix of the best in food/drink/fun.
Jordan Hoffman is a film critic and writer whose work appears in The Guardian, Vanity Fair, and Mashable. Follow him: @JHoffman.