The Preacher from 'Ozark' Digs into That Crazy Baptism Scene & Season 2 Possibilities
Netflix
Netflix
This interview contains spoilers for the first season of Netflix's Ozark.
It's been a heavy year for Michael Mosley. Though the actor's known for yukking it up -- you might recognize him from Sirens, 30 Rock, and Scrubs -- his last two gigs have put him in serious territory. You'll soon see him as a Jersey City homicide detective on Seven Seconds, Netflix's timely cop-versus-community saga due out next year. And then there's his role as Mason Young, the conflicted preacher who ends the first season of Netflix's Ozark by -- one last spoiler reminder -- almost drowning a baby.
"It's a battle for his faith right there, whether or not he's going to keep believing and hoping," Ozark head writer Chris Mundy told us. "I don't know when he's going to show back up in our life, but he's definitely going to show back up. The thing we really like about that character is that even though he's a person of faith, there's a real blue-collar, not-as-super-preachy quality to him."
With Ozark standing as one of the breakout shows of the summer, we jumped at the chance to talk to Mosley about who Mason really is, what happened during that excruciating baptism scene, and where he thinks his character's heading.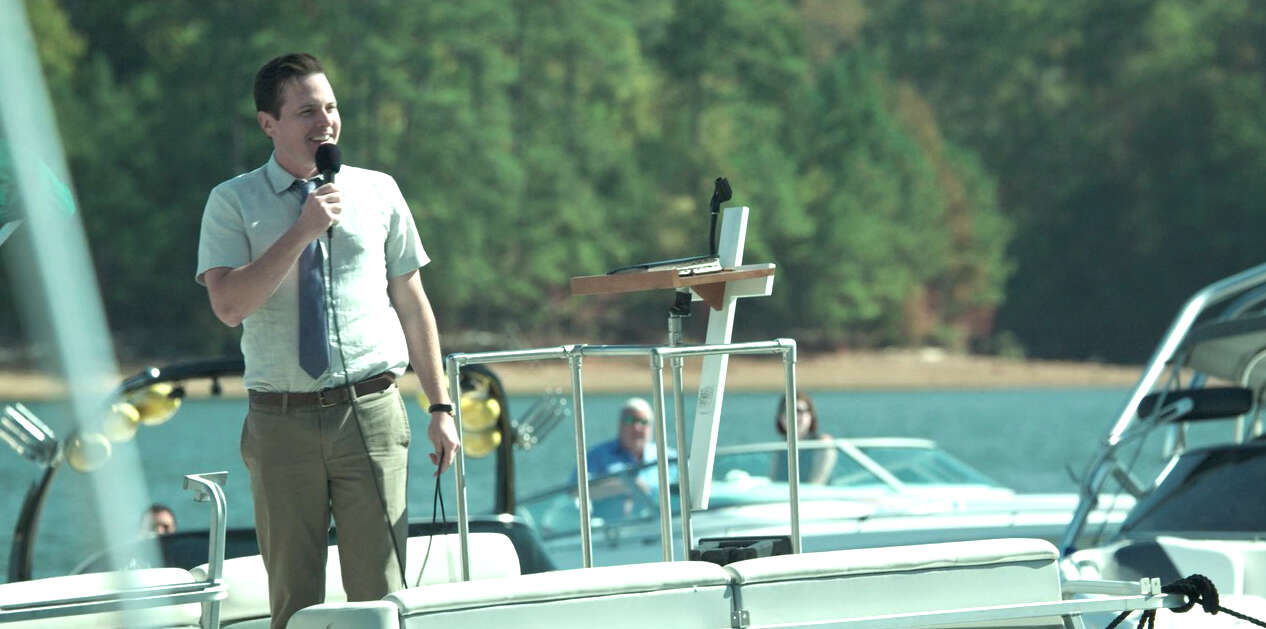 Thrillist: Mason is a preacher who spreads the word of God by riding around on a boat. How do you prepare for that kind of role?
Michael Mosley: Somebody else was actually cast as this part initially, but then that fell through. So I got a last-minute call saying, "Can you be on a plane in a couple days and come down and work on this thing?" It struck me by surprise so I didn't have a lot of time to do research. When I got there, I asked the director on my first episode, "Who is this guy? Is he good, bad, crazy? Where is this going? Is he really a religious person? Or is this all an act?"
Is it all an act?
Mosley: When you see Mason in the flashback, and he's intervening in that robbery, I think he walks into the season thinking he's bulletproof. He really does think that he's blessed or that he's touched in a way that others aren't. He has extreme blind faith in himself and in his abilities. But by the end, his faith is shaken. That last scene with the baby, I was playing that like he wasn't sure what he was gonna do until the baby was in the water, you know? When he's walking into the lake, you're like, Oh, God, it got to him too -- this poison that's in everybody on Ozark. But right there at the end he realizes there's still hope. What did you think? Did that scene freak you out?
I initially thought, with the way you were walking toward the water, you were definitely going to kill your son. Then I didn't. Then I did again. Then I didn't. Do you remember what the script called for in that scene?
Mosley: I don't, but I remember when the script came out, we were shooting, like, Episode 9 or something, and I was reading the baptism scene in my hotel room in Atlanta, where we shot it, thinking, Holy. Balls. I'm in the last sequence of this thing, and they got me doing this? This is creepy shit. I've never done anything like that. I've been on Sirens telling dick jokes in an ambulance for two seasons, and now I'm out here in the water maybe killing a baby? Crazy. I knew it was going to be so effective. Mason's just said, "Why would I want to keep a baby alive in this world?" So you were supposed to be scared. You were supposed to think that Mason's snapped and that he doesn't want the baby.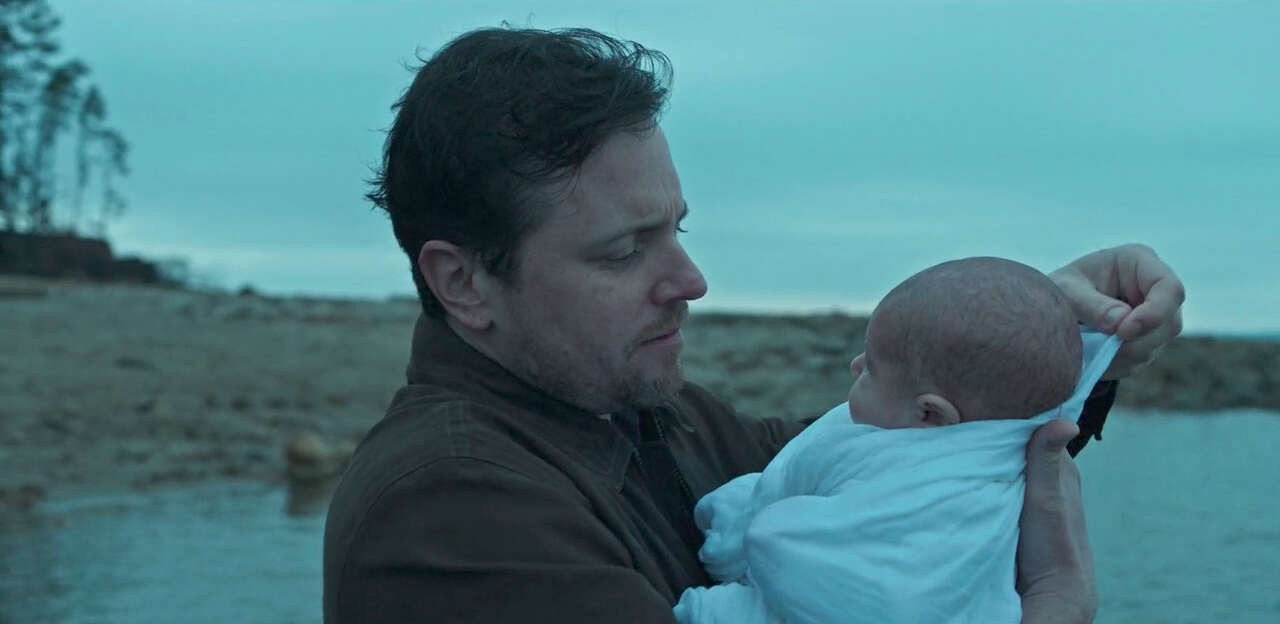 How did you film the scene?
Mosley: We had cameras on cranes on boats out on the water, so it was quite a landing to stick. I went out there once and the weather was so bad we couldn't even shoot, and then finally we got to it, and we spent a whole day in the water -- freezing cold.
For Mason's son, we had a prop baby and a couple real babies that were there too -- with their parents. We mainly used the prop and they always had the camera framed above it, or it was swaddled in a blanket so you couldn't quite see it. That was a very big concern for all of us: Wait, we're gonna take this live baby into the water? We needed to be very careful, and we were. It was done very respectfully and the baby was used minimally, only to be framed up in the above-water shot.
We did probably ten takes of me coming down to the water and then maybe four or five of me flopping into the water. We had to have a bunch of clothes on stand-by and I had to dry off every take -- I'd go to this warming tent, where they'd dry me off and put me in new clothes, and while I was doing it with the new clothes, they were drying off the other clothes. I think they had three sets of clothes, and I had a wetsuit on underneath. [Jason] Bateman was on the boat, directing me.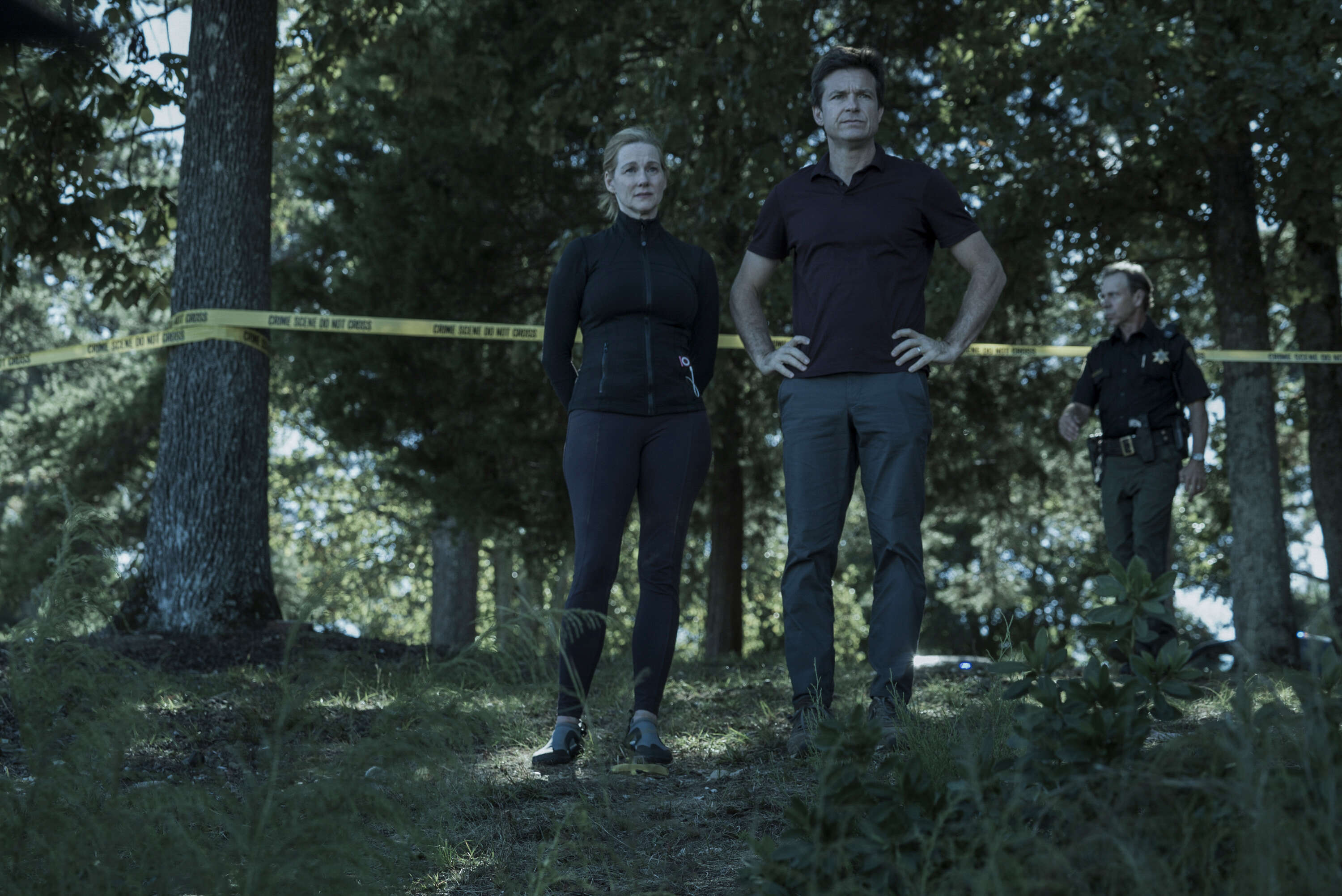 What kind of direction did he give you?
Mosley: I remember when we were shooting Bateman was saying something along the lines of, We think you're gonna kill the baby, but it turns out you were just gonna baptize it. So his pitch was that as I'm walking through the woods and onto the embankment, the whole time my intention is that I'm gonna baptize this child. But I thought in my head that I should make that decision in the moment, so that way, while I'm walking out there, it's scary. Part of Mason wants to kill the baby, part of him wants to kill himself. As the baby is underwater, he changes.
Bateman kept telling me to "keep it simple" -- he's really good at keeping it simple. He can convey a lot with just one glance. When he's begging for his life in that first episode? It's so scary. It's fun to watch him sell people on stuff and pivot around things and get out of trouble. He's a cool customer too. We were doing this epic scene, and then he'd call cut and crack a joke about something stupid Donald Trump had said. He kept it light. He runs a good set, and everybody's happy to work for him because he doesn't have an asshole bone in his body.
What does "keep it simple" mean?
Mosley: When you're doing a comedy, you're constantly looking for a gag. Every beat, every moment you're trying to find something that's funny and you're trying to squeeze as much juice out of every single berry you can. But with Ozark I was trying not to look for those things. I was trying to let things happen to me, to let Marty happen to me, to let my wife happen to me, to let this church happen to me. You're not pushing, you're trying to let the action affect you as opposed to trying to drive it. Visually, the scene's doing a lot of the work for you too. If you go in there and beat it over the head, I think you ruin it.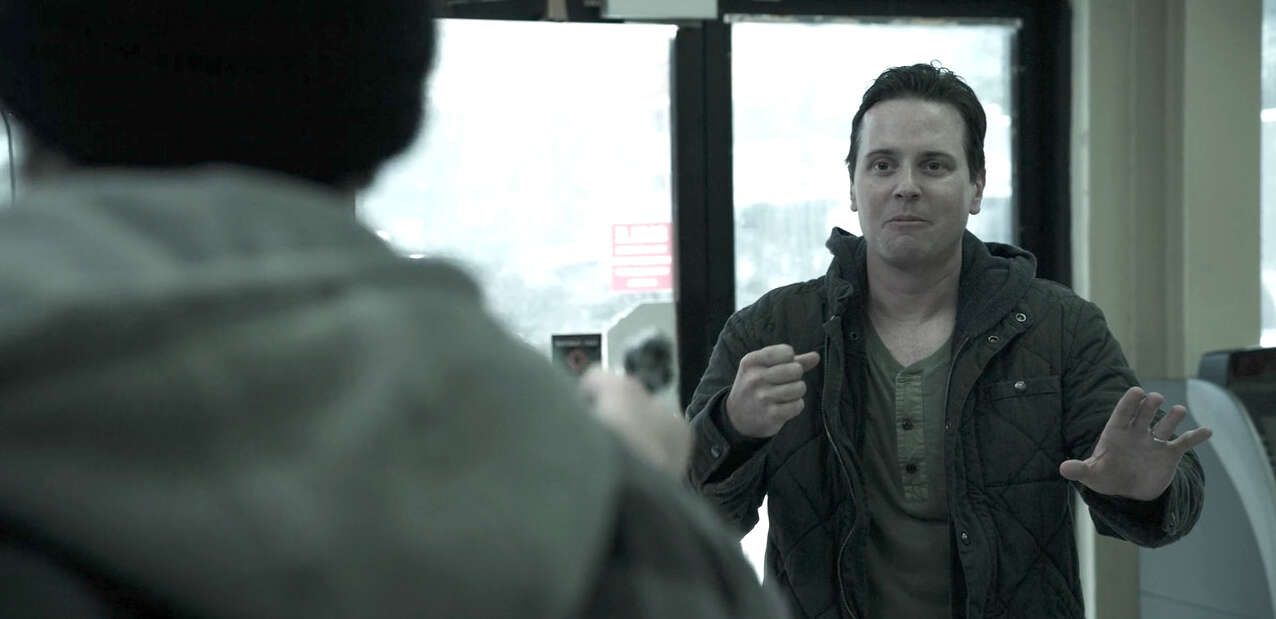 How does Mason feel about Marty after that scene?
Mosley: He hates Marty. The minute Marty came into his life everything fell apart. When he tells him, "I think you're the fuckin' devil," he means it. It's such a stressful ending to a TV show [laughs].
Yeah, it's almost like a fake happy ending for everyone. What kind of threat does Mason pose for Marty and his family?
Mosley: The way this thing ends is Mason could just take his baby boy and drive off into the sunset. But also, as we see with Mason, he's the kind of guy who walks right in front of a gun. He has this craziness about him. He doesn't seem like he's afraid of much. There's some kind of bizarre death wish that he's got going on.
The thing that I think works well for the show is that thing Marty says in the pilot: "This place has more shoreline than the whole coast of California." So the Byrdes can go anywhere. They could go to a whole other side of that lake with a whole other set of characters. Marty started to tease the riverboat casino, which would be a really wild set and could wash a ton of money. As for Mason, you don't quite know what he's going to do, and I don't know where his faith is. He does baptize the child, which means there's something there, but I don't know. I don't know where his wife, Grace, is. She's gone, I guess? She's probably alligator food.
That's an interesting point. I wouldn't say this show is consistently violent, but whenever someone dies, we see definitive, gory proof of it. Is the baby on the table proof enough, or do you think there's a chance Grace is still alive somewhere?
Mosley: Maybe. I don't know. Peter Mullan [who plays Jacob Snell] says something to Bateman, like, "Grace is past saving. It's your own family on the line now." That's all that's said. So I assume she's toast, but I don't know.
Ozark was just renewed for a second season -- what do you want to see Mason do next?
Mosley: I think Mason is kind of a wanderer. My instinct when he got shot in the beginning was that he wasn't married. I was wrong. They wanted him to already be married, but I thought of him as kind of a lone wolf, kind of a wanderer, looking for self-actualization and peace and what it means to be human. He's a religious guy, but I don't know if Jesus is gonna be his path.
This interview has been edited and condensed for clarity.
Sign up here for our daily Thrillist email and subscribe here for our YouTube channel to get your fix of the best in food/drink/fun.
Sean Fitz-Gerald is a staff writer at Thrillist Entertainment. Find him on Twitter: @srkfitzgerald.