'Ozark' Season 2 Is as Addictive and Maddening as Ever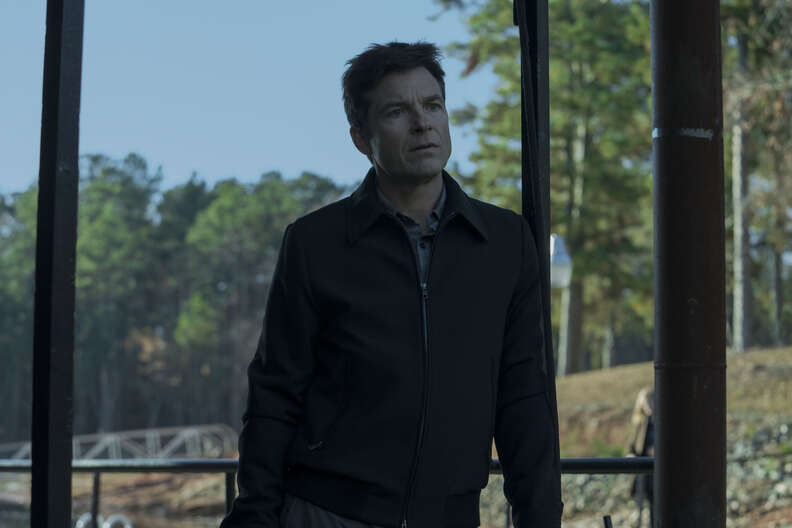 In its first season, Netflix's perpetually grim crime drama Ozark raced past plot points like a speedboat zooming away from a drug deal gone wrong. The show's creators, Bill Dubuque (The Accountant) and Mark Williams, and its showrunner, Chris Mundy (Low Winter Sun), approached the blood-strewn narrative about Marty and Wendy Byrde (played by Jason Bateman and Laura Linney), a successful married couple forced to relocate from suburban Chicago to a seasonal resort community in the Missouri Ozarks to launder money for a cartel, with a foot pressed down on the gas and one hand on the steering wheel.
That style of pulpy paperback thriller storytelling can be exhilarating -- Wendy's lover hitting the pavement after being thrown from a skyscraper in the pilot episode remains one of the more genuinely shocking TV moments in recent years -- but it can also lead to a quick burnout. The engine starts to sputter. The escape routes close up. Season 2 of Ozark, which arrived on Netflix today, feels like it was written with that potential risk in mind. Instead of doubling-down on its breakneck, occasionally ludicrous pacing, the show attempts to shift gears mid-getaway to a more manageable, slightly less stressful clip. Season 2 is still addictive, but the highs aren't as high and the lows can be crushing.
But fear not, Ozark faithful: The core elements of the series are still intact in Season 2. As the supernaturally gifted bookkeeper and put-upon patriarch at the show's center, Bateman still resembles the neutral-face emoji, his small mouth clenched in a perma-grimace of moral ambiguity. Ruth Langmore, skillfully portrayed by Julia Garner (Kimmy on The Americans), was the break-out character of season one and she's just as compelling in the new episodes -- a shotgun-wielding Jesse Pinkman-type with curls. Everything still looks blue for some reason.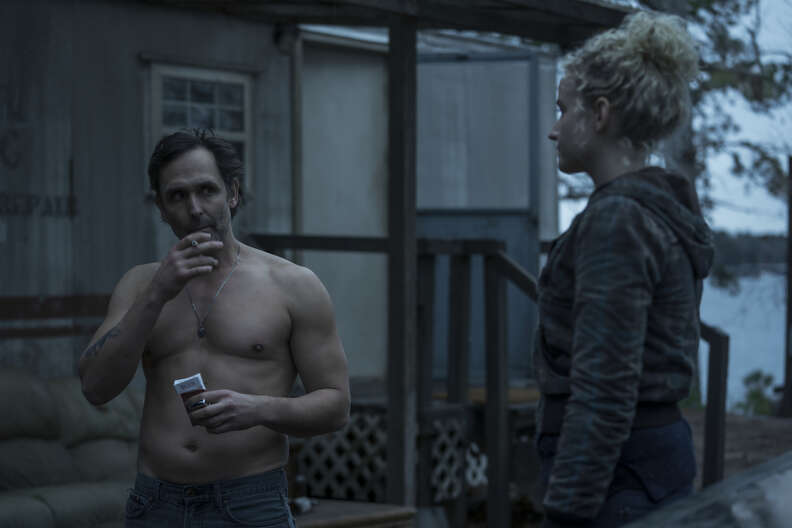 Instead of leaping ahead into the future after last year's finale, which saw the Byrdes make an arrangement to launder money through a river-boat casino with the help of hillbilly heroin dealers the Snells and the relentless Mexican cartel, Season 2 spends a large chunk of its early episodes rehashing past misdeeds. There are corpses to be buried, deals with gambling commissions to be made, and ethical lines in the sand to be drawn. At one point in the first episode, a distraught and annoyed Wendy tells her husband, "We do not kill people." Wanna bet that rule gets tested?
Though the sleepy vacation community in Missouri has shifted into the less profitable fall months -- as the season's stone-faced posters put it: "There's no off season" -- the town is still crawling with the Byrdes' allies and foes. The show does a decent job of reminding you of what pieces are still on the tobacco-spit stained chess board: There's the unhinged FBI agent with a grudge, the bartender who fled with some of the Byrdes' cash, the distraught preacher with a newborn baby, the goofy real estate agent with dreams of becoming a motivational speaker, and the increasingly fed-up (and fucked-up) Byrde children. They all get their moments in the shadows.
Like any series with a high body count, new characters are also dutifully introduced. Ruth's sneering ex-con father Cade (Trevor Long) gets released from jail and immediately alienates almost everyone he interacts with, pissing on his parole officer and pissing off his daughter at the same time. He's a stock villain, cruel to his enemies and abusive to his loved ones, but Long and Garner do their best with their repetitive stare-downs and tearful confrontations.
The other new foils are more sleek and buttoned-up: Chicago-based drug lawyer Helen (Janet McTeer) is a menacing attorney straight out of countless legal dramas and Robert Mercer-like political string-puller Charles Wilkes (Darren Goldstein) could have walked off the set of House of Cards. Given the touch of seedy working-class noir present in the first season, it's frustrating to see the show add to its ever-expanding roster of white collar villains. This isn't Billions.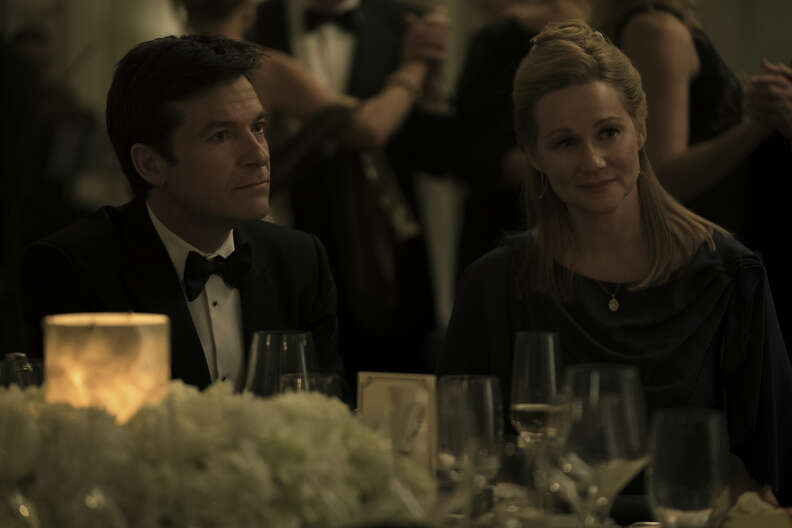 Despite all these new characters, plus the ominous threat of the Kansas City mafia and some generic union tough-guys, Ozark is smart enough to keep most of the drama in the family. The frank, cutting repartee between Marty and Wendy, particularly as they struggle to balance the negotiations of running a family and a criminal enterprise, remains the show's most striking feature. Even if Bateman gets more screen time -- he's an executive producer and directs the first two episodes of the season -- the dynamic between the two leads is electric and ever-changing. They're constantly sizing each other up and doing the mental math on why they're still together.
Their relationship is put to its greatest test in the seventh episode of the season, which chronicles the tick-tock tension that follows a kidnapping. By zeroing in on a single story and letting it play out to its logical (and brutal) conclusion, the season delivers its most bracing, gripping hour. With each twist and turn, Linney and Bateman do smart, powerful work. Still, even at its best, the writing is dragged down by endless monologues with lines like "faith isn't a choice" and an over-reliance on shocking violence. Individual episodes run long, often bookended by chin-stroking stylistic flourishes, and the season could lose at least three episodes.
The first season pulled off a neat trick: It under-promised on prestige and over-delivered on old-fashioned fun. What looked like a Breaking Bad knock-off proved to be a loopy, propulsive thriller with a tendency to burn through conventional "arcs" like a field of poppies you've gotta hide from the feds. Sadly, it's a trick you can really only perform once. Now, the creators are trying to walk the righteous path towards multiple seasons -- the old Ozark would have given us the riverboat casino in the second episode and blown it up by the finale -- and that's probably a smart play from a financial perspective. Still, it's a long-con that can make you feel like a sucker for sticking around.
Sign up here for our daily Thrillist email and subscribe here for our YouTube channel to get your fix of the best in food/drink/fun.