This post contains spoilers from Ozark Season 1.
Ozark was one of our favorite surprises of 2017. As we noted when the Netflix series premiered, it was gritty, gripping, and probably the last thing you'd expect to call a Jason Bateman vehicle. Yet the Arrested Development star doubled down on the dramatic talents he displayed in The Gift and made for a convincing anti-hero, Marty Byrde, a financial advisor who moved his family from Chicago to the Ozarks to wash tons of money for a drug cartel. Critics and audiences noticed, and Bateman picked up an Emmy nomination for his efforts -- one of five noms the show nabbed. 
The Byrdes would go on to endure hell in their new home, dodging death and the law, struggling over the course of a tense 10 hours to stick together and acclimate to a life of crime. Though the show was beginning to fill the Breaking Bad-shaped void left in our hearts, its creators have teased a different kind of descent into decadence going forward. Below, everything we've heard about Season 2 so far -- a dossier we'll update as more information becomes available.
Recommended Video
This Pop-Up is Serving Real-Life Bob's Burgers
When is Ozark Season 2 coming out?
The show was renewed for 10 more episodes last August, less than a month after debuting. Thanks to the hasty re-up and a November production start, things appeared to run smoothly in the offseason, putting the drama on track for another summer drop. Near the end of June, however, the streaming service posted the above teaser, complete with appropriately cryptic visuals, even more cryptic lines, and a return date that might have been sliiiiiiiiiightly later than some fans were wanting: August 31.
Is the entire cast coming back?
The core cast members who were alive at the end of Season 1 -- Marty (Bateman), Wendy (Laura Linney), their kids (Sofia Hublitz, Skylar Gaertner), Ruth (Julia Garner), Roy (Jason Butler Harner), and the Snell family (namely, Peter Mullan, Lisa Emery) -- will be back. The original creative team (head writer Chris Mundy, plus producers Bill Dubuque and Mark Williams) is also intact.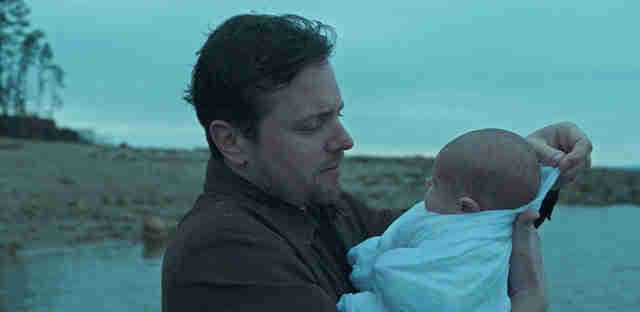 What about the more fringe characters, like Mason?
Season 1 gave a handful of minor players -- like Michael Mosley's sketchy preacher, Mason -- questionable ends. "I don't know when he's going to show back up in our life, but he's definitely going to show back up," Mundy told us last year, regarding the possibility of vengeance. (After his wife was abducted, Mason underwent a faith crisis and almost killed his newborn son.) Added Mosley: "I thought of him as kind of a lone wolf, kind of a wanderer, looking for self-actualization and peace and what it means to be human. He's a religious guy, but I don't know if Jesus is gonna be his path."
And Rachel?
True, the longtime Blue Cat Lodge owner, played by Jordana Spiro, left town with lots of dirty money. The thing is, she has much more incentive to stay than to run. "She was one of the only people who wasn't privy to Marty's secrets. And now, with the money and her understanding of what's going on, she has leverage and power over him. She'll definitely come back into our world," Mundy explained to us. "Rachel's not a criminal like the Langmores, but we want her to extract whatever she wants from the situation after the Byrdes have messed with her life so much."
So what's actually going to happen in Season 2?
Here's the synopsis from Netflix: "In its much-anticipated second season, Ozark continues to follow Marty Bryde and his family as they navigate the murky waters of life within a dangerous drug cartel. With Del out, the crime syndicate sends their ruthless attorney Helen Pierce to town to shake things up just as the Byrdes are finally settling in. Marty and Wendy struggle to balance their family interests amid the escalating dangers presented by their partnerships with the power-hungry Snells, the cartel, and their new deputy, Ruth Langmore, whose father Cade has been released from prison. The stakes are even higher than before, and the Byrdes soon realize they have to go all in before they can get out."
If you'll recall, Season 1 ended with a plan: Omar Navarro's cartel would become the sole buyer of the Snells' heroin -- to help with distribution -- and a riverboat casino would handle both parties' money-laundering needs. The problem? Marty, who was trying to escape the whole money-laundering thing, is the linchpin. It was his plan, and we'll likely see him at the helm of said riverboat. "Where we leave things, [The Byrdes] have $50 million to deal with instead of $8 million," Bateman told the Los Angeles Times. The Byrdes have "got a relationship with the Snells that we need to deliver on and a three-way marriage with the heroin coming in from the Mexican cartel, the possibility of a casino helping out with the laundering." In other words, Marty now has multiple crime bosses to answer to; we have our theories as to how poorly that can go.
The Byrdes will have to own their new lives
But Season 2 won't just be a heightened version of Season 1. Instead of thinking of the seasons as a crescendoing string of problems, Mundy and Co. are treating them as thematic installments. If the first was about the Byrdes migrating to new territory, the second will be about them adapting to their new lives. "The one thing we absolutely don't want to do is have next year be like, Oh, look, now they've gotta launder more money and they're in more danger -- it's just like last year, but more!" Mundy told us, noting that he wants things to breathe a little before new conflicts arise. "In Season 2, they've kind of gone from the shadows into the light a little bit. There's this idea that Marty's enemies, the Snells and the cartel, are now his partners. It's more about capitalism and what you do to win, the difference between things that are legal and illegal, ethical and unethical."
Is there a Season 2 trailer yet?
There is! Netflix released a trailer for Season 2 at the end of July and it strikes the same ominous tone as the shorter release date announcement while dropping a few more details. In addition to showing the Byrds dealing with the fallout of the events that ended Season 1, we get our first glimpse of actress Janet McTeer's new character and lots of gun-pointing. There's also the burning of an expensive-looking boat, which makes sense given the vacation setting. (As the tagline says, "No off-season.") The trailer features a cover of David Bowie's "The Man Who Sold the World," which was also covered by Nirvana on their MTV Unplugged record, and it gives the whole clip a bleak vibe.
Is there a video recap of Season 1?
Netflix has also released a video recap of Season 1, which should help jog your memory of certain supporting characters who will become more important in Season 2.  For example, the recap is presented as a monologue from Ruth as she talks to her father Cade Langmore (Trevor Long), who will likely emerge as a major villain in the next season if he gets paroled. He'll also have the Snells and the cartel to deal with. It's a quick, stylish refresher and will get you psyched for the next batch of episodes.  
But the show will be less and less like Breaking Bad
The Breaking Bad comparisons were inevitable in Season 1, with the familiar money-washing elements and drug-dealer archetypes. But "we never wanted to be on a path of the hardening of a heart, which Breaking Bad was -- partly because they already did it, but partly because that's not our path," Mundy told us. "As it's about the Byrde family, the show is also about the Langmore family and how they mirror each other in certain ways. The Snells are now going to come into it too. It's really about families more than it's about any one person's path."
Also, as Ozark progresses, viewers will see that Marty's character trajectory is much different than Walter White's. Rather than go full Heisenberg, Marty will embrace crime only as a means of survival and protection. He's "going to be constantly trying to end the show and get back to normalcy," Bateman told Rotten Tomatoes. "It's going to be the writers' job to come up with legitimate reasons why he can't end the show, and he has to stay and continue to put out fires."
Things will get rocky within the Byrde household
Though Season 1 appeared to have a happy ending, the Byrde family reuniting, the stress of Marty's new gig, and his kids' involvement will complicate the family dynamics going forward. Romantically and domestically, things will "get a little worse before it gets better," Batemen told Rotten Tomatoes. "The kids know what the parents are doing too, so there's a strained dynamic there as well. The parents have demolished that idyllic dynamic that kids should have for their parents as these role models that you look up to. There is much more of a peer relationship there with the four of them, and we'll be exploring that as well."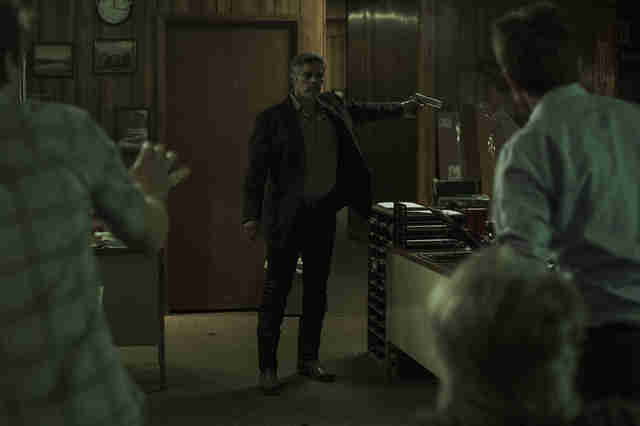 Outside the Byrde household, new villains loom
With Del, Navarro's most valuable Stateside envoy, dead, there's good reason for a new, harsher cartel lieutenant to swoop in and monitor the Byrdes. And with the development of the riverboat casino, Bateman's teased, there will be obstacles in the form of unions and a St. Louis or Kansas City mob. "Politicians and bureaucrats and land management and zoning rights and all those kinds of things that take a lot of bribery," he told Rotten Tomatoes. "It'll probably become a little -- not white collar, but probably less moonshine and a little more... I don't know if 'Chardonnay' would be the right term, but the criminals might be wearing ties next year as opposed to flannels."
Janet McTeer is one of them
The show has been fairly quiet about its new hires, with one exception: Janet McTeer. Netflix says the Academy Award-nominated actress -- whom you might recognize from Tumbleweeds, Albert Nobbs, or the most recent season of Jessica Jones -- will appear as a "Chicago-based attorney with links to the cartel" and "a potential threat to the Byrdes." (Likely the one alluded to in Netflix's synopsis.)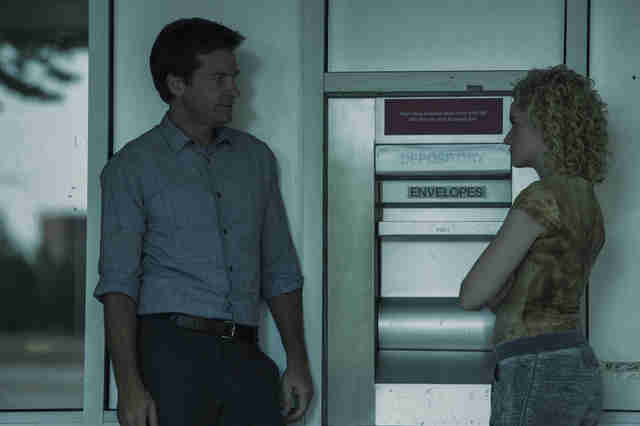 Don't forget about the Langmores
While the Langmore family suffered a huge hit at the end of Season 1, the ringleader, Ruth ("Some of the things we're talking about with her," says Mundy, are if there's "going to be a moment where she can glimpse the idea of, Oh, wait, maybe I can want more [from Marty]!); her cousin, Wyatt ("[Ruth's] just killed his dad, so I think there's going to be an inevitable feeling of justifying what she did"); and her dad, Cade ("I do think there is a very, very strong chance that he is gonna get paroled in Season 2") are all still in the picture. Expect a reckoning with the Byrdes.
Will Marty lose more toenails?
Hope not!
Stay tuned for more.
Sign up here for our daily Thrillist email and subscribe here for our YouTube channel to get your fix of the best in food/drink/fun.