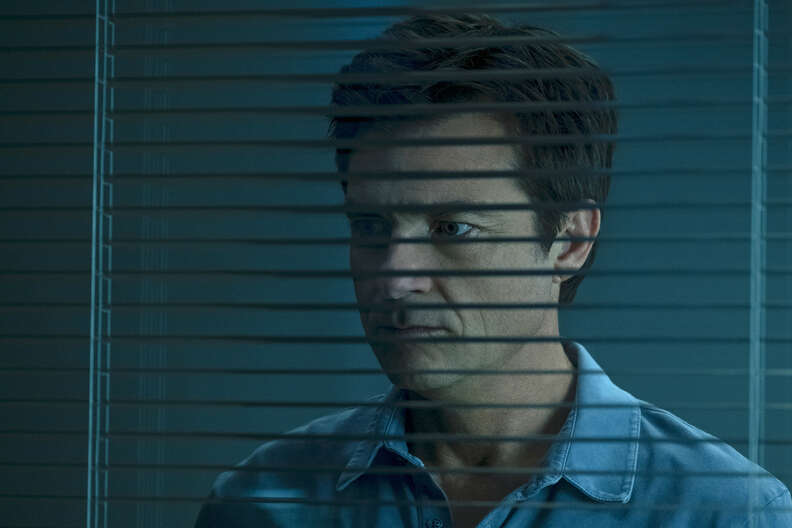 Steve Deitl/Netflix
Steve Deitl/Netflix
Netflix's 'Ozark' Is Back For Season 3 and It's Better Than Ever
The beginning of Ozark'sthird season, which arrived on Friday over a year after the second season premiered back in August of 2018, includes a plotline about securing the soft-rock band REO Speedwagon to play a concert for a convention of dentists. In the same stretch of episodes, a litany of violent, grotesque acts are committed: a high-priced lawyer gets waterboarded; a bomb explodes in a crowd, killing countless innocent civilians; and a Kansas City mobster gets kicked in the nuts and thrown off a river boat. Amidst all the bloodshed and mayhem, REO Speedwagon is what I remember most vividly, and it's part of what sets Ozark apart from similar shows chronicling illicit behavior.
Like the leathered troubadours of REO Speedwagon, Ozark knows how to play the hits. After an increasingly bleak, occasionally muddled second season, which found Marty (Jason Bateman) and Wendy Byrde (Laura Linney) getting even further entangled with the Navarro cartel family while establishing their foothold in Missouri's cutthroat political landscape, the series arrives for Season 3 with a renewed sense of narrative purpose and a better understanding of its own grim storytelling dynamics. On the surface, little has changed. Money gets laundered, people get kidnapped, and Marty always finds a way to get out of whatever dangerous scenario he stumbles into. That's the Ozark way.
But, by shifting much of the action to the Byrde family's new casino, the creative team made a smart bet that pays off in the initial episodes. The visual palette is also a little less blue and shadowy than it was in Season 2, which largely took place in the cold "off-season" of the Missouri vacation community. The specifics of running a casino -- maintaining the slot machines, keeping the high-rollers happy, filming a cheesy star-wipe filled commercial to draw in locals -- allow the writers to tap into an evocative world of greed and vice. Julia Garner's Ruth, the show's Jesse Pinkman-like wild card, immediately finds herself at home in the space.
Bateman, who stars, executive produces, and directs multiple episodes each season, is still at the center of the show, skillfully underplaying every agonizing setback and terrifying reversal. His befuddled, muted reactions are what make the show feel different than a number of other Breaking Bad knock-offs to pop up in recent years. But he's ceded some ground to Linney, who delivers a riveting performance while playing a more significant role in the action this season. When the two leads are trading heated insults and cruel accusations in their marriage counselor's office, the show reaches new heights of drama and comedy.
The couple has no shortage of topics to argue about. After abandoning a shared dream of escaping to Australia and "The Gold Coast" at the end of Season 2, Marty and Wendy have settled into a tense, weary detente. While Marty handles the day-to-day business operations of the casino, finding new ways to launder money under the watchful eye of a new FBI agent (Jessica Frances Dukes), Wendy continues to look for ways to expand the family's empire in collaboration with the cold-blooded cartel attorney Helen Pierce (the steely and effective Janet McTeer). "Think about the things we could build," says Wendy at one point to Marty in the first episode of Season 3. "We could run this goddamn place." As always, Marty leans towards caution.
The tension that comes along with empire-building ambition powers much of the conflict in Season 3, which also follows Wendy's turbulent relationship with her volatile brother Ben (Tom Pelphre). If you've watched enough shows like this, you'll probably have a strong sense that Ben, who shows up unannounced after leaving a substitute teaching job in a huff, will do something to endanger the family's status, and the storyline isn't exactly helped by stock lines like, "This is not a game -- it's real." (The show's treatment of Ben's mental health can be galling at times, relying on overused and broad stereotypes concerning bipolar disorder and violent behavior.) Still, Linney adds depth to her scenes of deep anguish and emotional pain.
More broadly, Ozark could benefit from introducing more Coen Brothers-like levity into its carefully planned, ethically warped machinations. The contrast between the Byrde family's business dealings and their domestic squabbles can be genuinely funny; the scenes with the couple's kids have a sinister, cynical pop to them. Often the show feels like it wants to be No Country For Old Men, when it's actually operating at peak capacity when it stays closer to its Fargo-ish lane of desperation and absurdity. But getting a little frustrated by Ozark, questioning the characters' choices and the viability of the elaborate schemes, is an essential part of the experience. Like REO Speedwagon sang on 1980's Hi Infidelity, I'm gonna keep on loving you, Ozark. Because it's the only thing I wanna do.
Need help finding something to watch? Sign up here for our weekly Streamail newsletter to get streaming recommendations delivered straight to your inbox.