Everything We Know About Paramount+
CBS All Access is getting a reboot.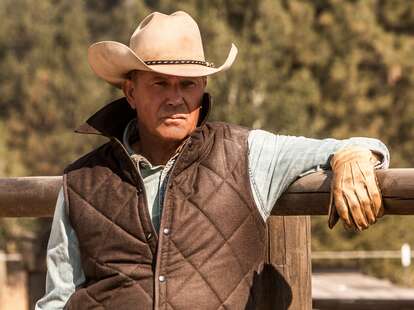 Discovery+ may have launched in January, but in the cord-cutting age of TV that we're in, it was only a matter of time before yet another streaming service would come along. Paramount+, from ViacomCBS, is the latest of the bunch. If you're curious about what to expect from the platform, or want to know if it's worth opening your wallet up to another subscription, we're breaking down everything you need to know about it.
What is Paramount+?
Paramount+ is a streaming service from ViacomCBS. It's primarily a rebrand of ViacomCBS' already existing platform, CBS All Access—but instead of continuing to include just content from CBS and CBS All Access originals, it'll also be a hub for series from all of ViacomCBS' networks, including BET, Comedy Central, MTV, Nickelodeon, Paramount, and Smithsonian Channel.
When does Paramount+ launch?
Paramount+ will launch in the US and Latin America on Thursday, March 4. It will also rebrand as Paramount+ in Canada on March 4, but the full, expanded version of the platform won't roll out until later in the year. As for TV fans in Nordic countries, they'll see the arrival of Paramount+ on March 25, and it'll launch in Australia sometime later in 2021.
How much does Paramount+ cost?
Paramount+ has two pricing tiers: a basic one for $5 per month and a premium one for $10 per month. The more expensive plan is ad-free and includes just a bit more exclusive content than the cheaper subscription, like even more access to live sports and news coverage.

Are there any sign-up deals for Paramount+?
Yes! From now until the day before Paramount+ launches, you can secure a sign-up deal that will get you a subscription for 50% off the regular price for your entire first year. In order to get the discount, all you have to do is sign up for CBS All Access right now—specifically, its annual plan—and then once it becomes Paramount+ on March 4, your monthly bill will be half off automatically for the first 12 months.
Meaning, if you're already subscribed to CBS All Access' annual plan, when the platform changes over to Paramount+ on March 4, you'll also get the new service for 50% off for the next 12 months.
What can you watch on Paramount+?
Since Paramount+ is a rebrand of CBS All Access, everything currently available there will live on Paramount+. As it exists right now, CBS All Access features not only original shows like Star Trek: Picard and The Stand, but the ability to stream CBS network series both currently airing and from its library, including everything from The Twilight Zone to Evil, as well as live programming. Specifically, the live programming you'll find on Paramount+ includes news from CBS affiliates, CBSN, CBS Sports HQ, and ET.
CBS shows are just a portion of what's available, though. According to Deadline, the streaming service will house more than "30,000 episodes, 2500 movie titles, and 1000+ live sporting events and news coverage" from across ViacomCBS' networks. That means you'll finally be able to binge series like Paramount Network's Yellowstone, which your parents have been raving about for years, revisit the wildest seasons of Real World you've always wanted to rewatch, and check out favorite episodes of Nickelodeon staples like SpongeBob Squarepants or All That for nostalgia's sake, and so much more.
You can also stream Paramount+ originals, as well as movies, but Paramount+ has yet to announce what slate of titles will be available at launch. Expect them largely to be movies from Paramount Pictures' extensive roster, obviously. Eventually, you'll also be able to stream some of Paramount's new, highly anticipated releases, as Deadline reported that movies like A Quiet Place Part II and Mission: Impossible 7 will hit the streamer 45 days after their theatrical releases. (It's currently TBD what other Paramount titles that applies to, and whether that's just the plan for a pandemic-affected theatrical market.)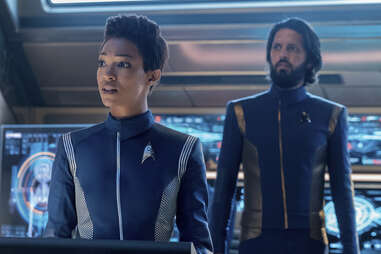 Will there be Paramount+ originals?
To start off, all CBS All Access originals will be rebranded as Paramount+ originals, but that's only the beginning. Within the first two years of its launch, more than 50 new shows are set to debut. There's a lot in the works—some of which are reboots or remakes of old IP, and some of which are entirely new. A handful of the interesting highlights include a show inspired by the Halo video games that's executively produced by Steven Spielberg, a revival of the beloved sitcom Frasier, all-new episodes of popular shows like Criminal Minds, iCarly, and The Real World, an updated, series version of movies like Flashdance and The Man Who Fell to Earth, as well as a Grease prequel, and some Yellowstone spin-offs for good measure.

Will Showtime be available on Paramount+?
Even though Showtime is owned by ViacomCBS, Showtime series will not be available on Paramount+. According to Variety, Showtime is making a concerted effort to continue going stag, even as many other networks consolidate or launch new platforms, and ViacomCBS president and CEO Bob Bakish noted that Showtime's programming doesn't necessarily align with how "broad" Paramount+ is intended to be. So, for now, you'll have to keep catching Billions or Black Monday with Showtime through cable, standalone online subscription, or Hulu add-on.
Need help finding something to watch? Sign up here for our weekly Streamail newsletter to get streaming recommendations delivered straight to your inbox.