Getaway Guide: Summer Nightlife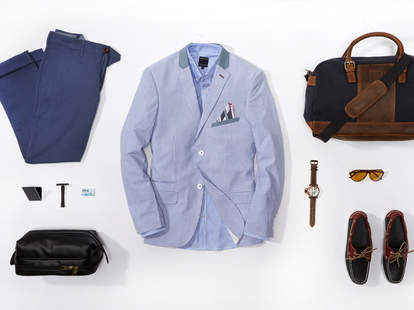 A chill few days on the beach, blacklit nights in Miami, bar hopping in the LES, roulette action in Vegas…. Whatever you're up to on your days off, we're here to help you make sure you and your Wolf Pack are equipped for fun and look your best for the police lineup. This is what you've got to pack: a fitted blazer, a grooming kit, shades, a classy watch, the right kicks, and other essentials for a successful weekend. Go forth, party, and may only your hotel bed linens be turned down during your party weekend.

Perfect for a night out or breakfast the next day (at, like, 1a).
A simple, classy watch so you can, you know, pay strict attention to your curfew.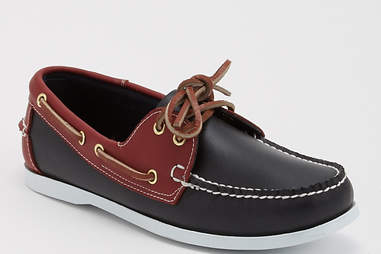 Good party shoes need to be as easy to put on as they are to take off.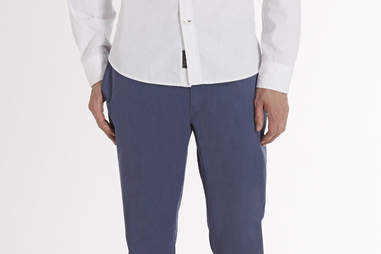 Chinos don't mean dressy — these everyday pants are soft enough for any occasion and any hour.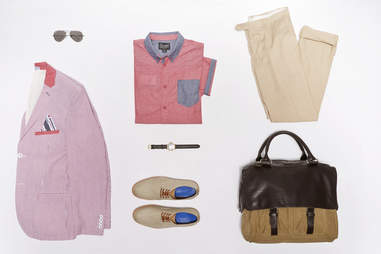 M.A.
Casual to classy, blue to pink, night to day — you'll want to be versatile, but maintain effortless style. Any of these picks should be in your standard nightlife arsenal, but don't shy away from pink — it's catchy, and, when worn with confidence, looks absolutely killer.
Original Ray-Ban aviators. Killer color. Self-explanatory.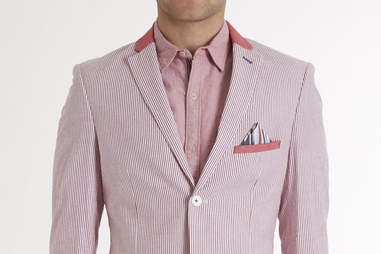 Pastel pink pinstripes with chambray trim — you're ready to own Miami.
Your face should be as smooth as your favorite cocktail.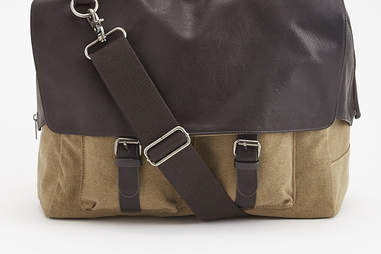 The mullet's classy, luggage cousin: leather business on top, casual khaki canvas on the bottom.