'Philip K. Dick's Electric Dreams' Is Amazon's Answer to 'Black Mirror'
Amazon
Amazon
Philip K. Dick's resilience as a source of inspiration to the Hollywood content machine is like something out of a Philip K. Dick story. As a thinker, the Chicago-born writer was often at odds with society's rigged codes, dusty norms, and its understanding of reality itself. Even within the often outlandish world of science-fiction, where he made his name as a writer of hallucinatory short stories and mind-bending novels in the '50s, '60s, and '70s, he was considered an outsider. There's a reason the author Jonathan Lethem has called him "science fiction's answer to the Beat generation."
Now, more than 30 years after his death, he looks like the consummate insider.
What else would you call a man whose work has inspired classic genre films like Minority Report, Total Recall, and Blade Runner? Earlier this year, the monolithic blockbuster Blade Runner 2049 again introduced curious audiences to concepts he pioneered with 1968's Do Androids Dream of Electric Sheep?, while Amazon's The Man in the High Castle has unnerved viewers for two seasons with its alternative vision of history, becoming one of the streaming platform's signature shows. Undoubtedly inspired by that show's success, Amazon has placed an even bigger bet on Dick as a recognizable entity, launching a 10-episode anthology series called Philip K. Dick's Electric Dreams that turns his short stories into Black Mirror-like tales. Though he was always skeptical of advertising, Dick has become a brand.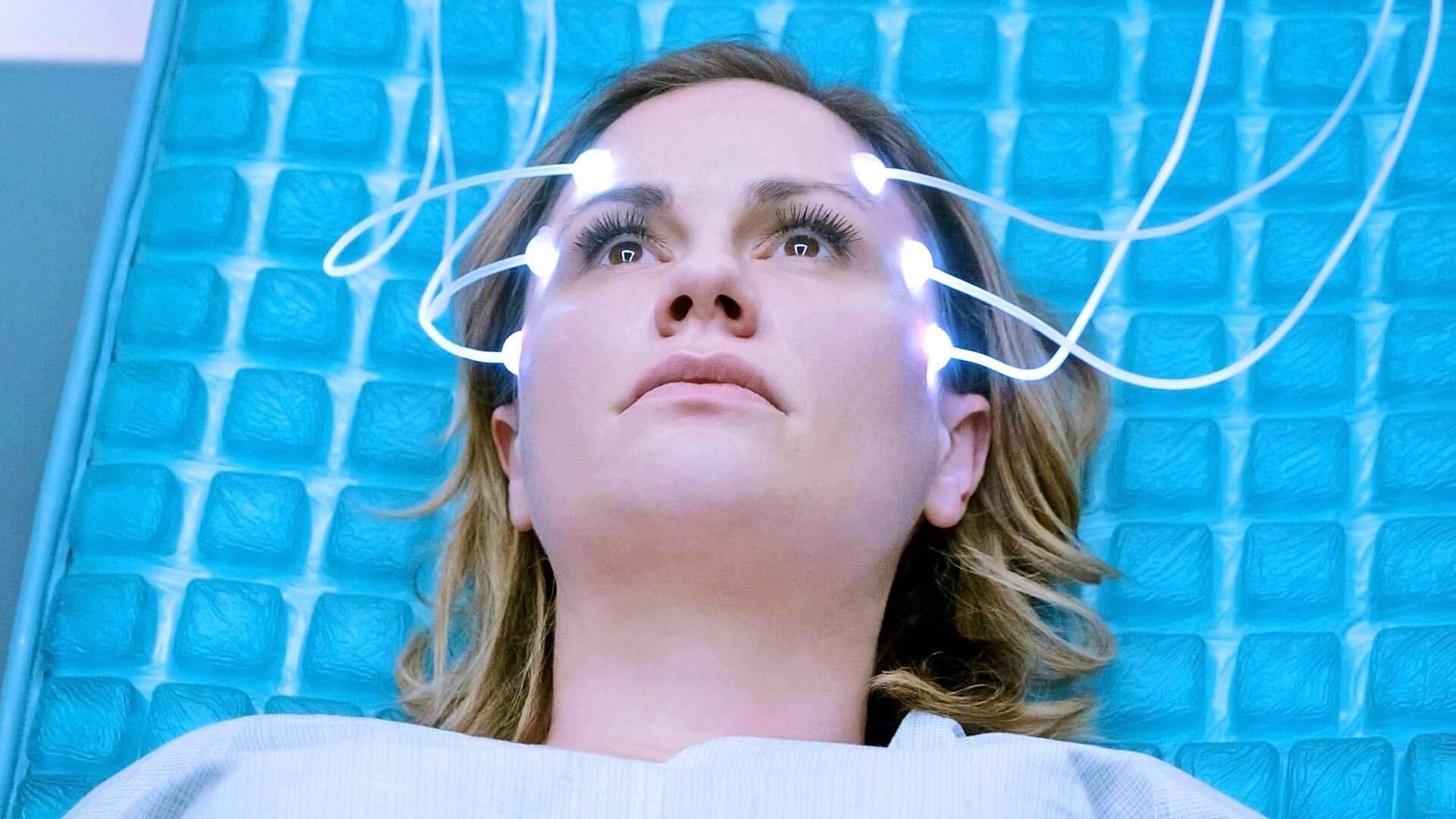 Does Electric Dreams stay loyal to the author's oft-kilter sensibility? Yes and no. The show -- which, unlike Black Mirror, features different writers on each episode -- presents a problem to anyone attempting to write about it or describe it to a friend. Part of the joy of an episodic anthology series is watching the first 15 minutes or so and trying to figure out if it's a "good" or "bad" episode. Even a classic like The Twilight Zone had a few lackluster entries, but half the fun is in the sense of discovery. Finding your footing in each richly imagined world, attempting to make sense of all the narrative scaffolding laid out before you, can be invigorating.
It can also be a drag. There are more than a few Electric Dreams episodes that peter out like a flying car that runs out of gas right when it pulls out of a space garage. "Impossible Planet," an interstellar tourism romance featuring Sing Street's enormously charming Jack Reynor, overwhelms you with ancillary details without making an emotional connection. The same thing goes for "Safe and Sound," an awkward attempt to map Cold War anxieties about comfort and security onto a modern teen drama.
Others, like "Human Is," which stars executive producer Bryan Cranston as a dick-ish military commander who returns from a deadly mission as a newly sensitive loverboy, might work as short stories, but crack under the weight of a 50-minute runtime. All the major beats are telegraphed from the beginning, and there's not enough going on in the margins -- even a steamy Bryan Cranston sex scene -- to keep you distracted.
With some of the less compelling entries, there's still pleasure to be found in the ways the writers have tweaked Dick's many anxieties, which grew out of his skepticism of consumer culture, his fear of nuclear annihilation, and his experimental drug use, to match modern terrors. For example, a by-the-numbers Invasion of the Body Snatchers riff with Greg Kinnear as an alien-controlled father isn't exactly gripping -- the story feels like it could've been on the Outer Limits reboot from the '90s -- but the attempts to reckon with video chat and millennial slang make it more entertaining than it should be. "The Hood Maker" takes one of Dick's telepathic premises and drags it into a semi-modern war zone. It's decent schlock.
The best episode in the series is "Kill All Others," a heavy-handed but bracing allegory told with wit and compassion by writer and director Dee Rees, who helmed Netflix's acclaimed historical drama Mudbound. The plot centers around a factory worker named Philbert (Mel Rodriguez) who begins to distrust a seemingly benign politician played by Vera Farmiga after he hears her mutter the title phrase during a televised interview. (Feel free to draw whatever political conclusions you'd like.) More than any other episode, it taps into the sense of working class rage that powers Dick's best work. His stuff can hit you like a lunch pail to the head.
Similarly, "Real Life," which was written by Battlestar Galactica and Outlander creator Ronald D. Moore, finds devastating emotional truths in a cerebral story of a cop (Anna Paquin) who uses a new leisure device to escape the trauma of her real life. With its reliance on detective tropes and blurring of fantasy and reality, it might be the best place to start for fans of Dick's big screen work. Fans of his more realistic, less psychedelic novels might do best by kicking things off with "The Commuter," a haunting tale of a train worker who discovers a hidden city. As you might guess, there's a dark bargain to be made there.
Whatever your desires, Amazon clearly hopes that they can provide the Philip K. Dick fantasy for you. If not, simply wait a few months. Judging from the last 30 years, there's more dreams to come.
Sign up here for our daily Thrillist email and subscribe here for our YouTube channel to get your fix of the best in food/drink/fun.