Power ranking summer vacation destinations, according to the movies
20th Century-Fox/Photofest
Don't trust travel guides compiled by seasoned globetrotters who've spent years accumulating knowledge about summer destinations? Then take vacation advice from something you're never dubious about: Hollywood. We've lined up these top spots based on lessons learned from summer flicks set or shot there.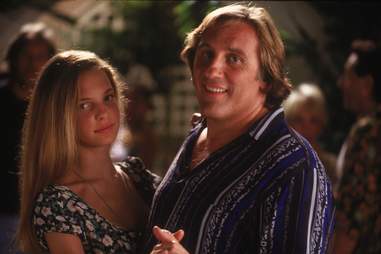 Buena Vista Pictures/Photofest
10. The Bahamas
Movies:My Father the Hero, Jaws: The Revenge, Holiday in the Sun
Why You Should Go: Solving crimes with the Olsen twins is nice, but Holiday in the Sun's real gift was introducing Megan Fox to the movie-going public. She played a spoiled heiress! You'll probably meet her!
Why You Shouldn't Go:Jaws' best friend from high school stalking Chief Brody's wife from Cape Cod all the way to the Bahamas, or Gerard Depardieu in a speedo. One way or the other, you will die.
20th Century-Fox/Photofest
9. New York City
Movies: Dog Day Afternoon, Die Hard with a Vengeance, Summer of Sam
Why You Should Go: If DHwaV proved anything about NYC, it's that if you're well-prepared and don't have dogs talking to you, you can do pretty much anything without legal consequences unless Bruce Willis happens to be in town.
Why You Shouldn't Go: That crappy yuppie wine bar Bruce was a semi-partner in did more damage to New York than Simon Gruber ever dreamed of.
20th Century-Fox/Photofest
8. The Hamptons
Movies: White Chicks, Weekend at Bernie's, Something's Gotta Give
Why You Should Go: Any time the Hamptons are in a movie it means access to mansions, boats, and beaches -- and everyone is too rich to have a job, so there are always cool people to hang out with.
Why You Shouldn't Go: The only women you can be certain aren't Wayans brothers in disguise are your mom and your girlfriend, and Jack Nicholson will sleep with both of them.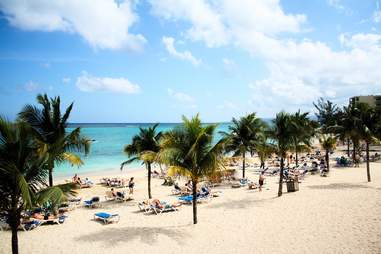 Tomash Devenishek/Flickr
7. Jamaica
Movies:How Stella Got Her Groove Back, Club Paradise
Why You Should Go: You will rediscover your lost passion.
Why You Shouldn't Go: Your rediscovered passion will be manically impersonated by Robin Williams.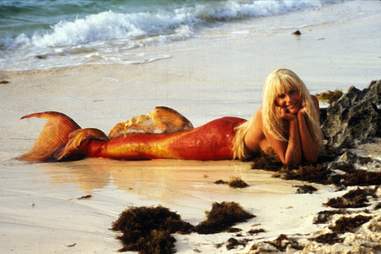 Buena Vista Pictures/Photofest
6. Cape Cod
Movies: Jaws, Splash
Why You Should Go: In Cape Cod, you never know where you're going to meet the love of your life.
Why You Shouldn't Go: Right after you meet her, you will be eaten.
USA Films/Photofest
5. Summer Camp
Movies:The Parent Trap, Wet Hot American Summer, Meatballs, Sleepaway Camp, Summer Camp Nightmare
Why You Should Go: Obviously you'd go to one of those adult versions, where you'd revive the joy of making instant BFFs and excelling at various activities.
Why You Shouldn't Go: There is no nightmare of any variety that's more terrifying than the end of Sleepaway Camp. Also, you might not excel at any of the various activities.
Vestron Pictures Ltd./Photofest
4. The Catskills
Movies:Dirty Dancing, Taking Woodstock
Why You Should Go: A trip to the Catskills guarantees self-discovery, either through the physical language of dance or an act of artistic rebellion that will define a generation.
Why You Shouldn't Go: Someone may put you in a corner.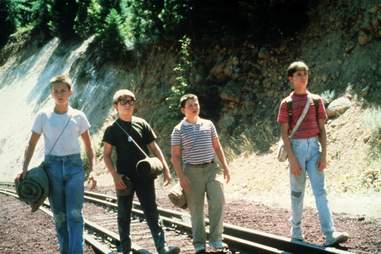 Columbia Pictures/Photofest
3. Oregon
Movies: The Goonies, Stand by Me
Why You Should Go: Even if you don't find pirate treasure or bodies, the town of Brownsville still has an annual Stand By Me Day (July 23rd), complete with a pie-eating competition you and your pals can bond over.
Why You Shouldn't Go: The water's so cold it'll turn you from Sloth to Mikey-sized.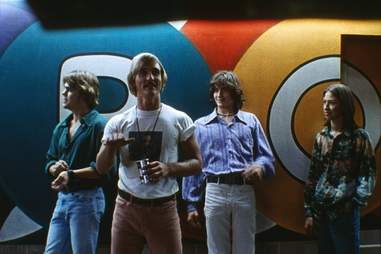 Universal Pictures/Photofest
2. Austin
Movies: Dazed and Confused, Slacker
Why You Should Go: The movie version of Austin features one of the most thoroughly expressed commitments to work-aversion that the silver screen has ever seen.
Why You Shouldn't Go: Today's Austin is four times more populous than that Austin, and everybody has a damn job. Also Mathew McConaughey will ask if you need a ride though you are already clearly in a car.
20th Century-Fox/Photofest
1. Australia
Movies:Endless Summer, Point Break
Why You Should Go: If you watch Endless Summer enough, you might get good enough at surfing to test the waves at Bells Beach, where you'll run into Bodhi and be able to ask him questions like, "You weren't really going to let Rosie kill Tyler… right?".
Why You Shouldn't Go: No reason. Seriously, what are you waiting for? Vaya con dios, brah.