Hulu's 'Ramy' Is Even Funnier and More Provocative in Season 2
The show pushes many envelopes.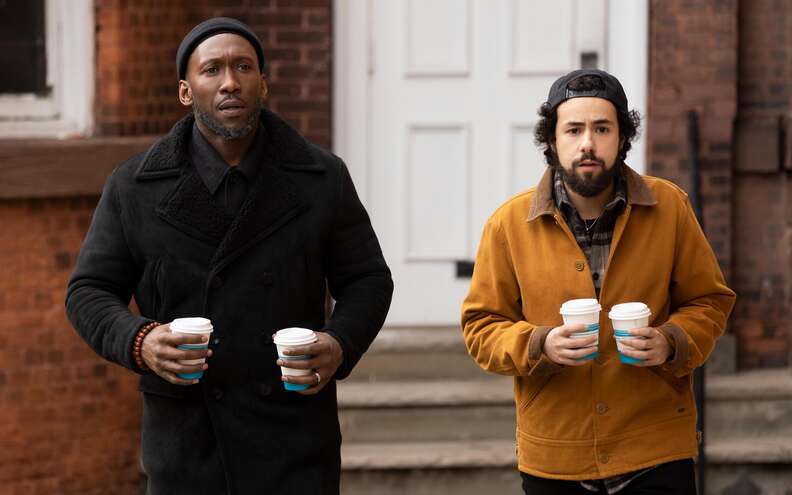 One of the biggest surprises at the 2020 Golden Globes happened when comedian Ramy Youssef beat the more established Michael Douglas, Bill Hader, Ben Platt, and Paul Rudd in the Best Performance in a Television Comedy – Actor category for his Hulu comedy, Ramy. If you said, "Who?" back in January when you watched the award show, you're not alone. Kicking off his acceptance speech, even Youssef himself admitted, "Look, I know you guys haven't seen my show." Hopefully the actor's win nudged you to check out Ramy, but if not, your chance to dive in has arrived in the form of its second season.
Youssef plays Ramy Hassan, a twentysomething who, after years of sleeping around, going to parties, and straying from his religious upbringing, is determined to quit sinning and get in touch with Islam. He uses the show, which he co-created, to examine his Egyptian immigrant family upbringing in New Jersey and his experience of being a millennial Muslim man, but complicates Ramy's earnest attempts to be a "good person" with a string of conundrums that are appropriately confrontational, humorous and uncomfortable.
Season 2 finds Ramy actually buckling down and putting in the work of engaging with Islam. His determination is in part driven by his feeling that he needs to atone for having hooked up with his cousin (Rosaline Elbay) while visiting family in Egypt. That taboo topic is just one of the many you and the show's protagonist go through as the story plays out, and it provides the catalyst for his latest quest to join the Sufi Center and become the student of the gentle, profound Sheikh Ali (played by guest star Mahershala Ali), at least after he's done with using pornography to flush the shameful incident from his mind.
Ramy's tricky spiritual journey leads him to conclude that everything in life is a test from God. That you're able to push through the Job-like test that Ramy imposes on you -- seriously, the show is unafraid to go there -- is a testament to the strong writing and charming cast. Ramy isn't just about Ramy's unconventional spiritual journey, though. Some of the strongest episodes veer away from the titular character to offer vignettes about his family that explore how they come to terms with identity and face microaggressions in their daily lives. The show doesn't pretend to speak to the experience of every Muslim American -- and in fact largely hones in on the specific foibles and desires of this one young Muslim man in New Jersey -- but it's hailed for breaking significant ground in expanding representation on TV with its complicated, nuanced, and, yes, controversial depiction of a community of Muslim Americans.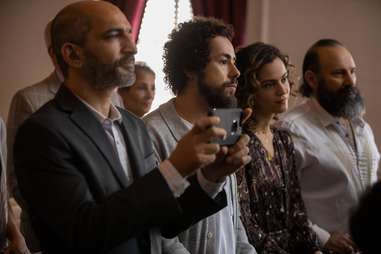 There's a universality to Ramy, too, though. His friends frequently joke about how seriously he takes his faith, such as when one says, "Why are you so extreme with everything, man? Everything with you, dude. You're like the most emotional, extreme Muslim I've ever met." But he's only as devout as he is (or aims to be) because of his quarter-life crisis and obsession with finding a purpose in the universe. The unflinching way that the series tackles that search for meaning that nags at so many of us is what makes the series so resonant. It's also why it's both painful and hysterical to watch him muddle through his various "tests" because we all face them in one way or another -- even if we wouldn't go so far as, say, jacking off our best friend who lives with muscular dystrophy. Both depsite and because of uncomfortable moments like that, it's a joy to watch Ramy find his place in the world.
Need help finding something to watch? Sign up here for our weekly Streamail newsletter to get streaming recommendations delivered straight to your inbox.