The Investment: Ray-Ban Aviators
Ray-Ban Original Aviator - $170
Sunglasses all pretty much do the same thing. But the original Ray-Ban aviators, patented in 1937, launched the world's (and Tom Cruise's) fascination with a style icon — and they've got serious history to back them up. These Ray-Bans are timeless; they're not confined to Summer use, and the decades have only made them more and more legendary.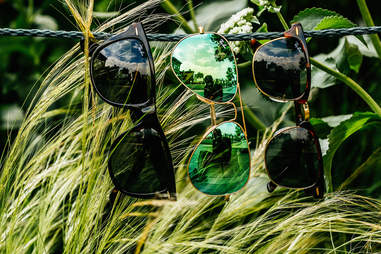 The Ray-Ban Aviator hanging out in between its cousins, the Wayfarer and Clubmaster.
In 1929, Army Air Corps Lt. General John MacCready commissioned Bausch & Lomb to create military-grade aviation sunglasses. He hoped to combat nausea and headaches pilots experienced when exposed to the ultra bright sky and glare of the sun. Aviators as we know them were patented in '37, sold to the public in '38, and they still kick-ass today.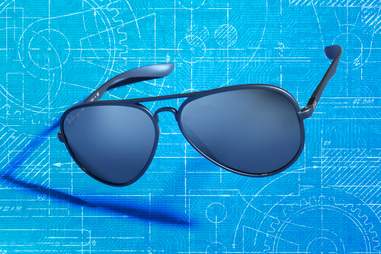 M.A.
Ray-Ban's new Liteforce Aviators ($185) feature a durable, lightweight frame made of high-tech thermoplastic, which is also used in the aerospace and medical industries.
The lightweight shades feature special convex lenses designed to conform to the contours of the eye socket, and cover enough area around the eye to effectively banish most light rays in a pilot's field of vision. (That's why the company's called Ray-Ban.) Lightweight, high-tech, and timeless — Ray-Ban Aviators are perfect in and out of the cockpit.