7 Reasons Why You Have to Watch Mayweather Vs. Pacquiao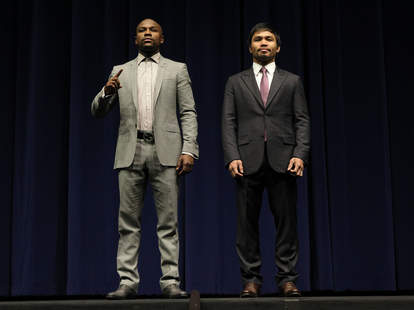 "Fight of the year" or "decade" or even "century" gets thrown around a lot, and most of the time you've never ever heard of one of the fighters… or both. Are these guys even boxers? But Mayweather, Pacquiao? This is that rare human event where all the hype is warranted… and here's why: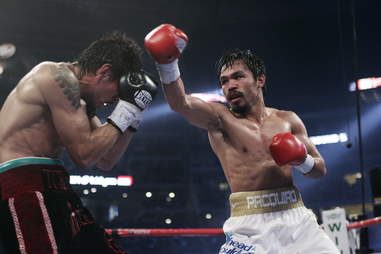 Courtesy of Showtime
1. They really are the pound-for-pound best in the world
It's mega-rare for anything like this to happen in the boxing world. And not only that, you actually know who they are. When pound-for-pound bests do face off, it's usually among super-light-mega-ultra-bantamweights.
Tom Casino/SHOWTIME
2. You get to watch a congressman and a super wealthy dude beat on each other
Mayweather's net worth is somewhere around $300 million and Pacquiao is an elected member of the Congress of the Philippines. It's not often two guys like that square off.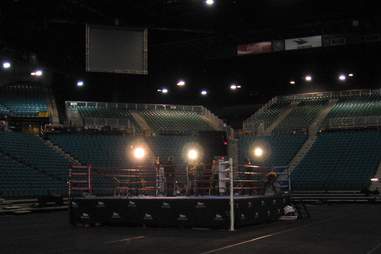 <a href="https://www.flickr.com/photos/runneralan/3091055611" rel="nofollow" target="_blank">Alan Kotok</a>/Flickr
3. The cheapest tickets are $1,500
And that's the initial price of the only 500 tickets released for sale publicly April 23rd, and they were gone in 60 seconds. The resale and secondary market prices are ridiculous (up to $120,000 a seat). So, yeah, watching on Pay-Per-View is your best bet.
Will Hart/HBO
4. You might see celebrities get splattered with blood and/or sweat
The ringside seats were initially going for $10,000 a pop and weren't even for public sale. You can bet there's going to be insane celebrity action for a fight of this magnitude.
<a href="https://www.flickr.com/photos/kwdesigns/734124559" rel="nofollow" target="_blank">Kristin Wall</a>/Flickr
5. You'll be introduced to your new favorite Spanish word
"Terremoto" which means "earthquake" and is the nickname of equally undefeated undercard fighter Leo Santa Cruz.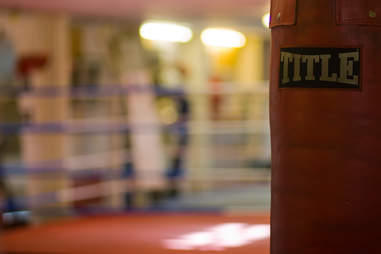 <a href="https://www.flickr.com/photos/davidrosenphotography/8342878477" rel="nofollow" target="_blank">David Rosen</a>/Flickr
6. Two Hall of Famers will usher in the main event
Michael Buffer of "Let's get ready to rumble" fame will join Jimmy Lennon Jr. with his signature "It's Showtime!" call to announce the fight to viewers across the globe.  
Chris Farina/Top Rank
7. This is a fight six years in the making
 Six. Years. Multiple negotiations, rumors, retirements, and more drama had many believe this match would never happen. There's never been this level of wait and anticipation before -- the payoff should be a knockout (maybe literally).