The town of Riverdale, despite its classic, cozy 1950s aesthetic, is far from perfect, and has seen more than its fair share of messy, embarrassing, and downright insane scandals. The melodrama is exactly what makes the CW's Archie adaptation so much fun to watch, every juicy soap opera twist paving the way for a hundred more soap opera twists that all knot themselves together in a nightmarish spaghetti bolognese of sex, lies, and betrayal. If you've been meaning to catch up on the highlights before the new season airs, or if you've just got a hankering to re-live some of Riverdale's most outrageous moments, we've compiled the 10 craziest scandals that rocked Archie Andrews' hometown.
Recommended Video
What to Watch Before and After the Super Bowl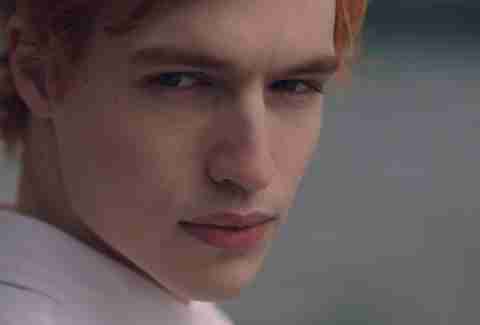 Jason Blossom's real murderer
The show kicks off with the murder of a key character, Cheryl Blossom's twin brother, Jason, who is lost in the Sweetwater River on July 4. Originally believed to have drowned, Jason is discovered days later washed up onshore with a gunshot wound to his head. Cheryl reveals that Jason had been making plans to run away with his flame, Betty Cooper's sister, Polly, and that the story about him drowning in the river was a lie. Jughead Jones' father, FP, at first attempts to take the fall for Jason's murder, but our heroes soon learn that FP is being blackmailed.
The show cycles through every possible suspect and reason for the murder before dropping the bomb: The Blossom patriarch, Clifford, killed his own son to keep him from revealing that the Blossom family's maple syrup empire was in fact a sticky cover-up for Cliff's real business: dealing drugs with the help of the Southside Serpents. Once Jason told his father he wanted no part in the real family business, Clifford Blossom did what he had to do. Cold!
Ms. Grundy's underage relationship with Archie
In the Archie comics, Mrs. Grundy is a gray-haired matron of a schoolteacher, but Riverdale remixes her a little bit -- well, a lot. Riverdale Grundy is very different: a slim, mid-30s blonde who has developed a relationship with the underage Archie that the two of them initially try to keep hidden over the course of the Jason Blossom investigation. The beans are spilled after Archie Andrews, ever the conscientious type, tells the sheriff about the gunshot they both heard on the morning of July 4 -- the morning of Jason Blossom's suspected murder -- after spending the night together. Not only was Grundy engaging in a relationship with an underage student, her name isn't even Ms. Grundy -- her real identity is Jennifer Gibson, cello prodigy, who ran away from her abusive ex-husband and changed her name so he could never find her. She leaves town shortly after she and Archie are discovered, leering over a pair of Lolita shades at two young high school boys in the street as she drives off.
At the start of Season 2, Grundy/Gibson has the honor of being the Black Hood's very first victim, strangled with the cello bow Archie gave her as a departure gift.
The fallout from Chuck Clayton's slut-shaming
Chuck Clayton, riding high on his golden-boy-of-the-football-team status, makes the mistake of attempting to spread false rumors about Veronica Lodge, going so far as to slut-shame her, claiming he'd given her a "Sticky Maple" during their date. Not the type to give in to sexual harassment, Veronica teams up with Betty to get the truth out of Chuck, handcuffing him inside a boiling hot tub until he confesses to what really happened between them on video. His confession breaks up the football team's cabal of serial slut-shamers and gets the whole team suspended. Ever after, Betty is plagued with the knowledge that while she was forcing Chuck's confession to the surface while wearing her scary black wig, despite herself, she might have enjoyed being a little bit bad.
The secret of Polly's pregnancy
Betty Cooper's sister, Polly, is estranged from her family after her parents rejected her relationship with Jason Blossom. When Betty, frustrated with her parents' lies about her sister, goes to visit Polly in her group home at the Sisters of Quiet Mercy, Polly reveals that she's pregnant with none other than Jason Blossom's baby, and had plans to run away with him after he faked his own death by drowning. Over the course of the season, Polly bounces from house to house as the respective families of Riverdale try to assert dominance over her. She eventually ends up in the Blossom household, where, she believes, is the best place to figure out who offed her former lover.
After her mother, Alice Cooper, kicks her father, Hal, out of their house when she learns he had tried to forcibly convince Polly to get an abortion, it's revealed in possibly the most soap opera twist of the show that the Cooper family actually shares Blossom blood, which means Polly's baby and past relationship with Jason are a teensy bit incestuous.
The identity of the Black Hood
The mystery that surrounds Season 2 is the identity of the Black Hood: Who is he, why is he murdering people, why does he keep calling Betty on her cell phone, and where will he strike next? He's introduced at the end of Season 1 as a man in a mask who nearly fatally wounds Archie's father in Pop's Chock'lit Shoppe, and in the Season 2 premiere, he strangles the doomed Ms. Grundy with her own cello bow. He sees himself as a cleanse, targeting Riverdale citizens whom he knows have sinned -- adulterers, drug users, those who have sex before marriage. He isolates Betty from her friends after her rousing speech at the 75th Anniversary Jubilee "inspires" him to go on a killing spree, threatening her into doing what he tells her to do and repeatedly telling her the two of them aren't so different from each other.
That makes perfect sense when it's finally revealed that Hal Cooper, Betty's own father, is the Black Hood, after the school janitor was wrongly accused. He tells Betty that her speech about making Riverdale a better place reminded him of his promise to his own mother, wherein he swore that the town of Riverdale must do better.
The scourge of jingle jangle
There's a new drug on the streets of Riverdale: the hilariously named, but highly addictive jingle jangle, whose suppliers, the Ghoulies, nearly kill Jughead in their crusade to run the Southside Serpents off their land. The drug leads to the murders of two students, victims of the Black Hood, who lists drug use as one of his many punishable sins. Jingle jangle was also used as an excuse by Mayor McCoy to shut down Southside High, after she mistakenly learns that it's being supplied to the residents of Riverdale by Southside Serpents.
The identity of the "Sugarman," the maker of the drug, provides one of many of Season 2's subplots, as the five friends attempt to figure out who is making the drug so they can stop him. It turns out to be none other than Jughead's Southside High English teacher Robert Phillips, who inspired him to revitalize the school paper.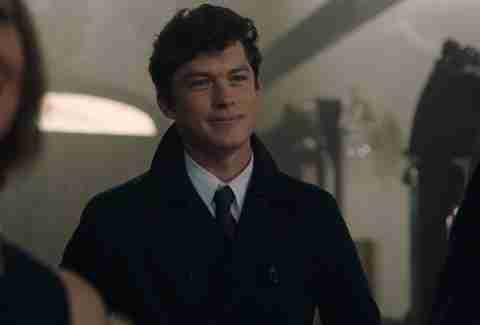 Nick St. Clair's entire menacing arc
Riverdale is full of murder, drugs, extortion, and violence, but one of the baddest villains to ever walk its ominous streets is Nick St. Clair, the son of Hiram Lodge's shady business partners. (Seriously, how did it take Veronica so long to discover her dad was a mobster??) At first a debonair newcomer from Veronica's past, Nick swiftly exposes himself as a manipulative would-be sexual assaulter after he attempts to force himself on Veronica during a party and nearly drugs and rapes Cheryl mere days later, his plans foiled by the badass Pussycats. When the Black Hood asks Betty to tell him who to kill next, she gives him Nick's name, but later tells his family to get out of town because they're not safe. Nick pays off Penelope Blossom so she'll drop the charges against him, but as soon as the Lodges learn he tried to assault their daughter, Hiram engineers a convenient car crash that leaves Nick severely injured.
In a bizarre twist, Nick returns to Riverdale months later, still harboring a grudge against the five friends. He kidnaps Archie and tries to use him as collateral to goad Veronica into sleeping with him, but is bested again when Veronica uses his own drugs against him, and she and Archie hold Nick for ransom instead.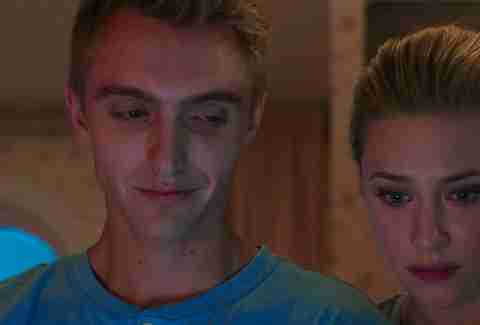 "Chic's" identity theft
Polly isn't the only Cooper to have gotten pregnant too young. Before her two daughters, Alice Cooper had also had a child named Charles whom she gave up for adoption after he was born. Feeling guilty over lying to her family for so long and abandoning her child, Alice welcomes the creepy "Chic" back into the Coopers' lives, though Betty's not so happy about it and makes it clear that she doesn't feel safe around her half-brother. When a mysterious guy comes to the house asking for Chic, Chic kills him in a panic, bashing his head with a lamp. Betty and Alice are forced to clean up the mess before anyone can find out about it, and the murder weighs heavily on Betty throughout the season.
Chic, meanwhile, seems to be systematically manipulating the Coopers, cutting them one by one out of the family. Alice exiles Hal from the house after she learns he almost convinced Polly to get an abortion, Polly announces she's moving out of the house to San Francisco, and Chic uses Betty's own paranoia about him to drive a wedge between her and her mother.
Later, the Coopers learn that Chic isn't their long-lost brother after all, but merely an impostor. He'd met and befriended the real Charles out on the streets, tragically killing him after a fight in their apartment got out of hand. Sick of his manipulations, Betty sends Chic out to the Black Hood as bait, and Chic is last seen running for his life.
Cheryl's gay conversion therapy
Halfway through Season 2, Cheryl Blossom goes through a bit of a change. She, seemingly randomly, befriends Josie McCoy, hanging out with her between classes and in the music room. When she learns Josie and Chuck Clayton have a flirtation, Cheryl leaves Josie drawn pictures of her and creepy gifts in order to drive her away from Chuck. A few episodes later, Cheryl befriends Toni Topaz, a displaced Southside Serpent who sees through Cheryl's hard shell. Cheryl confesses to Toni that her mother had broken up the only real relationship she'd ever had with another girl named Heather in middle school.
Meanwhile, convinced her mother and her uncle are plotting to kill her and her grandmother off and steal the Blossom fortune, Cheryl and her efforts to find the truth force her mother to send her to the Sisters of Quiet Mercy, where they attempt abusive conversion therapy. With the help of Kevin Keller, Toni, and Veronica, Cheryl escapes, tells her mother she'll no longer stand for her abuse, and, at the end of the season, joins the Southside Serpents.
The Lodges' real estate scheme that ends with Archie in prison
Midway through Season 2, Hiram and Hermione Lodge reveal their secret plan to convert the land they've purchased in Riverdale and the Southside into a housing development for employees of a new prison, constructed in the building that used to be Southside High. Since the first season, Hiram has been quietly buying up properties, like the Twilight Drive-In and Pop's, to make way for his business venture, and plotting with rival gangs to take down the Southside Serpents. His "SoDale" project ignited a protest by the Serpents because it's being planned on Southside land -- sacred land that was stolen from the native Uktena tribe hundreds of years ago by a man who the citizens of Riverdale now celebrate with Pickens Day.
Later in Season 2, unable to break up Archie and Veronica's relationship, Hiram decides to bring Archie into the fold, testing his loyalty while Archie believes he's spying on the Lodges for the FBI. The agent, who keeps appearing to Archie at inconvenient moments and threatening him and his father, is revealed to be a plant by Hermione to test him.
In order to consolidate his hold over Riverdale and the Southside, Hiram attempts to purchase one last property: the Whyte Wyrm, the Serpents' local hangout. But his own daughter Veronica gets there first, saying she'll trade the Wyrm, plus her stake in the family business, for Pop's, because the diner is the last place she and her friends can call home. Hiram agrees to the terms, but at the very end of the finale, in order to break up Veronica and her friends, Hiram has Archie arrested right after he's elected student body president. 
Will Archie make it out of prison? Will Veronica finally get one over on her tricky family? Will their town ever be a safe place again? One thing's for sure: Riverdale is a great show about how to be a terrible parent.
Sign up here for our daily Thrillist email and subscribe here for our YouTube channel to get your fix of the best in food/drink/fun.