6 Things You Didn't Know About Rob Zombie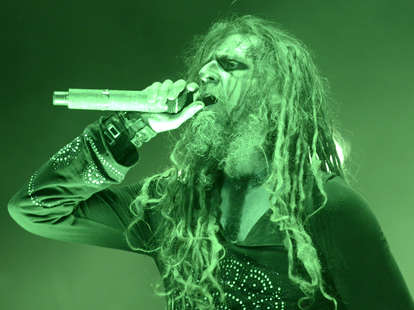 Tim Mosenfelder/Getty Images
Tim Mosenfelder/Getty Images
There's Rob Zombie, frontman of the gothic heavy-metal band White Zombie. There's Rob Zombie, the shock maestro behind such barbarous horror movies as The Devil's Rejects and Halloween. And then there's Rob Zombie, the regular dude formerly known as Robert Bartleh Cummings from Haverhill, Massachusetts. But those aren't split personalities; the menacing stage performer and director of fright fests is the same guy talking to me about the expectations for his latest, 31, which premiered in one of Sundance Film Festival's coveted midnight slots.
"Either you like what I do, or you don't," he says. "I don't ever think like, 'Gee, what do my fans want?' Because it's my job to come up with the next thing that they're going to enjoy, not just force-feed them the same thing over and over."
Zombie loves movies and, like Quentin Tarantino or J.J. Abrams, remixes his favorites -- Taking of Pelham 123, Dirty Harry, Bonnie and Clyde, Taxi Driver -- to subvert the horror genre. The key, he says, is to slice and dice them without dwelling too long on his decisions. "I used to make that mistake with mixing records," he says. "It would be raw and rocking. Then I'd keep working, and keep working, and keep working, and keep polishing, and then it was totally boring. You can do that with movies, too."
Currently working on a Groucho Marx biopic (!), Zombie has one mantra: be unabashedly Rob Zombie. But is there a side to the phantasmagoric artist that crosses over with the average American? Or is he eternally a devil horn-throwing rock god through and through? Zombie, a man who doesn't give a shit what you think, gave me the truth: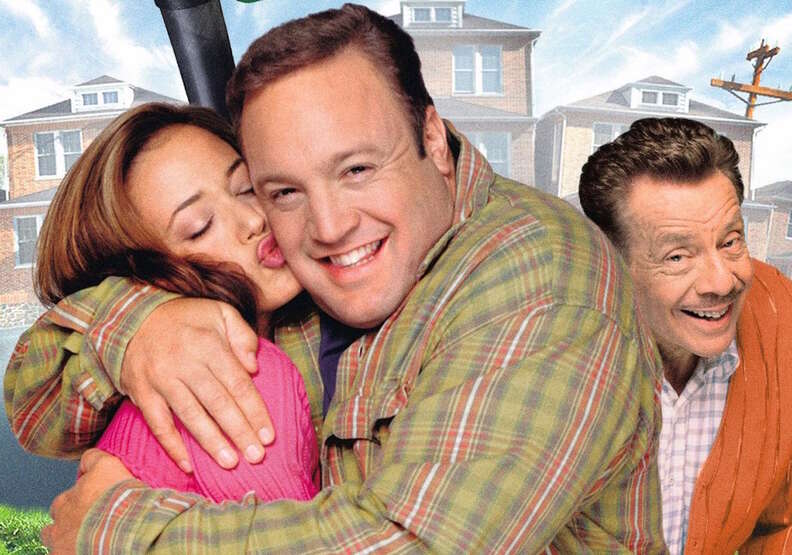 Rob Zombie loves The King of Queens
"I've always been a huge stand-up fan. That's why I directed two comedy specials for Tom Papa. I think he's genius. And that's why Brian Posehn was in Devil's Rejects. There was this group, it was like Chris Hardwick, Brian Posehn, Patton Oswalt... I love comedians. I just think they're a whole 'nother breed. It's odd how funny some people can be, and I just really can appreciate it. I have no qualms. I watch The King of Queens and go, 'This show is fucking genius.' It's so fucking funny, man, I love that show. Kevin James is a fucking genius. Jerry Stiller is a fucking genius on that show, as he was on Seinfeld. I love comedy."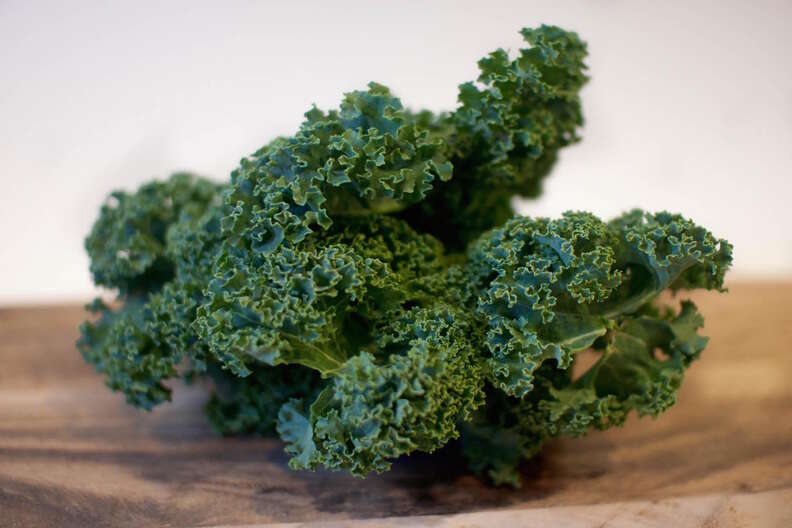 Rob Zombie is a vegan
"I like kale -- it tastes good. But I had never even heard of kale until five years ago. When did kale enter the world? You know what it is: my wife and I have a garden. Sheri [Moon Zombie] grows kale. That fucking plant is hardy as shit, man. You could probably grow kale on Mars. I've never seen anything like it. That's probably why it's so popular."
Rob Zombie is a big fan of the Allman Brothers
"The '70s was when I was from age 5 to whatever, 15. So that was my ideas on music, fashion, movies, television. That's what's warped me. I love the Allman Brothers. Nothing I do musically sounds like them, or will ever sound like them, but I just think that they're the greatest band ever. It just hits me. I hear Greg Allman's voice... they were always on the radio, and I guess I can't not think of my childhood when hearing that sound. Or KISS or Bee Gees or ABBA or a lot of things."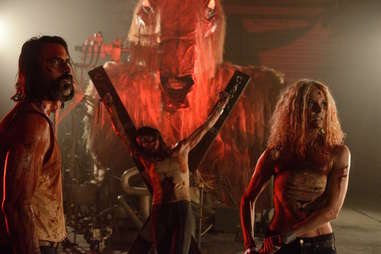 Rob Zombie never considered going to business school
"My mom's side of the family [worked at a carnival]. That was their whole business, dating back to my grandparents. With my grandparents it was a little more like the circus, like in grand outfits, but by the time I was involved that was the early '70s, that was in third grade or something. I would have to go when my parents were working. But whatever your parents do when you're a kid, it seems boring. When I was a kid, my friend's dad drove a Wonder Bread truck and delivered Hostess cupcakes and we thought he had the most badass job we'd ever heard of. 'You get free Hostess cupcakes!? Oh my god!'"
Rob Zombie will spend a night in watching Netflix
"The last thing I watched on Netflix was this movie with Geoffrey Rush called The Best Offer, where he plays this art critic. I have a friend Wayne Toth, who did the effects on 31. He said I had to watch it. He goes, 'You have to watch this movie with Geoffrey Rush,' because he knew I was really into Geoffrey Rush. I thought he would be a great Groucho. It was just a great movie, He plays this art dealer who is scammed out of all these paintings by this woman. Really good movie. Totally didn't even know it existed.
"I do think that theatrically releasing films is dying. I'm not being depressing, it's just the reality. It's going away. 31 hasn't even come out yet and if I go on Facebook all the fans are just like, 'When can I get the Blu-ray!?' They don't give a flying fuck about going to the theater to see it. Why should they? They've got a fucking 75-inch screen TV at home."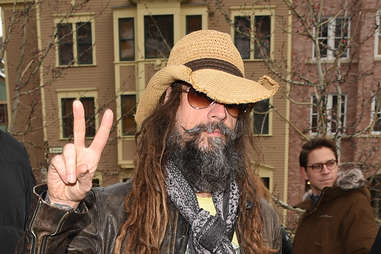 Rob Zombie does not own khakis
"I don't even know what those are, actually. Well, I kind of know. They're tan? Yeah, I don't know. The other day, guys in the movie went to some Dockers thing. They got free Dockers. I was like, 'What are Dockers!?' I wasn't sure if they were shoes or pants."
Sign up here for our daily Thrillist email, and get your fix of the best in food/drink/fun.
Matt Patches is Thrillist's Entertainment editor. He previously wrote for Grantland, Esquire.com, Vulture, The Hollywood Reporter, and The Guardian. He wore khakis to interview Rob Zombie. Find him on Twitter: @misterpatches.