Robert Pattinson Will Seriously Floor You in His Crime Thriller 'Good Time'
A24
A24
There's a scene in Good Time, the new crime drama coming from A24, where Robert Pattinson barges into the middle of someone else's conversation, grabs the movie by the collar, and would rather die than let it go.
This isn't just a good performance, this is a shot-out-of-a-cannon, everything's-on-the-line, last-mile-of-the-marathon turn from an actor that many, myself included, failed to recognize during the early stages of his career. Forget Twilight and Kristin Stewart romance rigamarole. Those days are done. Pattinson's take on a Queens dirtbag with an adrenal gland on overload, and the police hot on his tail following a botched robbery, proves he's the real deal.
Make that two botched robberies, actually. First (and the only one I'll give away) is the more common: money from a bank. Connie (Patinson) twists the arm of his mentally challenged brother Nick (Benny Safdie) to threaten and steal from a teller. They say they are armed from beneath truly creepy lifelike masks, but we see no evidence of this. Like a dope, though, Connie doesn't just take what's in the drawer, he needs a specific sum, and asks for bills from the back. The teller slips an exploding dye pack in the bag (has he never seen a movie?!?) which leads to a very realistic and clumsy chase.
Directors Josh and Benny Safdie (Josh doesn't make an appearance, but he did co-write the script with Ronald Bronstein) love grainy color saturation, rhythmic editing and to get under your skin with propulsive, eerie electronic music. Their last film, the drug addiction drama Heaven Knows What, was notable for its intense, ice-bucket-over-your-head opening (find it streaming on Netflix). Good Time feels like they set out to challenge their previous triumph.
After this gripping prologue, most of Good Time is set during one increasingly challenging night, as if Martin Scorsese's After Hours replaced its humor with panicked desperation. Connie needs to bail Nick out of jail, so first he tries to get money from his girlfriend (Jennifer Jason Leigh) who has access to her mother's credit card. Leigh is emotionally immature and easily bullied (no one does "hot mess express" quite like Leigh), but after a tense scene in a bondsman shop, Connie learns that Nick has been transferred to a hospital.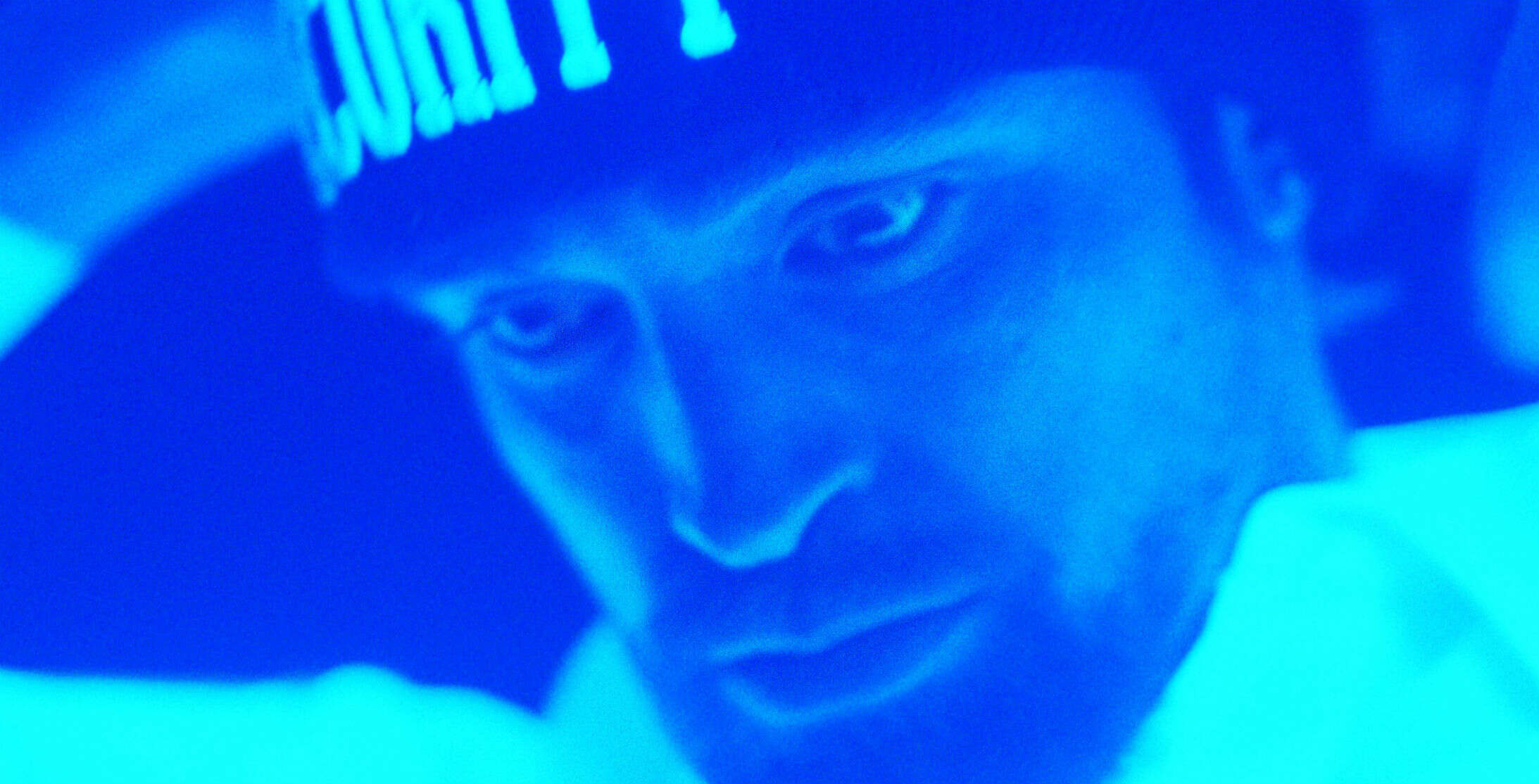 For a moment, Connie seems like a master thief, and cleverly slinks past police guards to reach his Nick. Then it all goes to shit. The race against Fate through the dingier parts of Queens includes encounters with a naive 16 year-old girl (Taliah Webster), a recently paroled small time crook (Buddy Duress) and an unlucky nightwatchman (Barkhad Abdi). The climax comes just in time to make the next news roundup on NY1, the low budget local channel that acts like a Greek chorus from the bowels of Hell.
The Safdies have urgency popping out of every frame (and can't resist a few scenes in Adventureland, Scuzzball Central of the Queens/Long Island border). None of it would work without Pattinson powering the motor. I'd like to personally hold this as an object lesson. When I first became aware of Pattinson in the Twilight films (and, I guess, the Harry Potter movies) I was a pompous ass and wrote him off as a haircut. I liked his performance in David Cronenberg's Cosmopolis, but everything in that is heavily mannered and stylized. I never bothered to think that he could, you know, act.
While this has the trappings of an action/crime film, it is a very dramatic and difficult performance. Connie does and says horrible things (and isn't afraid to exploit his white privilege as a preservation act) but still remains just a tiny bit sympathetic. There's an Of Mice and Men implication underlying the whole film, suggesting that if this wretched scheme somehow works out they will escape somewhere and be safe. Maybe Connie is really doing this all for his special needs brother. Or maybe that's just another self-delusion from a doomed man with with the walls caving in.
Sign up here for our daily Thrillist email, and get your fix of the best in food/drink/fun.
Jordan Hoffman is a film critic and writer whose work appears in The Guardian, Vanity Fair, and Mashable. Follow him on Twitter @jhoffman.