While Netflix may have a reputation as a seemingly infinite repository of stand-up comedy specials, sometimes you're in the mood for a good cry. When that feeling hits you, sit down with one of these tear jerking dramas, which range from deadly serious to schmaltzy and uplifting -- something for everyone. 
Recommended Video
Behold The Super Bowl For Cat Lovers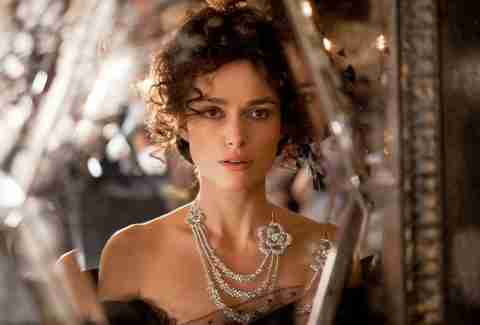 Anna Karenina (2012)
Adapted by renowned playwright Tom Stoppard, this take on Leo Tolstoy's classic Russian novel is anything but stuffy, historical drama. Keira Knightley, Jude Law, Aaron Taylor-Johnson, Domhnall Gleeson, and Alicia Vikander are all overflowing with passion and desire, heating up the chilly backdrop of St. Petersburg. But it's director Joe Wright's unique staging -- full of dance, lush costuming, fourth-wall-breaking antics, and other theatrical touches -- that reinvent the story for more daring audiences.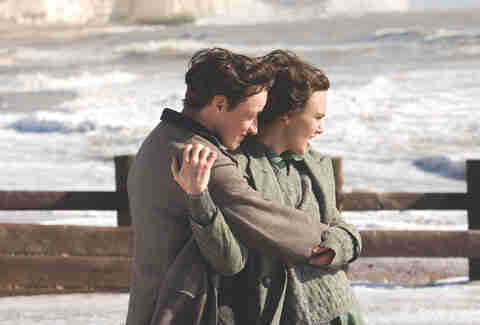 Atonement (2007)
This sweeping romantic epic, based on the Ian McEwan novel of the same name (which is worth a read, though you won't find the book on Netflix), sends Robbie (James McAvoy) off to fight in World War II, and he finds himself in the middle of Britain's retreat from the Germans on the shores of Dunkirk Beach. Director Joe Wright pulled off a tragically beautiful five-and-a-half-minute tracking shot of the whole ordeal that'll break your heart if Robbie's separation from his love Cecilia (Keira Knightley) didn't already.
Beasts of No Nation (2015)
True Detective Season 1 director Cary Fukunaga's wartime drama is not a movie you put on in the background. Adapted from Uzodinma Iweala's novel of the same name, this visceral character study tracks a preadolescent after he's recruited to be a child soldier in an African civil war (its specifics are left purposefully ambiguous). Lorded over by a gruff commander (Idris Elba), the movie is loud, tender, and violent -- a coming-of-age story in which the characters may not live to come of age.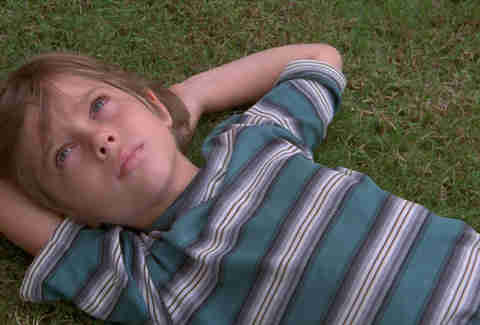 Boyhood (2014)
Richard Linklater spent a decade with the same actors to shoot bits and pieces of his coming-of-age story as an experiment in seamless onscreen aging. The result is a subtly funny, troubling, and true portrait of how special each person's "normal" life can be, with all the challenging and melancholy moments included.
Bright Star (2009)
The Piano director Jane Campion gives the life of English poet John Keats, and his romantic relationship with Fanny Brawne that fueled his writing up until his untimely death at the age of 25, the pastoral treatment it deserves. Between the succulent photography, delicate score, and Ben Whishaw and Abbie Cornish's hushed poetry readings, Bright Star is a beautiful tragedy, and one of the most unsung dramas of the past decade. As Keats says in the film, "The point of diving into a lake is not immediately to swim to the shore, but to be in the lake, to luxuriate in the sensation of water. You do not work the lake out, it is an experience beyond thought." Bright Star is a lake of a movie.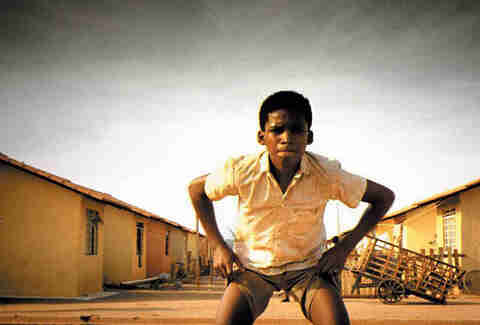 City of God (2002)
This film about a Brazilian favela's descent into criminal rule leaves a haunting note echoing in the wake of the 2016 Rio Olympics. The harsh reality City of God portrays, one in which gang logic trumps all, will not make for an uplifting night in, but the movie is much more than a shoot-em-up thrill ride -- Brazil's natural beauty and the hope of youth always serve as heartbreaking counterbalances to violence.
Coco (2017)
Pixar's Oscar-winning film the Internet earnestly can't get enough of is relatively new to Netflix. The studio's best movie in years, Coco is a celebration of Mexican culture and heritage -- specifically around El Día de los Muertos -- as our young Mexican protagonist, Miguel, finds himself trapped in the land of the dead after defying his family's longstanding rule against becoming a musician. It's beautiful both in its story and on-screen imagery, and a tender, must-have viewing experience for all ages that only Pixar in top form could pull off.
Dead Poets Society (1989)
Stand up on your couch, scream "carpe diem!" and finally watch this heartwarming drama about a group of boys studying to become cogs in the machine, and a teacher, played by Robin Williams, who teaches them to be individuals. Williams gets most of the notoriety for his inspirational poetry readings, but it's a young Robert Sean-Leonard (House) who chews on the most complicated material. What appear to be inspirational notes turn darkly serious, giving added depth to a coming-of-age film that stands the test of time.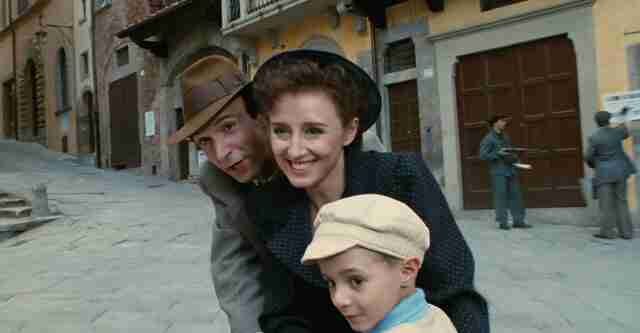 Life Is Beautiful (1997)
There are tons of Netflix original movies out there, so why not squeeze in a pre-streaming Oscar winner? Roberto Benigni's Holocaust drama somehow manages to tell a heartwarming story against the backdrop of genocide, and the result netted the film three Academy Awards in 1999. Though it's received some criticism for its use of humor and sentimentality while, again, the Holocaust is happening, it's still worth your time.
The Meyerowitz Stories (New and Selected) (2017)
When Danny (Adam Sandler), Matthew (Ben Stiller) and Jean (Elizabeth Marvel), three half-siblings from three different mothers, gather at their family brownstone in New York to tend to their ailing father (Dustin Hoffman), a lifetime of familial politics explode out of every minute of conversation. Their narcissistic sculptor dad didn't have time for Danny. Matthew was the golden child. Jean was weird... or maybe disturbed by memories no one ever knew. Expertly sketched by writer-director Noah Baumbach (The Squid and the Whale) this memoir-like portrait of lives half-lived is the kind of bittersweet, dimensional character comedy we're now used to seeing told in three seasons of prestige television. Baumbach gives us the whole package in two hours.
Milk (2008)
Sean Penn won a Best Actor Oscar for his portrayal of Harvey Milk, the openly gay public official who galvanized San Francisco's activist movement. Directed by Gus Van Sant (Good Will Hunting), Milk is a traditional, yet elegant biopic that keeps two fingers firmly placed on the pulse of 1970s Castro Street while mirroring debates and actions we're still (still!) witnessing today.
Mudbound (2017)
The South's post-slavery existence is, for Hollywood, mostly uncharted territory. Director Dee Rees rectifies the overlooked stretch of history with this novelistic drama about two Mississippi families working a rain-drenched farm in 1941. The white McAllans settle on a muddy patch of land to realize their dreams. The Jacksons, a family of black sharecroppers working the land, have their own hopes, which their neighbors manage to nurture and curtail. To capture a multitude of perspectives, Mudbound weaves together specific scenes of daily life, vivid and memory-like, with family member reflections, recorded in whispered voice-over. The epic patchwork stretches from the Jackson family dinner table, where the youngest daughter dreams of becoming a stenographer, to the vistas of Mississippi, where incoming storms threaten an essential batch of crops, to the battlefields of World War II Germany, a harrowing scene that will affect both families. Confronting race, class, war, and the possibility of unity, Mudbound spellbinding drama reckons with the past to understand the present.
Schindler's List (1993)
A passion project for Steven Spielberg, who shot it back-to-back with another masterpiece, Jurassic Park, Schindler's List tells the story of Oskar Schindler, a German businessman who reportedly saved over 1,200 Jews during the Holocaust. Frank, honest, and stark in its depiction of Nazi violence, the three-hour historical drama is a haunting reminder of the world's past, every frame a relic, every lost voice channeled through Itzhak Perlman's mourning violin.
Sign up here for our daily Thrillist email and subscribe here for our YouTube channel to get your fix of the best in food/drink/fun.