Scarlett Johansson's Ivanka Trump 'SNL' Impression Is Absolutely Perfect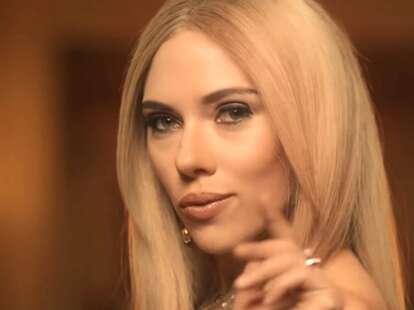 The five-time host caught viewers by surprise, stealing the spotlight in a dazzling ballroom, posing for photos with a perfect smile, and thinking about being Rose in Titanic. All the glamour was aimed at pushing "Complicit," a new scent that held the president's powerful daughter accountable for her platform and proximity to the White House madness.
"She's a woman who knows what she wants, and knows what she's doing," read the narrator. "A feminist, an advocate, a champion for women, but like how?... Complicit, the fragrance for the woman who could stop all this, but won't."
Don't worry. There was a little something for Jared, too.
Sign up here for our daily Thrillist email, and get your fix of the best in food/drink/fun.
Sean Fitz-Gerald is a staff writer at Thrillist Entertainment. Find him on Twitter: @srkfitzgerald.