Over the past 11 years, Scratch DJ Academy has expanded from their downtown NYC base into an enterprise that's helping the entire world get this party started. In the process, co-founders Jam Master Jay and Rob Principe (shown above with none other than DMC) helped elevate the status of the DJ from someone who makes your day, to legitimate artist (who still makes your day). We partnered up with WD to see how their My Cloud personal storage device might fit in with a global business that is literally booming.
Scratch's business is divided into two main missions: the Academy, and Events. On the Academy side, they've now taught over 500,000 people, both old and...
... young, with courses running from Beginner to a full-on Certification Program that'll teach you everything from mixing to marketing yourself. 500,000 people means more than a few demos, because unless you hear yourself, you cannot steer yourself... towards being better at spinning. My Cloud could handle all that. Despite sitting right on your desk next to your stapler or what have you, it'll supply you with up to four terabytes of storage.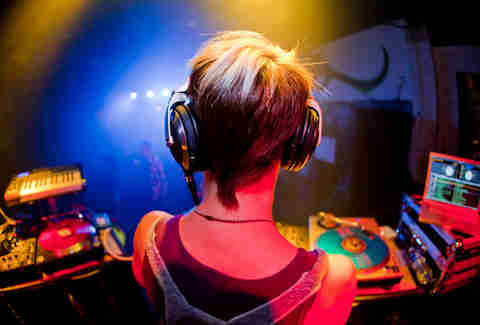 Speaking of marketing, DJ Terabyte could be an amazing name. Speaking of increasing your capacity...
... Scratch has now opened four academies across the country. Home base is still on New York's Bowery, but they've also got LA, Miami, and the latest conquest, Chicago. All four locations could use the same My Cloud -- the info stored within is accessible by any device, from anywhere, and it's all totally secure (hence the "My" part).
On the DJ booking front, Scratch is not small. Their roster counts 900 DJs across the US, plus 40 international cities. If you're throwing a rave in Oslo, they will hook you up.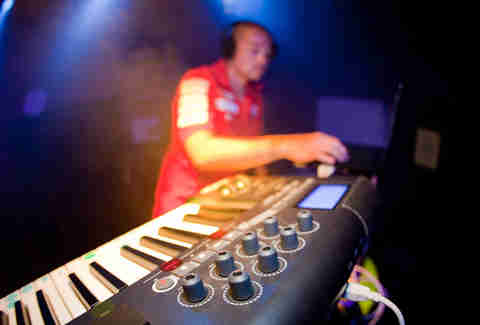 Those DJs have worked over 30,000 events, and worked up over 8,000,000 guests into making ecstatic facial expressions.
If they didn't want to always be lugging around their vinyl, they could access their playlists via My Cloud at hyphy speeds thanks to Gigabit Ethernet and a dual-core processor. (Note: we are assuming hyphy is fast. It sounds fast.)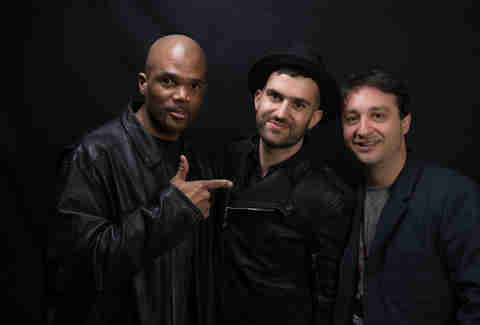 Even on a truly personal storage level, the My Cloud can go a long way towards de-stuffing a laptop. Like, say you have a 10yr anniversary party, and DMC showed up looking incredibly buff, and so did DJ A-Trak, owner of the Fool's Gold record label. That photo of the three of you would definitely be a keeper.
Oh one more thing about Scratch: they do weddings, using DJs who've passed a 10-step screening process that stretches from reference checks to club residency reviews. So if you meet the love of your life in one of their classes, you can be sure the DJ presiding over your nuptials will be well qualified to get your life together started. Then you can upload all your awesome photos of wedding guests dancing badly onto a My Cloud, and your only storage issues will be his & her closet space.