Sex appeals to just about everyone, and it's no secret that the internet has made it as readily available as the paper towels you order off Amazon. But sex is so much more than the physical act; the buildup, the tension, the obstacles, the emotion -- in short, the story -- make the difference between cheap erotic thrills and a movie worth two hours or so of your time.
Good news: Amazon has also made those movies as easy as ordering those paper towels, provided you're a Prime subscriber. Give these movies a shot the next time you want tantalizing erotic storylines.
Recommended Video
The International Trailer for 'The Last Jedi' May Have Revealed Something Huge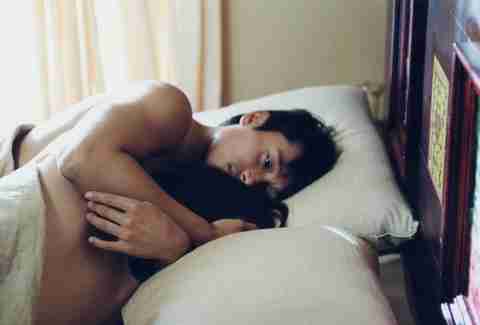 Addicted (2002)
There's a lot going on in this Korean thriller, which stars Lee Byung-hun (The Magnificent Seven) as a race-car driver who assumes his brother's identity to seduce his wife, played by Lee Mi-yeon. Lee won a Grand Bell Prize (i.e. the Korean Oscar) for Best Actress for her performance as Eun-soo, and while the premise contains all the soapiness of daytime dramas -- both brothers spend extensive time in comas after simultaneous accidents -- that soapiness also gives context to the budding relationship between Byung-hun Lee's Dae-jun and Eun-soo.
Come Undone (2010)
More than a dirty double-entendre, Come Undone tells the story of an affair gone awry, despite the intensity of its beginnings. Director Silvio Soldini knows how to create an atmosphere of passionate despair, one that contrasts the libidinous drives of Anna (Alba Rohrwacher) and Domenico (Pierfrancesco Favino) with the harsh realities of familial expectations.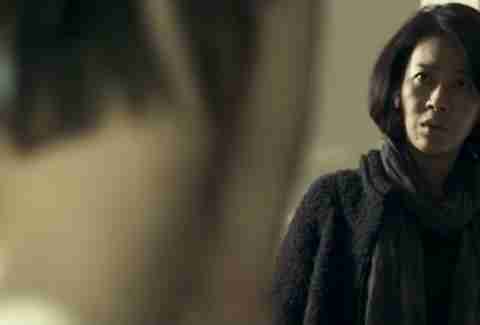 Dangerous Love Deed (2013)
If the other titles on this list are any indication, the Koreans know a thing or two about making erotic thrillers. Dangerous Love Deed stars Dong Hyuck and Joo Hee as a professor and student, respectively, who... well, you can imagine. The "dangerous" part, however, lends an air of mystery and plenty of twists to the well-worn premise, which should keep you on the edge of your seat until the very end.
Dirty Dancing (1987)
Nobody puts Dirty Dancing in a corner -- 30 years after its release, this Patrick Swayze starmaker remains a cultural touchstone for generations of kids who hated going on family vacation. The ultimate fantasy combines wish fulfillment on several levels: escaping your family's grasp; rebelling against a stuffy, conservative society; and achieving a personal-sexual awakening in the process. It's all captured in Swayze's dance instructor Johnny Castle and Jennifer Grey's 17-year-old Baby Houseman, who engage in a fraught relationship that centers around -- you guessed it -- dancing during the Housemans' vacation in a Catskills resort. Plenty of Swayze hip thrusts ensue.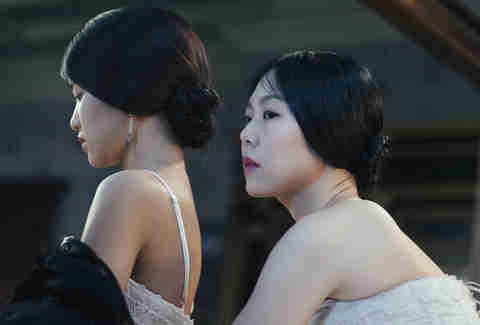 The Handmaiden (2016)
Some movies splash across the screen, others turn scenes into bold brushstrokes. The Handmaiden, an erotic thriller with twists and turns and thrusts aplenty, is Park Chan-wook's drip painting. Set in 1930s Korea, the movie follows Sook-hee, a pickpocket, who slips undercover into the staff of a sheltered heiress, with hopes of luring the deep-pocketed woman into the romantic grasp of her con-man partner in crime. The problem: Sook-hee falls madly, lustfully in love with her target. In The Handmaiden, single, sensual drops -- a prolonged glance, the zipping up of a dress, whispered white lies -- fan out through the entire two-and-a-half-hour narrative into the unexpected.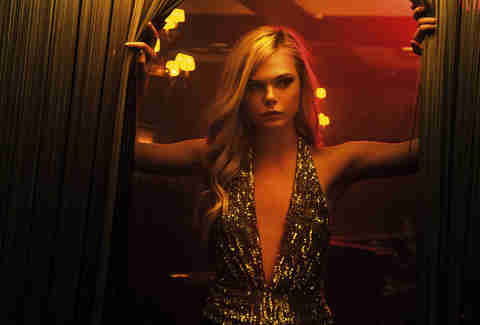 The Neon Demon
While the movie's bloody climax is a bit far from a turn-on, there's a lot of sexual imagery to reckon with here. The Neon Demon idolizes youth to the point of sexually fetishizing it, features Keanu Reeves saying things like, "real Lolita shit," and models discussing whether they are "fruit or sex" when it comes to lipstick shades. Drive director Nicolas Winding Refn's vanity project plays on the kind of sexy that borders on ugly, which hinges on one unforgettably repulsive sex scene with Jena Malone, and, well… you'll see.
The Nymphets (2015)
When Joe (Kip Pardue) decides to take home two ambiguously aged girls (Annabelle Dexter-Jones and Jordan Lane Price) who've just been turned away from a bar for using fake IDs, he's unsure what exactly he has in mind. Spoiler: It's sex. But things aren't that simple, since Joe has a girlfriend, and the women seem far more interested in playing a nebulous game of cat-and-mouse than assuaging Joe's doubts about his relationship. As alcohol and hours disappear, the tension ramps up at Joe's apartment, creating a will-they-or-won't-they plot that's far more satisfying than your typical erotic titillation.
This Thing With Sarah (2014)
Perhaps it's trying too hard to hard to be a romance About These Complicated Times, with misread texts and casual hookups wreaking havoc on real emotions. Nevertheless, This Thing With Sarah offers an erotic plot that doesn't oversimplify matters. And it's more the "erotic," and not the "plot" you're seeking, isn't it?
What Other Couples Do (2013)
It's the bane of every couple's relationship: Seeing another partnership that appears to be "better" than you. In What Other Couples Do, this sentiment leads to a dinner party filled with half-satisfying love lives and a proposal to play a game that might... spice things up. The results vary for each couple, but no one leaves the same as when they entered.
Sign up here for our daily Thrillist email and subscribe here for our YouTube channel to get your fix of the best in food/drink/fun.