Sex appeals to just about everyone, and it's no secret that the internet has made it as readily available as the paper towels you order off Amazon. But sex is so much more than the physical act; the buildup, the tension, the obstacles, the emotion -- in short, the story -- make the difference between cheap erotic thrills and a movie worth two hours or so of your time.
Good news: Amazon has also made those movies as easy as ordering those paper towels, provided you're a Prime subscriber. Give these movies a shot the next time you want tantalizing erotic storylines. 
Adore (2013)
This movie came out in 2013, and some of us felt a little too judged to hand our tickets to the theater attendants. Most critics agreed that Naomi Watts' and Robin Wright's characters having sex with each other's sons was too eyebrow-raising to truly work (and raised a lot more questions we didn't want to think about), but it's still a fascinating idea. Watch these moms stare hungrily at the boys' beach bodies: They resist at first, then surrender, then keep surrendering. Bonus points for the lush scenery and ample butt-shots.
American Beauty (1999)
Sam Mendes' suburban exposé stands out for its stellar performances from high-caliber actors like Kevin Spacey and Annette Bening as the Burnhams, a not-so-perfect family working their way through midlife crises, bouts of infidelity, and the antics of their teen daughter, Jane (Thora Birch). But it's Jane's rebellious friend Angela (Mena Suvari) and boy next door Ricky (Wes Bentley) who push things to the tipping point, with a far darker ending that you might anticipate. Alan Ball's script is rife with small, powerful revelations, rich cinematography, and sparkling wit, widening the scope on quiet Everytown drama.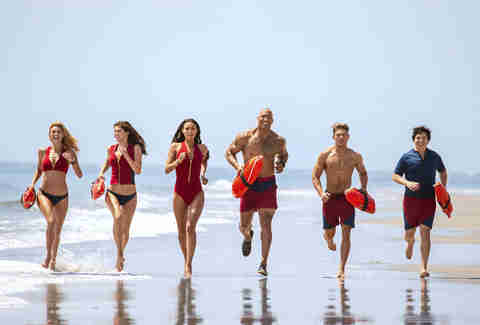 Baywatch (2017)
Dwayne Johnson leads a cast of young people with nice bodies in this film about... well... young people with nice bodies. Baywatch, 2017 edition, follows Johnson's Mitch Buchannon and his bumbling team of lifeguards in their plan to undermine a drug lord in an attempt to save their beach. Brimming with raunchy humor and a massive amount of f-bombs, this big-screen adaptation of the short-lived '80s television show of the same name is nothing like its soapy predecessor.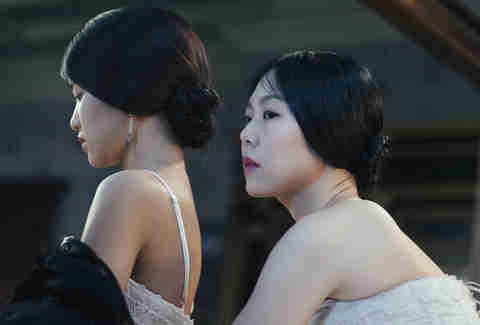 The Handmaiden (2016)
Some movies splash across the screen, others turn scenes into bold brushstrokes. The Handmaiden, an erotic thriller with twists and turns and thrusts aplenty, is Park Chan-wook's drip painting. Set in 1930s Korea, the movie follows Sook-hee, a pickpocket, who slips undercover into the staff of a sheltered heiress, with hopes of luring the deep-pocketed woman into the romantic grasp of her con-man partner in crime. The problem: Sook-hee falls madly, lustfully in love with her target. In The Handmaiden, single, sensual drops -- a prolonged glance, the zipping up of a dress, whispered white lies -- fan out through the entire two-and-a-half-hour narrative into the unexpected.
The Love Witch (2016)
Director Anna Biller's stylish film is both parody and incisive social commentary, telling the tale of a modern witch (Samantha Robinson) who uses her powers to seduce men. The Technicolor landscape, the cutting humor, and the pathetic men combine to make The Love Witch irresistibly attractive, much like its protagonist. You'll cringe and laugh in equal measure, but mostly you'll admire the confidence with which Biller creates her unique world. 
Lovelace (2013)
Critics and worried parents admonished Deep Throat, one of the first mainstream porn films to ever grace the silver screen, when it debuted in 1972. Forty years later, Hollywood made a movie about the making of the movie. Go figure. Lovelace tracks the rise of Linda Lovelace, who battled abusive relationships before and after starring in Deep Throat. The movie is as straightforward as they come, but it dares to consider the most famous porn star with the legitimacy that she deserves.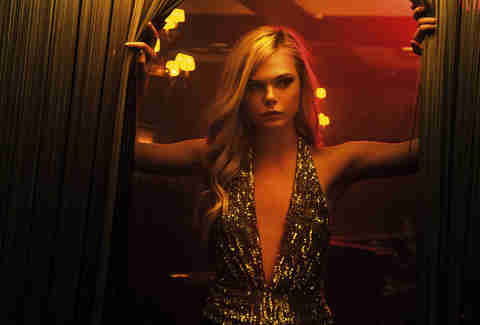 The Neon Demon
While the movie's bloody climax is a bit far from a turn-on, there's a lot of sexual imagery to reckon with here. The Neon Demon idolizes youth to the point of sexually fetishizing it, features Keanu Reeves saying things like, "real Lolita shit," and models discussing whether they are "fruit or sex" when it comes to lipstick shades. Drive director Nicolas Winding Refn's vanity project plays on the kind of sexy that borders on ugly, which hinges on one unforgettably repulsive sex scene with Jena Malone, and, well… you'll see.
No Strings Attached (2011)
You may remember 2011 as the year that now-married couple Ashton Kutcher and Mila Kunis made essentially the same movie with different co-stars. No Strings Attached -- not to be confused with the Kunis-starring Friends With Benefits -- is the Kutcher and Natalie Portman version of the very similar movies, but Kutcher and Portman do in fact bring the chemistry in this raunchy rom-com. It's a flirtatious film where the two play long-time friends Emma and Adam who decide to enter a strictly casual sex relationship when Adam's life is turned upside and he needs some form of connection. It's a carefree, satisfying model, until they starting feeling the feels, and that's what's even more pleasurable to watch play out on screen. 
This Thing With Sarah (2014)
Perhaps it's trying too hard to hard to be a romance About These Complicated Times, with misread texts and casual hookups wreaking havoc on real emotions. Nevertheless, This Thing With Sarah offers an erotic plot that doesn't oversimplify matters. And it's more the "erotic," and not the "plot" you're seeking, isn't it?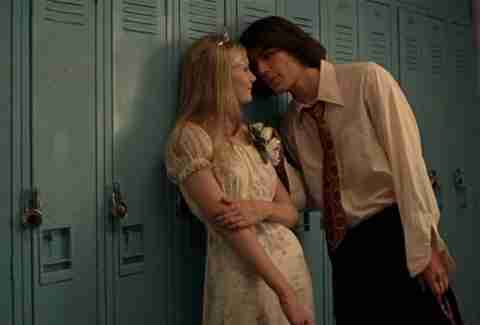 The Virgin Suicides (1999)
Sofia Coppola's adaptation of Jeffrey Eugenides' novel of the same name will put you in a daze; it's a cinematic representation of feeling 16, with all the attendant desire and melodrama. The voyeuristic film tells the story of several young boys' obsession with understanding the mythos behind the sheltered but painfully beautiful Lisbon sisters, who live under the domineering veil of their strict, devout parents. As the tantalizing Lux Lisbon, Kirsten Dunst seduces with a bite, and while the girls gasp for release, Coppola validates their youthful pain in the way that only her unapologetically feminine lens can.