HBO has a reputation when it comes to sexually ripe programming. With "after dark" hits like Real Sex and Cathouse: The Series, the pay-cable network has and will probably never completely abandon the porn-like series that have become more synonymous with its satellite network Cinemax (a.k.a. Skinemax). Really, HBO is more upfront about the offerings than anything resembling "softcore" --  it doesn't get much more blatant than "G String Divas."
HBO's late-night programming isn't for everyone. If you're looking for a more traditionally sexy route, check out these Hollywood-approved movies currently streaming on the platform.  
Recommended Video
Here's Your First Look at Disney's Star Wars Land
Behind the Candelabra (2013)
Director Steven Soderbergh took the story of pianist Liberace and his lover, Scott Thorson, to HBO because there were too many scenes of graphic homosexual acts for studios to take a chance on it. Which is a shame, because Michael Douglas and Matt Damon deliver wildly entertaining performances as Liberace and Thorson, respectively, in a story based on Thorson's memoir of their relationship. The film, like so many tales of fame, takes a tragic and downright creepy turn (don't force your lover to get plastic surgery to look like you, folks), but it's a no-holds-barred look at one of the world's most public personalities who managed to keep his personal life private for the vast majority of his career. 
Fifty Shades Freed (2018)
We know you don't want to believe it, but you should really believe it: the Fifty Shade movies are good, dammit. Like the first installment, a raunchy and occasionally ridiculous romantic melodrama, the third entry in the over-the-top series turns self-published trash into effervescent treasure. Christian Grey (Jamie Dornan) and Anastasia Steele (Dakota Johnson) are newly married and still just as hot for each other, but this time the stalking of Ana's old boss and a pregnancy throws a kink (sorry) into the BDSM-light plans the two have.
Gia (1998)
Angelina Jolie stars as Gia Marie Carangi, considered by some to be the first "supermodel," in this tragic biopic that doesn't skimp on the rejection of sexual convention that helped define her early career. You may be familiar with the nude photoshoot behind a chain-link fence, which leads to Gia's relationship with makeup artist Sandy Linter, a scene unflinchingly recreated in the film, but the depth Jolie brings to Gia's character makes this much more than a typical "unknown shoots to fame before a tragic fall" narrative arc. 
The Girl Next Door (2004)
What happens when you find out the girl next door, on whom you've developed an irrepressible crush, is a former porn actress? Lots of misunderstandings, drama, comedy, and hijinks, of course! Elisha Cuthbert stars as the titular neighbor, who's struggling to escape her past and manage her feelings for her neighbor (played by a young Emile Hirsch). It hits a lot of the expected notes of a mid-2000s romantic comedy, but the adult film world backdrop gives it more of an edge than, say, How to Lose a Guy in 10 Days.
Kissing Jessica Stein (2001)
Jennifer Westfeldt's chef d'oeuvre garnered plenty of attention upon its release for its frank portrayal of a lesbian relationship, and it's stood the test of time thanks to the fact that it doesn't reduce the bond between Jessica and Helen to experimentation or similar superficialities. The family pressure and the fear that comes from breaking out of your comfort zone give Kissing Jessica Stein nuance and a lived-in feel that transcends the erotic backdrop.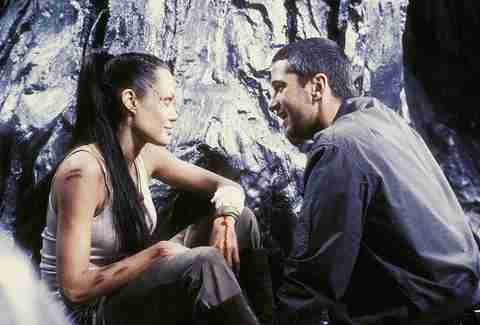 Lara Croft: Tomb Raider -- The Cradle of Life (2003)
Lara Croft has always been a sexualized figure, from her life as a video game character, to her turns at fan conventions, to Angelina Jolie's portrayal of her in two box-office hits. The latter of the movies is The Cradle of Life, which features the action-heavy set pieces typical of the franchise, with a little Gerard Butler romance thrown in to spice things up. There's nothing overtly sexual per se about this movie, but it's all in the subtext.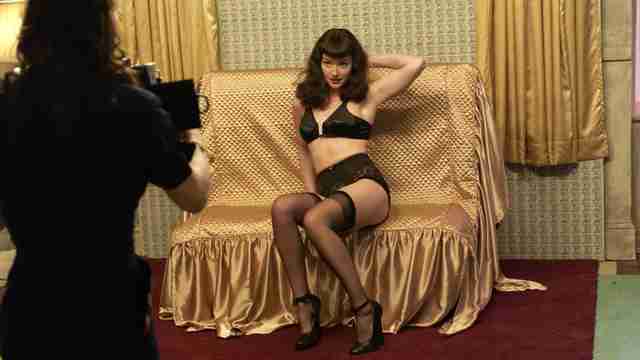 The Notorious Bettie Page (2005)
From early years of abuse to a descent into mental illness late in life, pin-up icon Bettie Page's life was threaded with tragedy. But her work as a photographic subject, bringing sexuality and fetish imagery from the underground to just under the surface of mainstream, made her worthy of the history books. Actress Gretchen Mol and American Psycho director Mary Harron's dramatization doesn't hold back in recreating the looks and skin that made Page a controversial, but irresistible figure.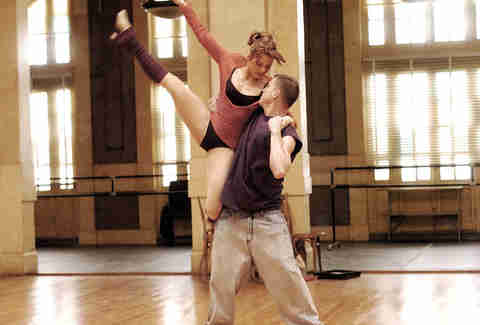 Step Up (2006)
The Dirty Dancing of the millennial generation, Step Up is the film that introduced us to Channing Tatum's dance moves years before he did them while stripping in Magic Mike. Tatum plays a kid from the rougher side of Baltimore who finds himself paired with Nora (Jenna Dewan Tatum), a wealthy, classically trained ballet dancer, for her final showcase at her performing arts school. Not only does it feature one of the most underrated "wait, how do they all know the same dance?" club scenes in movie history, Channing and Jenna shines thanks to the pair's electric, authentic sexual chemistry.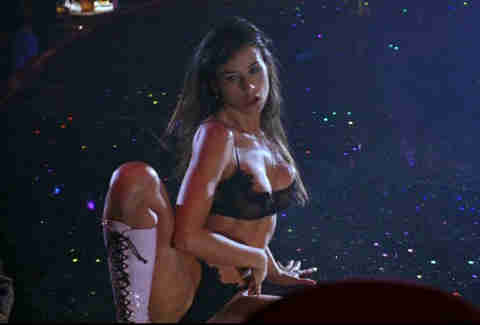 Striptease (1996)
Well, this infamous Demi Moore movie is called Striptease, so it's obviously going to land on a list of sexiest movies. This isn't a good movie by any stretch, but it's a lot of fun, and Moore got herself paid a record sum for her role as a down-on-her-luck woman who's stripping in order to make money to appeal a custody case over her child, and manipulate a Congressman (Burt Reynolds!) who takes a particular liking to her. Reynolds got the part after Gene Hackman turned down the role, and he was forced to take off his toupee during auditions, at which point producer Mike Lobell said, "It was really clear that Burt was the guy." You should clearly watch this movie, if you haven't already.