HBO has a reputation when it comes to sexually ripe programming. With "after dark" hits like Real Sex and Cathouse: The Series, the pay-cable network has and will probably never completely abandon the porn-like series that have become more synonymous with its satellite network Cinemax (a.k.a. Skinemax). Really, HBO is more upfront about the offerings than anything resembling "softcore" --  it doesn't get much more blatant than "G String Divas."
HBO's late-night programming isn't for everyone. If you're looking for a more traditionally sexy route, check out these Hollywood-approved movies currently streaming on the platform.  
Recommended Video
'American Horror Story's New Season Makes Terrifying Connections to Current Events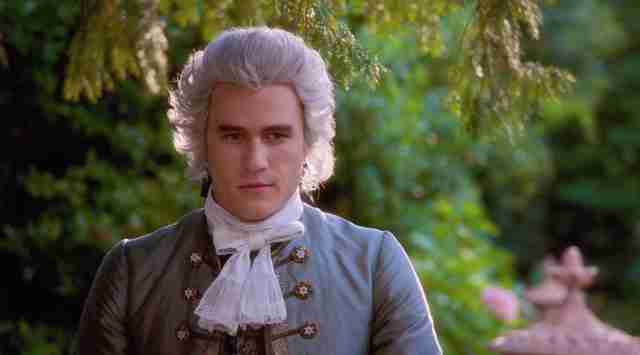 Casanova (2005)
People named Matthew McConaughey the "Sexiest Man Alive" in 2005, which means whoever votes for the objectifying award overlooked this period dramedy based on the life of professional flirt and fornicator, Giacomo Casanova, which serves as the ultimate testament to the late Heath Ledger's dreamboatiness. There's little explicit material in this horny romp, which takes a Pirates of the Caribbean approach to a tryst between Casanova and feminist author Francesca (Sienna Miller), but Ledger's debonair performance is enough to get anyone hot and bothered.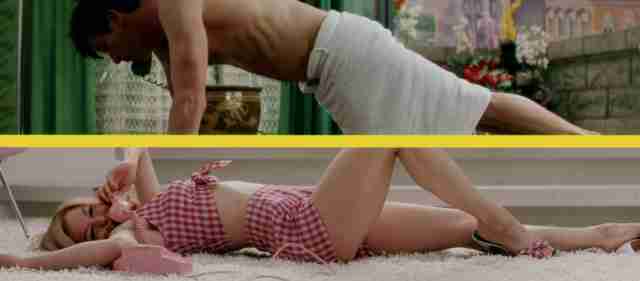 Down with Love (2003)
Ant-Man and Bring It On director Peyton Reed channeled the pastiche of '50s- and '60s-era sexless sex comedies in this titillating comedy about a mismatched romance and the costumed world they inhabit. After the publication of her semi-misandrist, sexual-revolution-promising novel Down with Love, rebellious author Barbara Novak (Renée Zellweger) becomes the target of Catcher Block (Ewan McGregor), another writer who wants to expose her hypocrisy by wining and dining her into burning hot romance. Things get kooky... and a little kinky.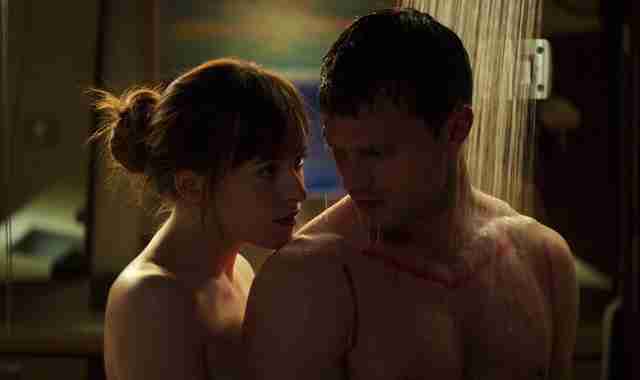 Fifty Shades Darker (2016)
We know you don't want to believe it, but you should really believe it: the Fifty Shade movies are good, dammit. Like the first installment, a raunchy and occasionally ridiculous romantic melodrama, the sequel turns self-published trash into effervescent treasure. Christian Grey (Jamie Dornan) and Anastasia Steele (Dakota Johnson) once again entangle, both in sexual congress -- now with Ben Wa balls and leg-spreaders! -- and in emotional progression. Christian wants to get married. Anastasia wants to know why? A few rough rumbles later, they start to figure themselves out.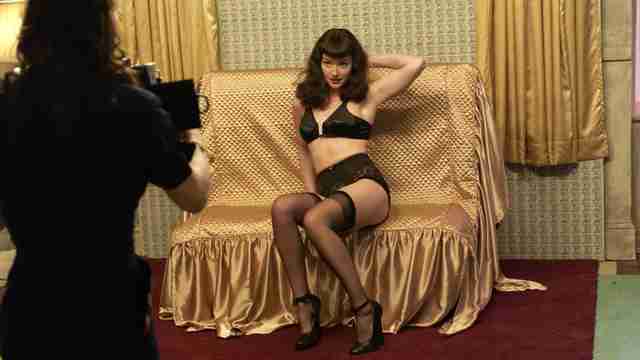 The Notorious Bettie Page (2005)
From early years of abuse to a descent into mental illness late in life, pin-up icon Bettie Page's life was threaded with tragedy. But her work as a photographic subject, bringing sexuality and fetish imagery from the underground to just under the surface of mainstream, made her worthy of the history books. Actress Gretchen Mol and American Psycho director Mary Harron's dramatization doesn't hold back in recreating the looks and skin that made Page a controversial, but irresistible figure.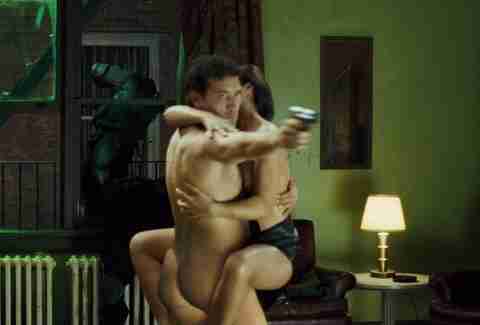 Shoot 'Em Up (2007)
As she proved in Spectre, The Matrix sequels, and Bram Stoker's Dracula, Monica Bellucci's mere presence qualifies a movie as "sexy." So while Shoot 'Em Up's game is wall-to-wall action -- Clive Owen plays a gun-savvy drifter who protects a baby and blasts his way through assassins for 90-straight minutes -- Bellucci's romantic interest ups the heart-pounding in a way her fans will find familiar. Halfway through the movie, our two stars engage in a shootout/sex scene that is legendary.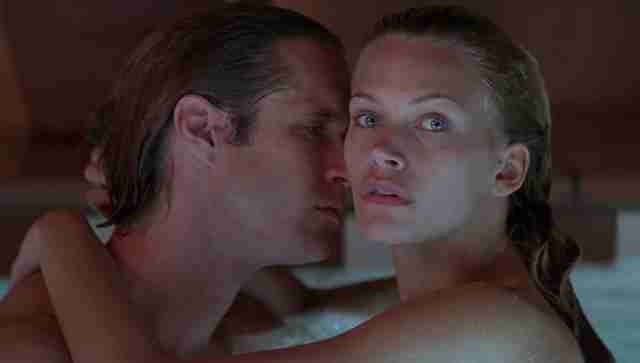 Species, Species II, Species III (1995, 1998, 2004)
Any teenager of the '90s and early 2000s is likely familiar with the Species franchise, a sci-fi excuse to turn Natasha Henstridge into a naked, man-devouring predator. We can't recommend any of the sequels for quality purposes, but the original -- which features name actors like Ben Kingsley, Alfred Molina, and Forest Whitaker as scientists trying to reel in their hybrid alien-human creation "Sil" (Henstridge) -- is pulpy, joyous trash. Fun fact: when Henstridge is not in glowing-model, human form, her alien look is the creation of H. R. Giger, the designer who invented the Xenomorph for the Alien franchise.
Swept Away (2002)
Look, this remake of the steamy 1974 Italian film of the same name starring Madonna is 100% not good. Hell, it's awful! But the former Queen of Pop goes for broke as a rich, foul-mouthed diva who finds herself stranded on a desert island with a rugged bell'uomo and falling desperately, flamboyantly in love.  Set against sandy beaches, cerulean waves, and the delirium of pheromones, the movie is so over-the-top, you may wind up shedding your clothes and running around like a fool by the closing credits (just like Madonna). It's sexily terrible and terribly surreal. 
Sign up here for our daily Thrillist email and subscribe here for our YouTube channel to get your fix of the best in food/drink/fun.